11 Best Car Vacuum Cleaners (Review) In 2021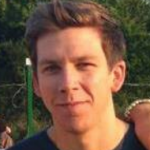 This product guide was written by Jordan Carter
Published
January 24, 2020
Support us! GearHungry may earn a small commission from affiliate links in this article.
Learn more
Tired of dust, sand, and crumbs tarnishing the interior of your car? What if we told you that you could easily suck up these particles – reaching even the trickiest crevices of your vehicle? Our list of best car vacuum cleaners can do exactly that! When you have access to the right equipment, then maintaining a luxuriously clean vehicle doesn't have to be a hassle.
In this buyer's guide, we will highlight and review 10 of the most popular portable car vacuum cleaners that are currently available. Each device offers unique and useful features that will help you to keep your home and your car in immaculate condition.
The Best Car Vacuum Cleaner
Car Vacuum Cleaner Buying Guide
Here are a few things to consider before purchasing a car vacuum cleaner.
Features To Look For In Car Vacuum Cleaners
When choosing a portable vacuum cleaner that's right for you, you may want to consider each model's features to ensure that you purchase a device that functions the way you envisioned it would. When shopping, take note of each vacuum cleaners:
Power Source - A car vacuum cleaner is generally powered by one of three ways, namely a car battery, an internal battery or a wall plug.
A battery-charged vacuum cleaner is the most portable type and has strong suction power when the battery is fully charged. This power will fade, however, as the battery power reduces.
Vacuum cleaners that are powered by a car battery are also portable but do not have as much suction power as a fully-charged battery operated model. On the plus side, they are ready to go as soon as they are plugged into a car's 12-volt outlet.
Wall-plugged hoovers that are powered by electricity (as opposed to batteries) offer the most suction power and give the best cleaning results. They are not as portable or versatile when it comes to cleaning the interior of a car, however.
Suction Power - A vacuum's suction power mainly depends on the strength of its motor, the source of its power, and its overall design. Typically, a model with a powerful motor will suck up dirt more strongly. Most handheld vacuums have enough power to thoroughly clean the interior of a car but if you want to use one to clean the floor of your garage too, then choose one that has a stronger power source and a robust motor.
Portability and Weight - When it comes to keeping your car dust-free and clean, then you want to stick to something that's lightweight, easy to carry around, and small enough to store in your car. You want to keep an eye on the handle to ensure it is ergonomic for easy handling. And as for weight, aim for a model that weighs 2 to 4 pounds so that your arm never tires. Surprisingly, the size of a portable vacuum will not make it any less powerful.
Tank Capacity - Tank capacity will depend on the size of the vacuum. Quite surprisingly, small portable hoovers can hold quite a lot of dirt before the container needs to be emptied and cleaned. So, while tank capacity is important, we suggest you put more forethought into how the device needs to be cleaned.
Cleaning - Cleaning mostly comes down to the filter-type. Some models require that you replace heavily soiled filters altogether (which can incur extra costs) or the more conventional types simply require a rinse under warm water so that they can be re-used. Stainless steel HEPA filters add to the price of the hoovers but they are the best option when you want a portable vacuum that lasts and requires little upkeep.
Types Of Car Vacuum Cleaners
Handheld Vacuum Cleaners - When it comes to portability, you won't easily find a better option than a handheld hoover. These vacuum cleaners are small and light enough so that the entire device can be lifted and held with one hand. Despite their small size, they are quite agile and typically come with an assortment of accessories and some even have wet/dry functionality. Handheld vacuum cleaners are portable and can be stored easily.
Shop Vacuum - Similar in appearance to your average household vacuum, shop vacuums are generally more powerful and can suck up large pieces of debris that often find their way into garages and automotive shops.
Dry Vac vs. Wet/Dry - Every vacuum can pick up dry dirt but not every model can suck up liquids. A model with wet/dry functionality can handle liquids without any issue. Having this type of feature at your fingertips will allow you to suck up spills, rainwater or melted snow with ease.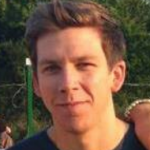 Jordan Carter is Gear Hungry's resident Editor-in-Chief with a genuine love and passion for all things tech. Jordan works diligently to ensure only the best products ever make it onto the platform and are showcased in Gear Hungry's carefully curated, tested and expertly researched, informative buying guides.