Best Smart Toilets In 2022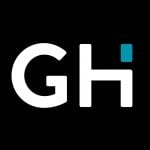 This product guide was written by GearHungry Staff
Last Updated
July 10, 2019
GearHungry Staff
GearHungry Staff posts are a compilation of work by various members of our editorial team. We update old articles regularly to provide you the most current information. You can learn more about our staff
here
.
GearHungry may earn a small commission from affiliate links in this article.
Learn more
Call it the "Smart" era  – technology has today transformed many things and processes for the average human. From automobiles to electronics, it's interesting how everyday gadgets and devices are getting smarter. Toilets have not been left out of this rather important technological revolution.  You do not need so much to own a smart toilet today. In fact, owning a smart toilet gives you extra benefits aside from the cost, and would save you lots of cleaning time whilst giving your bathroom the smart look it deserves. An average home today can have so many smart home devices, including the smart toilet. Buying a smart toilet can however be a herculean task, especially if it's your first time trying this marvel of an invention. With so many brands and product types to choose from, it can be quite tricky to make your first smart toilet purchase, or better still upgrade your existing toilet seat with a smart bidet.  In this article, we have shared a list of seven best smart toilets you can trust to give you the extra comfort and convenience you so much desire. We have also highlighted some useful tips on factors to look out for when making a purchase. But first, check out our top picks for the best smart toilet.
The Best Smart Toilet
Bio Bidet Ultimate BB-600 Advanced Bidet Smart Toilet
Perhaps one of the best inventions of this modern era, smart toilets have revolutionized plumbing and 'bathroom business' in a much simpler and smart way, helping to among many things reduce installation time, save more water and energy, and most importantly give you the ultimate bathroom experience whilst ensuring optimum hygiene. Luckily, with our top pick – the Bio Bidet Ultimate BB-600 Advanced Bidet Toilet Seat, your bathroom just got smarter.
With exciting features such as a dual nozzle bidet, this product offers both posterior wash as well as a feminine wash and significantly works to improve hygiene. Also included in the mix is a streamlined adjustable heated seat that offers enough comfort when sat on and with the addition of an eco-friendly energy saving mode, you are guaranteed a significant reduction in bills. This BioBidet smart toilet also has an oscillating wide clean and pulsating massage technology with bubble infusion. BioBidet has some exciting products, this BB-600 Bidet seat is definitely one of them! For outdoor comfort, check out our guide to the best portable camping toilets.
Key Features:
User-friendly side panel
Dual nozzle system
Hot water tank
20.5 x 18.4 x 5.6 inches
Specification:
Brand

BioBidet

Model

BB-600

Weight

14 Pounds
Lotus Hygiene Systems ATS-500 Advanced Smart Toilet
The Lotus ATS-500 is a high-quality toilet seat that offers the latest cutting-edge technology. You get maximum comfort and health benefits when sitting on this seat that comes equipped with self-cleaning technology; so you don't have to worry about using any toilet paper. When buying a heated seat, the control system is the major feature people look out for. In light of this, the Lotus Hygiene Systems ATS-500 is equipped with an easy-to-use control panel, so you don't get confused when using it. Additionally, this toilet seat will seamlessly fit elongated or rounded toilets and is also compatible with most conventional toilet systems; however, it is still advisable to check the product details to ensure it's compatible with yours.
Other noteworthy features include the nozzle for the toilet is self-cleaning and works to improve hygiene. You also get a warm water stream to keep you comfortable while you use the device. Additionally, the side of the seat packs a number of buttons that are quite easy to access and use and with the buttons situated on the panel, you can customize the nozzle and water settings to meet your needs. Furthermore, the nozzle releases warm water for your personal cleaning, while the nozzle's position can be adjusted to 5 different levels. And also included in the design is an aerated dryer for additional comfort and sanitation. Overall, this is a great product that is very easy to install. In fact, by simply following the instructions on the user's manual provided by the manufacturer, you will set up the product in no time. For more practical products for your home, check out our guide to the best tankless water heaters.
Key Features:
Easy do-it-yourself installation
3-level heated air and water system
Adjustable nozzle
Energy-saving option
Specification:
Brand

Lotus

Model

ATS-500

Weight

15 Pounds
Surely you have certain expectations for your intelligent toilet and highlights that you'll soon get used to are things like a heated seat that you know from your car. Another groundbreaking product that offers this and more and comes within BioBidet's range of smart toilets is the Bliss BB2000. Masterfully engineered for your ultimate comfort, this smart toilet is your perfect choice for any family size. Being both kid-friendly and adult friendly, this smart toilet ensures comfortable use for all members of the family.
This smart toilet works with an exclusive Hydro-Flush technology that offers a powerful flush whilst using less water. This means you not only treat your home to a blissful bathroom experience with every use, but you also save energy in the home. And with a 3 in 1 stainless steel nozzle, you are guaranteed a reduction in the transfer of bacteria. For further hygiene promotion, feminine and vortex washes are offered as well as a streamlined comfort-adjustable heated water and seat as well as a slow closing lid. If you are looking for products that will help you keep your home spotless, check out our top picks of the best robotic vacuum cleaners.
Key Features:
21 x 15.6 x 9 inches
Inbuilt aerated dryer
3-in-1 nozzle
Touchscreen control panel
Specification:
Brand

BioBidet

Model

BB-2000

Weight

15.39 Pounds
SmartBidet SB-1000 Electric Bidet for Toilets
The SmartBidet SB-1000 has a simple and classic design that is second to none. Most smart toilet seats measure between 4 to 7 inches in height, and the SB-1000 is no exception. It can be operated by remote control, as well as manually and considering the price of the SB-1000 Electric Bidet, it's surprising to know that it still packs so many features. First of all, the SmartBidet SB-1000 offers three spray buttons for cleaning which are feminine, turbo and rear. The turbo and feminine spray buttons are dedicated to back and front cleaning respectively and on the other hand, the posterior spray button is designed for male backwash. When you are making use of the sprays, you can move the nozzle back and forth for an effective cleaning by pressing the button programmed for oscillation. Once done, simply press the button again to stop oscillation.
Furthermore, the SmartBidet SB-1000 Electric Bidet offers a highly customizable system for better cleaning, comfort, and maintenance. You can customize the wash settings and adjust the position of the nozzle to five different levels. Plus, the water and seat temperatures can be adjusted up to 4 levels. Despite all these great features, it is also worth noting that the SmartBidet SB-1000 Electric Bidet does not indicate the actual water and seat heater temperature, so you can't really tell the exact temperature it is set at. However, its energy-saving mode ensures the water and seat heater temperature does not exceed 89.6˚F (about 32°C). You can switch the energy-saving mode ON/OFF by simply pressing a well-labeled button on the control panel. For more useful products for your home, check out our comprehensive guide to the top water softeners.
Key Features:
20.6 x 17.9 x 7.3 inches
Customizable
Remote controlled
Multiple wash modes
Specification:
Brand

SmartBidet

Model

SB-1000WE

Weight

10.4 Pounds
Smart toilets are the future, and we highly recommend this next best product. Whether you wish to change your traditional toilet or you just want to upgrade with a smart bidet, you will find the SmartBidet to be extremely helpful in this rather "smart" era! This easy to install SmartBidet SB-200 comes with similar exciting features for your bathroom delight. Its Multi-wash function comes with a self-cleaning nozzle that both work efficiently for the cleaning of your underside and the interior of the seat.
With an adjustable water pressure at five levels, you can select your preferred mode of cleaning after every use. You can also select your preferred water temperature (three levels) as well as nozzle positions (five levels). This SmartBidet SB-200 also has a heated seat with safety on and off skin sensor that gets activated only when seated. Our guide to the best water detectors features more smart products for your home, so check them out.
Key Features:
Safety skin sensor
Adjustable water pressure at five levels
Three levels of water temperature
Heated seat
Specification:
Brand

SmartBidet

Model

SB-2000

Weight

14.5 Pounds
Ove Decors Tuva Tankless Eco Smart Toilet
An intelligent toilet will be particularly smart if it also protects the environment and makes use of a warm air dryer. In addition, particularly intelligent toilets also offer odor extraction and as a result, come in particularly suitable for multi-person households, as less odor nuisance is created. Most shower toilets of this type are available with side panel and with a remote control like the Ove Decors Tuva Tankless Eco Smart Toilet.
This multifunction remote controlled Eco Smart Toilet has an innovative tankless design,  a bidet and spray nozzle wash, adjustable water pressure and heated seat (8 and 4 levels respectively) and a built-in LED night light to add an extra glow to your bathroom.  Easy to install and ready for immediate use, you are guaranteed a really good product. Just remove your existing toilet seat and replace with this awesome product and you are good to go! For more great smart devices for your household, check out our reviews of the best robotic window cleaners.
Key Features:
Built-in LED night light
Adjustable water pressure at five levels
Three levels of water temperature
Heated seat
Specification:
Brand

Ove Decors

Model

TUVA

Weight

88 Pounds
This next produced is produced by a leading bathroom product manufacturer with years of experience in providing the very best products for its consumers. Choosing this product from Brondell, therefore, guarantees you are getting the best of the lot! This Swash SE400 Smart Toilet is expertly created with all the amazing features you will want in a smart bidet.
This product also comes with some exciting features, like a stainless-steel self-cleaning nozzle for the best possible hygiene that offers minimum to no transfer of germs. Built with a rear as well as front wash, the nozzle is also adjustable and can be positioned as desired. In addition to oscillating as well as gentle massage pulse functions, a nightlight, and auto feature also adds to the exciting wonders of this product; plus, it is totally worth your money! Our guide to the best bathroom scales features some great devices for your bathroom.
Key Features:
Massage pulse functions
Stainless-steel self-cleaning nozzle
In-built nightlight
Front and rear wash
Specification:
Brand

Brondell

Model

SE400-EW

Weight

9.7 Pounds
Smart Toilet Buying Guide
How We Chose Our Selection Of Smart Toilet
Reviews - Our top picks for this article are culled from extensive reviews from consumers as well as industry professionals across various outlets. With a thoroughly proven methodology for genuine product reviews, we look out for very key features to consider in a smart toilet (see below) and ensure that all these features are fully functional according to random consumer reviews and at times product tests.
Price - An important factor we consider in selecting this range of smart toilets is the price. Consumers are guaranteed that our top picks are the most affordable within the range, and will give you value for money. Whilst there are some smart toilets which would cost you some extra dollars when you request for certain premium features, most smart toilets have standard features that cost relatively less and would still be worth your while. Aside from the cost itself, plumbing and material costs are factors we considered in making up this list. This list of smart toilets guarantees you won't have to spend much on plumbing and materials.
Features To Look For In Smart Toilet
Installation - Well, the whole idea of calling it a smart toilet is clearly because it has better features than the traditional ones. If a smart toilet takes time and complex modifications to your home to install, then it sure isn't that smart. A smart toilet should be easy to install and also give you little or no modifications to your home. When looking to purchase a smart toilet, be sure to pick one that guarantees fewer connections and is ready to be used! An easy to fix, ready to use smart toilet should be first on your criteria list!
Shape and Size - The shape of a smart toilet is as important as the product itself. Most smart toilets out there come in various shapes and sizes to choose from, and are quite compact and take less space compared to traditional toilets. This also means you get to select one that fits the intended space and would ultimately give you a bathroom experience you will cherish. Choosing a smart toilet with a shape and size bigger or smaller than your preferred space for the installation can be a real bother and may probably not give you the ultimate smart experience you so desire. Be sure to measure your preferred space for the installation before selecting a smart toilet.
Heated Seat - Perhaps the most important feature to look out for in a smart toilet, the heated seat feature is particularly essential during the winter. A cold toilet seat during winter's peak would definitely be a turn off for you. It's therefore important to look out for this feature, more so the ability to regulate the temperatures to desired levels.
Cleaning - Your smart toilet must clean your underside and itself with ease. That is a no brainer. Be on the lookout for cleaning mechanisms which would leave the smart toilet sparkling clean after every use. A very good smart toilet would guarantee you and your family are safe from unwanted bacteria and germs. Be on the lookout for smart toilets that have enhanced cleaning mechanisms that would not require you to perform extra cleaning after using the smart toilet. That would definitely not make it a smart toilet would it!
Control - Look out for easy controls on your smart toilet choice. A remote-controlled smart bidet is recommended in this case, especially if you are one that likes to multitask in your bathroom. Be sure to check on this important feature in your ideal smart toilet.
Sign Up Now
GET THE VERY BEST OF GEARHUNGRY STRAIGHT TO YOUR INBOX