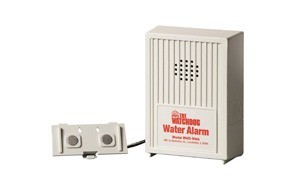 Glentronics, Inc. Watchdog High Water Detector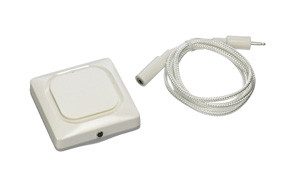 Lyric Wi-Fi Water Leak & Freeze Detector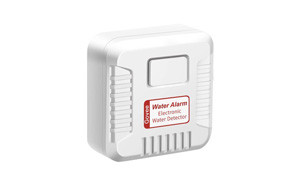 Govee by Minger Water Alarm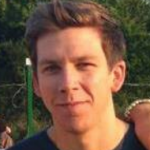 Most homes are equipped with a smoke alarm or carbon monoxide detector; they tend to be on every 'new home checklist' and with good reason too. However, think about the accidents that have happened in your home or business over the past few years – perhaps you'll start to see a pattern. There are so many rooms in our houses that can be affected by water damage, from the more obvious ones, such as the bathroom and kitchen, to the less obvious, such as bedrooms and dining rooms. Radiators, boilers, sinks – the possibilities are endless (and not in a good way). That's why we've leaked (geddit?) all the information on some of the best water detectors on the market, so you can make an educated decision on the right one for your needs.
The Best Water Detector
Water Detector Buying Guide & FAQ
If you're fishing for the perfect water and leak detector, then you're probably already safety-conscious in your home or have unfortunately sprung a leak that's caused some damage. Remember, even if a product is technology-driven, that doesn't always mean it's the most suitable detector on the market for you, so read through the benefits and go for one that fits with your lifestyle.To ensure you're choosing the right product for your home or business, check out our buying guide below, to answer those burning questions and enable you to sail off into the distance. We promise that's the last of the water related puns.

How We Chose Our Selection Of Water Detectors
Reviews - One of the most important indications for us when sourcing the right devices is water detector reviews. People know people and when the same issues and problems keep cropping up with particular brands or products, it's important to take those into account, especially when you're making such an important decision.We've scoured the internet for proper research and reviews that give our readers the best information they need to make an educated decision.
Wi-Fi connectivity - We've included both Wi-Fi operated devices and manual so you have the choice to see which one fits into your home life. Wi-Fi water detectors give you the opportunity to have the benefits of technology and see if you could progress on to an automated home security system. However, if you don't feel comfortable with technology, we would recommend sticking with the battery powered, manual sensors, which provide that peace of mind, without the added stress of technology, apps, and the dreaded Wi-Fi connectivity issues.
Price - Price is another important factor. Your water detector needs to include everything listed below as standard, but this shouldn't cost the earth. Something too cheap could cost you more in the long run, but something too expensive might not necessarily be worth splashing out on. Remember, water damage and mould in your home or office can be incredibly expensive to repair, so it's worthwhile putting in the research to choose the right detector for you and prevent the damage from escalating further.

Features To Look For In Water Detectors
We can't promise that the water detector you go for will provide you with everything you need, but we can outline the most important features to look out for and what to keep in mind when making that purchase. There are several options to choose from when it comes to water and leak detectors, which can cause confusion, especially if it's not something you've had to think about buying before. Remember, you don't need to invest in a device with all the functionality under the sun, but it's worth noting that the below features should really come as standard.
Connectivity – some sensors require the right hub to work and this might mean an additional purchase that you weren't expecting. Without this hub, you'll find that connectivity will be an issue and your product simply won't work. Some same brand sensors also come with different connection protocols to their hub counterparts, which is annoying, but something you need to keep an eye out for. Connecting your sensor with your hub will add that extra layer of security that you might be after, but without that integration initially, you'll struggle to do this, so make sure you research properly. Some hub and control systems can also be extremely expensive, so make sure you pick wisely and, if you are looking for something that can control a number of integrated devices, then research each connecting product. It can be annoying to invest a lot of money into a range, only to be let down by a motion sensor or automated lighting problem.
Size – think about where you want to position your sensor before you make the purchase. Some detectors are bulky and unsightly, which might not gel well with your home décor. If you're planning on placing your device in a tight space, you need to think about the size of the product and whether this will work. There are two different types of water detectors too; spot sensors and cable. We've mentioned these throughout, but it's good to know the difference. Spot or stand-alone sensors are placed in one area only, which is why some people choose to have a few throughout their homes. Cable sensors, dependent on the length of the cable, can reach around a room and detect water or moisture in lots of different areas. Although putting stand-alone sensors near the areas where you think there could be the possibility of a leak is a good idea, cable sensors also capture the areas that you might have overlooked.

Built-in alarm – technology is amazing. The fact we can be notified through our phones that there's someone at our front door or we want to turn the heating down is pretty impressive. However, what's not so impressive is when that technology fails, and we can't use the devices we've invested in. If there's a storm or hurricane, this can disrupt or affect your Wi-Fi and your electricity. A built-in alarm through a battery powered device will sound regardless of the conditions and is vital in those circumstances. Make sure you also look out forwhether or not your device has a light on it, normally LED. Think about if your electricity is out and it's night time, during a storm. Your alarm might be overshadowed by the sound of the wind and a bright LED will alert you to the problem. This can drain the batteries more quickly than others, but it is an added benefit.
Sensors – whether that's a sensor cable or probes, these are extremely important in order for the detector to do its job. It's also worthwhile looking for a device that keeps an eye on humidity and freezing temperatures. These types of conditions can cause moisture, which then causes mould, or can even result in a burst pipe – not ideal. Make sure that the detector you go for includes these sensors as standard; some brands sell the probes and cables separately, meaning additional expense. You can always buy add-ons to your detector, such as longer cables and additional probes, but make sure you have the basics in your package before you make the purchase.
Power Source – in an ideal world, your water leak detector would work from the mains, whilst having a battery power back-up system, in case of electricity issues. However, these are a rare find, so you should look for a device with a good duration of battery power or one that warns you when the batteries are running on low. Loss in battery power means your device won't work and you could be left with some irreparable damage. Whether that's a warning signal built-in to the sensor or a notification through to your phone, either way, batteries are the lifeline of your detector and for ensuing that you're not picking up the bill for a burst pipe, when you could have just replaced the batteries. Check the product specification before buying too. Some brands don't include batteries and, if the device requires a specific type, this can be another annoying cost that you didn't bargain for.

Water Detector FAQ
Q: How do water leak detectors work?
A: Just like smoke detectors and sprinkler systems sense the presence of heat and smoke, water leak detectors work in a similar way through the presence of water, through electrical conductivity. Simply put, when the sensors come into contact with water, the ions in the water conduct electricity, alerting the sensors that there has been a leak, or moisture is nearby. This then triggers a signal through to the detector or your smartphone, and will either sound the built-in alarm, or create a notification on your smartphone.
If you travel often, then receiving smartphone alerts is a great idea, especially as with some of these devices, you can set your family members up to receive notifications too. However, if you don't always have your phone to hand or you live in a larger home, then make sure you ensure your leak detector has a fully functioning built-in alarm, that works in exactly the same way.