Best Water Detectors In 2022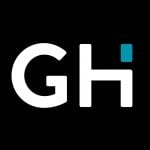 This product guide was written by GearHungry Staff
Last Updated
April 5, 2019
GearHungry Staff
GearHungry Staff posts are a compilation of work by various members of our editorial team. We update old articles regularly to provide you the most current information. You can learn more about our staff
here
.
GearHungry may earn a small commission from affiliate links in this article.
Learn more
Most homes are equipped with a smoke alarm or carbon monoxide detector; they tend to be on every 'new home checklist' and with good reason too. However, think about the accidents that have happened in your home or business over the past few years – perhaps you'll start to see a pattern. There are so many rooms in our houses that can be affected by water damage, from the more obvious ones, such as the bathroom and kitchen, to the less obvious, such as bedrooms and dining rooms. Radiators, boilers, sinks – the possibilities are endless (and not in a good way). That's why we've leaked (geddit?) all the information on some of the best water detectors on the market, so you can make an educated decision on the right one for your needs.
The Best Water Detector
Glentronics, Inc. Basement Watchdog High Water Detector

This is our top pick for home water detectors. The Glentronics Inc. Watchdog does exactly what is required of it, without the need to download apps or mess about with technology. Although the recommended 9V alkaline batteries aren't included, the price of both is still incredibly reasonable and the product does its job, sounding (an extremely loud) alarm, notifying you that there's moisture or risk of a leak in your home. If you're not around, a passer-by or neighbor will find it impossible not to hear the alarm and can help regardless of your location. Because this alarm doesn't rely on Wi-Fi or remote technology, you can be confident that if you're stuck in a storm or power outage, that you'll be made well aware of any leaks. This is a great all-rounder and perfects if you need something to start working for you straight away, without any fuss or bother. The 6 foot sensor wire is perfect for those areas where water might escape at different points, so has an advantage over spot detectors, which don't always react when leaks happen further away. As there's no installation required, such as hooking it up to the Wi-Fi or downloading a complicated app to your phone, you can feel confident in your ability to set it up. The brand suggests that you should consider one of these devices per every room in your home and, with that affordable price tag, we can't really argue against that. Make sure you also check our guide to the best smoke detectors.
Key Features:
Can detect as little as 1/32" of water
110 decibel alarm, ensuring you can hear throughout your entire home
Sensor wire can be extended up to 6 foot
Specification:
Brand

Glentronics, Inc.

Model

BWD-HWA

Weight

5.6 ounces
Extremely loud alarm, which can sound for 3 days (just in case you're on holiday)
Light weight and portable, if you need to move it around in your home
Price point is reasonable and affordable for the quality you get
Can detect once, then not detect again
Sometimes the alarm can sound even when there is no leak
No smartphone technology, so you can't be notified remotely
Samsung GP-U999SJVLCAA SmartThings Water Detector




This is a handy little device, particularly if you like your technology and feel confident setting things up. The price point is reasonable, especially as batteries are included, and it not only detects a water leak but also changes in temperature, whether that's freezing or hot. The device is sleek and well designed, as well as having a magnetic strip in order to attach where necessary. It's perfect if you already have a SmartThings hub and like all your technology to match. We wouldn't recommend, however, if you're a bit of a technophobe, as the setup and app can be overwhelming. The Samsung GP-U999SJVLCAA SmartThings range includes the Hub, Multipurpose Sensor (for open windows and doors), Motion Sensor, Outlet (for controlling lights), and the Button. If you're gizmo mad and want to have a matching collection, then we would definitely recommend going for this product and having the whole range in your home. This gives you control over everything you might need and peace of mind that your property is safe from burglars and flooding. The water leak sensor is one of Samsung's cheaper products in the range, but no less impressive and works in sync (not a leaking 'sink') with the rest of the Hub.
Key Features:
Use the SmartThings app or Amazon Alexa to control your water leak sensor
Monitors temperature as well
Prevent accidents by shutting off electronics through your smartphone
Specification:
Brand

Samsung

Model

GP-U999SJVLCAA

Weight

1.76 ounces
Easy to install, if you have prior knowledge of app
It's magnetic, so can attach to any other magnetic surface
Small and attractive, so won't look out of place in your home
Can be some difficulty in getting the hub to connect to your network
Setup instructions and customer support can be hit and miss
Migration of old systems to new can be tricky
Samsung SmartThings Water Detector

Another Samsung water detector on our list! This is the older version of the above detector but still comes with its own benefits and functions. This moisture alarm utilizes technology again to inform you of any risk to your home or business, through the SmartThings app and Hub. Although a little more pricey than its newer counterpart, the water sensor alarm is larger and may make some people feel more confident that they won't lose it or forget where they've placed it (believe us, it's possible). This SmartThings Water Detector comes with fewer sensors than the newer version, which might not give you as much peace of mind when implementing it in your home. Again, this sensor cannot work without the SmartThings Hub, but this might mean that you decide to sensor-proof your entire home, utilizing the whole range of products that Samsung has to offer. Our handy guide to the best smart thermostats features more great products like this.
Key Features:
As well as text warnings, the water sensor also has a light and siren
Average battery life of 17,520 hours
Control through your smartphone via the app
Specification:
Brand

Samsung SmartThings

Model

ST-CEN-MOIS-1/F-WTR-US-2

Weight

1.6 ounces
Links up to your smartphone so you can receive texts when there are any issues (like having your own Wi-Fi water sensor assistant)
Excellent battery life and the app lets you know the battery percentage
Small in size, so can fit under sinks and below any equipment that you require
Requires the SmartThings Hub in order to use this device
Product disconnects a lot, which could be risky if there is a lead during that time
Sometimes sends text alerts when there isn't a leak
Simple Plug & Play by Wasserstein Water Detector




Although larger than most and certainly not as pretty, the Simple Plug & Play by Wasserstein is an easy solution to getting something up and ready in no time. The water alarm wifi operating system allows you to receive those all-important notifications to your phone. The product is durable and definitely fit for purpose, with gold-plated probes to pick up on any warning signs. It's fancy and functional, what more could you want? As well as this, there's no need for additional purchases, such as an expensive hub or main control system – it simply works from your Wi-Fi connection. This means you're free from any additional charges, such as an app; they also throw in the batteries free of charge as well. Because the sensor is petite, this means that it can fit into areas that more bulky devices can't. This means it can detect quickly and efficiently, fitting under any kitchen or bathroom appliances. Simple Plug & Play has also been created to optimize its energy resources so that you don't need to worry about those batteries failing on you. Sound the alarm, we're sold.
For more practical products for your home, check out our guide to the best tankless water heaters.
Key Features:
No hub or subscription service required, just plug in and go
Can operate in standby mode for over 6 months
Both alarm and app notification alerts
Specification:
Brand

Wasserstein

Weight

3.2 ounces
Customer service is second to none
Easy to install and set up
Extremely sensitive
Can sometimes disconnect from your network
Alarm not as loud as some would like and sometimes smartphone notifications don't always work
Connectivity issues during setup, but customer support seems to be on hand to fix this issue
Honeywell Water Defense Water Sensing Alarm

The Honeywell Water Defense is the perfect accompaniment to any home; it's simple and refreshing and takes barely any time to get set up. The long water sensing cable can be positioned anywhere, which means it doesn't just cover one spot – perfect for those of you who are concerned about all areas of your home or business. The only notable downside to this smart home device is that the alarm isn't as loud as others, which is a concern if you plan on installing it in your basement. This aside, the product does exactly what it needs to when it should. With a 4-foot sensor wire, the device can't cover as much expanse as other products on the market, but it is small and easy to affix to walls, so you keep it hidden and out of sight. This detector is particularly efficient when used near washing machines, refrigerators, boilers, and under sinks. Although the 80-decibel alarm isn't the most aggressive on this list, it does its job, especially as this device is more suited to appliances, rather than entire rooms. Mounting tape is also included with the product, so you can simply attach and go.
Key Features:
Different alarm when battery is low
Water sensing cable, which can detect leaks along the whole length, not just one spot
Provides far more coverage than spot detectors
Specification:
Brand

Honeywell

Model

RWD41/T

Weight

7 ounces
Can cover a massive area in your home, so you can feel confident that the leak will be detected
Incredibly easy to install
Low battery warning chirp provides you with insight into your device
Not as loud as other devices on the market
Some issues with working well after a certain amount of time
No technology integration, so no notifications to your phone
Lyric Wi-Fi Water Leak & Freeze Detector




Although expensive, you can't put a price on good leak technology and this certainly is that. Similar to other detectors, Lyric Wi-Fi Water Leak & Freeze Detector can also sense a change in temperature, whether that's hot or cold. Both humidity and freezing weather conditions can cause water problems in your home (such as mold), so this is a really clever feature. The only downside to this product is the inability to connect or integrate with any other home security system, but with such a great product, this might not be important. The device works by being placed under or near appliances and connects to your Wi-Fi. One of the benefits of the Lyric is that it doesn't need another system or hub to link up to, which means less expenditure. With a 4-foot sensor cable, LED flashing lights warning system, and 100-decibel alarm, the detector certainly does the job. If that 4-foot cable isn't long enough (and size really does matter when it comes to leak detection), then you can purchase add-ons – a 500 foot add on to be precise. This sensor can be set up completely by the user, without much need to contact customer support, which is always an added bonus.
For more useful products for your home, check out our comprehensive guide to the top water softeners.
Key Features:
Wi-Fi operated
4ft cable sensor
Temperature, humidity, and water check sensors
Specification:
Brand

Honeywell

Model

RCHW3610WF1001/N

Weight

11.2 ounces
Can disable humidity / moisture sensor if required
Able to reach areas you might not normally be able to with a spot detector
Alarm can be silence from the app
Potential for some initial difficulty when setting up the Wi-Fi
Customer support not always available
Some trouble downloading app onto smartphone
Govee by Minger Water Alarm

This is one of our cheapest choices, but that certainly doesn't take away from its performance. Setup is easy and straightforward, so no time is wasted in ensuring your home is safe and dry. Simply put in the batteries (which are also included for the amazing price), screw in the detector probe, and place it where you require. You can also attach a detector cable too if you need to cover more square feet. This comes at just under 4-foot, so certainly not the longest cable on the market, but beneficial that you're given the option to use one. Although lightweight, the Govee is a little on the bulky side, but for the price, its appearance can definitely be overlooked. The Govee uses sensor probes and cables to detect when there has been a leak and the extremely loud alarm will notify you of that. Be warned, the 120 decibels are enough to make anyone spring a leak. Find more great products like this by checking out our guide to the best smart plugs.
Key Features:
Sensor probe and sensor cable
120 decibel alarm
Ability to adjust the amount of water that the device can detect
Specification:
Brand

MINGER

Weight

2.4 ounces
Extremely loud and impossible to miss
Batteries come with the alarm, so installation is easy
Price point is extremely affordable
Cost perhaps reflects the quality of the materials used
Not the highest quality, but does come with a 5 year warranty
Sometimes level of water is not enough for the product to detect
D-Link Wi-Fi Water Leak Sensor and Alarm

Slightly on the pricey side, the D-Link Wi-Fi Water Leak Sensor and Alarm is pretty much an all-rounder. It has a long sensor cable (almost 6-foot), so you're not limited to one area; it's got a loud, attention-grabbing alarm (90 decibels); and you can easily use it through your own Wi-Fi, without the need for an additional hub. This product is straight forward and although doesn't 'wow' with any exciting features or gadgets, it certainly does the job and can help prevent any expensive damage. Again, this device is much more suited to being placed under or near appliances, such as the refrigerator, but with its longer sensor cable, you can get away with using it around the whole room, especially if you're not thinking about buying more than one.
Key Features:
5.9ft sensor cable
90 decibel alarm
No main hub required and it works through Wi-Fi
Specification:
Brand

D-Link

Model

DCH-S161-US

Weight

8.8 ounces
Alerts are sent directly through to your phone
You can monitor a much larger area
If you have other D-Link products, as well as IFTTT, you can integrate them
Setup can be a bit tricky
Only 1-year battery life
You can only manually turn off the alarm, not remotely disable it
Water Detector Buying Guide & FAQ
If you're fishing for the perfect water and leak detector, then you're probably already safety-conscious in your home or have unfortunately sprung a leak that's caused some damage. Remember, even if a product is technology-driven, that doesn't always mean it's the most suitable detector on the market for you, so read through the benefits and go for one that fits with your lifestyle.To ensure you're choosing the right product for your home or business, check out our buying guide below, to answer those burning questions and enable you to sail off into the distance. We promise that's the last of the water related puns.

How We Chose Our Selection Of Water Detectors
Reviews - One of the most important indications for us when sourcing the right devices is water detector reviews. People know people and when the same issues and problems keep cropping up with particular brands or products, it's important to take those into account, especially when you're making such an important decision.We've scoured the internet for proper research and reviews that give our readers the best information they need to make an educated decision.
Wi-Fi connectivity - We've included both Wi-Fi operated devices and manual so you have the choice to see which one fits into your home life. Wi-Fi water detectors give you the opportunity to have the benefits of technology and see if you could progress on to an automated home security system. However, if you don't feel comfortable with technology, we would recommend sticking with the battery powered, manual sensors, which provide that peace of mind, without the added stress of technology, apps, and the dreaded Wi-Fi connectivity issues.
Price - Price is another important factor. Your water detector needs to include everything listed below as standard, but this shouldn't cost the earth. Something too cheap could cost you more in the long run, but something too expensive might not necessarily be worth splashing out on. Remember, water damage and mould in your home or office can be incredibly expensive to repair, so it's worthwhile putting in the research to choose the right detector for you and prevent the damage from escalating further.

Features To Look For In Water Detectors
We can't promise that the water detector you go for will provide you with everything you need, but we can outline the most important features to look out for and what to keep in mind when making that purchase. There are several options to choose from when it comes to water and leak detectors, which can cause confusion, especially if it's not something you've had to think about buying before. Remember, you don't need to invest in a device with all the functionality under the sun, but it's worth noting that the below features should really come as standard.
Connectivity – some sensors require the right hub to work and this might mean an additional purchase that you weren't expecting. Without this hub, you'll find that connectivity will be an issue and your product simply won't work. Some same brand sensors also come with different connection protocols to their hub counterparts, which is annoying, but something you need to keep an eye out for. Connecting your sensor with your hub will add that extra layer of security that you might be after, but without that integration initially, you'll struggle to do this, so make sure you research properly. Some hub and control systems can also be extremely expensive, so make sure you pick wisely and, if you are looking for something that can control a number of integrated devices, then research each connecting product. It can be annoying to invest a lot of money into a range, only to be let down by a motion sensor or automated lighting problem.
Size – think about where you want to position your sensor before you make the purchase. Some detectors are bulky and unsightly, which might not gel well with your home décor. If you're planning on placing your device in a tight space, you need to think about the size of the product and whether this will work. There are two different types of water detectors too; spot sensors and cable. We've mentioned these throughout, but it's good to know the difference. Spot or stand-alone sensors are placed in one area only, which is why some people choose to have a few throughout their homes. Cable sensors, dependent on the length of the cable, can reach around a room and detect water or moisture in lots of different areas. Although putting stand-alone sensors near the areas where you think there could be the possibility of a leak is a good idea, cable sensors also capture the areas that you might have overlooked.

Built-in alarm – technology is amazing. The fact we can be notified through our phones that there's someone at our front door or we want to turn the heating down is pretty impressive. However, what's not so impressive is when that technology fails, and we can't use the devices we've invested in. If there's a storm or hurricane, this can disrupt or affect your Wi-Fi and your electricity. A built-in alarm through a battery powered device will sound regardless of the conditions and is vital in those circumstances. Make sure you also look out forwhether or not your device has a light on it, normally LED. Think about if your electricity is out and it's night time, during a storm. Your alarm might be overshadowed by the sound of the wind and a bright LED will alert you to the problem. This can drain the batteries more quickly than others, but it is an added benefit.
Sensors – whether that's a sensor cable or probes, these are extremely important in order for the detector to do its job. It's also worthwhile looking for a device that keeps an eye on humidity and freezing temperatures. These types of conditions can cause moisture, which then causes mould, or can even result in a burst pipe – not ideal. Make sure that the detector you go for includes these sensors as standard; some brands sell the probes and cables separately, meaning additional expense. You can always buy add-ons to your detector, such as longer cables and additional probes, but make sure you have the basics in your package before you make the purchase.
Power Source – in an ideal world, your water leak detector would work from the mains, whilst having a battery power back-up system, in case of electricity issues. However, these are a rare find, so you should look for a device with a good duration of battery power or one that warns you when the batteries are running on low. Loss in battery power means your device won't work and you could be left with some irreparable damage. Whether that's a warning signal built-in to the sensor or a notification through to your phone, either way, batteries are the lifeline of your detector and for ensuing that you're not picking up the bill for a burst pipe, when you could have just replaced the batteries. Check the product specification before buying too. Some brands don't include batteries and, if the device requires a specific type, this can be another annoying cost that you didn't bargain for.

Water Detector FAQ
Q: How do water leak detectors work?
A: Just like smoke detectors and sprinkler systems sense the presence of heat and smoke, water leak detectors work in a similar way through the presence of water, through electrical conductivity. Simply put, when the sensors come into contact with water, the ions in the water conduct electricity, alerting the sensors that there has been a leak, or moisture is nearby. This then triggers a signal through to the detector or your smartphone, and will either sound the built-in alarm, or create a notification on your smartphone.
If you travel often, then receiving smartphone alerts is a great idea, especially as with some of these devices, you can set your family members up to receive notifications too. However, if you don't always have your phone to hand or you live in a larger home, then make sure you ensure your leak detector has a fully functioning built-in alarm, that works in exactly the same way.
Sign Up Now
GET THE VERY BEST OF GEARHUNGRY STRAIGHT TO YOUR INBOX