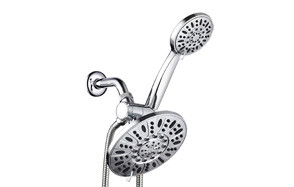 AquaDance Handheld Shower Head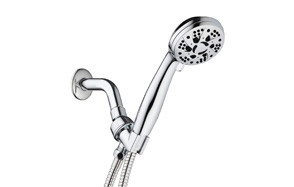 AquaDance Chrome Face Handheld Shower Head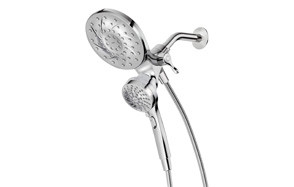 Moen Engage Magnetix Handheld Shower Head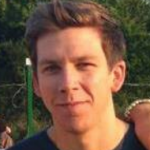 There are few things as good for our mind, body, and soul as a decent shower. No matter how busy your day or how many people are clamoring for your attention, when you're in the shower, you're sure to get at least a few minutes just for yourself to get clean and reset. But is there anything worse than getting into a shower only to discover the merest trickle of water running out? Getting the best shower really comes down to having the best shower head. One that offers the right amount of pressure, features, and spray patterns. So let's take a look at some of the best detachable shower heads and handheld shower hoses currently available to purchase.
The Best Handheld Shower Head
Handheld Shower Head Buying Guide & FAQ
Features To Look For In Handheld Shower Heads
A handheld shower head is a great idea for most people as it offers you the flexibility and control to get clean water exactly where you need it most. Whether you're dealing with a hard to reach part of the body or you're giving your tub a clean after the bath, having a detachable shower head that can be taken off the stand and moved around will make your life so much easier.
Beyond establishing that a removable shower head is the best choice for your home, there are some additional considerations to take into account when buying a new handheld shower head. Naturally, the cost will play a part, but beyond that, we've listed some of the common considerations to help you find the best handheld shower head for you.
Dual System - A dual system shower head is probably one of the most luxurious options for anyone looking for a handheld shower head as it combines two different types of shower heads in one convenient unit. These heads can differ significantly in size and function, and the spray settings are controlled individually of each other with a diverter valve to control the water flow between the two. A common sighting in dual system shower heads is a shower that has one fixed rain shower head and a removable handheld shower head so you can enjoy a consistent flow of water from above. At the same time, you use the detachable shower head to clean those harder to reach areas.
Filtered Heads - Just like filters for drinking water remove 'undesirables' such as limescale, chlorine, and sediment, a filtered shower head includes a special filter within the head itself to ensure only the cleanest water can get through. Check out our Best Filtered Shower Head buying guide for more information on this type of shower head.
Hose Length - Naturally, one of the most important aspects to consider when looking at a removable shower head is how long the handheld shower hose will be so you can enjoy using your hand shower comfortably. Most handheld shower hose lengths will be approximately 4ft, but some can go up to 8ft or up, so if you need a bit of extra length, this shouldn't be a problem!
In a similar breath, you might also want to check your fixtures, fittings, and shower head holders to ensure they're right for you. If you're a taller individual, you're going to want a handheld shower hose with plenty of length and a holder that's high enough that you can still stand under the shower comfortably. In contrast, a smaller person might want something lower down.
Adjustable shower head holders are ideal for multi-person households (particularly if there are children to consider), and a removable shower head will be incredibly useful in these situations. If you're not sure whether your shower is up to standard, why not check out our buying guide to help you find the Best Shower Head Holder?
GPM - The GPM of a shower head refers to the Gallons Per Minute that the shower emits. Because of a federal mandate implemented in 1992, manufacturers cannot make shower heads with a flow of over 2.5GPM. In 2016, some states went beyond this and issued a restriction preventing shower heads from having a GPM of over 2 (notably California, New York, and Colorado) in efforts to save water. Keep an eye out for WaterSense certificates issued by the EPA if you want the best handheld shower head for saving water.
Pressure - The other side of GPM is water pressure. While you might think of these as the same thing, water pressure can be increased without upping the GPM by using a clever handheld shower head that injects air into the water stream to make the shower feel more powerful. An easy way to check the pressure available in a handheld shower head by looking at the LPM rating: the higher the LPM, the higher the water pressure.
Spray Pattern - Once you've got the LPM and GPM you need, the best handheld shower head for you will offer just the right spray pattern. These days, most handheld shower hose and heads will offer a variety of spray patterns you can choose from by adjusting the settings on the hand shower itself. These settings might include massage, jet, spray, rain, blast, or drench. We love a rainfall spray pattern, and you can check out our buying guide of the Best Rainfall Shower Head options here.
Extra Features - Finally, some shower heads will have additional features integrated into the head or stand. This could be speakers with Bluetooth capability so you can play your favorite tracks as you get clean, or perhaps some sort of light display for the ultimate relaxation experience. While not all shower heads will have these features, some of the best handheld shower heads are likely to include at least one extra, so it's worth keeping an eye out for these additions to make your shower something really special!
Handheld Shower Head FAQ
Q: Do all shower heads fit the same?
A: In the United States, most shower heads do have the same connection, which is a ½" NPT as standard. That said, it's always worth checking that your new hand shower isn't different from the norm.
Q: How do I change my shower head to handheld?
A: Switching over from a static shower head to a handheld shower head is relatively simple in most instances, and there are plenty of tutorials online to help you get it right.

Q: How do I get more pressure out of my shower head?
A: If you're not getting the pressure from your hand shower that you think you should be, try giving the cleaning your shower head, installing a shower pump to aerate the water, or upgrade your shower head to one of the best handheld shower head s in our list.
Q: How often should you change your shower head?
A: It's recommended to replace your shower head every 6 to 8 months and ensure regular cleaning in the meantime.