Last updated:
27 Aug 2020
10 Best Rain Shower Heads (Review) In 2021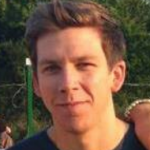 This product guide was written by Jordan Carter
Imagine: you've just come in from a very hard day at work. You've managed to only just avoid your boss shouting at you. All you want is to have a nice meal and turn your brain off… but you feel a little grungy from the commute. It's time for a shower. It has been shown that showers benefit us just as much as baths when it comes to relaxing. A shower has the added benefit of hitting those hard to reach places in the same manner as a massage. Rainfall showers are even stronger for this. They have the potential to envelop you in a waterfall of relaxation, leaving you feeling invigorated and ready to enjoy your evening, or face the day ahead. With that in mind, let's take a look at our Best Rain shower head recommendations.
The Best Rain Shower Head
Rain Shower Head Buying Guide & FAQ
Features To Look For In Rain Shower Heads 
All rainfall showers have standard features, such as materials or pressure requirements, but some might have special features. There are models out there which have built-in sound systems, while others include a full LED display to make you feel like you are showering in the cosmos. The models we look at today will be on the more general side for those who like the no-frills approach to rainfall showering. However, we do encourage you to explore your options.
Dual System - 'Dual System' described the diverter valves which control water flow. There are two main types: two-way and three-way. A two-way valve lets you switch between two diverter valves, and a three-way diverter enables you to choose either one showerhead, or both at the same time.
Filtered Heads - Some showerheads come fitted with filters, or you can purchase one from another retailer. The purpose of a filter is to remove impurities from water, such as trace metals and compounds – like copper, chlorine, or copper – from the water. By removing these, it is less likely that they will be swallowed or absorbed through the skin during a shower. A filter fits over the head of a shower, or the head can be equipped with one.
GPM: 'Gallons Per Minute.' - This is also known as the 'flow rate.' It is the measurement of how many gallons of water flow from the showerhead per minute. A maximum of 2.5 GPM is the mandated flow rate for new showerheads. Simply put, this means that not more than 2.5 gallons of water should flow out each minute. Over time, it has decreased.

Pressure - This is affected by the distance of your water tank to your bathroom plumbing. Low or high water pressure will usually be dependent on this.
Size - The size of your showerhead will affect how much coverage you will get. Smaller sizes can cut losses to hot water while larger sizes offer more luxury.
Mount Type: Ceiling/Wall -  The mounting of a showerhead can depend on the layout of your plumbing but can be adjusted to your needs. Ceiling-mounted showerheads pour from the ceiling, while a wall-mounted showerhead will flow from a wall-mount. They can be adjustable or static.
Spray Type - This can be anything from a mist to a traditional shower.


Rain Shower Head FAQ
Q: How far above your head should a rain shower be?
A: For a true feeling of standing in the rain, a rain shower would be a great option. Place it at least 80 inches above your head to achieve the full effect.
Q: Do rain showerheads use more water?
A: It can depend. When shopping for a rainfall showerhead, keep an eye out for something known as 'GPM' or 'Gallons Per Minute.' This is a good indicator of how much water the showerhead will use. Older models without a restrictor will use more water, while newer models with a fitted restrictor will use about the same as a normal shower.

Q: How do you install a rain showerhead to an existing shower?
A: All shower heads come with a guide on how to do it, but there is a general rhythm. Simply remove your old showerhead and attach the rainfall shower as instructed. Have plenty of plumber's tape handy!
Q: How do you clean a rain showerhead?
A: Attach a plastic bag with distilled white vinegar around the showerhead, fasten with a rubber band, and leave for two to three hours. Remove, then wipe with a sturdy cloth. Some showerheads will not require scrubbing, and this is one of the chemical-free methods to achieve that.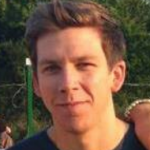 Jordan Carter is Gear Hungry's resident Editor-in-Chief with a genuine love and passion for all things tech. Jordan works diligently to ensure only the best products ever make it onto the platform and are showcased in Gear Hungry's carefully curated, tested and expertly researched, informative buying guides.
The best!
Gear, gadgets & stuff for men
Straight to your inbox