Best Rain Shower Heads In 2022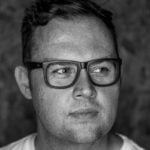 This product guide was written by Chris Worden
Last Updated
March 25, 2020
Chris Worden
Born and raised in Idaho, Chris's sensibilities are a small town, while his life experiences are anything but. He's had the chance to travel the globe with a camera in hand documenting action sports and cultural movements for over 15 years. His love of motorcycles, photography, adventure, and the outdoors has lent itself to a career telling stories and he wouldn't trade that for anything. Chris now resides in a small ski town in central Idaho and when he's not grinding away at his day job, he's feverishly penning articles at night about the products and playgrounds he loves.
GearHungry may earn a small commission from affiliate links in this article.
Learn more
Imagine: you've just come in from a very hard day at work. You've managed to only just avoid your boss shouting at you. All you want is to have a nice meal and turn your brain off… but you feel a little grungy from the commute. It's time for a shower. It has been shown that showers benefit us just as much as baths when it comes to relaxing. A shower has the added benefit of hitting those hard to reach places in the same manner as a massage. Rainfall showers are even stronger for this. They have the potential to envelop you in a waterfall of relaxation, leaving you feeling invigorated and ready to enjoy your evening, or face the day ahead. With that in mind, let's take a look at our Best Rain shower head recommendations.
The Best Rain Shower Head
SparkPod Rain Shower Head
Let's kick things off with our top pick. Probably the best rainfall showerheads on this list, it is the definition of luxury. Luxury comes in all shapes and sizes, and this bathroom rain head will make for the perfect replacement. SparkPod Shower head will douse you with a jet of hot water, leaving your whole body relaxed. A normal shower head will never cut it again! Installation is tool-free and foolproof. It takes about five minutes, maybe a bit extra if you're new to DIY, and the package comes with free Teflon Tape, as well as an additional water filter.
While we recommend you keep an eye on hygiene and keep it clean where you can, the nozzle is rustproof, made with ABS plastic and equipped with 90 anti-clogging silicone jets. This helps you feel the full force of your new rain shower with minimum effort maintenance. Each SparkPod Rain showerhead comes with a 30-day moneyback guarantee and a year free replacement warranty. For those who are looking to reduce their carbon footprint, the maximum outflow is 2.5 gallons per minute (GPM), which helps you save on your water bill while also enjoying a longer hot shower. You may also like some of the best dual shower heads from our list, so be sure to check them out.
Key Features:
High-power water pressure
Tool-free, 5 minute, effortless installation
Water-saving technology that limits water outflow to 2.5 gallons per minute
Self-cleansing silicone nozzles
30-day money-back guarantee and 1-year replacement warranty
Specification:
Brand

SparkPod

Model

SH-3270

Weight

8.6 Ounces
Easy to clean
Reduces carbon footprint
Helps reduce water bill
Comes with Teflon tape
Looks nice in the bathroom
Might require some elbow grease to set up
A lot of tape might be needed in set-up
Takes a bit of getting used to
Installation not recommended for DIY beginners
SR SUN RISE SRSH-F5043 Rain Shower Head Combo
Sunrise's Stainless-Steel Rain Showerhead comes with a ten-layer chrome-plated finish, giving your shower a sleek and elegant look. The entire thing can be concealed with installation. This includes the brass shower bracket and the solid brass pressure balancing mixer. Sunrise has ensured that this rain showerhead can live for as long as possible. With the materials mentioned above, having gone into its making, it is resistant to corrosion and highly durable. Every shower will offer a consistent, powerful rainfall, even with low water pressure! The pressure balance valve monitors the pressure balance, preventing that awful moment where you're just trying to get the temperature right, and you accidentally scald (or even freeze) yourself!! If you have kids, be sure to check out some of these adorable kids shower heads from our list and pick your favorite.
Key Features:
10 inch, 304 stainless steel shower head
15.7-inch handheld shower arm
High water pressure
Pressure-balancing water mixing valve to avoid sudden water temperature shifts
Lifetime warranty, offer a replacement within 5 years
Specification:
Brand

SR SUN RISE

Model

SRSH-F5043

Weight

11.51 Pounds
Long-lasting
Good quality materials
Resistant to corrosion
Easy to use
Installation is straightforward
The low water pressure might be an issue in the long run
Can look too big in smaller bathrooms
Leaks when turned off
Valve will need replacing after a year
The wand might be too high
MeSun's 12-Inch Stainless Steel Rain Shower Head
We are confident that you will be impressed with MeSun's 12-Inch Stainless Steel Rainfall Showerhead. The handle is made from durable brass, so there is no need to concern yourself with breakage or leaking. Offering up a square shape – slightly different to some of the other brands featured on our list – MeSun will awaken and revitalize your shower experience. The sleek design classes up the bathroom and gives you full water coverage while showering. It takes seconds to install, although if you aren't very handy, it may take a few minutes to get right. Ultra-thin and air-in technology has been combined to provide strong, high pressure, optimized for any local water pressure, like a dynamic massage for your skin. Low water pressure will never be a concern with heavy, powerful rainfalls. It's so powerful, it will feel like a waterfall. You may also like some of the best handheld shower heads from our list, so be sure to check them out.
Key Features:
High water pressure
12-inch square Rain Shower Head and 11-inch handheld Shower Head aArm
Complete waterfall sensation
Easy to install
100% quality stainless steel and PVD multilayer plated
Specification:
Brand

MeSun

Model

8541794136

Weight

4.1 Pounds
Great concept
Sleek design
Timeless design, classes up the bathroom
Feels like a waterfall
Feels like a massage
Does not look like the photo
Poorly designed
The neck is too skinny for the head
Concept is good; execution is not as strong as it could be
Very leaky 
AquaDance Premium High Pressure 3-Way Rain Shower Head
This next rainfall showerhead has been vigorously tested by a professional team of experts to meet the highest possible standards for quality and performance! Coming in with six settings, this 7-Inch Rainfall Showerhead has a wide face for drenching coverage. The jets are super easy to clean and will prevent limescale build-up (although we do recommend having a look every now and again to keep a check on it).
The handle is angle-adjustable, making every shower easier and more fitting to you. A detachable option, it can be used as a handheld shower for when you need to get a bit closer to some areas. Furthermore, choose from one of the six settings: pulse, power, mist, massage, rain mist, or water-saving mode. Simply flick the switch to direct the water flow between two showerheads. What's more, the hose is reinforced to prevent leakage and grant long life to this showerhead. There's no need to call a plumber as it installs in minutes with four hand-tighten connections and fits with any standard shower arm. For the fans of smart home technology, we have prepared our selection of the best smart shower heads, so check them out.
Key Features:
High-pressure Rain Shower Head and Handheld Shower Arm
3-way Rainfall Combo: use on head, the other or both combined
Auto-cleaning jet-nozzles
Six settings for a unique shower experience each time
3 color options
Specification:
Brand

AquaDance

Weight

2.3 Pounds
Cleaning is easy
All parts included
Directions are easy to follow
Product has been tested
Multiple settings
Some settings might not work as advertised
Cleaning can be a chore if you're short
Detachability is tricky
Will leak if not turned all the way off
Showerhead might fall
NearMoon Rain Shower Head With Extension Arm
Coming in at number six, NearMoon's offering could not be easier to install. It takes less than ten minutes. Simply install the 15-inch Teflon shower arm and affix the rainwater showerhead. If you aren't that confident. Feel free to consult a professional. The package comes with everything you need to get started. 144 nozzles are packed into the 12-inch showerhead, and when overhead, it is at max flow. A swivel ball connector helps you adjust to your desired height and preference.
A luxury, this NearMoon showerhead grants you a peaceful shower, massaging you with an exquisite downpour. Just like a spa. Simply stylish, the showerhead is made of top-quality stainless steel with a mirror-like chrome finish, and it not just fashionable but is rust-resistant and durable. A fancy shower for a fancy bathroom! An extension arm is included in the package. Adjust it to your heart's desire and have an awesome shower in the rain. At 15 inches, this avoids the problem of being too short and would be an excellent idea for those who are quite tall. Swap out the weak dripping of your regular shower routine and start your day with an invigorating shower experience. You may also be interested in some of the best bidets from our list. Check them out.
Key Features:
15-inch long shower arm
144 nozzles
Rust resistant
Swivel ball connector
Stainless steel
Specification:
Brand

NearMoon

Model

8541794140

Weight

3.8 Pounds
Nice and high
Great for tall people
Powerful
Rust resistant
Feels amazing
Not great for cleaning it you're short
Swivel ball connector is loose
Might leak
Mount might fall if not properly attached
Leaking will be an issue
Bright Showers Rain Shower Heads System
The second Bright Showers product, this 9-Inch Bright Showers Showerhead is adjustable and can be handheld. It has a three-spray setting. Use the showerhead and multifunction handheld together or separately for an at-home spa experience. Unlike some other products featured on this list, this takes about thirty minutes to install. Fret not, for it fits with your current indoor plumbing, and is drill-free. No fear! Your beautiful flower-print tiles are safe and will remain intact.
The showerhead is ABS plastic, the rail is solid brass, and the overall piece of kit is sturdy and built to last. Concerning the showerheads, they are high-pressured and come with removable flow restrictors; a check valve is preinstalled, and everything is made to avoid rust. It's easy to clean and maintain! A durable piece of showering kit, it comes with an anti-twist connection, so the showerhead stays perfectly in place. For outdoor comfort, check out our guide to the best shower tents and pick your favorite.
Key Features:
Three-spray setting
9-inch showerhead
High pressure
ABS plastic showerheads, brass rail
Adjustable
Specification:
Brand

BRIGHT SHOWERS

Weight

10.15 Pounds
Smaller, great for temperature control
Adjustable
Multiple settings
Will fit with current plumbing
Installation is a welcome challenge
Installation takes thirty minutes
Will leak
Rail is slippery
Settings might not work together
Check valve might malfunction
Grohe 26457000 Euphoria 260 Shower Head
Euphoria. Does exactly as the name describes. A versatile rainfall showerhead, this is a fantastic upgrade to any bathroom. Equipped with three innovative spray zones, this marvelous Grohe 26457000 Euphoria 260 Shower Head adds a sense of instant luxury. The Jet Spray feature is indescribably powerful and focused. Shampoo dissolves from your hair in moments. Feeling tense after a long day at work? Or just need to wind down after the gym? Well, look no further. An invigoration head or neck massage is only a shower away. Set up the SmartRain Spray for a wider, more energizing experience, or set it to Rain Spray for a full-nozzled rain. All options are very generous in their function. Simply use SmartControl to change the setting.
This rain shower has a slim profile and a timeless design, complementing a wide range of bathroom style. The DreamSpray ensures a flow of water from every nozzle is just perfect for whichever spray zone you select, for whatever shower you want, to suit whichever mood you want. It is scratch-resistant, the nozzles are designed to brush free of limescale, and the chrome finish helps it keep its sparkle for a long time to come. Better yet, it's easy to clean, and the built-in Water Guide prevents the surfaces and water from getting too hot, saving your skin from being scalded in both directions! A perfect shower for anything, and everything, from relaxation to invigoration.
Key Features:
Three spray zones to choose from
Easy to clean
Built-in water guide
DreamSpray feature
Perfect gift
Specification:
Brand

Grohe

Model

26457000

Weight

2.24 Pounds
Lives up to its name
Feels amazing
Amazing gift
Looks lovely
Three spray modes
Spray modes might not work together
Limescale will build-up
It will leak
Chrome finish will wear away
Surfaces will still get hot
A stunning display! Dream's AquaFan showerhead comes with a full LED display to make you feel like you are showering in a color-changing cosmos. A curved fan design, the experience is more intimate, just that much more focused on you. It also has a cute little LCD temperature display so you can keep an eye on how hot your shower is. Not to mention, this beautiful showerhead has 123 easy to clean, rub-free jets.
You can turn your ordinary bathroom into a spa just by adding this superb showerhead. It's powerful. Drench yourself in shoulder-to-shoulder rainfall. Adjust the angle to your liking. And install without the need for tools. Remove your old showerhead, apply plumber's tape as needed, and replace with this elegant 12-inch curved fan rainfall showerhead. No tools, no unnecessary parts, no professionals required. Perfect! You may also like some of the best shower squeegees, so be sure to check them out.
Key Features:
12-inch curved fan face
LCD temperature display
123 nozzles
Color-changing LED display
Angle is adjustable
Specification:
Brand

Dream Spa

Model

1489

Weight

1.3 Pounds
A lot of fun
Most hi-tech of the bunch
Easy to use
Easy to keep an eye on
No professionals needed for installation
LCD screen might not work
LED lights will need replacing eventually
The shape is slightly impractical
Fun over function
You might need a plumber if it leaks too much
Hansgrohe 27474001 Raindance Downpour AIR Showerhead
Capping off our list is the Hansgrohe Raindance. The large showerhead measures at precisely 9.375 inches, and comes with a fun RainAir spray mode, making your rainfall shower more of an experience than one can handle! It's like playing in misty rain. The overhead design is made to be durable, long-lasting, and exceptional in a competitive market.
Equipped with QuickClean anti-calcification technology, this showerhead makes cleaning easy and fun as limescale deposits can be scrubbed off from the flexible silicone nozzles. Even more, the airpower technology enriches the water, making for a softer rainfall. It's an extraordinary shower experience, indeed. The flow rate on the shower comes to 2.5 Gallons Per Minute, meaning you can save on your water bill!
Key Features:
9.375-inch head
Anti-calcification feature
2.5 GPM flow rate
Flexible nozzles
Overhead design
Specification:
Brand

Hansgrohe

Model

27474001

Weight

3 Pounds
Overhead design
Low flow rate
Quick to clean
Flexible nozzles
Easy to get used to
Installation is tricky
Cleaning is also tricky
Flow rate might vary
Water pressure will affect the flow rate
Looks bulky in smaller showers 
Rain Shower Head Buying Guide & FAQ
Features To Look For In Rain Shower Heads 
All rainfall showers have standard features, such as materials or pressure requirements, but some might have special features. There are models out there which have built-in sound systems, while others include a full LED display to make you feel like you are showering in the cosmos. The models we look at today will be on the more general side for those who like the no-frills approach to rainfall showering. However, we do encourage you to explore your options.
Dual System - 'Dual System' described the diverter valves which control water flow. There are two main types: two-way and three-way. A two-way valve lets you switch between two diverter valves, and a three-way diverter enables you to choose either one showerhead, or both at the same time.
Filtered Heads - Some showerheads come fitted with filters, or you can purchase one from another retailer. The purpose of a filter is to remove impurities from water, such as trace metals and compounds – like copper, chlorine, or copper – from the water. By removing these, it is less likely that they will be swallowed or absorbed through the skin during a shower. A filter fits over the head of a shower, or the head can be equipped with one.
GPM: 'Gallons Per Minute.' - This is also known as the 'flow rate.' It is the measurement of how many gallons of water flow from the showerhead per minute. A maximum of 2.5 GPM is the mandated flow rate for new showerheads. Simply put, this means that not more than 2.5 gallons of water should flow out each minute. Over time, it has decreased.
Pressure - This is affected by the distance of your water tank to your bathroom plumbing. Low or high water pressure will usually be dependent on this.
Size - The size of your showerhead will affect how much coverage you will get. Smaller sizes can cut losses to hot water while larger sizes offer more luxury.
Mount Type: Ceiling/Wall -  The mounting of a showerhead can depend on the layout of your plumbing but can be adjusted to your needs. Ceiling-mounted showerheads pour from the ceiling, while a wall-mounted showerhead will flow from a wall-mount. They can be adjustable or static.
Spray Type - This can be anything from a mist to a traditional shower.


Rain Shower Head FAQ
Q: How far above your head should a rain shower be?
A: For a true feeling of standing in the rain, a rain shower would be a great option. Place it at least 80 inches above your head to achieve the full effect.
Q: Do rain showerheads use more water?
A: It can depend. When shopping for a rainfall showerhead, keep an eye out for something known as 'GPM' or 'Gallons Per Minute.' This is a good indicator of how much water the showerhead will use. Older models without a restrictor will use more water, while newer models with a fitted restrictor will use about the same as a normal shower.
Q: How do you install a rain showerhead to an existing shower?
A: All shower heads come with a guide on how to do it, but there is a general rhythm. Simply remove your old showerhead and attach the rainfall shower as instructed. Have plenty of plumber's tape handy!
Q: How do you clean a rain showerhead?
A: Attach a plastic bag with distilled white vinegar around the showerhead, fasten with a rubber band, and leave for two to three hours. Remove, then wipe with a sturdy cloth. Some showerheads will not require scrubbing, and this is one of the chemical-free methods to achieve that.
Sign Up Now
GET THE VERY BEST OF GEARHUNGRY STRAIGHT TO YOUR INBOX