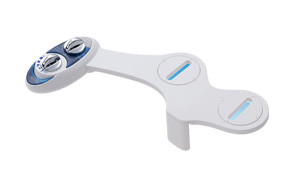 Luxe Bidet Neo 120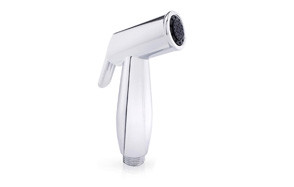 JP Bathroom Master's Handheld Bidet Sprayer Kit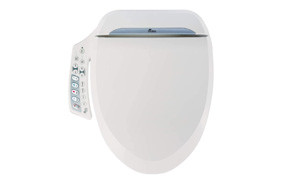 BioBidet BB-600 BB600 Advanced Bidet Toilet Seat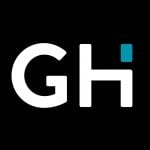 A bidet may not be something that every home has. They are often associated with European or Asian bathrooms. It's about time we brought the trend into your home.
Bidets are not just a luxury installation that only high-society can afford; they are a remarkably hygienic and effective addition to any bathroom. You don't need a standing reservation at the Ritz nor frequent the Four Seasons to justify owning one.
With a variety of styles – simple hoses or more advanced and customizable attachments – these bidets will provide any bathroom with a buttressing, luxurious, and hygienic feel. What's more, certain designs aren't just used for personal hygiene but are functional cleaning tools for other plumbed appliances like the bath or toilet bowl.
They are welcoming, safe for kids and the elderly, and something that you'll wonder how you ever lived without once you install one in your home. All you need to do is embrace them and discover the plethora of benefits.
The Best Bidet
Bidet Buying Guide & FAQ
Features to Look for in Bidets
Shape – It's essential to consider the shape of the bidet; selecting the wrong option might mean it will not fit with your current toilet. This choice is especially important when purchasing a toilet seat bidet, but it could also impact the success of the hose or attachments. The shape can also affect the direction of the water stream, which might end up getting you wet in the wrong places, which may not be ideal.
Features – The more features, the more and satisfaction you should get from your bidet, right? Maybe. But perhaps you may want a simple, minimalist unit that does the job without the nonessential bells and whistles. Basic models are especially user-friendly for kids and the elderly.
Those seeking more advanced features, like adjustable water pressure and temperature, self-cleaning, and a directable nozzle, will gravitate toward more state-of-the-art, opulent bidets.
Ease of Use – While not a particularly challenging item to use, you should still consider the ease of use when choosing a bidet. If you're not too techy, a non-electronic option may suit you. Manual bidets are straightforward to use, especially if you select the handheld trigger options.
Remote Control vs. Panel – When selecting a bidet, you may have to choose between one with a remote control or one with a panel. Remote controls are, of course, separate items that you can stow away, whereas panels are integrated controls that protrude from the side of the toilet seat. While the integrated panel is one less thing to lose, the buttons are often relatively small, which may not be ideal for every user.
Maintenance – If you want to ensure your bidet continues to work at its best, maintenance is essential. Your bidet should be easy to care for, so it doesn't feel like a hassle to keep it clean. Some bidets include self-cleaning functionality that will minimize maintenance, but it's still worth keeping an eye on your bidet regardless of these features to guarantee continued performance.
Types of Bidets
Bidet Seats - Bidets toilet seats are the most recent incarnation of bidets, and they share many similarities with the Japanese versions you may have seen on TV. These seats will replace your regular toilet seat and come with a tube and T-valve that connects to the main water line. The nozzle is underneath the seat. If your bidet is advanced enough, it can change positions to suit different users. It will also retract when not in use, and some options even boast warm water functions.
Shower Bidets - A shower bidet is also known as a hose or handheld option. They are common in Thailand and Cambodia, as well as India and other Asian countries. These operate through a hand-powered trigger where you can select the water pressure, and aside from cleaning yourself, you can also use it to wash away matter around the toilet bowl, as well as rinse out the toilet after cleaning it. This feature makes them arguably the most versatile option available.
Travel Bidets - If you travel frequently, a portable bidet is an excellent choice for you. They boast a simple design with an angled nozzle and come in both manual and electronic styles. While convenient, you cannot connect them to the main water supply, so you'll need a faucet nearby to refill yours whenever you need to use it.
Bidet FAQ
Q: What is a bidet?
A: Traditionally, a bidet is a bowl with a nozzle (or spout) attached to it used to wash your privates. You will typically see them in hotel rooms, primarily in European nations, but they are also popular in Asian countries, including Thailand and Cambodia.
However, there are modern variations of bidets, and while some share similarities with the traditional models, others do not. When searching for the right bidet for your needs, you will see a variation between bidets that attach to the toilet bowl or trigger-operated hoses that sit next to the toilet and are operated by hand.
With the bidet, you can wash away matter around the toilet bowl, relieve irritation, and also clean reusable diapers or bathe your dog.
Q: Are bidets sanitary?
A: Yes, toilets with bidets are considered more hygienic than those without them. They are more sanitary for several reasons. For one, people who use bidets will not need to put their hands anywhere unsanitary after going to the bathroom (although it's still important to wash your hands). Instead, the water will wash matter away. Furthermore, as you can use a bidet to remove anything leftover on the bowl to help keep it clean.
Bidets are also sanitary and useful for preventing discomfort from hemorrhoids as well as feminine hygiene.
Q: How do you install a bidet?
A: With such a range of bidet styles, there is no 'right way' to install a bidet in your bathroom. However, many of them still follow a similar installation process.
You'll need a wrench and a screwdriver, as well as some towels to put on the floor to prevent clean water leaking into the tiles. Make sure to turn your water off as well. Otherwise, you'll have quite the mess on your hands.
As all bidets come with a T-valve, you'll need to connect that to your main water supply. This valve splits the water feed so that some water continues to go to your tank and feeds into the bidet pipe.
Depending on the type of bidet you select, whether it's a hose, a modified toilet seat, or a portable travel bidet, you can then install the rest of the bidet as you need. Toilet seat bidet will require you to remove your existing seat and replace it with the bidet attachments, whereas travel options will only include a nozzle that you fit under your current toilet seat.
Hose bidets (also known as shower bidets), will come with a hook that you can attach to the water tank where you can hang your new bidet.
Q: How do you maintain a bidet?
A: It is relatively straightforward to maintain a bidet, especially if you splash the cash and invest in a self-cleaning option. However, if not, you will need to wipe the unit down once a week to prevent the buildup of anything that could block it. Use water and mild detergent or vinegar and then rinse it with hot water and wipe down.
This maintenance will help keep the bidet working correctly, but you should also follow general toilet cleaning practices to ensure it has consistent performance and satisfaction.
For the nozzle, use an old (and we can't stress this enough) toothbrush along with a splash of vinegar to wipe away any grime. When you are satisfied with its cleanliness, simpy hit flush.
Sources:
Bidet – Wikipedia
How to Clean a Bidet: 10 Steps – WikiHow