Best Shower Head Holders In 2021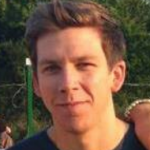 This product guide was written by Jordan Carter
Support us! GearHungry may earn a small commission from affiliate links in this article.
Learn more
Showerhead holders might not be the most interesting product we've ever reviewed, but it's still important that you have all the information before you buy it! This comprehensive Buyer's Guide features nine of the best shower head holders on the market, as well as some FAQs and additional information. Here are the best shower head holders on the market.
The Best Shower Head Holder
Shower Head Holder FAQ
Q: How do I install a shower head holder?
A: The answer to this question varies depending on what type of shower head holder you have opted for.
For suctions cups:
Make sure the surface is smooth and non-porous (which means it doesn't let liquid into it).
Clean the surface with isopropyl alcohol.
Wait until the surface is completely dry.
Push the shower head holder onto the surface.
Press out any remaining air.
Close the suction cup.
For other shower head holders:
Unscrew the showerhead.
Attach the showerhead holder to the shower pipe.
Attach the showerhead onto the shower head holder.
All shower head holders should come with installation instructions, so it's worth referring to these for a more detailed explanation.

Q: Are all shower head holder fittings the same?
A: No, there are various types of shower head holders. The most common types of handheld shower holder, suction cup holders, and shower head extensions.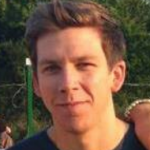 Jordan Carter is Gear Hungry's resident Editor-in-Chief with a genuine love and passion for all things tech. Jordan works diligently to ensure only the best products ever make it onto the platform and are showcased in Gear Hungry's carefully curated, tested and expertly researched, informative buying guides.