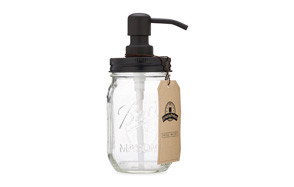 Jarmazing Products Mason Jar Soap Dispenser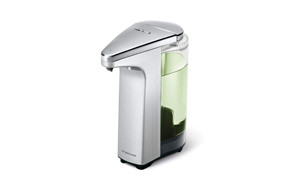 simplehuman Compact 8oz Soap Dispenser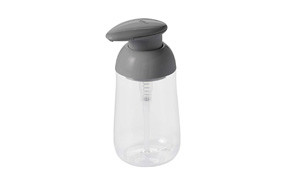 OXO Good Grips Soap Dispenser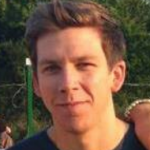 No kitchen or bathroom would be complete without the best soap dispenser to add the finishing touches to your modern decor. Many people believe that is' just a soap dispenser, though, and that it doesn't really matter which one you welcome into your home. But if you want a home that looks stylish, new, and sophisticated, it's the little things – like soap dispensers, slow cookers, and shower heads – which help to transform your home into something cool.
But aside from aesthetics and decor why are soap dispensers so important to have around the house? Well, hygiene for one, either after using the bathroom, preparing food or when washing the dishes following a mammoth, gluttonous meal. They are easy, convenient, and don't take up so much space they will get in the way. In fact, depending on the space, you can buy compact options to stand next to the sink, or mount on the wall. They're ideal for the home or for the business and will prevent the spread of germs and bacteria, all without the slippery, crumbling problems of standard soap bars.
The Best Soap Dispenser
Soap Dispenser Buying Guide
How We Chose Our Selection Of Soap Dispenser
When going through the options on our quest to discover the best soap dispenser, we took a long hard look at 3 key factors which help determine what makes a great value, high-quality product. These factors were the reviews, the price, and the quality, all of which is something you should consider before making a purchase.

Reviews - The reviews for a hand soap dispenser help give us an excellent idea of what we will expect from the unit which we don't always discover from product descriptions. Through these reviews, we learn how much soap is dispensed, how reliable the model is, and whether it can handle a variety of soap brands as claimed.
Reading this from customers who have used the soap dispenser allows us to understand what the consumer (you) needs to look for, which helps us decide on which products are the most appropriate.
Price - We're sure many people may balk at spending too much money on a soap dispenser, but we also know their minds may change once they recognize how useful these soap dispensers can be. Because of this, we looked for a range price that can appeal to everyone, from those who need the fanciest, smartest dispensers around, to those who just need a replacement for their dispenser that broke after 10 years.
Quality - Again, quality is not always something you consider when buying a soap dispenser, how high quality can they be, after all? But a reliable, high performing product not only justifies the cost, but it also gives you confidence in buying the product again.
A soap dispenser which operates at a high level, has a long battery life, and is easy to use is more likely to keep you coming back to the brand than one which breaks after a week, so while you may not always believe it, quality is essential.

Features To Look For In Soap Dispenser
Whether you're considering a foaming soap dispenser or a simple drip soap dispenser, you should first think about these 3 features that may make you think again. Much like the reviews, price, and quality, these features can be the difference between the best option for you and an option which is okay but may miss some important aspects.
Capacity - A large capacity means you won't need to refill it as often, which is useful if you (or someone else) is prone to using too much soap every time they wash their hands. If you have a large household, it's ideal to find a soap dispenser with at least a week's capacity.
Batteries - Everyone has standard AA or AAA batteries lying around the house, and they are so common that it's easy to get more if it runs out. Battery-powered soap dispensers are typically reliable and will last at least a year in a house, but for businesses and in high-traffic areas, they may require replacing more frequently.
Sensor - It can frustrate if a sensor isn't as intuitive as you'd expect, as there is no other way to get the soap short of sticking your germ-filled hand into the chamber. An unreliable sensor means you may as well have gotten a manual, and that's not very 21st century, is it?

Types Of Soap Dispensers
Manual - While manual soap dispensers are not as high tech or hygienic than their automatic counterparts, they are at least more reliable, with no chance of the circuits and electronics failing. However, they do not have as high of capacity, and may not accept all types of soap or liquids.
Automatic - A sensor soap dispenser is more hygienic than a push top one, but you risk damaging the circuits if it gets wet, even though most are designed with waterproof casings. They also require batteries, which you need not worry about with a manual dispenser, but they can be more convenient as you can set the desired amount of soap dispensed.
Sources:
5 Tips for Choosing a Sink Soap Dispenser - DoItYourself
Battery Replacement in Touch-Free Soap Dispensers - Clean Link
Fact vs Fiction: Debunking Dispenser Myths - Deb Blog