Best Soap Dispensers In 2022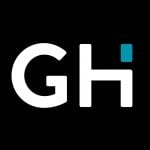 This product guide was written by GearHungry Staff
Last Updated
March 9, 2019
GearHungry Staff
GearHungry Staff posts are a compilation of work by various members of our editorial team. We update old articles regularly to provide you the most current information. You can learn more about our staff
here
.
GearHungry may earn a small commission from affiliate links in this article.
Learn more
No kitchen or bathroom would be complete without the best soap dispenser to add the finishing touches to your modern decor. Many people believe that is' just a soap dispenser, though, and that it doesn't really matter which one you welcome into your home. But if you want a home that looks stylish, new, and sophisticated, it's the little things – like soap dispensers, slow cookers, and shower heads – which help to transform your home into something cool.
But aside from aesthetics and decor why are soap dispensers so important to have around the house? Well, hygiene for one, either after using the bathroom, preparing food or when washing the dishes following a mammoth, gluttonous meal. They are easy, convenient, and don't take up so much space they will get in the way. In fact, depending on the space, you can buy compact options to stand next to the sink, or mount on the wall. They're ideal for the home or for the business and will prevent the spread of germs and bacteria, all without the slippery, crumbling problems of standard soap bars.
The Best Soap Dispenser
Jarmazing Products Mason Jar Soap Dispenser
If you're looking for a soap dispenser that adds to the aesthetic of your bathroom or kitchen, you've got to consider the Jarmazing Products Mason Jar Soap Dispenser. Made from a 16-ounce Ball Mason jar (the preservative jar that has been used for over 130 years), it looks just as good in a farmhouse as it would in a modern apartment. The lid is made from durable 304 stainless steel and is coated black, which means it will last a long time. It has a leak-proof, FDA-approved silicone gasket and has a smooth dispensing action that makes it easy to get the right amount every time. Whether you use it for dishwashing liquid or hand soap, this product is bound to add to your interior design.
Key Features:
Genuine Ball Mason jar 
304 stainless steel lid 
16-ounce 
Leak-proof silicone gasket 
FDA-approved 
Specification:
Brand

Jarmazing

Model

Mj-soap-blk-16

Weight

12.8 ounces
OXO Easy Press Soap Dispenser
An excellent little addition to your home, the OXO Easy Press Soap Dispenser is great for those who aren't interested in using batteries and prefer the simplicity of hand-operated options. It's easy to use, with a simple one- or two-handed operation, and prevents potential blockage and circuit damage you'd find with automatic options.
The 15-ounce capacity is large enough to save you refilling it twice a week while the large opening makes it easy to refill. To keep track of this, the clear window design helps you know when to refill without struggling to dispense the soap if the level runs too low.
The spout is designed so it can easily squirt out hand soap, dish soap, or lotion, making it a versatile option for any room in the house. It avoids blockage when the liquid is too thick and it can easily deliver the right amount of soap without requiring multiple presses or risk giving you too much that it feels like it wastes the soap.
The construction also makes it easy to dispense onto your hands or a sponge which is ideal for working in the kitchen and washing dishes. To ensure stability, the base of the bottle is fitted with a non-slip foot to prevent it toppling over if knocked or if you press the spout too hard. While it may not be as high-tech as battery-powered options, it doesn't need to be, and the plastic casing is durable enough to ensure longevity. Our handy guide to the best shaving soaps features more great products like this.
Key Features:
15-ounce capacity
Made from stainless steel
Plastic lid
Non-skid footpad
Unique spout design
Specification:
Brand

OXO

Model

13144000

Weight

8 ounces
simplehuman Precision Lever Soap Dispenser
Simplehuman is well-known for making high-quality and user-friendly household items, so we knew we had to check out their range of soap dispensers. The Simplehuman Precision Lever Square Push Soap Pump is a super popular product for two reasons. The first is that it has a great aesthetic. From the chrome finish on the top to the transparent plastic base, it has a compact and modern design that will look fantastic in your bathroom or kitchen. The second reason is the quality of the materials and construction. It has that unmistakable feeling of quality when you press the dispenser down, which suggests that it will last for decades without breaking. 
One thing that we really like about this soap dispenser is how easy it is to fill. It has a wide refill opening, which makes it quick and easy to refill without spilling any soap. It's also one of the bigger soap dispensers on this list, which means you'll spend less time filling it. 
Key Features:
34 fluid ounces 
Dimensions – 3.1″ x 4.1″ x 7″
Wide refill opening 
Comes with a five-year warranty 
Specification:
Brand

Simplehuman

Model

BT1076

Weight

9 ounces
Umbra Touch Liquid Soap Pump Dispenser
The Umbra Touch Liquid Soap Pump Dispenser is one of the best-looking soap dispensers on the market. It follows the traditions of minimalist design and is sure to improve the aesthetics of your bathroom or kitchen. We also love the fact that they've made the bottom of the dispenser see-through, so you can see how much soap is left. Like all good soap dispensers, it's super easy to fill. You just have to twist off the top of the container and pour the soap into the wide opening. It's fast to fill and almost impossible to spill (which can be a real problem with soap dispensers). Plus, if you like the design of this soap dispenser, you can buy a whole range of bathroom gadgets in the same style. The only slight downside to this soap dispenser is the size – it only fits eight ounces of soap, so you'll have to fill it up every couple of weeks. 
Key Features:
Eight ounces 
Dimensions – 3.85" x 2.95" x 5.31"
Easy-to-fill container 
See-through bottom 
Available in five colors 
30-day money-back guarantee
Specification:
Brand

Umbra

Model

023273-1193

Weight

5.6 ounces
simplehuman 9 oz. Sensor Soap Pump
The Simplehuman 9 Ounce Brushed Stainless Steel Rechargeable Sensor Soap Pump is definitely as functional as it is stylish. It also perfect for use in your kitchen, sink, or bathroom and comes in its plush elegant design and silver color to eradicate germs, smudges, clogs or fingerprints; even after intensive use in highly polluted environments. What's more, it employs a unique soap volume control system that ensures that only the right amount of liquid is released with every use. No doubt, precision, and consistency of dispensing is the hallmark of this product; so if a greater volume of soap is required, you simply need to move your hand a little bit farther down the discharge point where the sensor is located.
What's more, a recharging plug is located at the back of the sensor dispenser that will offer up to three months of uninterrupted power per full charge of the battery. And with the funnel refill, you are guaranteed an easy and hassle-free operation devoid of drips. However, to achieve an optimal sensor pump performance without drips, it is recommended to use Simplehuman soap refills which are specially formulated for that purpose. All in all, the OXO liquid soap dispenser is built with features that will last as long as your home does. In view of its long-standing dependability and quality performance, it comes with a two-year manufacturer warranty.
Key Features:
Durable construction
Recharge offers three months of uninterrupted power
Functional and stylish design
Funnel opening for a hassle-free refill
Specification:
Brand

simplehuman

Model

ST1043

Weight

12.8 ounces
OXO Good Grips Soap Dispenser
Another hand-operated option is our choice for the best value pick in our selection. The OXO Good Grips Soap Dispenser is perfect for smaller sinks in your bathroom or kitchen and is also ideal for placing around the house to sanitize your hands without waiting for the room to be free.
This straightforward and hassle-free product boasts a simple and modest design, but it's also highly effective, with none of the maintenance that's required for automatic, mechanical options. The large button makes it easy to dispense soap, and the pressure delivers a substantial about of soap with each press. Its 12-ounce capacity is enough for regular use without too many refills, but when that time comes, the wide opening makes even this simple and easy.
The optimized design means it doesn't matter what kind of soap or lotion you put in as the spout can easily cope with a variety of different brands and consistencies without the risk of blockage. The spout mechanism is durable and reliable, arguably more so than an electronic option when you factor in the price. The plastic construction is also robust and able to withstand potential drops and knocks from the sink and onto the floor, which you can't always be certain of with glass.
You can't put it in the dishwasher, but as long as you keep on top of cleaning it, this is unlikely to be an issue and you can expect high-quality performance at an excellent budget price, and you can't ask for much better than that, regardless of what you purchase.
Key Features:
Simple, modest design is perfect for any bathroom or kitchen
Wide opening for easy refilling without spillage
Large button ensures easy soap or lotion dispensing
Versatile and optimized design for a variety of soap and lotion brands
12 ounce capacity means less time between refills
Specification:
Brand

OXO

Model

13145900

Weight

3.84 ounces
If you live in a household where different people like different soaps, and mixing them is not the compromise they agreed on, then the Casabella Sink Sider Duo is the perfect option. With a capacity of 1.4 and 11 fluid ounces, there's ample space for your favorite lotions and potions, and even though it isn't automatic, the liquid is still easy to pump, with simple one-handed pressing that doesn't require too much pressure to dispense your soap.
Its compact design and construction ensure it fits comfortably beside your sink, and the dual chambers mean you can fill one with dish soap and one with hand soap for easy, hassle-free hygiene when doing the dishes. For convenience, you'll also get built-in compartments to store sponges and brushes and ensure fast access when in a hurry.
The pull tab and removable base make it simple and straightforward to clean, but the compartment doesn't drain water when the provided sponge is stored there. Because of this, it's smart to keep up to date with cleaning and maintenance to prevent a buildup of gross, slimy water. It can also be a little challenging to open, but once it is, the space is wide enough to pour soap in with no risk of spillage.
It's great for fussy kids, it's great for those with sensitive skin, and it's an awesome way to minimize clutter in the bathroom or kitchen and to have soap and lotion in the same place for easy cleaning and easy skin hydration.
Key Features:
Easy to refill with one-handed operation
Holds both 14.5 fluid ounces and 11 fluid ounces
Equally effective with both dish soap and hand soap for versatile applications
Pull tab and easily removable base ensures easy cleaning
Built in compartments provides easy storage for sponges or brushes
Specification:
Brand

Casabella

Model

50031

Weight

14.4 ounces
Soap Dispenser Buying Guide
How We Chose Our Selection Of Soap Dispenser
When going through the options on our quest to discover the best soap dispenser, we took a long hard look at 3 key factors which help determine what makes a great value, high-quality product. These factors were the reviews, the price, and the quality, all of which is something you should consider before making a purchase.
Reviews - The reviews for a hand soap dispenser help give us an excellent idea of what we will expect from the unit which we don't always discover from product descriptions. Through these reviews, we learn how much soap is dispensed, how reliable the model is, and whether it can handle a variety of soap brands as claimed.
Reading this from customers who have used the soap dispenser allows us to understand what the consumer (you) needs to look for, which helps us decide on which products are the most appropriate.
Price - We're sure many people may balk at spending too much money on a soap dispenser, but we also know their minds may change once they recognize how useful these soap dispensers can be. Because of this, we looked for a range price that can appeal to everyone, from those who need the fanciest, smartest dispensers around, to those who just need a replacement for their dispenser that broke after 10 years.
Quality - Again, quality is not always something you consider when buying a soap dispenser, how high quality can they be, after all? But a reliable, high performing product not only justifies the cost, but it also gives you confidence in buying the product again.
A soap dispenser which operates at a high level, has a long battery life, and is easy to use is more likely to keep you coming back to the brand than one which breaks after a week, so while you may not always believe it, quality is essential.
Features To Look For In Soap Dispenser
Whether you're considering a foaming soap dispenser or a simple drip soap dispenser, you should first think about these 3 features that may make you think again. Much like the reviews, price, and quality, these features can be the difference between the best option for you and an option which is okay but may miss some important aspects.
Capacity - A large capacity means you won't need to refill it as often, which is useful if you (or someone else) is prone to using too much soap every time they wash their hands. If you have a large household, it's ideal to find a soap dispenser with at least a week's capacity.
Batteries - Everyone has standard AA or AAA batteries lying around the house, and they are so common that it's easy to get more if it runs out. Battery-powered soap dispensers are typically reliable and will last at least a year in a house, but for businesses and in high-traffic areas, they may require replacing more frequently.
Sensor - It can frustrate if a sensor isn't as intuitive as you'd expect, as there is no other way to get the soap short of sticking your germ-filled hand into the chamber. An unreliable sensor means you may as well have gotten a manual, and that's not very 21st century, is it?
Types Of Soap Dispensers
Manual - While manual soap dispensers are not as high tech or hygienic than their automatic counterparts, they are at least more reliable, with no chance of the circuits and electronics failing. However, they do not have as high of capacity, and may not accept all types of soap or liquids.
Automatic - A sensor soap dispenser is more hygienic than a push top one, but you risk damaging the circuits if it gets wet, even though most are designed with waterproof casings. They also require batteries, which you need not worry about with a manual dispenser, but they can be more convenient as you can set the desired amount of soap dispensed.
Sources:
5 Tips for Choosing a Sink Soap Dispenser - DoItYourself
Battery Replacement in Touch-Free Soap Dispensers - Clean Link
Sign Up Now
GET THE VERY BEST OF GEARHUNGRY STRAIGHT TO YOUR INBOX