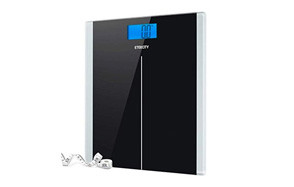 Etekcity Digital Body Weight Bathroom Scale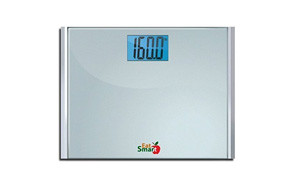 EatSmart Precision Plus Digital Bathroom Scale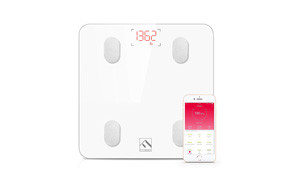 FITINDEX Smart Wireless Digital Bathroom Scale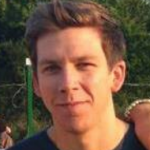 Bathroom scales are an essential component of any household, and with the growth in interest regarding our fitness in recent years, they've become much more than doom and anxiety-inspiring ornament sitting collecting dust in the corner. Now, the best bathroom scales are crucial for tracking your weight. While also boasting features to help you stay on top of your fitness progress.
The top-rated scales deliver on a variety of fronts and are more than simple scales with a needle that (you think) never seemed quite accurate. They're more than digital numbers on a bright (often too bright) LCD screen. You can connect them to your favorite fitness apps on your smartphone, you can get your weight readout as soon as you step on the scale, and you can even keep up to date on your most recent weight since the last time you stepped on the scale.
Fitness and goods health are about more than having the best running shoes, the right gear. You also need something to keep pushing you even if you think you're not making any progress and have plateaued. A bathroom scale is a perfect way to keep pushing yourself even if you don't always feel like it, and while it's not too much fun at first, the results will transform that attitude quicker than you think.
The Best Bathroom Scale
Bathroom Scale Buying Guide
There are quite a few factors that make good bathroom scales, so before you make your final decision make sure you check out the most important features to consider so you make the right decision for you.
Price - Budget is important no matter what you're purchasing, and if you're looking to buy weighing scales, consider the variety and range of prices and what you'll get for your money. While the more affluent have a plethora of options to choose from, you've got to consider whether it's worth it.
Just because a certain scale is more expensive doesn't mean it comes with all the features of cheaper products plus even more. Sometimes, this isn't the case at all, and you're paying more for brand and style than you are functionality.
Functionality is the point of a bathroom scale, though, so it doesn't matter how much you pay for it if it doesn't perform, if it's not accurate, then what's the point in having it?
Design - You may think it's just a bathroom scale, but there may be a subconscious feeling of not wanting to use if it doesn't look good. You may end up putting it out of the way, somewhere it will collect dust and be forgotten, and if this happens, then why did you waste the money on it?
A stylish (or at least good looking) scale will not just suit the design of your home, it will also encourage you to keep it out in the open, which means you'll get more use out of it, and be able to track your progress better.
While many scales look very similar - flat, monochrome, sleek, thin, etc. - there are other styles and designs that may suit your house decor better.
Accuracy - What's the point in having a set of scales if they aren't accurate? Well, you'd think it would make your scale redundant, but while you won't be able to test its accuracy before you buy one of the best bathroom scales, this may not be an issue, especially if you're focusing solely on weight loss.
Even if it doesn't give you your exact weight, you can still work out the difference between weights next time you use it, and it's likely to only be a few pounds off every time. Of course, in a perfect world, you'd prefer the scale to be accurate, so this tradeoff is not always worth it.
If you're looking for definite numbers every time, you may be better off changing your scale and looking elsewhere.

Read Out - Digital readouts are easier to read than traditional analog readouts, and those with a fitted backlight are even better as it makes it simple to check your weight in low light environments. However, there are options for you to buy scales with both readout styles if you enjoy sticking to the traditional systems while also wanting some of that sweet modern tech.
For those with poor eyesight, think about the size of the screen, as while digital is easier to read, it isn't much good if the screen is too small to check the numbers correctly.
You should also consider the weight units. Some scales will only provide pounds or kilograms, but others will provide both. Your choice depends on which system you're most comfortable using.
Weight Tracking - While all scales could be considered weight tracking scales, there are options which record your weight and display it with each new step on. This is good (or bad) for keeping up with your progress and allows you to measure how well (or not so well) you are doing.
Weight tracking is useful, but if you share a house with others, especially those of similar weight, it may not recognize you as your previous weight and may give you another readout, which kind of ruins the whole point.
Activity Tracker - Any modern fitness buff uses a fitness app on their smartphone to keep up to date with their progress, and if you want to streamline your tracking, buying a bathroom scale with Bluetooth connectivity is ideal. This saves you time inputting your own data and will automatically sync your weight with each measurement.
Activity tracking scales can also provide information on a plethora of other metrics, too making them perfect for tracking all the key aspects of your fitness and allowing you to focus on different areas to achieve your goals and stay on track.
Body Fat Analysis - An app with a body fat scale uses BIA to measure the level of body fat and helps you adjust your routine or diet to meet your goals. It is particularly useful for anyone looking to boost their metabolism through increased muscle mass, and can also be useful for anyone - particularly larger users - to determine whether their BMI correctly classifies them as 'overweight'
Lean Muscle Mass - Sometimes combined with body fat analysis, lean muscle mass readings can help you track your progress during weight workouts when looking to improve your body shape other than just cutting weight.
Calories - If you're concerned about your daily calorie intake and are using this to drop weight, an activity tracker with your scale can advise you on the kind of calories to consume every day, which can help you when looking for the right foods to fuel your workout.
Water - Water weight is often the main cause that makes you think you're not making any progress because of how frequently it fluctuates. Most activity tracking connected scales can help you figure out your current water weight while also motivating you to keep it up when you realize it's not all bad.