Last updated:
27 Nov 2020
13 Best Space Heaters (Review) in 2021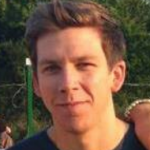 This product guide was written by Jordan Carter
Space heaters can take the chill off on those October evenings and are a great way to fill in the details of your heating scheme during the most brutal stretches of winter. After all, why crank the thermostat a few more degrees when all you really need is an electric heater to warm your toes a bit? Space heaters come in all shapes, sizes and prices these days and below we've got the 12 best.
The Best Space Heater
Best Space Heater Buyer's Guide
Safety Features - It is important to consider the safety features of any space heater before purchasing. Consider buying space heaters that have an automatic shut-off feature or temperature regulators to prevent overheating. Also, to confirm you are purchasing a safe product, look for UL, ETL, CSA or ULC labels. which indicate that the space heater has been reviewed and verified to meet safety standards.
Energy Efficiency - To avoid accruing high energy costs, it is prudent to choose a space heater which offers the right amount of energy for your environment.
Noise Level - If you wish for a bedroom space heater, opt for one that operates on a low noise level. Alternatively, you can consider a baseboard heater as they are very quiet and can be used in bedrooms and offices.
Heating Capacity - This is one of the most important features to consider before buying a space heater as it determines the amount of space it will cover. Normally, a space heater uses 10 watts of heating power to heat every square foot which means a 1,500-watt heater will heat a space of 150 square feet.
Types Of Space Heaters
Convection Space Heaters - This space heater works by heating up the air in the immediate surrounding and then blowing it into a room. This process is well aided with the use of electrically heated coils or ceramic elements which heats the air in and around the unit. This type of space heater can provide heat for long periods of time and is perfect for heating smaller areas. When a convection heater is turned off, the heat in the area takes some time before dissipating because the internal elements will still be hot.
Radiant Heaters - This type of space heater uses infrared technology to produce heat and is great for warming small spaces. It operates by transferring electricity through a quartz tube which transfers the heat directly to the surrounding environment. Radiant heaters generate heat quickly but once turned off, the heat dissipates at a faster rate.
Non-electric Space Heaters - Though most space heaters are powered by electricity, there are some which rely on other sources of power such as kerosene, propane, and oil. Non-electric space heaters require adequate ventilation to prevent the accumulation of carbon monoxide or fire outbreaks. Majority of non-electric space heaters are designed for outdoor use.

Space Heater FAQ
Q: What is a Space Heater?
A: A space heater is a device that is used to heat a single small area such as rooms and offices. Space heaters are powered by electricity or other sources of power, such as natural gas, fuel oil, propane, and even wood pellets. They are divided into three main categories which are convection heaters, infrared heaters, and heat pumps.
Q: What is the best type of Space Heater?
A: Though people purchase space heaters according to their needs, the best type would be a convection space heater. This is because of its effectiveness in quickly generating heat and making it last a while.
Q: Can you leave a space heater on all night?
A: Yes. A modern space heater can be very safe to leave on all night. But you have to be sure the unit is certified by accredited testing organizations and that it also offers an automatic shut-off, tip-over protection, and an adjustable thermostat.
Q: How long does it take for a space heater to heat up a room?
A: Most space heaters produce about 5,100 Btu per hour and it will take up to two hours to adequately heat up a room.
Q: Do space heaters give off monoxide?
Electrical space heaters do not pose any danger of carbon monoxide poisoning as they solely rely on electricity for their power. On the other hand, space heaters powered by burnable fuels such as kerosene produce carbon monoxide gas, which is why they are recommended for outdoor use where the fumes can dissipate in the outside air.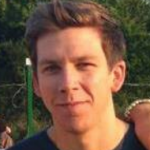 Jordan Carter is Gear Hungry's resident Editor-in-Chief with a genuine love and passion for all things tech. Jordan works diligently to ensure only the best products ever make it onto the platform and are showcased in Gear Hungry's carefully curated, tested and expertly researched, informative buying guides.
The best!
Gear, gadgets & stuff for men
Straight to your inbox