Best Space Heaters in 2022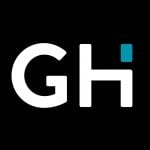 This product guide was written by GearHungry Staff
Last Updated
July 6, 2018
GearHungry Staff
GearHungry Staff posts are a compilation of work by various members of our editorial team. We update old articles regularly to provide you the most current information. You can learn more about our staff
here
.
GearHungry may earn a small commission from affiliate links in this article.
Learn more
Space heaters can take the chill off on those October evenings and are a great way to fill in the details of your heating scheme during the most brutal stretches of winter. After all, why crank the thermostat a few more degrees when all you really need is an electric heater to warm your toes a bit? Space heaters come in all shapes, sizes and prices these days and below we've got the 12 best.
The Best Space Heater
Honeywell UberHeat Ceramic Space Heater
The Honeywell HCE200W UberHeat Ceramic Heater is a handsome space heating unit that resembles an old-fashioned wind up alarm and radiates heat like nobody's business. The UberHeat Ceramic Room Heater comes with both tip over and overheat protection, a deceptively powerful fan that projects the heat effectively (for its size) and an adjustable thermostat. It's also affordable and well-built.
Key Features:
Adjustable thermostat
1500 watts of power
Automatic shut off if overheating or tipped
Specification:
Brand

Honeywell

Model

HCE200W

Weight

3.8 pounds
Thumbs up for the adjustable thermostat
Design adapts to various decors
Lightweight and powerful
Larger than you think it is
Lasko AW300 Air Logic Bladeless Heater
The Lasko Air Logic Bladeless Space Heater has been designed with modern technology to dissipate heat uniformly and quickly over wider spaces. A unique feature of this space heater is the inclusion of heat channels that provide continuous projection that is made possible with a combination of ceramic heat and ambient air. What's more, the heat distribution is even and its elevated design ensures widespread movement.
The Lasko Bladeless space heater is also backed by patented blower technology and widespread oscillation which means it can heat up a room or area of 400 square feet in two hours. It is great for use in the bedroom or children's room as it operates with a low noise output. Additional features include an automatic shut-off feature and a tip-over switch that work together to enhance safety. Overall, this space heater is safe for the home environment with an extremely cool surface and no visible element. The heat settings can also be toggled between high and low.
Key Features:
2-Heat settings with an automatic thermostat
Powerful ceramic heat with a low noise output
Patented blower technology
Specially designed heat channels
Specification:
Brand

Lasko

Model

AW300

Weight

9.4 pounds
Lasko 754200 Ceramic Space Heater
Space heaters with programmable thermostats have a leg up on those without them. The thermostat allows you to run the indoor heater in a more energy-efficient way. Not all space heaters have them but the Lasko 754200 does. It's just one of the many benefits of this ceramic heater which also include overheat protection and a full 3-year warranty.
Key Features:
1,500-watts
11 temperature settings
Three heating settings
Convenient carry handle
For rooms up to 300 sq. ft.
Specification:
Brand

Lasko

Model

754200

Weight

3.5 pounds
A surprising amount of heat for such a small unit.
Well-built and affordable.
3 year limited warranty.
No tip over auto-shutdown.
Vornado Personal Space Heater
Some thought was obviously given to the design of the Vornado Personal Space Heater. It's a good looking unit with a nice wide stance that we wish more space heaters would adopt. It's energy aware in that power usage is capped at 750 watts and it has fan blades that really move some air. There's the usual suspects when it comes to safety in the auto overheat shut-off and tip over protection and the unit is covered by a limited 3 year warranty.
You may also be interested in these reliable electric garage heaters from our list. Check them out.
Key Features:
Vortex technology for even distribution of heat
Fan only mode
Quiet operation
3-year limited warranty
Specification:
Brand

Vornado

Model

EH1-0105-06

Weight

1.9 pounds
Maybe the most stable electric heater you can buy
Effective heat distribution
One of the quieter space heaters
Housing material not the best
The Dr Infrared Heater uses infrared technology to heat up the objects in a room which, in theory, will then retain and radiate heat. This way the heat doesn't just emerging from the room heater and head exit the window. Whether is actually winds up delivering 60% more heat like it claims is debatable. But there's no doubt the system is more effective than your average electric heater. Be sure to also check out our list of the best outdoor heater for more great items like this.
Key Features:
High-efficiency blower projects heat
Automatic overheat shut-off
Tip over protection
Specification:
Brand

Dr Infrared Heater

Model

DR968

Weight

23.5 pounds
Uses less energy than conventional heaters
Extremely quiet space heater
Doesn't dry out the room
Lasko MyHeat Personal Ceramic Heater
The Lasko MyHeat Personal Ceramic Heater is one of a new generation of ceramic space heaters that are more energy-efficient and because they tend to be cool to the touch, safer than their predecessors. The MyHeat has a discrete design that enables it to blend into the background while it doles out the heat. And it's nice and quiet as well. Also comes with a limited 3-year warranty.
For more amazing products that will help you keep your home warm, check out our selection of the best door draft stoppers.
Key Features:
Energy efficient 200 watt ceramic heater
Attractive, low key design
Cool touch casing
Specification:
Brand

Lasko

Model

100

Weight

1.6 pounds
Cool touch housing is great if there's kids around
Overheat protection should you forget to turn it off
Energy efficient
Mighty Power Compact Personal Indoor Heater
You'd be forgiven if you mistook your Mighty Power Compact Personal Space Heater for a Mac Pro. They definitely come from the same design universe. But that's where the similarities end. The Mighty Power electric heater ramps up to full heat in just 2 seconds and can be adjusted to 950 watts, 450 watts or fan only operation with a flip of the switch. It features auto shut-off when tipped over and the fan oscillates a full 90 degrees. An effective, compact unit. Our handy guide to the best wall AC units features more great products like this. 
Key Features:
950 watts of power
42 decibels quiet
ABS fire retardant material
Specification:
Brand

Mighty Power

Model

21414

Weight

2.55 pounds
2 heat temperatures presets available
Lives up to the quiet space heater hype
Auto overheating shut-off protection
Can be knocked over pretty easy
The Optimus H-1322 Portable Space Heater lets you choose between 1500 watts or a more modest 750 watts of power. There's also an adjustable thermostat to provide even greater energy usage control along with a 'fan only' option for warmer weather. The unit turns off if tipped over and also shuts down if the internal temperature exceeds a set limit. Beyond all that it's reliable, affordable and lightweight.                                                                                                         
Key Features:
Adjustable thermostat
Dual wattage settings of 750 and 1500 watts
Automatic overheat shut down
Specification:
Brand

Optimus

Model

H-1322

Weight

2 pounds
Lightweight and easy to move
Plenty of standard safety features
Indicator light to remind you it's on
Lasko 755320 Ceramic Space Heater
One of the first space heaters made by the Lasko company, the Lasko Ceramic Tower Space Heater is a powerful unit which offers a fiberglass design and built-in handle for the easy flow of air. Designed as an elongated space heater with a self-regulating ceramic element, it produces 1,500-watts of power to provide heat in an oscillating motion, which covers an area of up to 300 square feet. An exciting feature of this space heater is an LCD display screen which reveals the unit's status.
What's more, the thermostat of the Lasko Tower space heater is programmable which means you can set the heater to give you the desired temperature. It has an automatic heating mode which estimates the amount of energy needed to heat the room; once the desired temperature has been reached, the space heater then shuts down. The automatic heating mode also prevents the device from overheating and with the inclusion of an oscillating fan, hot air is equally distributed around the room. The heater comes with remote control for easier managing of the control functions such as the oscillation and timer.
Key Features:
Easy to read digital display
Adjustable thermostat
Built-in timer and remote control
Oscillating fan for even distribution of heat
Specification:
Brand

Lasko

Model

755320

Weight

8.75 pounds
OPOLAR HE03 1500W Ceramic Space Heater
If you're looking for a compact and powerful space heater, the OPOLAR HE03 is the choice for you. The most impressive thing about this space heater is how quickly it warms up the room. Put it on the highest setting and the room will be warm within minutes. It has three heating modes – high, low, and fan-only – allowing you to adjust the amount of heat it pushes out. The high mode gives you all 1500 watts of power and the low mode gives you 1000 watts. It has an integrated carrying handle and is designed with a low center of gravity to stop it from tipping over. 
Key Features:
1500 watts 
Three heating settings 
Quick-heating technology 
Low noise – 50dB 
Carrying handle
Specification:
Brand

OPOLAR

Model

HE03

Weight

3.5 pounds
Best Space Heater Buying Guide
Safety features - It is important to consider the safety features of any space heater before purchasing. Consider buying space heaters that have an automatic shut-off feature or temperature regulators to prevent overheating. Also, to confirm you are purchasing a safe product, look for UL, ETL, CSA, or ULC labels. which indicates that the space heater has been reviewed and verified to meet safety standards.
Energy efficiency - To avoid accruing high energy costs, it is prudent to choose a space heater that offers the right amount of energy for your environment.
Noise level - If you wish for a bedroom space heater, opt for one that operates on a low noise level. Alternatively, you can consider a baseboard heater as they are very quiet and can be used in bedrooms and offices.
Heating capacity - This is one of the most important features to consider before buying a space heater as it determines the amount of space it will cover. Normally, a space heater uses 10 watts of heating power to heat every square foot which means a 1,500-watt heater will heat a space of 150 square feet.
Types Of Space Heaters
Convection space heaters - This space heater works by heating up the air in the immediate surrounding and then blowing it into a room. This process is well aided with the use of electrically heated coils or ceramic elements which heats the air in and around the unit. This type of space heater can provide heat for long periods of time and is perfect for heating smaller areas. When a convection heater is turned off, the heat in the area takes some time before dissipating because the internal elements will still be hot.
Radiant heaters - This type of space heater uses infrared technology to produce heat and is great for warming small spaces. It operates by transferring electricity through a quartz tube which transfers the heat directly to the surrounding environment. Radiant heaters generate heat quickly but once turned off, the heat dissipates at a faster rate.
Non-electric space heaters - Though most space heaters are powered by electricity, there are some which rely on other sources of power such as kerosene, propane, and oil. Non-electric space heaters require adequate ventilation to prevent the accumulation of carbon monoxide or fire outbreaks. Majority of non-electric space heaters are designed for outdoor use.
Space Heater FAQ
Q: What is a space heater?
A: A space heater is a device that is used to heat a single small area such as rooms and offices. Space heaters are powered by electricity or other sources of power, such as natural gas, fuel oil, propane, and even wood pellets. They are divided into three main categories which are convection heaters, infrared heaters, and heat pumps.
Q: What is the best type of space heater?
A: Though people purchase space heaters according to their needs, the best type would be a convection space heater. This is because of its effectiveness in quickly generating heat and making it last a while.
Q: Can you leave a space heater on all night?
A: Yes. A modern space heater can be very safe to leave on all night. But you have to be sure the unit is certified by accredited testing organizations and that it also offers an automatic shut-off, tip-over protection, and an adjustable thermostat.
Q: How long does it take for a space heater to heat up a room?
A: Most space heaters produce about 5,100 Btu per hour and it will take up to two hours to adequately heat up a room.
Q: Do space heaters give off monoxide?
Electrical space heaters do not pose any danger of carbon monoxide poisoning as they solely rely on electricity for their power. On the other hand, space heaters powered by burnable fuels such as kerosene produce carbon monoxide gas, which is why they are recommended for outdoor use where the fumes can dissipate in the outside air.
Sign Up Now
GET THE VERY BEST OF GEARHUNGRY STRAIGHT TO YOUR INBOX