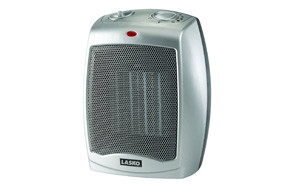 Lasko 754200 Ceramic Space Heater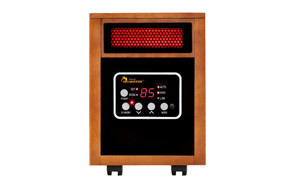 Dr Infrared Space Heater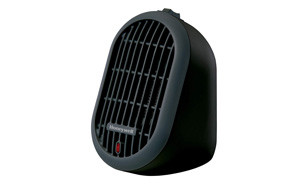 Kaz Honeywell Heat Bud Ceramic Heater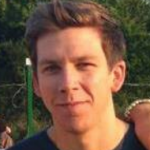 Space heaters can take the chill off on those October evenings and are a great way to fill in the details of your heating scheme during the most brutal stretches of winter. After all, why crank the thermostat a few more degrees when all you really need is an electric heater to warm your toes a bit? Space heaters come in all shapes, sizes and prices these days and below we've got the 12 best.
The Best Space Heater
Best Space Heater Buyer's Guide
How We Chose Our Selection of Space Heaters:
Reviews - Customer reviews tend to be a mixed bag as far as reliability goes since someone having a bad day might just take it out on this product or that. Still, it's important to see what others have to say and we do give some weight to the preponderance of opinions.
Brand - Many formerly reliable brands have engaged in aggressive cost cutting measures in recent years which means you can't necessarily rely on a brand name will ensure quality. So we tend to give less weight to brands these days and simply look for....
Quality - It's all about quality and value. If the item is well built, reliable and affordably priced it's a value winner in our book and will make our list regardless of who produced it. Materials, engineering, ease of use, features and safety are all things we look for to determine quality.
Price - Some heaters are expensive and worth every penny. Others, similarly priced, are a waste of money. Likewise, there are some outstanding values to be found at the low end of the price spectrum if you look hard enough.

Features To Look For In Space Heaters:
Type - There are 3 basic types of electric space heaters in use today. They are convection heaters that are normally used for heating entire rooms, radiant heaters that provide effective warm air fills in specific areas and ceramic heaters the warm quickly are energy efficient and cool to the touch.
Thermostat - Today we're all about energy conservation. As such it's important that a portable heater have an adjustable thermostat. Not only will it allow you to save energy, it will also enable you to control the environment much more effectively and tailor it to your exact liking.
Settings - Today, all the best space heaters provide you some measure of control over the temperature output. Not many will actually allow you to set a specific temperature but at minimum they allow you to set the unit to low, medium or high heat.
Wattage - The wattage should correlate to the size of the space you want to heat. As a general rule of thumb a 1500 watt heater is designed to heat an entire room up to 150-200 square feet. If you just want something to warm up the area around your desk 250 watts should be fine.
Size - If you want something to keep your feet warm during the day then you'll want something small and stable to fit under your desk. If you want something to heat the entire room a heater the size of a coffee mug isn't going to do it. Also, if you are buying a space heater for your grandmother you don't want something that weighs 25 pounds.
Noise - There hasn't been an electric heater invented that doesn't make some noise. But today's best space heaters typically generate less than 50 decibels of noise. Some will come in under 40 decibels, which makes them almost undetectable in the average room.
Design - As a general rule it's a good idea to try and find a space heater whose design doesn't clash with other elements in the room. But again, it's entirely up to you to decide if something floats your boat from a design perspective.
Types of space heaters:
Ceramic - Ceramic heaters have pushed their way to the forefront of the space heater industry because they're energy efficient, heat quickly and don't cause the housing to become dangerously hot. Heat is generated by a current passing through the ceramic.
Oil-filled - Oil-filled radiators are large units that resemble the steam radiators of old. They're not as popular as they once were although there are still quite a few models on the market. While they do a decent job of heating a room using them often can really impact your electric bill.
Coil based - The coil based portable heater is what most people think of when they think space heater. Current is run through a coil that heats up to a glowing red. A fan behind the coil blows the hot air created by the coil into the room. Quickly being replaced by the ceramic heater.

Space Heater FAQs
Q: What is a space heater?
A: A space heater is a portable device usually powered by electricity that allows you generate various amounts of heat on demand. Space heaters are not intended to be the sole, or even primary heat source in a home, though some use them as such. Rather, they're intended to fill gaps in your heating scheme or to allow you to warm a specific area without having to adjust your home or office thermostat settings.
Q: Can you leave a space heater on all night?
A: An electric heater should never be left to run unattended. Regardless of what type of heater it is and whether it has the current safety checks built in the space heater should always be turned off before you go to sleep.
Q: Can you place a space heater on a carpet?
A: Space heaters, even ones with robust safety features, should never be placed on carpets or atop any other flammable material.
Q: Why does my heater smell like something is burning?
A: A burning smell emanating from a space heater is usually dust burning off. However, while the burning smell may turn out to be nothing serious you should nonetheless shut the space heater down if you detect a burning smell and inspect it carefully, especially the wires. If you turn it back on and the burning smell persists turn it off and contact the manufacturer.

Q: Do space heaters give off carbon monoxide?
A: None of the portable heater types reviewed here give off carbon monoxide. That only becomes a concern when you get into wood burning or kerosene stoves.