Best Seed Spreaders In 2022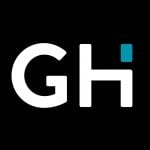 This product guide was written by GearHungry Staff
Last Updated
May 31, 2019
GearHungry Staff
GearHungry Staff posts are a compilation of work by various members of our editorial team. We update old articles regularly to provide you the most current information. You can learn more about our staff
here
.
GearHungry may earn a small commission from affiliate links in this article.
Learn more
There's nothing nicer than sitting out in the summertime, enjoying a refreshing drink on your patio or decking while looking out over that beautifully manicured lawn with its landscaped borders and fancy hedges topiary. Nobody wants to have brown patches or clumps of weeds spoiling their beautiful verdant green lawn. That's where a grass and seed spreader comes in handy. They're the ideal tool for practical, convenient and efficient lawn and yard maintenance. They come in all kinds of shapes, styles and sizes with varying features and benefits and price tags to match. What works for a small flat garden lawn, won't be appropriate for a much larger one that has sloping banks and lots of shrubbery. Deciding then on what's going to be the best seed spreader for your needs, can be challenging. So whether you are looking for a multi-purpose spreader or something simple and easy that you can use to sow this years grass seedlings, we've picked out the best of the bunch for your today in our Best Seed Spreader review. Read on to find out more about our recommendations.
The Best Seed Spreader
Scotts Wizz Hand Held Seed Spreader
Our first and best choice grass and fertiliser spreader is a unique and innovative looking design from popular gardening brand, Scotts, and is there cost effective Wizz Hand Held Speader. It's a simple carrier on the surface of things but when you dig deep and take a closer look, there's more to this littler spreader than initially meets the eye. It's conveniently battery operated for a start which makes it portable. It comes supplied with 4 AA batteries but we'd highly recommend that you invested in a rechargeable set, especially if you intend using your spreader fairly regularly.
It's easy to operate. You simple fill up the bowl which every material you're going to be spreading, turn the large orange manual dial on the side to the correct setting, switch on and start walking and spreading. This Wizz design resembles a food processor only you'll be mixing lawn fertilizer, not flour! It's suitable for year round use, from spreading weed killer in the summer, to ice met in the winter. In order to prevent accidental spreading of materials onto other areas of your garden, there's a function called EdgeGuard which helps to contain the broadcast area. For the best results, walk around the perimeter of your lawn initially using the EdgeGuard mode before moving in towards the centre of your lawn where it's best to walk up and down in regular 5ft paces. Weighing just over 2lbs, you shouldn't have too much trouble carrying this hand held spreader. For more cool gardening tools, check out our guide to the best garden hose wands.
Key Features:
Innovative looking hand held design
Lightweight and easy to operate at under 2lbs
Suitable for a wide range of materials
Features a useful EdgeGuard mode
Conveniently battery operated
Battery operated
Easy to use
Easy to clean
Versatile
Adjustable
EdgeGuard feature
Lightweight
Prone to clogging with larger particle sizes
Earthway Nylon Bag Seed Spreader
Our Best Value seed spreader may well be an inexpensive option but it also happens to be ideal for anyone looking to tackle wet or hilly terrain. From the respected gardening brand, Earthway, this red nylon bag hopper comes equipped with a fully zippered top which is perfect for accessible filling and secure closure. The heavy duty nylon fabric is weather, corrosion and tear resistant plus it features a convenient shoulder strap which is fully adjustable.
Designed with your comfort and ease of operation in mind, the bag features a contoured base which comfortably fits around the hip with a long crank handle. With a high speed gear box, grass seed, weed killer and the like, can be quickly and smoothly distributed in adjustable widths from 8-inch to 12-inch simply by altering the crank rate. The Earthway bag spreader provides the operator with complete directional control and has a reliable spring loaded shut-off. A perfect gift for gardeners.
Key Features:
20lb capacity heavy duty zippered hopper bag
Rustproof, weather proof, tear resistant and durable
Contoured moulded base with long crank handle
Rocking agitator and spring loaded shut-off
5-Year limited warranty
Specification:
Brand

Earthway

Model

2750

Weight

2.8 Pounds
Easy to use
Easy to clean
Versatile
Lightweight
Weather resistant
Cost effective
Fully adjustable
Creates quite a bit of spray and mess
Scotts Snap System Spreader
If you are looking for a no nonsense, no messy pouring, totally fuss free way to fertilise your lawns and gardens, then you can't go wrong with Scotts Snap System Spreader. It really is as simple was snap, lock and go! There's no heavy bag to tow around and no complicated settings to being concerned with. It's been intuitively designed to administer and direct product only where you need it and once you've completed your task, you can simply fold up your spreader and store it away until next time.
Featuring EdgeGuard technology, you can better contain the product where you need it most which takes the guesswork and mess out of tending for your perfect lawns. The spreader fates and automatic application rate and comes fitted with Scott's HandyLock technology, an innovative collapsible handle for practical storage and a choice of Snap Pac products according to your designated task. Choose from Snap Pac fertiliser, grass seed or insect control. It's fast and easy to get the job done and can be used all year long.
Key Features:
Scott's exclusive EdgeGuard and HandyLock technologies
Simple to operate; simply snap, lock and go
Innovative design with practical fold down handle for easy storage
No complicated settings to worry about
Totally takes the mess and guesswork out of tending for your lawns and gardens
Specification:
Brand

Scotts

Model

77105A

Weight

7.2 Pounds
Easy to use
Versatile
Lightweight
Folding handle design
Simple to operate
Convenient to store
Innovative design
Can only be used with Scotts Snap Pac products
Solo Inc Portable Chest Mount Spreader
Specially designed for spreading a wide range of granular gardening materials especially practical for irregular and uneven terrains, our next product recommendation is the Solo Inc Portable Chest Mount Spreader. Handle anything from seeds to sand without the need for frequent refills thanks to the portable and precise nature of this chest mounted spreader. It's ideal for all kinds of spaces from decorative beds to lawns and landscaped areas and eliminates the need for cumbersome wheels which can be hard to navigate and manoeuvre in tight settings.
The innovative chest mount design ensures even weight distribution and with it's practical fingertip control settings, you can directly manage the flow, volume and direction of materials being spread. The agitator ensures that materials drop uniformly and also helps to prevent unwanted blockages. You can also use the Solo Inc spreader to administer solid chemicals and thanks to a screw on cap, there's no need to worry about spillages. Made from a rugged polyethylene and stainless steel with lubricated gears and fully enclosed gear box, this spreader is ruggedly constructed, durably designed and will last for many years to come. For more great gardening products, check out our guide to the best push mowers.
Key Features:
Fingertip levers to control direction and volume
Portable chest mount with comfortable cross shoulder strap
Corrosion resistant fully enclosed gearbox
Large opening with secure screw cap for easy refilling and cleaning
20lb capacity hopper
Specification:
Brand

Solo, Inc.

Model

421S

Weight

6.75 Pounds
Easy to use
Versatile
Durable
Comfortable to carry
Easy to clean
Fingertip control
Adjustable
Little bit bulky design wise
Earthway 1001-B Prevision Garden Seeder
Perfect for anyone wanting to precisely plant seeds at exactly spaced intervals, the Earthway 1001-B Seeder is like having your own miniature garden plough! With 6 seed plates it has been designed for quick and easy planting without the hassle. Automatically calibrated to sow seeds at ideal intervals, it's a robustly constructed piece of garden machinery that is weather resistant and highly durable. While there is a small amount of assembly required, once you're up and running it's so simple and effective to use.
If you have a garden that you want to prepare with new season vegetable crops, then the Earthway 1001-B Precision Garden Seeder takes all of the guesswork out of planting those seeds. Simply install the plate which best suits your crops and adjust the planting depth. It's an efficient way to seed more substantial flower beds and vegetable gardens and will have you the envy of your fellow gardening enthusiasts. Be sure your hands are protected by choosing your favorite pair of gardening gloves from our list.
Key Features:
Easy and efficient planting of seeds
Even spread thanks to automatically spaced intervals
Tough and durable, weather resistant construction
Includes 6 interchangeable seed plates
Takes the guesswork out of planting new crops
Specification:
Brand

Earthway

Model

1001-B

Weight

15.8 Ounces
Weatherproof
Precision intervals
Durable construction
Convenient
Versatile
Interchangeable plates
Trouble free operation
Struggles with hard ground
Agri-Fab 45-0288 Max Tow Drop Seed Spreader
From esteemed, quality lawn and garden manufacturers Agri-Fab, our next product recommendation is their 450-0288 tow-behind seed spreader. It looks and performs like a Pro and has a large 17 gallon capacity with a 42" controlled speed width. This makes it ideal for larger surface areas and in fact, is capable of covering up to one acre with just one fill. It's fitted with a rustproof and heavy duty poly hopper and is a towed style spreader which will perform throughout all the seasons. Agri-Fab 45-0288 Max Tow Drop Spreader is also fully equipped with a galvanised , rust-resistant steel agitator which is say to clean.
Fitted with large pneumatic tyres that make operating and manoeuvring this drop spreader even easier, it has excellent traction over all types of ground coverings and can deliver smooth transport even over rougher terrains. It's suitable for towing behind most models and makes of popular lawn tractors. From grass seed, to weed and also feed, this versatile spreader can handle the lot and can even be used in the winter months for spreading sand or ice melt. This Agri-Fab tow spreader really has been built to last.
Key Features:
175 lb capacity can deliver up to one acre of coverage
Rust-resistant and easy to clean steal galvanised agitator
Large pneumatic tyres for smooth operation
Durable poly hopper
Easy on/off control switch reached from seat of the tractor
Specification:
Brand

Agri-Fab

Model

45-0288

Weight

43 Pounds
Large capacity
Rust resistant
Easy to clean
Durable
Smooth operation
Controlled spread
Precise delivery
Chapin 84600A Professional Sure Spread Bag Spreader
Next up from Chapin we're taking a look at their large capacity hand held spreader which is conveniently designed as a carry bag meaning that you can take it and your seed into smaller and harder to reach places where a larger push or tow spreader just can't go. With a heavy duty and weather proof 25lbs capacity bag, the Chapin 84600A also has the advantage of being compatible with a wide range of seeds and fertilisers from popular gardening brands. The bag is waterproof as you'd expect and also has a zipper top so that it's easy to fill, refill and protect the product inside.
Chapin has fitted an enclosed, protected gearbox so the workings of the spreader are also protected from those elements meaning you can choose to use come rain or shine. It's fitted with an adjustable and padded shoulder strap so that it is portable and easy to carry and features a simple on/off switch and a calibrated flow rate adjuster. All round a super user friendly and practical seed spreader. To keep your garden and lawn neat and tidy, check out our reviews of the best electric weed wackers.
Key Features:
Heavy duty, weatherproof bag design with secure zipper closure
Compatible with all popular brands of seeds and fertilisers
Protected, enclosed gearbox
Easy to operate with calibrated flow rate adjuster
Comfortable and portable to operate with padded adjustable shoulder strap
Specification:
Brand

Chapin International

Model

84600A

Weight

3.5 Pounds
Weatherproof
Easy calibration and setup
Durable
Convenient
Versatile
Highly portable
Adjustable design
Earthway 2150 Commercial Walk Behind Broadcast Spreader
This multi-functional and extremely robust Earthway poly hopper is ideal if you have small jobs to take care of where space is at a premium. It's a compact and well constructed walk behind broadcast spreader which makes the task of evenly spreading seed, fertilizer and salt so much easier. With a 2-position height adjustable handle, it can be comfortably and conveniently be operated by users of different heights.
It features a 50 pound capacity hopper and comes with Earthway's EV-N-SPRED technology. Made from a heavy duty diamond coated chassis and with a super duty long life gearbox, this unit is hard wearing and even features trees with rust-proof poly rums. Perfect for use in all weather conditions, it's an excellent choice if you are looking for a reliable broadcast seed spreader. Find more awesome gardening products by checking out our guide to the best lawn edgers.
Key Features:
Robust and durably constructed walk behind broadcast spreader
EV-N-SPRED system for precise and even distribution of seeds
Heavy duty weather resistant frame
Adjustable height handle and spreading rate control
50 pound capacity hopper
Specification:
Brand

Earthway

Model

2150

Weight

25 Pounds
High capacity
Lasting durability
Corrosion resistant
EV-N-SPRED technology
Easy setup
Commercial results
Adjustable height
Difficult to follow assembly instructions
Buyers Products All Purpose Broadcast Spreader
Our next best spreader recommendation is from Buyers Products and is designed to be used in conjunction with any all terrain vehicle. This multipurpose spreader can be used to distribute everything from seed and fertiliser in the spring, to rock salt in the winter. It's perfect for year round use to thanks to the fact that it comprises a holy durable and rust proof poly hopper with a generous 15 gallo capacity. It even features a secure lid to contain your materials and protect them from exposure to the elements.
Buyers Products All Purpose Broadcast Spreader is easy to operate and features an adjustable shut-off ages so that you can precisely control the flow of materials. The spread with is up to 30 feet. Simply mount the spreader to your ATV vertically, preferable to the utility rack and you are in business. Both the power switch as well as the controls should be easily accessible from your ATV seat. Be sure to also check out our guide to the best garden hoses that will help you keep your plants always hydrated,
Key Features:
Turns your ATV into a landscaping tool
Multipurpose spreader ideal for all seasons
Features a rust proof and durable large capacity hopper
Adjustable shut-off gate
Spread width of up to 30 feet
Specification:
Brand

Buyers Products

Model

ATVS15A

Weight

35.9 Pounds
Weatherproof
Easy setup
Durable
Convenient
Versatile
Quick detach
Adjustable shut-off
Scotts Turf Builder Pro Edge Guard Deluxe Broadcast Spreader
If you have large lawns then you are going to need something like Scotts Turf Builder Pro which is fitted with a special dispensing mechanism which precisely discharges seed, fertiliser and more in an efficient and reliable manner. With EdgeGuard technology, you can be sure of a more accurate result, limiting wastage and overspill into areas where spread is not required. While the unit does require an element of basic assembly there's no need for you to worry about calibrating it as it comes factory prepared. All you need to do is load with your chosen material and you're off! It can hold up to a whopping 15,000 square feet of lawn product.
With an easy to read and visible display panel, you can view and adjust your settings to ensure precise results. There's little wonder that it's such a universally popular choice being easy to operate and control, delivering optimum results with minimum waste and overall being relatively compact and convenient to store away. It offers excellent portability and is perfect to use throughout all the seasons. For more great products that will help you easily maintain your lawn, check out our guide to the best robot lawn mowers.
Key Features:
Accurate coverage with easy to read and adjust control panel
Large 15,000 total capacity hopper
Features Scotts patented EdgeGuard technology
Fully factory calibrated and ready to use
Versatile and suitable for use with lawn products, seed, fertiliser, ice melt and also salt
Specification:
Brand

Scotts

Model

76232

Weight

10.8 Pounds
Easy to use
Accurate
Adjustable
Versatile
Large capacity
Ready to use
Professional results
Not suitable for use on non-level ground
Seed Spreader Buying Guide & FAQ
How We Chose Our Selection Of The Best Seed Spreader
Price - we try to ensure that even if you are on tight budget, there are plenty of quality, affordable options on your comprehensive buying guides. Our team evaluate performance alongside price to present a range of the best seed spreaders which offer their money's worth.
Brand - reputation is important and not just the brand name so we look behind the marketing and focus on the manufacturing to ensure that we put forward a range of seed spreaders that are durably constructed and backed by exemplary customer service.
Reviews - we always examine feedback from consumers who've already experienced the reality of using the products we've selected in order to narrow down our final best of list.
Features To Look For In Seed Spreader
Reliability, dependability and also high quality construction are the key elements to look out for when purchasing a seed spreader. Other features that are also worth their weight in gold include:
Ease of setup and calibration
Accurate, precise and dependable spreading results
Constructed from durable and non-corrosive materials
Save you time and energy by completing the job efficiently
Types Of Seed Spreader
There are basically four different styles of spreader you can go for which are all perfect for use on lawns and in gardens. The first is a basic hand held spreader which is cost effective but more labour intensive option. The other non wheeled version is a shoulder spreader which is carried with a convenient shoulder strap. You  also have two further wheeled options, which include either a Rotary Spreader or a Drop Spreader.
Let's just have a quick re-cap of their relative pro's and cons
Hand or Shoulder Spreader
Pros
Quick and easy to use
Excellent value for money
Even coverage
Great for all sizes, shapes and slopes of lawn
Cons
Must be physically carried.
Not suitable for weed feed or top dressing
Rotary or Broadcast Spreader
Pros
Quick and easy to use
Even coverage
Ideal for medium and large lawns
Best on smooth surfaces
Cons
Can tip over on sloped surfaces
More difficult to manage where there are obstacles such as shrubs and trees
Drop Spreader
Pros
Ideal for weed, feed and top seed dressing
Best suited to flat lawns with straight sides
Automated process
Cons
Require practise to start and stop
Tricky to manage on large, sloping or bumpy lawns
Seed Spreader FAQ
Q: What is a seed spreader?
A: If you love a well landscaped and weed free lawn, then you'll appreciate the benefits of a seed spreader. It really is a gardening enthusiasts must-have lawn tool for maintaining healthy and attractive looking lawns. When used correctly, a seed spreader is a totally efficient and effortless way to quickly and evenly distribute weed killer, are grass seed and fertilizer to your lawn and around your garden or backyard. The best spreaders should help you to apply just the right amount of product. Too much and you end up wasting product whereas too little just won't be effective.
Q: What is the best time to seed a yard?
A: The best time to sow a yard or lawn is any time from March through to mid October as long as you've kept the seedbed moist throughout any unusually dry periods of weather or drought. While it's perfectly fine to sow early in the Spring, there are some advantages of waiting until later in the year when weeds are much easier to remove. September for example is a great month because they ground should still be warm from the summer months but contain some moisture which will get our seeds off to a good start. Plant them too early and if you do experience a particularly hot and dry summer with even a hosepipe band imposed, then it will be so much harder to protect those young seedlings from being killed off.
Q: Why should you buy a spreader?
A: Whether you go for a broadcast or a drop spreader, a shoulder or a wheeled variety, if you own a lawn and you are a keen gardener, then a seed spreader really is a must have purchase. They assist you in getting the job of spreading grass seeds or fertiliser in less time, more efficiently and with more reliable results. They're convenient to use, easy to operate and depending upon which type you go for, can be used to accurately place seed in precisely the location where it's required.
Sign Up Now
GET THE VERY BEST OF GEARHUNGRY STRAIGHT TO YOUR INBOX