Best Push Mowers In 2022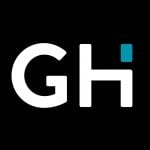 This product guide was written by GearHungry Staff
Last Updated
May 23, 2019
GearHungry Staff
GearHungry Staff posts are a compilation of work by various members of our editorial team. We update old articles regularly to provide you the most current information. You can learn more about our staff
here
.
GearHungry may earn a small commission from affiliate links in this article.
Learn more
A freshly cut lawn is an instant way to make a house more home-like. It neatens up the appearance of your yard and also helps to keep little unwanted creatures and critters at bay. Yes, the effort requires some elbow grease but with the right mower and just a bit of manual labour, you'll have the job done in no time – even with a push mower. Yup, push mowers do need a manual nudge in the right direction but if your yard isn't too large and inclines are not too steep, then they are an economical option to invest. In fact, they are one of the most popular types of grass cutters on the market. To help you find the best push mower that meets your requirements, we have compiled the following list that has been narrowed down to our top 10 recommended models.
The Best Push Mower
Fiskars StaySharp Max Reel Push Mower
The Fiskars StaySharp Max Reel Mower is the perfect option if you're looking for a push mower solution that is both efficient and enjoyable. Compared to standard push mowers, it makes you mowing tasks and projects 60% easier than you've ever experienced before, meaning that you may find yourself coming up with excuses to mow your lawn, rather putting it off for as long as possible.
The InertiaDrive reel system is suitable for all grass types, so whether you're dealing with thick patches, long stretches, or even a mixture of both, it guarantees you superb performance. This allows it to glide through even the toughest spots to ensure a job well done. Furthermore, the StaySharp blade design reduces wear and keeps the mower in optimal condition for longer, providing a clean and satisfying cut wherever you are.
You can position the reversible grass chute to collect cuttings and ensure an easy clean up wherever they land. The full cutting width also provides sufficient area coverage that eliminates uncut blades around the perimeter of the lawn, keeping consistency with the area and maintaining the appeal you need. There is also a 3 year limited warranty to provide peace of mind and protection.
Key Features:
InertiaDrive reel for all grass types
StaySharp system reduces wear
Reversible grass chute
Full cutting width
Easy to push
3 year limited warranty
Specification:
Brand

Fiskars

Model

362050-1001

Weight

51.7 pounds
American Lawn Mower 1204-14 Deluxe Push Mower
The American Lawn Mower 1204-14 14-Inch Deluxe Hand Reel Mower is one of the most convenient and user-friendly push mowers you can buy. From the start, the no-tool assembly allows you to get started as soon as it arrives. After you're out in the backyard, you can then enjoy all the benefits and positive performance that it brings.
The 14" cutting width delivers solid and reliable lawn coverage, and this allows you to trim the grass around fences and at awkward angles to prevent stray blades affecting the overall look of your yard. There is also an adjustable cutting height so you can get the perfect length you need depending on the season. This cutting height ranges from 0.5" to 1.75" and will give you an obvious difference in grass height once you are finished.
The heat-treated alloy blades on the four blade reel are durable and will stay sharp for as many as five years before they require resharpening. It's also an eco-friendly alternative compared to the noise and energy-consuming gas or electric alternatives. It is also one of the lowest-maintenance products (not just mowers) that you will ever use, so you can expect consistent quality for years.
Key Features:
14" cutting width
Adjustable cutting height between 0.5" – 1.75"
Quality heat-treated alloy steel blades
Eco-friendly alternative to gas mowers
4-blade reel
Low maintenance and easy assembly
Specification:
Brand

American Lawn Mower Company

Model

1204-14

Weight

20 Pounds
Great States 304-14 Push Reel Lawn Mower
Designed with the expert and dedicated mower in mind, the Great States 304-14 14-Inch 5-Blade Push Reel Lawn Mower provides a wide variety of features that will make sure that your lawn outshines all other lawns in the neighborhood, and even the city as a whole. There are adjustable heights ranging from 0.5" to 1.75", and this combines with a 14" cutting width that reaches the far corners of your lawn and deals with stray long blades with ease.
There is a smooth 5-blade ball bearing reel that rotates with total ease and is both efficient and jam resistant to deliver consistent performance. This makes sure you can glide through any type of grass without the jittery stop-start you might find with lesser mower models. The heat-treated alloy blades stay sharp for longer, minimizing maintenance, while the 8.5" composite wheels can handle a variety of terrains.
This reel mower also stands out as one of the most comfortable options you can buy. The cushioned t-style grip means that you can mow all day long without aches and pains, and as it's so lightweight, you reduce the risk of fatigue so you can keep up the momentum. This reflects its clean and quiet operation, making it a model for anyone who wants to take the hassle out of mowing their lawn.
Key Features:
Adjustable cutting height between 0.5" and 1.75"
14" cutting width
5-blade ball bearing reel
Heat treated alloy blades
Cushioned t-style grip handle
Clean and quiet operation
Specification:
Brand

Great States

Model

304-14

Weight

2.2 Pounds
Snow Joe MJ500M Push Mower
The Snow Joe MJ500M 16 Inch Manual Reel Motor covers all bases if you're in the market for a push mower that will make your life easier than you ever thought possible. It is easy to push and maneuver and avoids the cumbersome issues you find with full-sized gas or electric mowers. It doesn't need the power and size of your standard garden mower, though, and the quality shines through to deliver fantastic performance.
There is a four position manual height adjustment, ranging from 0.8 to 1.81 inches, that gives you the chance to customize and personalize your lawn length to suit you. Furthermore, the 6.6 gallon grass catcher makes cleaning up a breeze. It is also detachable so you can dispose of cuttings into your compost bin with ease.
The rust-resistant deck gives you the confidence that it will last for many years and through plenty of seasons both wet and dry. This is also reflected in the low maintenance style perfect for those who don't want the hassle of regular mowers. It offers durability with efficiency while still being lightweight, easy to store, and almost effortless to use. If any of that sounds appealing to you, then this could be the perfect model.
Key Features:
Easy to push and maneuver
4 position manual height adjustment
6.6 gallon grass catcher
Rust resistant deck
Maintenance free
Durable steel blades
Specification:
Brand

Snow Joe

Model

MJ500M

Weight

22 Pounds
American Lawn Mower Company 1304-14 Push Mower
The American Lawn Mower 1304-14 14-Inch 5 Blade Push Reel Lawn Mower offers just about everything you could need from a mower. It combines durability with quality and this is enhanced with a simple but functional style that complements your enjoyment and may even make you look forward to mowing the lawn.
The 14" cutting width ensures sufficient coverage across lawns and will minimize the need to go back on yourself when you thought you were finished. This gives you an efficiency experience, and with the 5-blade ball bearing reel, you're ensured consistent performance and quality blades that stay sharp for years. With these, you can maintain excellent cutting at any time of the year, and reduce (or even eliminate) the chance of tearing grass from the ground, which maintains a lush-looking lawn.
The adjustable cutting height also gives you excellent control over the overall look of your backyard, while the cushioned t-style handle makes it comfortable to use. With the balanced grip, you will also find the mower easy to maneuver, which saves you further time navigating the yard. As it's gas- and electric-free, you are provided a clean solution that doesn't need to be plugged in to operate, taking the hassle out of regular lawn mowing tasks, which is the least you deserve.
Key Features:
14" cutting width
5-blade ball bearing reel
Adjustable cutting height between 0.5" and 1.75"
Cushioned t-style handle
Clean and hassle-free operation
Sharp and durable blades
Specification:
Brand

American Lawn Mower Company

Model

1304-14

Weight

21 Pounds
GreenWorks 20-Inch 12 Amp Corded Push Mower
This lean green monster of a machine has found itself at position number one – and not by default. With a durable 20-Inch steel deck and a strong 12 Amp motor, navigating a push grass cutter has never been easier. The machine's stand-out feature, however, is definitely the 3-in-1 mulching, bagging, and side-discharging system. This functionality gives multiple options so that you can decide what you want to do with your lawn clippings – from bagging and disposing them to using them as a natural fertiliser, you can take your pick depending what mood you're in!
With a basic push-button starting system, this Greenworks push mower really works hard at making itself hassle-free. In fact, the only tricky business lies with the cord – those darn cords always tend to get in the way! And if you're quite particular with the length of your lawn, you'll be thrilled to discover that you can choose between 7 height adjustment settings. This simply means that you can have your ideal length no matter what type of grass you have. Suitable for small to medium-sized yards, this push mower makes lawn maintenance a breeze! If you like taking care of your lawn, check out our guide to the best zero turn mowers.
Key Features:
10″ rear wheels and 7″ front wheels
20-inch steel deck
7 cutting heights from 1 1/2″ – 3 3/4″
3-in-1 mulcher, bagger, and side discharger
Foldable handles for compact storage
Specification:
Brand

Greenworks

Model

25022

Weight

56 Pounds
Starts quickly and easily with a simple push button
Pleasantly quite
Perfect for those who like to alternate between mulching and bagging
The unsealed motor gets dirty very easily
Wet grass tends to build up under the deck and slows the blades down
Greenworks Cordless Push Lawn Mower
Powered by a 40-volt battery system, this Greenworks push lawn mower has ditched both the cord and air-polluting gas to ensure that your lawn gets mowed efficiently and without much fuss. Being both economical and environmentally friendly, you can rely on the main power source and its back-up battery to cut your lawn from start to finish, if you have a small to medium sized yard, that is. When the batteries run low, simply charge them and ready them for their next use.
With a dual bagging and mulching system (includes a side discharge) and a 5-position single lever height adjuster, we appreciate this model for its fine attention to detail. Delivering an excellent cut with minimal labour from your part, the only gripe we have with this machine is its price tag. Like most premium products, the "too good to be true" features do come at a premium price, so you'll need to dig a little deeper into your pocket for this one. Make sure you also check our guide to the best riding lawn mowers.
Key Features:
Dual battery port
60-minutes running time
Dual blades
20-inch deck size
Weighs only 42.5 lbs
Specification:
Brand

Greenworks

Model

25302

Weight

42.5 Pounds
A great eco-friendly grass-cutting solution
Instant starting and stopping mechanism works outstandingly
A lightweight mower that's a dream to navigate
There have been complaints about poor customer service
Cutting through tall and thick grass drains the battery very quickly
BLACK+DECKER 13 Amp Corded Mower
Making yard work less of a chore and more of an adventure, the electric BLACK+DECKER push along mower is definitely here to make a statement. Boasting a powerful 13 Ah motor, a 7-setting height adjustment to tailor your grass to your preferred length, and a whopping 13 gallon all nylon grass collection bag, this feisty orange gardening machine is suitable for all yard sizes.
Flaunting many unique features, what's definitely worthy of mentioning is the incorporation of advanced EdgeMax Technology which allows the push mower to mow along fences and landscaped borders with precision and ease. This gives you an even cut throughout your yard and leaves no room for error. BLACK+DECKER is a popular brand that has always delivered quality tools and appliances and their corded mower have continued to withhold this status, ensuring great value for money.
Key Features:
20-inch wide
7-setting height adjustment
Convenient carrying handle
Can be folded for compact storage
High-performance mower
Specification:
Brand

BLACK+DECKER

Model

MM2000

Weight

52.9 Pounds
Cuts extremely close to edges
You can customise your lawn using the numerous setting options
Lightweight and fairly quiet
Easy to carry and folds well for storing
Possible durability issues over time
Grass often clumps in the bag container
Still not as powerful as a gas mower
Greenworks 16-Inch 40V Cordless Lawn Mower
Greenworks is one of the biggest brands when it comes to push mowers. Their range included different sized decks and different power outputs, depending on the size of your garden. The Greenworks 16-Inch 40V Cordless Lawn Mower is the perfect Greenworks mower if you have a smaller garden. With a 16-inch cutting deck, it's easier to maneuver than a lot of the mowers on this list but it doesn't cover the same amount of ground. 
Powered by a G-MAX 40V 4Ah Li-Ion battery, you will get around an hour of use until you need to stop and charge the battery again. That should be ample time to mow a small to medium-sized garden. Having a 16-inch cutting deck means that it's a lightweight mower (at just 37.5lbs) and produces less noise than larger models. It's also super efficient, thanks to SmartCut Technology, which increases the cutting speed only when more power is needed to cut through the grass. The bag on the back doubles as a mulching dispenser as well, just in case you want to redistribute the clippings.
Key Features:
16-inch cutting deck 
G-MAX 40V 4Ah Li-Ion battery
Weighs 37.5lbs 
SmartCut Technology 
2-in-1 bagging and mulching capability 
Push start motor
Specification:
Brand

Greenworks

Model

25322

Weight

37.5 Pounds
Lightweight and maneuverable design 
Efficient motor 
One hour of cutting time off a single charge
The battery is delicate (needs to be replaced as soon as it's charged) 
BLACK+DECKER 3-in-1 Lawn Mower
When you don't have much space, you don't want it clogged up with a bunch of different tools. Buy a mower, strimmer, and edger, and there won't be much space left in your shed. The Black+Decker 3-in-1 Lawn Mower solves that problem with its innovative design. This 3-in-1 design is basically a trimmer/edger that fits into an adapter that turns it into a standard lawnmower. Admittedly, it's a little underpowered if you have a large garden but it's perfect for small spaces. 
Powered by a 20V lithium-ion battery (you get two included), this mower can run for around an hour before you need to recharge. It also features a technology called Power Drive Transmission, which prevents it from getting bogged down. If you're looking for a lightweight, versatile, and adjustable push mower for a small garden, this is the best.
Key Features:
3-in-1 design (mower, strimmer, and edger)
Powered by 20V lithium-ion battery (2 included)
AFS automatic feed system 
Power Drive Transmission 
Adjustable deck 
Specification:
Brand

Black+Decker

Model

MTC220
Extremely versatile design 
Perfect for small gardens 
Comes with two batteries
Snapper XD 82V MAX Cordless Electric 19-Inch Lawn Mower Kit
The Snapper XD 82V MAX Cordless Lawn Mower is one of our favorite mid-range battery-powered lawnmowers. With a 19-inch cutting deck and large wheels, it's designed to make quick work of your yard. It's powered by Briggs & Stratton 82V Lithium-ion 2.0Ah battery, which provides around 45-minutes of cutting time. However, some users have reported that the battery improves with age. We're not sure whether to believe this, but it's a great bonus if it's true. 
One of our favorite features is the 3-in-1 grass clipping system. It can either discharge them out of the side, collect them in the bag, or dispense them as mulch. There are seven different height levels and a push button to get the motor started. It also folds away for vertical storage, to save you room in your shed.
Key Features:
Powered by Briggs & Stratton 82V Lithium-ion 2.0Ah battery
19-inch cutting deck 
3-in-1 grass clipping system 
45-minute usage time 
Push-button start 
Vertical storage
Specification:
Brand

Snapper

Model

1687915

Weight

59.5 Pounds
Covers ground quickly 
Impressive power 
Easy to use
Sun Joe iON16LM 40-Volt 16-Inch Lawn Mower
The Sun Joe iON16LM Lawn Mower is a great option for small to medium-sized gardens. Powered by a 40V iONMAX battery system, you don't have to wrestle with any cords, gas, oil, or anything else that makes mowing the lawn into a nuisance. All you've got to do is put the battery in and get to work. The motor will run for about 40 minutes off a single charge, which should be enough time to cut your small garden. If not, you can buy extra batteries to keep it running. 
The compact design and 16-inch cutting deck makes it super easy to maneuver around in tight spaces. Unlike larger push mowers, you should have no problem moving this around your yard. The cutting deck can be adjusted to six different levels (from 1.18" to 3.15") and the grass is collected in a 9.25-gallon grass bag.
Key Features:
Powered by 40V iONMAX battery system
16-inch cutting deck 
Six adjustable height levels 
Push-button start 
9.25-gallon grass bag
Specification:
Brand

Sun Joe

Model

ION16LM

Weight

37.3 Pounds
Easy to maneuver
Lightweight
Grass bag is too small 
Not that durable
PowerSmart DB2321CR Gas Push Lawn Mower
Most of the push mowers on this list are powered by lithium-ion batteries. That type of mower has a bunch of advantages but they can't compete on power with a gas-powered push mower. The PowerSmart DB2321CR is a great choice if you have a larger garden or the grass is too thick for a battery-powered mower. It's powered by a 170CC engine that sits on top of the cutting deck. There's no extra plastic housing to make it heavier (it weighs just 58 pounds) but you should be careful because the motor runs hot. 
The 21-inch steel cutting deck will make short work of any medium-sized garden and it can easily handle hills thanks to the powerful motor. One of the only complaints we have is that it doesn't collect the clippings. Instead, it has a 2-in-1 side discharge and mulching vent that spreads them back on the yard, providing nutrients to let it grow thicker.
Key Features:
170CC engine
Easy pull starter 
2-in-1 side discharge and mulching 
5-position height adjustment 
21-inch steel cutting deck
Specification:
Brand

PowerStart

Model

DB2321CR

Weight

58 Pounds
Powerful engine
Large cutting deck 
Lightweight and maneuverable
No grass clipping collection 
Has a tendency to pop wheelies
BLACK+DECKER Electric Lawn Mower 15-Inch (BEMW472BH)
BLACK+DECKER makes some of the best affordable push mowers on the market. Not everyone can afford to buy a top-of-the-range ride-on lawnmower to get the job done. Fortunately, they don't have to! This model – the BLACK+DECKER BEMW472BH – is one of their smaller corded electric lawnmowers. We've featured a lot of battery-powered lawnmowers on this list because they are the most popular type at the minute. However, an old-school corded electric lawn mower has some key advantages. Firstly, you can use it as long as you need, until the job is done. You're not limited to the life of the battery when it comes to cutting your grass. Plus, the motors (this one has a 10-amp motor) are generally more powerful. 
This mower has a small 15-inch cutting deck, making it perfect for maneuvering around small gardens. If you have a medium or large garden, you will be better off with the BLACK+DECKER MM2000 we featured earlier.
Key Features:
10 amp motor 
15-inch cutting deck 
Six height adjustments 
Push-button start 
Off-road wheels
Specification:
Brand

BLACK+DECKER

Model

BEMW472BH

Weight

7 Pounds
Not time-limited by the battery 
Powerful cutting
Super lightweight
Push Mower Buying Guide & FAQ
How We Chose Our Selection Of Push Mowers
Price – We've strategically narrowed down our list to ensure that you do not have to skimp on quality even if you are on a tight budget. Our team managed to efficiently compare price with performance and rounded up a selection of mowers that offer their money's worth, if not more.
Brand – We look at the brand behind a product because that's often where the reputation lies. When choosing our favourite push mowers, we looked at companies who are renowned for manufacturing quality products that come with excellent customer service. 
Reviews – We never fall for a good advertising campaign. Instead, we like to base our final decisions on feedback from the consumers themselves. This way we can weigh the good reviews with the bad and come to unbiased conclusions and that hold true to their worth.
Features To Look For In Push Mowers
Power source – Lawn mowers can either be powered by gas, battery or by an electrical cord. Corded electric machines give you unlimited running time but it can be quite a hassle keeping the cord safe while you manoeuvre your way around the yard. Gas motors, on the other hand, can easily last the full duration of your cutting session on one full tank. Their disadvantage, however, is that they rely on a start pull-cord to work and this can sometimes be hard to use. They are also not very eco-friendly. Battery operated machines tend to be less powerful but give you a cordless option that doesn't pollute the air with fuel emissions.
Mulching Ability – If you are looking for a push mower that will nourish your grass without any additional labour, then a machine with mulching functionality should be considered. Mulching mowers use blades to finely cut grass before returning it to your lawn. The mulch then acts as a natural fertilizer by feeding nutrients back into the soil.
Side Discharge – A Side-discharge mower is generally the least expensive option. The grass is discharged back onto the lawn as you cut. These cuttings are expelled via the side of the machine and leave a trail as you push forward. If the cuttings are released evenly, they can act a s a natural fertilizer but if the machine leaves large clumps along the way, then be aware that they could damage your lawn. Another option is to rake up all of the cuttings once done.
Bagging – Many mowers come with a bagging option where grass cuttings are collected and contained by the machine as you cut. Bagging devices are generally found on the side or at the rear of the mower and help to give your lawn that clean-cut look. Generally, rear bagging mowers give you more manoeuvrability as you push your way around trees and flowerbeds.
Cutting deck – In essence, a bigger deck means bigger blades. Wider decks can cut lawns quicker since they cover more space, this makes them more practical for large gardens. Smaller cutting decks are easier to navigate, however, and are preferable for smaller yards with many obstacles, like trees and flowerbeds.
Weight – Even self-propelled mowers require you to push and steer them in the right direction. This means that the lighter the machine is, the better. Heavier machines work will for flat terrains but if you have a yard that slopes or has many obstacles, then you want to avoid bulkier models.
Purpose – Do you intend on cutting your grass regularly? How big is your lawn? Do you prefer a mulch-free lawn? Each push-walk mower comes with its own features and depending on how customised you want your lawn to be, you need to decide which functionalities you are willing to forgo and which you simply cannot do without.
Push Mower FAQ
Q: What is a push mower?
A: A push mower is a grass cutter that requires a person to walk behind the machine and manually push it along while the blades turn and cut the grass. These mowers tend to be very easy to manoeuvre and while they do require you to put in some good elbow grease, the effort can be minimal (depending on how flat your yard is as well as the thickness of your grass). Self-propelled push mowers move forward themselves but still need to be steered manually.
Q: How do you clean a push mower carburettor?
A: Regular cleaning and maintenance of your lawn mower's carburettor will help to ensure that your machine remains efficient and also increases its lifespan. You can clean your carburettor by implementing the following steps:
Remove the deck - Before you remove the deck, make sure that there is no power connection or make sure that the fuel line has been switched off. Push your grass cutter onto a flat surface and then remove the deck, setting it to one side.
Remove the carburettor - Use a spanner to remove the nuts that secure it in place (remember to keep the nuts and bolts in a safe location). Take out the carburettor and lay it down onto a flat surface that has been covered with old newspapers.
Use a carburettor cleaner - Spray a carburettor cleaner onto the surface area, making sure you get the cleaner into all corners and crevices. Wipe sprayed areas with a warm and damp cloth to remove dirt, grease, and grime.
Compressed air - Do not apply the carburettor cleaner onto any plastic components since the harsh chemical might cause these parts to corrode. Instead, use an air compressor to blow away dust or wipe the parts clean using a warm damp cloth.
Dry thoroughly - Remember to dry out the parts before reassembling all of the pieces.
Q: How to change push mower blades?
A: Lawn mower blades can be prone to wear and tear and do not remain sharp forever. This means that on the odd occasion, they will need to be replaced. Luckily, changing blades isn't too hard to do. Simply follow these easy steps:
Safety first - To avoid nasty injuries, make sure that the cord is not connected and empty the gas from gas mower tanks. We also suggest that you unplug the spark plug – just to be on the absolute safe side.
Remove the bolts - Use a socket wrench to remove the blade mounting bolts and then the blade itself. Remember to pay attention to how each blade has been positioned so that you can remount the new one the same way.
Install the new blade - You can purchase new blades from hardware stores or home improvement departments. You might want to take the old blade with you so that you can compare blades and make sure you buy the correct ones. In some instances, you can salvage blunt blades by sharpening them again. Install the new blades, positioning them as per the older ones, and then remount them accordingly, tightening the bolts into place.
Check the blade for play - Before using the mower to cut the lawn, make sure that the blades have all been mounted correctly and do not wobble in their sockets.
Wait at least an hour before use - Once you have replaced the blades, reposition your mower in an upright position. If it has a fuel-powered motor, you will want to wait at least an hour so that the fuel can return to the motor. You can then continue to cut your grass and monitor the blade performance.
Sources:
How to Buy a Lawn Mower - Wiki How
Sign Up Now
GET THE VERY BEST OF GEARHUNGRY STRAIGHT TO YOUR INBOX