Best Lawn Fertilizers In 2022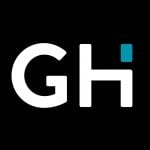 This product guide was written by GearHungry Staff
GearHungry Staff
GearHungry Staff posts are a compilation of work by various members of our editorial team. We update old articles regularly to provide you the most current information. You can learn more about our staff
here
.
GearHungry may earn a small commission from affiliate links in this article.
Learn more
Ever heard the inspirational phrase "the grass is greener where you water it"? Well, we've taken the liberty and revised this saying because "the grass is certainly at its greenest where it has been fertilized"! Yup, if you're after a lush lawn, then a good dosing of grass food is the way to go! Now, like with most products, you might be intimidated by the never-ending selection of fertilizers on offer. We're here to help you take a breather, however, and have done all of the extensive research for you.  If you're looking for the best lawn fertilizer, do yourself a favour and browse through our compressive list below. We've narrowed down the selection to the seven most effective types.
The Best Lawn Fertilizer
Scotts Turf Builder Starter Lawn Fertilizer
Coming in at number one, and for good reason, we have Scotts' Turf Builder formula. Living up to their slogan "grow new grass thicker and quicker", this fertilizer has specifically been formulated to encourage the growth of freshly sown lawns. In fact, Turf Builder has built quite the reputation for giving grass a quick start in life by promoting faster root and blade development. This is mostly due to the perfected 24-25-4 macronutrient ratio that works at providing the ideal environment for your lawn to grow in.
Safe for any grass type, this formula works well when planting new grass, reseeding an existing lawn, and for the installation of sods or plugs. Simply spread the granules across the applicable area and water lightly. And if you are a pet owner or have kids who love to frolic on the lawns, you'll be happy to know that according to the brand itself, none of their products contain hazardous or dangerous ingredients. This product is perfect for new homeowners who are kickstarting their lawn. 
Key Features:
24-25-4 fertilizer ratio
Improves seeding results
Great for sod and grass plugs
Grows new grass 70% thicker and 35% quicker
Safe to use around kids and pets
Specification:
Brand

Scotts

Model

21701

Weight

3.34 Pounds
Scotts Green Max Lawn Fertilizer
Deemed kid and pet-friendly, Green Max Lawn food, another outstanding product from Scotts, makes the cut for offering a 2-in-1 grass-growing solution!This concoction will gently feed your lawn while supplementing it with iron too. Iron is an essential micro-nutrient that enhances growth as well as the greening process. This granular mix further impressed us with the fact that each granule is packed with 100% nutritional properties, which means no futile fillers have been added to the formula.
Specially created to not stain or damage concrete, driveways or other hard surfaces, Green Max magically adds a deeper shade of green to your lawn within just three days. The result is a lush and healthy-looking garden. Safe to use on any type of grass, this formula works best when applied during the spring, summer, and autumn months. Our handy guide to the best grass seeds features more great products like this.
Key Features:
Greener grass in just 3 days
Kid and pet-friendly
Does not stain
Each granule is packed with 100% nutrition
Can be used on all lawn types
Specification:
Brand

Scotts

Model

44611A

Weight

1 Pounds
Miracle-Gro Water Soluble Lawn Fertilizer
Do you want to have "the" lawn that all your neighbours stare at in awe (or envy)? Lawn Food by Miracle-Gro could be the solution you're looking for! Packaged in an attractive 5 lb. box, the fertilizer comes equipped with a handy measuring scoop. For best results, however, you might want to invest in the Miracle-Gro Garden Feeder. This nifty device helps to spread the water-soluble solution accurately so that you don't burn or harm other plants.
Covering at least 4,000 square feet per box, this formula is both effective and affordable. A fertilizer analysis of 36-6-6 ensures that there's a fast release of all the important nutrients that grass needs to grow into a soft and green carpet of pure bliss. Suitable for warm and cooler season grasses, Lawn Food encourages growth in a wide selection of climates. As a precautionary measure, make sure to follow the mixing directions closely because straying from the advised measurements could possibly cause harm to both plants and pets. Love this product? Check out our review of the best zero turn mower for our top picks. 
Key Features:
Feeds all grass types
Feeds up to 4,000 sq. ft
Works best with the Miracle-Gro Garden Feeder
Works fast and effectively
Safe for pets if used as directed on the label
Specification:
Brand

Miracle-Gro

Model

1001834

Weight

6.01 Pounds
Milorganite Organic Nitrogen Lawn Fertilizer
Milorganite is one of the leading brands that are responsible for keeping golf estates around the world in tip-top shape. Completely organic and eco-friendly, this slow release formula reduces the need for watering while cutting down mowing time too. Essentially, is saves you time and money all while giving you a brilliantly green and healthy lawn. You can also rest assured knowing that your pets and children will not be exposed to harsh chemicals that are sometimes found in other fertilizers.
With added iron, Milorganite Organic Fertilizer promotes top growth while giving grass a rich green colour. For best results, you want to apply this formula to a well-established lawn since root growth isn't its selling point. Used by gardening experts for over 80 years, we think it's safe to say that this is a brand you can rely on! Find more great products like this by checking out our guide to the best leaf rakes.
Key Features:
Covers: 2,500 sq. ft.
Includes 4% iron
100% non-toxic
Slow release formula
Reduces the need for watering
Specification:
Brand

Milorganite

Model

636

Weight

36.7 Pounds
Simple Lawn Solutions Green & Growth Liquid Lawn Food
Treat your lawn to a liquid feast! Not only do we love the brightly colour packaging of this bottle but the high nitrogen content that combines a slow and quick release formula is superbly impressive in itself. What's even more impressive, is that Green & Growth is 100% natural and absolutely no harsh chemicals can be found in its composition. This makes it great for family homes and schools where you have to keep the health and safety of kids and pets in mind.
Formulated to encourage vigorous root growth while strengthening established root systems at the same time, thisliquid lawn food also gives grass a thick and lush texture, making your garden your favourite place to be! Suitable for every grass type and eradicating the need for frequent laborious applications, Green & Growth remains both inexpensive and convenient – exceeding your expectations with its brilliant results! You may also like to check our guide to the best lawn edgers.
Key Features:
No harsh chemicals
70% Quick Release Nitrogen
30% Slow Release Nitrogen
Safe for all grass types
Premium 28-0-0 formula
Specification:
Brand

Simple Lawn Solutions

Weight

2.85 Pounds
LawnStar 16-4-8 NPK Fertilizer
Using only premium ingredients, this bulky bottle of liquid fertilizer by LawnStar is enough to cover up to 16,000 sq. ft of lawn, making it an economical option for homes with large gardens. Much like Simple Lawn Solution's emulsion of slow and quick release properties, this 16-4-8 formula also targets vigorous root grow with its fast nitrogen release while focusing on root strength and top growth at the same time.
With highly-bioavailable seaweed as an added ingredient for extra effect, this liquid lawn food can be used on all grass types. To add to this product's convenience, LawnStar has an easy mix application and is compatible with absolutely any pump-up garden sprayer or hose-end sprayer bottle. If you're looking for a fertilizer that gives fast results without the schlep of frequent applications, then you'll want this formula on your shopping list! LawnStar guarantees a balanced lawn that will make your house a home.
If you want to makes sure that your lawn stays well-hydrated, be sure to invest in a reliable lawn sprinkler.
Key Features:
Fast and slow release nitrogen
Suitable for all grass types
Enhanced with bio-stimulants
Spring and summer lawn food
Easy mix and application
Specification:
Brand

LawnStar

Weight

11.4 pounds
Lawn Fertilizer Buying Guide & FAQ
How We Chose Our Selection Of Lawn Fertilizers
Brand –When it comes to lawn food, we wanted to make sure that the results will be the lush and green lawn you had hoped for. This is why we decided to stick to brands that have a good reputation for manufacturing products that work like promised while sticking to the ingredients listed on their packaging – to ensure that no toxic substances are used without the necessary caution given.
Price –When it comes to determining the price of lawn fertilizer, then giving accurate calculations becomes a bit tricky. But don't worry, we did the math for you! We measured the price against quantity, quality, and the number of applications you get per purchase and then created a comprehensive list of products that will meet an assortment of different budget types.
Reviews –What better way to get the gist of a product than by getting feedback straight from the horse's mouth. The horse we refer to in this instance is the consumer! We took some good time to read through online reviews to see if each brand of lawn fertilizer is living up to expectations. This process helped us to pluck out the rotten apples, leaving us with a selection of premium fertilizer blends that truly do work.
Features To Look For In Lawn Fertilizer
Release Type –Categorised into two types, lawn fertilizer can either have fast releasing properties or slow releasing properties. Liquid fertilizers remain instant in their effects while granular makes can release nutrients both instantly or over time. Brands that feed lawns over time are great for homeowners who prefer to stretch the months in between applications. They are also gentler and do not tend to burn grass as easily.
Consistency –Fertilizers come in two different forms, namely liquid and granular. Granular lawn fertilizers are popular for their ease of use and longevity. They can be the slow release type or can give faster results. Granular types also tend to be the cheaper option. Liquid fertilizer does not give a slow release option but the advantage is that their effects are almost immediate.
Fertilizer Numbers – Written clearly on the packaging of most fertilizer brands, you will see a list of the macronutrient levels. These levels are listed as a series of three numbers, for example, 22-5-10. The numbers give you an indication of how much nitrogen, phosphorus, and potassium (abbreviated N-P-K) is found in the granules or liquid. These are the three primary nutrients that grass depends upon to grow.
Nitrogen –The first number printed onto the packaging indicates nitrogen. Nitrogen stimulates leafy green growth as well as growth in stems and branches. If you want lush and healthy green grass then your fertilizer should include nitrogen.
Phosphorus – The next number listed refers to phosphorus. Phosphorus encourages seed germination and root growth.
Potassium –Potassium is the third number listed. It plays a vital role in nutrient transportation, root growth, and disease-resistance. It also encourages Nitrogen to be used by the plants more effectively.
Kid and Pet Friendly –If you have kids or pets who play out on the lawn frequently, then we suggest you invest in a safer and non-toxic fertilizing solution. Many manufacturers realise that most homes do have children and pets and take their safety into consideration by creating non-toxic fertilizers that are organic in nature. Please read the bag for insight on how harmful the contents of each brand can be before making your purchase.
Different Types Of Fertilizer
Natural Organic Fertilizers –Organic fertilizers are made from once living organisms and their by-products. They are applied like other fertilizers but can take longer to work. This is because a natural fertilizer solution breaks down slowly and releases the nitrogen over time. While this type is safe for homes where there are kids and pets, it does emanate a strong and foul odour – mostly because manure is an ingredient.
Synthetic Fertilizers – Synthetic fertilizers have been chemically manufactured. The advantage of using this type of fertilizer is that it has the potential to make lawn grass greener by dissolving into the soil faster and immediately releasing the nutrients. The disadvantage of synthetic brands, however, is that the results don't last very long, so applications need to be redone more often. They can also burn your lawn if not applied in a proper manner.
Lawn Fertilizer FAQ
Q: How Often Do I Need to Fertilize My Lawn?
A: How often you feed your lawn depends on the grass type and your climate. Essentially, there are two main grass types, namely cool season and warm season grasses.
Cool-season grasses. Cool-season grasses tend to remain green throughout the seasons when grown in cooler areas. Such grasses do best in climates where winters are cold and summers remain moderately warm (but not hot). A rule of thumb is to feed cool-season grasses twice in autumn and then again in the spring - after the first flush of growth.
Warm-season grasses. Warm-season grasses flourish in regions with higher temperatures and they generally turn brown or go dormant in winter. It's recommended that you feed this grass-type during active growth periods but not during the hottest months. Ideally, you want to apply the fertilizer in three phases: when the grass starts to green during early spring, again in late spring, and then one more time at the end of summer when the temperatures are not as extreme.
Q: How Soon Can I Mow My Lawn After Fertilizing?
A: Mowing your lawn at the right time is important when it comes to getting the best results from your fertilizer application. A good cut before you add fertilizer to your lawn will help to ensure that excessive growth and debris is removed, leaving behind healthy grass to work with. An application usually coincides with watering the grass well so that the nutrients can be absorbed quickly and easily. Wait a few days for the grass to dry and thicken before you mow again. If you are in the midst of a dormant season, you might have to wait up to a week or two before your lawn is ready for its next cut.
Sources:
How To Tips On Buying The Best Lawn Fertilizer For Your Yard - Plant Care Today
Water, fertilizing and mowing lawn-care tips - Consumer Reports
Lawn Fertilization - Landscaping Network
Sign Up Now
GET THE VERY BEST OF GEARHUNGRY STRAIGHT TO YOUR INBOX