Best Bulb Planters In 2022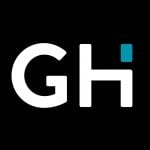 This product guide was written by GearHungry Staff
GearHungry Staff
GearHungry Staff posts are a compilation of work by various members of our editorial team. We update old articles regularly to provide you the most current information. You can learn more about our staff
here
.
GearHungry may earn a small commission from affiliate links in this article.
Learn more
Envision those picture-perfect veggie gardens in the magazines, and on blogs, that could be you, but planting bulbs is one of those chores many are avoiding. Those summer garden dreams don't have to be kicked aside this year. With the right tools and sufficient motivation, that beautiful garden will be budding in no time. There's really no magic to it, bulb planters make digging and planting a lot easier than hand or shovel tools. Their sharp, edgy mouths sink into the soil, creating beautiful holes in the ground for planting. What's more, they are fast and active and will definitely cut work time in half. However, to ensure you invest in the right bulb planter, we have provided a list of some of the best bulb planters to use this season.
The Best Bulb Planter
Power Planter Bulb & Bedding Planter

Need to plant multiple flower beds in the smallest amount of time possible? Then you might want to consider the Power Planter 100% USA Made 3"x7" Bulb & Bedding Plant Auger. It's a great tool for homeowners with wide garden areas waiting to be planted. Without the stressful concerns of tediously digging holes with a shovel or other smaller hand tools, the Power Planter provides a much easier option. Instead of physically digging out holes, this tool practically and powerfully drills into the soil, creating 3-inch wide holes suitable for planting.
Instead of settling for shallow holes, the Power Planter drills into the soil deeply enough to provide seeds and plants the soil to root contact they need and deserve. It's important to note that this auger comes without the drill, but works great with any 3/8-inch drill. It's equally interesting that this power tool was made by smart family farmers, and has been helping so many other farmers/gardeners for more than 30 years.
Ingeniously hand-welded with a tough frame made from durable 100% steel, every inch of this soil-drill is made to outlast other 'older garden tools.' Beyond using it as a garden-digging tool, it can equally be used for mixing fertilizers, paints, and even small batches of cement for users who are actively handy round the house. Furthermore, it's also effective when mixing polymers into the soil; simply connect the auger to a chuck drill, and it's good to go.
Key Features:
Durably hand-welded
100% Steel shaft
Standard 3/8-inch non-slip hex drive
Made in the USA
Specification:
Brand

Power Planter

Model

307

Weight

16 ounces

Skip digging the hard way with hard tools that only cause strain, pain, and result in long labor hours. There's a new and innovative way of digging up garden holes that requires less energy, pressure, and of course, less time. The UGarden Bulb & Bedding Plant Auger is made with durable, high-speed steel, well-finished with glossy green paint. This 16-inch auger reliably makes work a lot easier, providing extra-length for convenience and a sharp, pointy edge that quickly drives through the soil.
It also requires a regular cordless drill to operate, with absolutely no features that hold you back from loving that garden back to life. So, there's no need to second-guess this reliable auger; it's built to bore holes efficiently for hassle-free planting. What's more, those veggie and flower bulbs will thank you in no-time for digging deep holes that allow them to have sufficient root to soil contact beneficial to their growth.
Additionally, this auger burrows up to 16-inches deep, which works excellent for bulbs like tulips and daffodils that require much more depth to flourish. Plus, the hex shaft is suitably non-slip, ensuring its compatibility with a wide range of drills. And with a drill of 18v or more, this auger can perform a wide range of applications, from planting bulbs to tilling the soil, digging post holes, mixing seeds, paint or fertilizers, and much more. 
Even more, with every purchase, you get a free set of garden genie gloves to support the green cause. There are no more excuses to leave those garden beds bare. Plant more than a hundred bulbs in a matter of minutes with an auger that has the right design, efficiency, and construction to get the job done. You may also like some of these useful garden hoes from our list. Check them out.
Key Features:
Made with high-speed steel
Compatible with most drills
Digs holes up to 16-inches deep
Comes with a free pair of gloves
Specification:
Brand

UGarden

Weight

12 ounces



Fiskars has since become a household name for many who appreciate the high-quality products they let out. Established in 1649, they are actually one of the oldest companies in Finland. There's one thing many of their loyal customers can commonly agree on; they haven't dropped the ball since then. Ingeniously crafting the Fiskars Bulb Transplanter, they incorporated their famous orange signature on the handle, as a guarantee of their top-notch crafting skills.
As opposed to using a spade, garden fork, or ax, this bulb transplanter takes less time to bore a deep and appropriately wide hole. It is highly durable, long-lasting, and alongside other Fiskar products, built to fit the needs of its customers, especially permaculture gardeners. What's more, if you plan on digging several holes, this bulb planter can get the job done without bending under pressure.
Certainly, many may agree that it isn't the best version of itself yet, but it does efficiently carry out its work on pre-moistened grounds quite neatly. There's the orange-colored ergonomic handle that boasts of an easy-to-grip handle, as well as a spring-loaded design for quickly releasing compost. It's also a very affordable choice for those either looking for a replacement or people trying out bulb planting tools for the first time.
This particular bulb transplanter works best on soft garden beds and may not work as effectively on coarse, dry, or tight grounds. If you're simply looking to plug in a good number of seeds and bulbs to soft, enriched, and moistened soil, this is a very easy-to-use option to explore.
Key Features:
Great for planting bulbs
Spring-loaded handle
Gradation marks to measure depth
2.25-Inch diameter
Specification:
Brand

Fiskars

Model

79836935

Weight

9.6 ounces

If you still love the feel of getting down low and digging holes in the soil, then the Flora Guard Bulb Planter would be a great option. It measures 4-inches long and 3.2-inches wide, perfect for those well-rounded holes for bulbs, seeds, or transplanting. Made with hardened steel, it's sturdy enough to be used on soft, hard, or dry clay alike. It's equally straightforward to use, with a sturdy yet comfortable handle that makes all the difference.
The anti-slip grip has a very smooth feel on the hands, that won't leave blisters on the hands or fingers. And to ensure a smooth and stress-free operation, the handle is screwed on extra-tightly, establishing a firm hold on the body. Once the stainless steel mouth sinks into the soil, regardless of the texture or density, this bulb planter will solidly pull out the soil leaving a beautiful round hole for planting. It doesn't matter if the ground is wet, the Flora Guard bulb planter does a great job at smoothly pulling out soil.
Plus, it's pretty lightweight and easy to use, the grooved, sharp teeth do most of the work. And for users who are avoiding heavy tools that require extra energy, this is an exceptional tool designed for just that. Whether you're planting tulips, flower bulbs, or beautiful daffodils, this handy tool will save time and efficiently cut through the soil without bending or chipping off.
There's also a depth marker on the side with accurate measurements acting as the perfect guide when making holes. Plus, you can be assured of the durability this bulb planter promises, the chrome-plated steel is non-corrosive and rust-proof. With adequate maintenance, the Flora Guard Bulb Planter will last through many harvests.
Key Features:
Ergonomically-designed handle
Great for boring holes and transplanting
Anti-corrosive and rust-proof steel make
3.2-inches wide and 4-inches long
Includes metal planting dibber and gardening gloves 
Specification:
Brand

FLORA GUARD

Weight

13.6 ounces
Ymachary Long Handled Bulb Planter Tools

Technology has made a lot of things easier, from communication and advertising, to medical services, you name it! However, gardening is the one area that may seem a bit neglected since the big machines are mostly designed for commercial farming. With more farmers thinking of innovative ways to make basic chores and domestic gardening more manageable, we are seeing increased modernization when it comes to gardening tools.
The Ymachary Long Handled Bulb Planter Tools puts an end to long hours digging the grounds and planting. It requires relatively little effort, and users don't even have to stress with squatting or bending to dig. What's more, the long length allows healthy standing when digging holes, as well as a poke, squeeze, and pull operation. The good part is, this bulb planter goes beyond digging holes and equally acts as an efficient channel to plant seeds. So, users don't have to bend down to plant anymore, simply dig out the hole, plant and cover the soil while standing.
There's also a removable funnel that makes this extremely easy, as well as a removable handle that's incredibly soft on the hands. This ensures there's as little inconvenience as possible during planting or replanting. Also, the tip is sharp enough to sturdily pierce through the ground and create full, well-rounded holes.
Once the soil builds up, the pointed mouth opens up easily via the automatic soil-release feature, letting out the stored up soil.  You can be assured of utmost value with this bulb planter, being made of 304 stainless steel, with sufficient maintenance, the planter will remain rust-proof, sturdy, and extremely durable.
Key Features:
Semi-automatic planter
Made with 304 stainless steel
Plastic funnel seedling entrance
Great for planting tomato. Cabbage, chili, carrots and pumpkin seeds
Specification:
Brand

Ymachray

Weight

4.54 pounds




We do like a multi-tasker at Gear Hungry and the ProPlugger certainly doesn't disappoint! A five in one garden tool, you can bulb plant, weed, plug sow, fertilize and soil test with this hardworking dude. But as this is a best bulb planter review, how does the ProPlugger perform when it comes to specifically digging in your spring bulbs?
As a long-handled planter, it can take the strain out of all your bulb-planting needs, allowing you to work from a standing position and so saving you from unnecessary pain in your back or knees. It has a sturdy build, with the pole made from welded carbon steel, topped off with padded hand grips.  And we really like the easy to use design that, when it comes to digging those holes, is super quick. Simply push in, twist and pull and you'll have an approximately two-inch hole ready to be planted. Control the depth of the hole using the depth ring to set it at a consistent 2, 4 or 6 inches then tip the tool upside down to empty out the retrieved soil and you'll be good to go again. Although you will need to wipe out the plug chamber every so often as you dig to prevent clogging, its effective design means you can eat up the borders in no time, creating clean holes for your bulbs as well as your annual plants.
Once your bulb planting is done, you can also use your ProPlugger bulb planting tool for other key jobs around the garden. Use it as a sod plugger on your lawn to take soil samples. You can also use it to spot-fertilize your grass or trees as well as remove those stubborn, deep-rooted weeds. The ProPlugger is not the cheapest product in our best bulb planters review but it is one of the most effective as well as versatile, taking you through all those gardening season-long jobs with minimal fuss. And as a bulb planter that can also multi-task it is really good value for money. Be sure to also check out our list of the best mattocks for more great items like this. 
Key Features:
Long-handled 5-in-1 multi-use planting tool
Use to plant bulbs, weed, plug sow, fertilize and soil test
Simple push, twist and lift action that effectively removes soil
Set plunger at one of three depths for consistent sowing
Comfort hand grips for extra stability
Specification:
Brand

ProPlugger

Model

P246XL

Weight

5.5 pounds
Edward Tools Bulb Planter

For tough ground or large bulb patches, this solid looking, short handled Edward Tools Bulb Planter won't disappoint. Made from reinforced chrome-plated steel to prevent its body from bending even when hard pressed into compacted soil, this bulb planter is both reliable and quick to use.
The solid tube body digs deep into the soil, holding the dirt in place when you remove it and creating a decent space to plant your tulips, daffodils and other flower bulbs. The side of the planter also includes a depth marker from 1 to 4 inches to help you ensure consistent planting as you go. Once you have popped the bulb into its new home, simply squeeze the two sides of the handle together to release your soil back into the hole to cover your bulb, then pat down into place and move on. The coring system of the Edward Tools Bulb Planter also means you replace the soil as you took it out, with all the layers, including your top mulch dropping back into place. Neat.
While you do need to bend down to the ground to use this bulb planting tool, the ergonomic design of the handle helps to keep the pressure off your hands and make the job nice and easy. And the planting tool comes with an impressive lifetime warranty, with Edward Tools promising to replace it should the tool ever bend or break. Now that is confidence in their product! And we have to say it is extremely sturdy and is able to cope with the usual stones and debris you get in your soil as well as the body pressure you will need to exert on it as you dig. Our handy guide to the best garden shovels features more great products like this. 
Key Features:
Short-handled bulb planter for tough ground and heavy soil
Made from reinforced chrome steel to prevent any buckling or damage
Squeeze handle releases cored soil back to cover the bulb
Ideal for all bulbs as well as other garden plants
Comes with a lifetime warranty against bends or breaks
Specification:
Brand

Edward Tools

Model

RMG1000

Weight

10.6 ounces
Zenport Dibber For Seeds And Bulbs

Sometimes less is more, and that also counts for planting out and maintaining your garden. If simplicity and value for money is what you are really looking for when it comes to bedding in your new season bulbs, then check out this dibber from Zenport. First up, at less than £8 it is a great price and just the ticket for affordable and fuss-free gardening. Made from a lightweight plastic that is actually surprisingly sturdy once in the hand, the design is straightforward and super easy to use. A curved short handle sits nicely in the palm of your hand and enables a tight grip while the spike is sharp and long, perfect for manually puncturing holes in the ground.
With the Zenport Dibber this is bulb planting totally up close and personal – you will need to bend down or sit close to the soil and use your spare hand to pack the bulb, plug plant or seed into the narrow hole you have created. But it is minimally invasive and with its versatile spike size, can also be used for planting a host of other seeds and seedlings in your garden. You also get measurement units along the side of the spike so you can manage the depth of your hole, depending on the bulb or plant you are looking to bed in. There is a little give in the spike so you will need to be careful when using it in rocky or compacted ground. But as an everyday bulb planting tool that is really easy to use and keep clean, this is a great value addition to have ready and waiting in your garden tool shed. Find more great products like this by checking out our guide to the best garden fork.
Key Features:
Every day dibber for planting bulbs and seeds
Made from durable, washable and lightweight plastic
Strong handle for a tight grip when using
Sharp, long spike to create holes in the soil
Spike includes measurement scale for accurate depths
Specification:
Brand

Zenport

Model

GA401

Weight

1.6 ounces

Combining your DIY and gardening tool boxes, the Jisco Bulb Planter is a smart piece of kit which fits on most 3/8 inch or ½ inch electric drills to power down into the ground for easy bulb or seedling planting.
Made from a durable steel, the Jisco bulb planter comprises of a metal shaft with a spiral scoop blade that attaches to either a cordless or electric cabled drill to mechanically scoop out the soil with minimum effort. Whizz through your bulb planting chores with the Jisco, which drills 2 ¾ inch holes in the soil and allows you to go up to 8 inches deep, to suit the planting demands of your different bulbs. You can also use the Jisco bulb planting tool to plant in grass plugs, bedding plants or nursery stock seedings, meaning you can get a pretty impressive amount of planting done in even the shortest gardening session.
We think the Jisco bulb Planter works best on softer soil that is largely clear of larger stones, rocks or debris which could blunt or bend the spiral blades but for most gardens or small green spaces this is an ingenious way to get the job done. The bulb planting tool is also a good option if you find bending or stooping for too long a problem – just be mindful of how much pressure you put on to the planter as you dig to avoid bending or distorting the blade. This also makes a perfect gift for gardeners in your life.
Key Features:
24-inch long steel planter with spiral scoop blade
Works with any 3/8-inch or 1/2 inch electric or cordless drill
Fast and effective digging and boring action
Digs 2 ¾ inch holes, each up to 8 inches in depth
Good for bulbs, bedding plants, grass plugs or seedlings
Specification:
Brand

Jisco

Model

JB24

Weight

11.2 ounces
Auger Drill Bit Bulb Planter

Drill bit bulb planters offer the easiest and quickest way to make a hole for planting. Leave the shovel, trowel, and manual bulb planters in the shed. You're not going to need them now. This awesome Auger Drill Bit will make the perfect sized hole in seconds and all you have to do is press a button. It creates holes up to 14.6-inches deep and 1.8-inches wide, the perfect size for any small plant. 
Made from heavy-duty stainless steel, this drill attachment is built to dig into the earth countless times, without showing any signs of damage. It's not going to rust, the glossy black paint isn't going to crack, and it definitely won't break if it hits something solid in the earth. In short, it's built to last. 
The drill bit will work with any ⅜" or larger drill. They recommend using a drill that's 18V or over but you could get away with anything as small as a 14V drill. If you find yourself constantly digging holes for new bulbs, this tool will cut down your work time dramatically. Plus, it will save your back from bending down so often, so it's a win-win.
Key Features:
Made from heavy-duty stainless steel 
Glossy-black painted finish
Digs holes 14.6" deep and 1.8" wide
Minimum 14V drill (18V recommended) 
Works with ⅜" or larger drill
Specification:
Brand

Auger

Model

ADB-02014

Weight

9.6 ounces
Bulb Planter Buying Guide
How We Chose Our Selection Of The Best Bulb Planters
To get your garden or back yard in blooming marvelous condition, you will need a bulb planting tool that is totally up to the job. Digging deep into all the products currently out there, we used the following criteria to weed out the almost rans to come up with our final best bulb planters shortlist:

Reviews – we have checked out the user reviews and first-hand experiences, so we know our top bulb planting tools have been totally tried and tested when it comes to their gardening credentials
Price – we always look for value for money in terms of durability, ease of use and performance to ensure you get a good planting return on your buddinginvestment
Material – you need to be sure your bulb planter can stand up to heavy or repeated use, so the robustness of the material it is made from features in our final choice
Quality – this includes the bulb planting tool's overall design and build as well as effectiveness when used 'out in the field'.
Sources:
Bulbs: planting - RHS
How To Plant Bulbs - Dummies
Do I Need A Bulb Planter: Learn About Using Bulb Planters In The Garden - Gardening Know How
Sign Up Now
GET THE VERY BEST OF GEARHUNGRY STRAIGHT TO YOUR INBOX