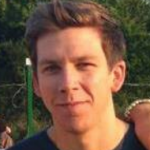 With spring well and truly in the air, many of us are turning our attentions to the garden and the work that needs to be done to get all those borders and planters in full bloom come summer time.
If you have ambitions to be green fingered this season, then the one thing you should look to buy is a bulb planting tool. Bulbs carefully sown now will blossom into a stunning display over the coming months, but you need to ensure you give them a good start. And that means getting them down into the soil where they can thrive. You can take out the backbreaking work of digging out your borders with a bulb planter, a simple but ingenious gardening device which will deliver your bulbs to exactly where they need to be.
A bulb planting tool is an effective way to take the strain out of gardening and is ideal if you are short of time, are not so mobile or simply don't like getting your hands dirty. From a simple spike to puncture the soil and create a small but deep hole to a circular design that effectively 'cores' the soil for a larger planting space, there are a whole host of bulb plantersthat will make your gardening prep sessions a breeze.  Go long handle for those tougher, extensive bulb planting jobs or opt for a bulb planter with a short handle for smaller garden and border spaces. Plus, with the range of bulb planting tools now available you can match your planter to the size of your garden and the type of soil as well as your own physical abilities. Gardening made even easier…what's not to like!
So, if you are looking for that extra bit of gardening help this spring, then check out our best bulb planters review and get ready for a blooming good summer.
The Best Bulb Planter
Bulb Planter Buying Guide
How We Chose Our Selection Of The Best Bulb Planters
To get your garden or back yard in blooming marvelous condition, you will need a bulb planting tool that is totally up to the job. Digging deep into all the products currently out there, we used the following criteria to weed out the almost rans to come up with our final best bulb planters shortlist:

Reviews – we have checked out the user reviews and first-hand experiences, so we know our top bulb planting tools have been totally tried and tested when it comes to their gardening credentials
Price – we always look for value for money in terms of durability, ease of use and performance to ensure you get a good planting return on your buddinginvestment
Material – you need to be sure your bulb planter can stand up to heavy or repeated use, so the robustness of the material it is made from features in our final choice
Quality – this includes the bulb planting tool's overall design and build as well as effectiveness when used 'out in the field'.
Sources:
Bulbs: planting - RHS
How To Plant Bulbs - Dummies
Do I Need A Bulb Planter: Learn About Using Bulb Planters In The Garden - Gardening Know How