Best Grass Seeds In 2021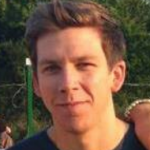 This product guide was written by Jordan Carter
Support us! GearHungry may earn a small commission from affiliate links in this article.
Learn more
Beautiful, green luscious lawns did not just spring up from nowhere. The homeowners put a considerable amount of time and energy to get those lawns to look neatly tailored and full. Grass seeds are the secret ingredient for getting your lawn from abysmally-sparse to green and spotless. There are different types of grass seeds that you can purchase, depending on the aesthetics you want in your yard. You can get cool-season grass seeds if you live in the Northeast or Midwest sections of the U.S because they can grow in cold temperatures and can still withstand some heat, while warm-season grass can grow and survive blazing temperatures of 75°F to 90°F.
If you've never heard of grass seeds or you're looking to get the best grass seeds for your lawn, we've put together the best selection of grass seeds for any weather and any climate.
The Best Grass Seed
Grass Seed Buying Guide & FAQ
How We Chose Our Selection Of Grass Seed
To pick the top five grass seeds for this guide, we carried out extensive research on a variety of grass seeds. Grass seeds are available both online and in most garden shops, and we focused mainly on reviews and prices.
Reviews - For the product reviews, we asked ourselves a couple of questions. Does the grass seed have good customer review? Do people want to buy more of your preferred grass seed? Did it grow their lawn to their satisfaction? These were the factors we considered before making our selection. It's not enough to go by the description provided by manufacturers because most times it is just marketing fluff. We examined many customer reviews, taking note of the positive and negative comments made by customers to form a balanced judgment. , we choose products that had more good reviews than bad ones.
Price - Most of the grass seeds chosen in this guide are affordable, so you don't have to splurge above your budget. We selected a variety of price points for the grass seeds reviewed in this guide. The affordable grass seeds are for people that merely want to fill a little spot in their lawn with a fast-growing grass, and the more expensive options are for larger yards. Regardless of which grass seed you're looking for, we got it covered!

Features To Look For In A Grass Seed
We focused on grass seeds that can grow under the shade, sun or in both conditions. The guide also highlights grass seeds with different price points from as little as $13 to $90. Other factors that were considered include, the size of the yard, grass type and level of care.
Grass Type - The lawn grass seeds in this guide can grow on most soils. If you have clay soil in your front yard, a grass seed that has a tall fescue or Bermuda grass will do much justice to your lawn. The grass seeds we selected are a mix of different species, which means that you can grow them on any soil. Depending on your preferences on lawn aesthetics, we recommend buying a blend of different grasses from the same species or a combination of species. This grows into an attractive lawn with incredible results. The grass seed blends we picked for this guide are disease- or insect-resistant, which means they grow uniformly. You can buy a single-variety grass seed; however, they are difficult for homeowners to maintain, but the result will be fantastic.
Size of Coverage Area - Measure the size of your lawn first before purchasing grass seeds; this is important. Once you know the correct dimensions, you can save money from buying more grass seed than you need. Most of the grass seeds we selected can cover lawn and garden space from as little as 750 square feet to as a much as 14, 000 square feet while some are merely used to cover a small patch.

Care Level - There are different types of grass seeds in this guide; some are Kentucky bluegrass, some have a mix of turf-type perennial ryegrass, fescue, and Kentucky bluegrass all in one. A perennial, cool-season lawn grass like the Kentucky bluegrass has a distinct care level to warm-season grasses like Bermuda grass. Proper lawn care is required if you want an aesthetically pleasing front yard. Grass seeds, irrespective of type, need a lot of moisture in their life. You'll probably find yourself spending most of your mornings and evenings watering the seeds if you want them to grow.
Once your grass starts to grow, you can reduce the frequency of watering them and give at least one inch of water per week. This allows their roots to grow deeper into the ground and makes your lawn resilient to drought. For a good schedule, water early in the morning to avoid excessive evaporation. You can water at night too, but you have to be careful. Watering at night can cause fungal disease.

Types Of Grass Seeds
Choosing the perfect grass seed is not as difficult as most people think. First, you have to consider the region and climate in the area where you live. Then, you can decide to get a grass seed that fits the climate in the area. There are two types of grass seed, namely the cool-season (northern) or warm-season (southern) grass.
Cool Season Grass - This grass grows in mountain and Piedmont regions and remains green throughout winter. Cool-season grass thrives best in fall, but often look stressed during summer. They are best seeded in early fall and should not be planted in late winter or spring. Tall fescue, Kentucky bluegrass, perennial ryegrass, and fine fescues are the most common types of cool-season grass.
Warm Season Grass - This type of grass performs better during the summer, turn brown in fall and green up in spring. So, if you reside in the far east and southern region, warm-season grass is the best option for you. Warm-season grass is typically seeded or planted as a single variety. Carpet grass, St. Augustine grass, Centipede grass, Zoysia grass, and Bermudagrass are all types of warm season grass.

Grass Seed FAQ
Q: What is the best time of year to plant grass seed?
A: Warm-season grass like Bermudagrass, Zoysia grass or Carpet grass should be planted in summer or late spring, when temperatures are hot and scalding. They thrive better in warmer climates.
While cool-season grass seeds like Tall fescue, Kentucky bluegrass, or perennial ryegrass must be planted in late summer or early fall which is when they thrive the best. Cool-season grass seeds boom better in northern climates and flourish in regions where warm and cool weathers overlap.
So, depending on your climate, always align your planting with the seeds' active growth period. If you want the best results, plant your cool-season plants in fall and your warm-season plants in spring.

Q: Can you put down too much grass seed?
A:  Over-seeding can cause some grass seeds to struggle. In some cases, the lush lawn you were aiming for could be ruined with excessive grass seeds on the topsoil. When you excessively spread grass seed on soil, you put a strain on the roots as the seedlings grow.
While some lawn grass will push through quickly, taking as much moisture and nutrients as possible, others would fail to grow a deep root structure. This is where the patchy lawn you've probably seen in some front yards come from. They are the results of seedlings fighting for natural resources.
Some seedlings push through and survive competitive soils; however, their physical structure suffers. These seedlings only got sparse nutrients, causing their grass stem and blades to form a thin shape. Their thin shape cannot survive foot traffic and harsh environments as they would with uniform seed distribution. Hence, during severe summer seasons, the grass might die even after months of survival.
You'll also notice with over-seeding that some of the seeds might not get in contact with the soil, as they are stacked up on other seeds. Without access to the soil, germination cannot happen.
However, if you do choose to over-seed your cool-season or warm-season grass seeds, you'll have to do so in the best climate for them—spring.
Grasses need a temperature of 59 to 77 degrees Fahrenheit to germinate and you can't over-seed during heavy freezes or snow. If you can, keep the young grass seedlings away from freezing temperature.
The best way to over-seed your lawn is to rake and expose the seedbed. Get rid of rocks and debris, then use an adequate amount of seed in the seed spreader because each species has a precisely suggested seed rate.
Over-seeding is primarily restricted to cool-season grasses like perennial, tall fescue, annual ryegrass, and sometimes bluegrass. Warm-season grasses that spread through the production of runners such as Carpet grass (which is a slow growing grass) should not be over-seeded because they can get damaged or diseased.

Q: Will grass seed die if it freezes?
A: Yes! Some grass seeds are prone to freezing. It might be difficult to wait for the right season to start planting your lawn, but it is better to wait than to waste funds and watch your grass seeds die due to the wrong temperature.
Experts advise planting your cool-season grass seeds after the last frost. Failure to do this might result in seedlings fighting weeds, dormancy, and slow germination—and a number of conditions that can kill your growing lawn.
For warm-season grasses, a soil temperature of about 75 degrees Fahrenheit or higher is preferable. If you plant these seeds in colder temperatures, they will fail to grow, and become dormant. Warm-season grasses will only wait to germinate when the soil is warmed up in the summer, but if you plant them before the soil is warm, they become dormant and will turn to foods for birds and squirrels.
Also, your cool-season grass seed prefers soil temperatures of 55 to 75 degrees Fahrenheit. When temperatures are below 50 degrees Fahrenheit, cool-season grass can become dormant.
You should plant the seeds and germinate them 4-6 weeks before frost begins. Otherwise, the cold will kill the seeds that have not germinated as well as grass that hasn't matured.
Weeds are one of your biggest nightmares if you're thinking of growing a lawn in winter. Your grass seeds will end up fighting for space and resources with growing weeds.
Weeds are incredibly aggressive; they can rob your baby seedlings of essential moisture and nutrients needed for growth.
If you are storing your grass seeds for future use, make sure to keep them in a cool, dark area. Otherwise, they risk getting frozen when the temperature drops.
The best!
Gear, gadgets & stuff for men
Straight to your inbox