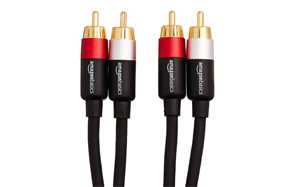 AmazonBasics 2-Male to 2-Male RCA Audio Stereo Subwoofer Cable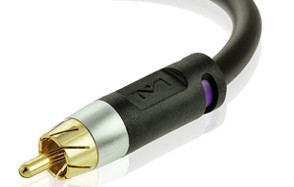 Mediabridge ULTRA Series Subwoofer RCA Cable
Fosmon A1602 RCA Cable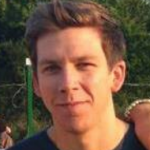 Those of you over a certain age will recognize the RCA cable as something that was once used to connect your DVD or even VHS player to your moldy treasure chest of television that required at least 3 people to carry from room to room so everyone could get a decent view of the movie. We've progressed from that, and now it's all about the HDMI cable for viewing our favorite shows and movies. However, unlike some technology that was here one minute and suddenly gone the next, the best RCA cable still has a lot to offer, which is why we still find them on the back of our TVs and other devices.
That's right. It's not that easy to completely disregard something that's been used for the past 70 years. We know, we didn't expect it to be that long, either. But whatever, the technology always feels much closer to the present, so we'll give it a pass.
While it's more famously and more memorably used for connecting home video players to a television, that's out of fashion, and now, the RCA cable is perfect for when you want to show off your recent vacation videos or short film and they're great for hooking up to bookshelf speakers. You might think the world has passed the RCA cable by, but there are still plenty of uses for it as long as you know what you can use it for.
The Best RCA Cable
RCA Cable Buying Guide & FAQ
How We Chose Our Selection Of RCA Cables
With any of our buying guides, we want to ensure we only select the finest and highest quality products around. It would be easy for us to merely print off photographs of all the products in the world and throw darts at them, but not only could that get dangerous, but it will also get us nowhere. Instead, we focused on these important factors to help us decide.
Brand - Picking great brands can be tricky, especially with electronics. Standards and manufacturing are so set and legitimized nowadays that the chances of you getting a cable that will burn down your house seems so unlikely you may as well not worry about it. However, while you can generally trust most brands, there are still varying levels of quality to look out for. To ensure we found the best RCA cables for you, we sought trustworthy brands that are trustworthy and durable.
Price - Prices for every day electronics have plummeted in recent years, and now it's easy to get any type of cable whenever you like. Most people, especially those not as tech savvy as others will look at items at a higher price and expect them to be of better quality. The more tech-savvy among us know this isn't the case, though. While some products which cost a little more may have slightly (but only slightly) better construction, the differences are negligible. Luckily, RCA cables are not an expensive item, anyway, so even if you want to go for a premium pick, you won't be breaking the bank which is always a good thing.
Reviews - Finally, our favorite part of the research process is the reviews. Through these fantastic wormholes we get superb and valuable insight into the quality and performance of a product. Most if not all product descriptions will spend the entire time telling us how amazing their product is and fill the information boxes with lines upon lines of jargon the average person doesn't understand. It's nice that these companies are so enthusiastic, but it means nothing until you try out the product for real. We're thankful for the plethora of information reviews provide us, as it allows us to understand how well as product holds up 1 week, 1 month, and even 1 year down the line. And if it's a really good product, we might find out how it work 20, 30, or 40 years later, too.

Features To Look For In RCA Cables
Before you hook up with the best RCA cable you think is right for you, check out these essential key features which you must remember if you want to make sure you're getting the best deal for you. While we're sure you already have a decent idea of what to look for and what to expect, we'd hate for you to end up with the wrong cable because you didn't want to do just a little more research.
Length - RCA cables come in a variety of lengths from the small 3 foot cables to the ultra-long, ultra-awkward 12 foot cables, and you might even find even longer ones. We know it's tempting to buy the longest cable just so you can show off to Bob next door in a weird masculine battle for supremacy, but ask yourself if you really need the longest cable.
We're thinking no.
A cable that's too long can damage the signal, it could be a tripping hazard, and it will be difficult to transport. However, a cable that's too short will be almost useless, especially if you need to rearrange the room. A long cable is useful for recording music or playing gigs, but it's not always needed for home use.
Shielding - A shielding design protects the signal from interference from both radio frequency and electromagnetism. This ensures a better signal and more clear sound as the interference cannot penetrate the cover, which will cause noise.
Likewise, shielding will also stop the cable itself making any noise, which would be just as irritating as the cable being interfered with. This shielding is usually made from a braid or foil, or a combination of both.
Connectors - The connector is the small protruding part of the cable that plugs into ports on the back of a television or speaker. Some places will refer to it as a coaxial connector and can deliver surround sound audio. As the main precursor to HDMI, you likely already know how to use it, but the cable heads are color coded so you can plug them into the correct ports.
Quality - While the technical stuff is always useful to know, we're sure most of you are more concerned with the quality of the cable. This quality varies from product to product, and while it's not a hard and fast rule all the time, it will usually depend on how much you paid for the cable.
High-quality cables deliver fantastic, panoramic and dynamic sounds whereas lower quality options will provide something closer to a dull, flat tone because the frequency range is not as wide.
For certain situations, this won't be a problem and you might get away with a low-quality cable. However, for times where sound quality is everything, it pays to spend a little more.

RCA Cable FAQ
Q: What is an RCA cable?
A: An RCA cable is an audio and video cable. It was a common component of TV, home video, and audio for the latter half of the 20th century and was also a popular cable during the early 21st century. More recently, it has been replaced by the might of HDMI in our quest for evermore crisp and clear video and ear-drum bursting audio. However, that is not to say it is a redundant piece of technology.
Q: Which type of connector is the best?
A: We can't say for sure which connector is the best one for you to choose because the best for you may not be the best for someone else and vice versa.
What we can say, though, is that any cable offering fantastic audio quality with stable connectivity and a lack of interference is an excellent option depending on your needs.
Q: How to convert HDMI to RCA?
A: Okay, so it's not technically converting like you would a file, but it's still close enough that we feel convert is the easiest word to use. Thankfully, it's not complicated, which is excellent news if you want to play audio or display video from an older device onto your current TV or similar projection equipment.
To convert HDMI to RCA, you will need to invest in a converter box either online or from a local electronics store following this, follow these instructions:
Connect converter to a wall socket or similar power source
Connect HDMI cable to converter box
Plug the red and white cables into the red and white ports on the converter, these are your audio cables
Plug the yellow cable into the yellow port, this is your video cable
Find the correct input channel and do whatever you need to do
We feel like it should be more complicated, but there you go. If you want to convert RCA to HDMI, you can follow similar steps, but you may need a different converter.
Sources:
What Is an RCA Cable? - Lifewire
HDMI Cables vs RCA - It Still Works
How to Convert HDMI to RCA - Tech FAQ