Best RCA Cables In 2022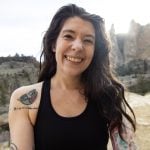 This product guide was written by Tuesday Kirby Kahl
Last Updated
July 9, 2019
Tuesday Kirby Kahl
Tuesday Kirby Kahl is a contributor at Gear Hungry. Her fierce love for the outdoors fuels everything she does. Her professional pursuits include writing, creating art, and photography. These professional passions allow her the time to live life outside as a rock climber, skier, runner, backpacker, paddle boarder, swimmer, and explorer. When Kirby is indoors, she enjoys tea, whisky, old films, cooking, and baking. Her product testing and feedback have shaped the design of everything from climbing shoes to candles.
GearHungry may earn a small commission from affiliate links in this article.
Learn more
Those of you over a certain age will recognize the RCA cable as something that was once used to connect your DVD or even VHS player to your moldy treasure chest of television that required at least 3 people to carry from room to room so everyone could get a decent view of the movie. We've progressed from that, and now it's all about the HDMI cable for viewing our favorite shows and movies. However, unlike some technology that was here one minute and suddenly gone the next, the best RCA cable still has a lot to offer, which is why we still find them on the back of our TVs and other devices.
That's right. It's not that easy to completely disregard something that's been used for the past 70 years. We know, we didn't expect it to be that long, either. But whatever, the technology always feels much closer to the present, so we'll give it a pass.
While it's more famously and more memorably used for connecting home video players to a television, that's out of fashion, and now, the RCA cable is perfect for when you want to show off your recent vacation videos or short film and they're great for hooking up to bookshelf speakers. You might think the world has passed the RCA cable by, but there are still plenty of uses for it as long as you know what you can use it for.
The Best RCA Cable
AmazonBasics 2-Male to 2-Male RCA Audio Stereo Subwoofer Cable
For all of your audio needs, the AmazonBasics 2-Male to 2-Male RCA Audio Stereo Subwoofer Cable is the best option for you to choose. It is available in three sizes of 4, 8, and 15 feet, which is ideal for comprehensive home theater setups, professional environments, and even classrooms to ensure every student hears with total clarity.
You can also purchase this RCA cable in multiple pack sizes, with both single and five-pack options available. This ensures you can enjoy clear audio in every room of the house with no heated discussions over whose turn it is to use it, or needing to book the cable out a week in advance.
As you'd expect, it enhanced audio connections and provides reliable and secure performance. It operates at both high and low frequencies, which makes it one of, if not the most, versatile options available for both professional and recreational use. The cable setup is durable, with corrosion-resistant gold-plated and full-metal connectors that guarantee peace of mind and removes the fiddly frustrations you may find with lesser options. The ends are also color coded in red and black to make setup even more straightforward, especially for those who readily admit they are not the techiest people in the world.
As a 2-Male to 2-Male device, it connects to a variety of TVs and audio systems so you can always ensure excellent audio whether you want to show off your old home movies or dive deep into the latest blockbusters on Amazon Prime. For audiophiles who need dependability and high-quality, this is the cable for you. You may also be interested in some of the best Thunderbolt 3 cables from our list, so check them out.
Key Features:
3 sizes
Multiple pack sizes
Enhances audio connections
High or low-frequency suitability
Corrosion-resistant gold-plated full-metal connectors
Eliminates unwanted noise and feedback
Color-coded
Specification:
Brand

AmazonBasics

Model

PBH-20216

Weight

1.44 Ounces
Seismic Audio Premium Red 1 Foot Dual RCA Male Audio Patch Cable
The Seismic Audio Premium 1 Foot Dual RCA Male Audio Patch Cable is another excellent option to consider, especially for single setups that are close enough that the 1-foot cable can connect with ease. Like any decent RCA cable, it's fantastic for both professional and home audio environments, although it's arguably better suited for more compact setups for a more reliable connection.
The cable has both right and left compatibility, and with male cables on each end, you can hook it up to TVs audio equipment with ease. With this, you're provided clean and clear sound that ensures you hear every whisper, mumble and low-bass boss music so you are appropriately prepared to battle it out and complete level.
Perhaps most eye-catching about this cable is its durability, though. It comes with spring strain relief that allows you to twist and bend it while still maintaining excellent connectivity and responsiveness. For compact setups like bedrooms, this is vital for guaranteeing you get all the benefits of an RCA cable without experiencing issues. For those who love superb cable management, you'll also find this feature to be a fantastic addition to your audio setup.
The flexible PVC jacket also goes a long way towards ensuring this durability, while the color-coded ends make it easy to determine which end goes where. For high-end audio lovers or anyone who needs digital-to-analog conversions, these can prove highly efficient and effective, and you could open up your world to a brand new dimension of audio quality that you never thought was possible.
Key Features:
1-foot cable
Suitable for professional and home audio equipment
Right and left compatibility
Spring strain relief
Color-coded
Flexible PVC jacket
Clean and clear sound
Specification:
Brand

Seismic Audio

Model

SAPRCA1-RD

Weight

2.72 Ounces
When all else fails we can always look to Amazon's own for a great deal and the AmazonBasics RCA Adapter is no different. Here, you're getting versatile connectivity for smartphones, tablets, and MP3 players into devices like tailgate speakers and many more, while the left and right input ensures clear and balanced audio.
With dual-shielding, your sound is protected and the corrosion-resistant plating keeps this cable lasting through many nights of you dancing in your living room after everyone's gone home. The connection is secure without feeling too tight but the plugs feel too fat for you to grip properly. We know this won't affect everyone though, and with lengths as long as 25 feet, it's ideal for either home or professional use.
Key Features:
Multiple lengths
1- or 5-pack
Versatile connectivity
Works with left and right audio inputs
Dual-shielding polished metal connectors
Corrosion-resistant
Beveled step-down design
Specification:
Brand

AmazonBasics

Model

PBH-19822

Weight

2.72 Ounces
1 year limited warranty
Works with left and right audio input
Durable construction
Plugs are a little too fat for proper grip
Monoprice 1.5ft Premium 2 RCA Plug
This two channel Monoprice 1.5ft Premium 2 RCA Plug protects from both RFI and EMI interference for uninterrupted clarity and excellent results whether you want to play your favorite album or stream the latest ultimate movie. The smooth connection is like a flowing river of noise into your ears, while the firm connection ensures straightforward listening.
The connectors are gold plated for long life while the color-coded rubber rings make it easy to slot into the correct port. We found other cables are slightly more flexible, and this option is not as long as others, but for a simple bedroom or home studio setup, it's ideal. Our guide to the best portable Bluetooth speakers features more great products that are compatible with this cable.
Key Features:
1.5 feet
Two-channel audio cable
22AWG conductor
Shielded design
Prevents EMI or RFI interference
Color coded
Embedded rubber rings
Specification:
Brand

Monoprice

Model

105346

Weight

2.72 Ounces
Corrosion-resistant
Easy to grip
Firm connection
Not as flexible compared to other cables
Our best value pick comes in the unique for of the Fosmon A1602 RCA Splitter which maximizes your connectivity options at a spectacular price. It's compatible with all devices, and you need not disconnect anything when ting to switch inputs which saves time, especially if you're trying to beat the next mission.
You need no external power source for easy convenience and connectivity while the one touch switch makes it easy to use. It may feel a little cheap to some, but for simplicity and effectiveness, you can look past that, and the performance speaks for itself. Be sure to check out our reviews of the best lightning cables for more amazing products like this.
Key Features:
Compatible with all devices
No external power required
3 inputs
1 output
One touch to switch
Specification:
Brand

Fosmon

Model

A1602

Weight

4.8 Ounces
Enables your TV to connect to additional devices
High performance
Compact design
Mediabridge ULTRA Series Subwoofer RCA Cable
If you're looking for an RCA cord that goes a step ahead of the competition and rewards you for splashing the cash, the Mediabridge ULTRA Series Subwoofer Cable is a spectacular choice for audiophiles everywhere.
At 15 feet long, it offers plenty of space for you to move around while the 2 layers of foil shielding prevent interference, to ensure precise and quality audio that will raise your expectations for all other audio for as long as you live. It boasts a low-loss and a wide spectrum frequency, while the copper-clad center conductor is durable. The 1 year warranty is also useful but the end of the cable doesn't boast fantastic flexibility, so be careful with it. You might like some of the best AUX cables from our list, so be sure to check them out.
Key Features:
15 feet
Copper clad center conductor
High contact pressure
2 layers foil shielding
Precise audio quality
Adjustable velcro strap
1 year warranty
Strong and clear signals
End of the cable is not as flexible as we'd like
KabelDirekt RCA Stereo Cable
Available from 3 feet to 25 feet, this KabelDirekt RCA Stereo Cable boasts versatility with its premium 2 channel design making it a dream for lovers of crisp, clear audio whenever they need it. Its core-shielded to provide protection, while the dual male to male style allows it to connect your audio receiver to your home video system with ease.
This ensures top-of-the-line signal transfer and pristine audio so it feels like whoever is talking is right next to you. The set up is easy to use and the cables feel tough, but not too tough that they are difficult to maneuver. The red and white text can be a little difficult to read when the lights are dim, but if you ever needed an excuse to get organized before the movie starts, this is it. Be sure to combine this cable with some of the best Bose speakers from our list.
Key Features:
Premium 2 channel design
Core shielded
2x male to 2x male
24 karat gold plated connector
Optimal signal transfer
Specification:
Brand

KabelDirekt

Model

258

Weight

2.4 Ounces
Clear audio
User-friendly design
Sturdy
Red and white text can be difficult to read in low light
Hosa TS Stereo Breakout Cable
The Hosa TS Stereo Breakout Cable is a male-to-male style and is an ideal candidate for producers and audio mixers to reach their dreams of playing in bars, clubs, and then arenas until eventually they beam a set directly from the moon.
They boast an efficient signal transfer with enhanced clarity and minimal-to-nonexistent interference with a durable construction and high-quality parts. The nickel-plated design is also good, but we'd prefer if they were gold plated for better corrosion resistance. However, they're cheap enough we can look past this and appreciate them for what they are. You'll find more great products for musicians by checking out our guide to the best MIDI keyboard controllers.
Key Features:
Nickel-plated plugs
Efficient signal transfer
OFC spiral shields
Durable
Enhanced clarity
Specification:
Brand

Hosa

Model

CMP159

Weight

7 Ounces
Quality construction
Decent price
Suitable for iPod and laptops
No gold plated connectors
UGREEN 3.5mm to 2RCA Audio Auxiliary Stereo Y Splitter Cable
Covering a variety of devices, the UGREEN 3.5mm to 2RCA Audio Auxiliary Stereo Y Splitter Cable is a fantastic, high value pick for more serious audiophiles. It works with iPods, iPads, tablets, laptops, and more, delivering superb quality with every use.
The 18 month warranty ensures confidence in the product and the gold-plated connectors ensure long life and satisfaction. The cable is also flexible for easy maneuverability while the driver-free installation makes set up a breeze even if you've never used RCA cables before. It doesn't hold up great in extreme temperatures, so keep it away from the middle of the desert and the North Pole and you'll be sweet. Be sure to also check out our guide to the best headphone amplifiers for more great audio products.
Key Features:
Broad compatibility
Excellent audio quality
Gold-plated
2 RCA stereo adapter
18 month warranty
Specification:
Brand

UGREEN

Model

10584

Weight

2.4 Ounces
Flexible cable
High quality construction
Driver-free installation
Poor temperature tolerance
RiteAV RCA Audio Video Cable
The RiteAV RCA Audio Video Cable is another option that makes up for its cheap-ish look by delivering no-nonsense quality. The 3 male adapters are gold-plated for the best resistance to wear and damage while stable connection ensures fantastic results no matter what you use it for.
Ranging from 3 feet to 50 feet, it's suitable for a wide variety of applications including simple home use or for something more commercial. It's also easy to set up, so you can enjoy perfect tunes as soon as it arrives. The cable itself doesn't feel as tough as others, but as long as you take care of it, we think you'll be okay. You may use it with some of the tower speakers from our list.
Key Features:
3 male adapters
Gold plated
1 video adapter
2 audio adapters
3 feet to 50 feet
Specification:
Brand

RiteAV

Model

121210

Weight

0.64 Ounces
Good price
Easy to set up
Stable connectivity
Feel less durable than other options
FosPower 2 RCA M/M Stereo Audio Cable
Our final pick boasts 24 karat gold plating with a tin-plated copper core for maximum interference protection. The FosPower 2 RCA M/M Stereo Audio Cable is resistant to rust and corrosion, but is also flexible enough for easy threading.
It is resistant to signal loss which results in excellent sound, and with multiple lengths, you can find something to suit your needs. The cable tip feels a little too loose, but the quality of the rest of the cable makes up for it giving you a trustworthy RCA cable ideal for home theater systems, DJing in your backyard with outdoor speakers, or letting everyone know your favorite song as you fly down the highway.
Key Features:
24 karat gold plating
Tin plated copper core
Reduced rusting
Flexible
Less EMI and RFI interference
Specification:
Brand

FosPower

Model

FOSCBL-2152

Weight

0.8 Ounces
Aluminum foil shielding
Resistant to signal loss
Good sound
Cable tip is a little too loose
RCA Cable Buying Guide & FAQ
How We Chose Our Selection Of RCA Cables
With any of our buying guides, we want to ensure we only select the finest and highest quality products around. It would be easy for us to merely print off photographs of all the products in the world and throw darts at them, but not only could that get dangerous, but it will also get us nowhere. Instead, we focused on these important factors to help us decide.
Brand - Picking great brands can be tricky, especially with electronics. Standards and manufacturing are so set and legitimized nowadays that the chances of you getting a cable that will burn down your house seems so unlikely you may as well not worry about it. However, while you can generally trust most brands, there are still varying levels of quality to look out for. To ensure we found the best RCA cables for you, we sought trustworthy brands that are trustworthy and durable.
Price - Prices for every day electronics have plummeted in recent years, and now it's easy to get any type of cable whenever you like. Most people, especially those not as tech savvy as others will look at items at a higher price and expect them to be of better quality. The more tech-savvy among us know this isn't the case, though. While some products which cost a little more may have slightly (but only slightly) better construction, the differences are negligible. Luckily, RCA cables are not an expensive item, anyway, so even if you want to go for a premium pick, you won't be breaking the bank which is always a good thing.
Reviews - Finally, our favorite part of the research process is the reviews. Through these fantastic wormholes we get superb and valuable insight into the quality and performance of a product. Most if not all product descriptions will spend the entire time telling us how amazing their product is and fill the information boxes with lines upon lines of jargon the average person doesn't understand. It's nice that these companies are so enthusiastic, but it means nothing until you try out the product for real. We're thankful for the plethora of information reviews provide us, as it allows us to understand how well as product holds up 1 week, 1 month, and even 1 year down the line. And if it's a really good product, we might find out how it work 20, 30, or 40 years later, too.
Features To Look For In RCA Cables
Before you hook up with the best RCA cable you think is right for you, check out these essential key features which you must remember if you want to make sure you're getting the best deal for you. While we're sure you already have a decent idea of what to look for and what to expect, we'd hate for you to end up with the wrong cable because you didn't want to do just a little more research.
Length - RCA cables come in a variety of lengths from the small 3 foot cables to the ultra-long, ultra-awkward 12 foot cables, and you might even find even longer ones. We know it's tempting to buy the longest cable just so you can show off to Bob next door in a weird masculine battle for supremacy, but ask yourself if you really need the longest cable.
We're thinking no.
A cable that's too long can damage the signal, it could be a tripping hazard, and it will be difficult to transport. However, a cable that's too short will be almost useless, especially if you need to rearrange the room. A long cable is useful for recording music or playing gigs, but it's not always needed for home use.
Shielding - A shielding design protects the signal from interference from both radio frequency and electromagnetism. This ensures a better signal and more clear sound as the interference cannot penetrate the cover, which will cause noise.
Likewise, shielding will also stop the cable itself making any noise, which would be just as irritating as the cable being interfered with. This shielding is usually made from a braid or foil, or a combination of both.
Connectors - The connector is the small protruding part of the cable that plugs into ports on the back of a television or speaker. Some places will refer to it as a coaxial connector and can deliver surround sound audio. As the main precursor to HDMI, you likely already know how to use it, but the cable heads are color coded so you can plug them into the correct ports.
Quality - While the technical stuff is always useful to know, we're sure most of you are more concerned with the quality of the cable. This quality varies from product to product, and while it's not a hard and fast rule all the time, it will usually depend on how much you paid for the cable.
High-quality cables deliver fantastic, panoramic and dynamic sounds whereas lower quality options will provide something closer to a dull, flat tone because the frequency range is not as wide.
For certain situations, this won't be a problem and you might get away with a low-quality cable. However, for times where sound quality is everything, it pays to spend a little more.
RCA Cable FAQ
Q: What is an RCA cable?
A: An RCA cable is an audio and video cable. It was a common component of TV, home video, and audio for the latter half of the 20th century and was also a popular cable during the early 21st century. More recently, it has been replaced by the might of HDMI in our quest for evermore crisp and clear video and ear-drum bursting audio. However, that is not to say it is a redundant piece of technology.
Q: Which type of connector is the best?
A: We can't say for sure which connector is the best one for you to choose because the best for you may not be the best for someone else and vice versa.
What we can say, though, is that any cable offering fantastic audio quality with stable connectivity and a lack of interference is an excellent option depending on your needs.
Q: How to convert HDMI to RCA?
A: Okay, so it's not technically converting like you would a file, but it's still close enough that we feel convert is the easiest word to use. Thankfully, it's not complicated, which is excellent news if you want to play audio or display video from an older device onto your current TV or similar projection equipment.
To convert HDMI to RCA, you will need to invest in a converter box either online or from a local electronics store following this, follow these instructions:
Connect converter to a wall socket or similar power source
Connect HDMI cable to converter box
Plug the red and white cables into the red and white ports on the converter, these are your audio cables
Plug the yellow cable into the yellow port, this is your video cable
Find the correct input channel and do whatever you need to do
We feel like it should be more complicated, but there you go. If you want to convert RCA to HDMI, you can follow similar steps, but you may need a different converter.
Sources:
What Is an RCA Cable? - Lifewire
HDMI Cables vs RCA - It Still Works
How to Convert HDMI to RCA - Tech FAQ
Sign Up Now
GET THE VERY BEST OF GEARHUNGRY STRAIGHT TO YOUR INBOX