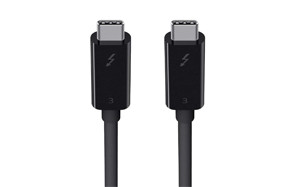 Belkin Thunderbolt 3 Cable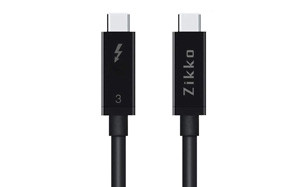 Zikko Thunderbolt 3 Cable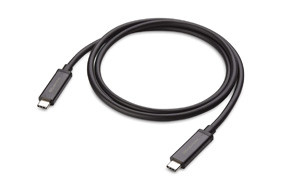 Cable Matters Certified Active 40Gbps Thunderbolt 3 Cable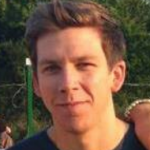 Thunderbolt 3 is the (kind of) new connectivity standard developed by Intel. They worked closely with Apple on the technology, which is why every new Mac only has Thunderbolt 3 ports. Thunderbolt 3 is capable of amazing data transfer speeds, super-fast charging, and can power more than one device. But it's more complicated than it first seems. If you don't know what you're looking for, check out the Buying Guide and FAQ section at the bottom of this article. Here are the best Thunderbolt 3 cables.
The Best Thunderbolt 3 Cable
Thunderbolt 3 Cable FAQ
Q: What is a Thunderbolt 3 cable?
A: Thunderbolt is an interface developed by Intel and Apple. It is designed to provide high data transfer speeds (up to 40GB/s), quick device charging (up to 100W), have the capability to daisy-chain cables and connect multiple devices at once, and much more. It is now standard across Macs and is making its way into the world of Windows laptops and PCs.

Q: What's the difference between passive and active Thunderbolt 3 cables?
A: Passive cables - The shorter cables that you receive with Thunderbolt 3 devices (like docks) are passive cables. They are designed as "no frills" cables that are just long enough to be useful. In most instances, they can compete with active cables on performance, but (and this is the crucial part) if they are longer than 18-inches, they transfer data at about half the optimal speed. On the plus side, they are compatible with USB 3.1 (type-C).
Active cables - Active cables have transceivers that regulate the data transfer through the cable. That means that the data transfer speed isn't affected by the length of the cable. Active cables are not compatible with USB 3.1 (type-C).
The bottom line - If you need a Thunderbolt 3 cable to be compatible with USB 3.1 (Type-C), buy a passive cable. For everything else, buy an active cable.