Best Lightning Cables in 2022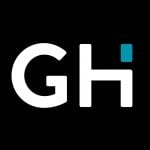 This product guide was written by GearHungry Staff
Last Updated
August 24, 2018
GearHungry Staff
GearHungry Staff posts are a compilation of work by various members of our editorial team. We update old articles regularly to provide you the most current information. You can learn more about our staff
here
.
GearHungry may earn a small commission from affiliate links in this article.
Learn more
Lightning cables may unexpectedly break or tear leaving you with a drained battery and no way to charge it. But the thing is that without your beloved iPhone, you wouldn't last longer than a day. After all, if your phone's dead, how can you tweet about your pooch eating the charger? A spare cable would save you from disaster and come in handy in other circumstances too. So it makes sense to keep a brand new one in a drawer, just in case such calamity strikes.
Yet, only the best lightning cables can live up to the expectations. There is a host of them out there but finding the right one can be confusing. Luckily, we've even done the dirty job for you, so check out our selection of best lightning cables below.
The Best Lightning Cable
Anker 6ft Premium Nylon Lightning Cable
When it comes to charging and connectivity technology, Anker is a leading name that prides itself in offering the market benchmark by making sure that only the highest quality materials are employed in the manufacture of their very pioneering and innovative products. The enhanced and reinforced features together with the improved construction techniques and materials make it a truly trustworthy connector. The Anker 6 Ft Premium Nylon Lightning Cable and iPhone Charger feature a tough construction that is guaranteed to last you five times more than conventional cables within its bracket. It allows you to fulfill your dream to use only one cable to charge your devices for an entire lifetime.
Every single cable has a unique and verified serial number as well as an authorization chip given out by Apple to make sure it is totally compatible with all lightning devices. What's more, it sports a unibody connector design with a double-braided nylon encasement. It provides the same charging speeds as the stock Apple charging cables. Even better; this product has been tested by third-party certification bodies and has been proven to be of the highest durability. It is absolutely compatible with any Apple device that requires a lightning connector and gives you a secure fit and is resistant to damage no matter how long or how frequently you engage it in plugging or unplugging. In view of the trust guaranteed in this amazing product, the manufacturers back it with a lifetime warranty. Our guide to the best fast charging cables features more handy products like this; check them out.
Key Features:
Tough construction to last five times more than conventional cables
Totally compatible with all lightning devices
Tested by third-party certification bodies
Sports a unibody connector design
Specification:
Brand

Anker

Model

AK-B8153011

Weight

2.24 ounces
Anker PowerLine II Lightning Cable
Praised by iPhone lovers around the world, the Anker PowerLine II is one of those heavy-duty cables that can survive the wheels of your office chair andthe claws of your cat without a blink of an eye. What makes the difference between PowerLine II and all others is the reinforced exterior developed to withstand over 175lbs and protect the internal wiring to keep your device charging. Its brand new design incorporates a bulletproof fiber that tolerates up to 12,000 bends, while the MFi certification ensures your device is charged as quickly and securely as possible.
Like most charging cables, PowerLine II comes in white, but those with a more thoughtful soul can choose from a range of different colors. Regardless of your choice, we're sure you'll like the top-notch TPE finish that will keep the cable looking as new for longer, thanks to its dirt-resistant exterior. Designed to give your iPhone the charging partner it deserves, the PowerLine II by Anker is no doubt the best lightning cable you come across. Find more great cables like this by checking out our guide to the top aux cables on the market today.
Key Features:
40% stronger than the previous PowerLine models
Laboratory tested durability
Top-notch finish with ergonomic connectors
High-speed charging and data transfer
Specification:
Brand

Anker

Model

AK-A8433021

Weight

0.64 ounces
Anker PowerLine+ Lightning Cable
The Anker PowerLine+ is another candidate to the title of the best iPhone charging cable. Less resistant than its PowerLine II brother above, this lightning cable is still one of the most popular on the market. It cuts the lines with its reinforced stress points tested to withstand over 6,000 bends. Its double-braided nylon exterior appeals to those with an aesthetic sense of the things and will certainly make some heads turn when you pull out this beauty from its innovative carry pouch.
The pouch acts as a stopper too, allowing you to neatly adjust the length of the cable to your needs. As for performance, the toughened aramid fiber core and laser-welded connectors provide superior durability and ensure a smooth transmission of power and data – no doubt, an excellent lightning cable to keep in your travel kit. Love this product? Check out our review of the portable power banks for our top picks.
Key Features:
Tough double-braided nylon exterior
Aramid fiber core and laser-welded connectors for superior reliability
Innovative carry pouch
Specification:
Brand

Anker

Model

AK-A8122091

Weight

1.92 ounces
Another MFi cable designed to power up all your Mac-cult needs is the BELT Cable by Native Union. Developed as a reliable travel companion, the 4-foot cord comes with a stylish genuine leather strap that's all about class. Controlled flexibility ensures adaptability to a wide range of environments, including the awkwardly-positioned outlets in your office. The O-Flex strain relief design protects the connector's joints and absorbs two times more stress than other cables, prolonging the cable's lifespan.
Compatible with all Lightning devices, the Native Union BELT Cable also features a reinforced structure that provides unparalleled durability and strength. The fast charging ensured by the 2.4 Amps is perfect for your on-the-go demands when there is little time to charge your iPhone between one flight and the other. A no-frills lifetime warranty gives the final touch to this resilient product, making it one of the best lightning cables in its class.
Key Features:
O-Flex strain relief design at connector joints
Fast charging capabilities
Fashionable cable design and genuine leather strap
Specification:
Brand

Native Union

Model

BELT-KV-L-ZEB-2-NC

Weight

3.52 ounces
iXCC Element II Lightning Cable
For those in search of a no-frills lightning charger, the iXCC Element II could be your best bet. This basic 3-foot long lightning cord supports all Lightning devices while its narrow design adapter provides compatibility with most cases. A sophisticated engineering of the cable's core ensures a fast charging and stable data transfer; this product is authorized by Apple as a valid substitute of the real Lightning cable.
Designed to withstand heavy-duty use, the Element II comes with reinforced joints while the core is enclosed in a durable jacket lined with braid and aluminum foil. If all these tech details confused you, just know you'll be able to bend the cord without worrying that it will break. All these qualities and an attractive price point make the Element II a valid choice if you're after a reliable and affordable lightning cord.
Key Features:
Apple certified MFi cable
Multiple length options
2-year limited manufacturer's warranty
Specification:
Brand

iXCC

Model

i-mfi-3ft-8pin-cable-white-01

Weight

0.48 ounces
Lightning Cable Buying Guide
How We Chose Our Selection of Lightning Cables
In the technological world we live in, having an available smartphone 24/7 is a must for many of us. Staying connected with your friends or even conducting business happens in the palm of our hand. Thus, having a reliable charging cable at hand at all times is beyond essential. That's why we considered a few objective criteria when choosing our selection of lightning cables.
Quality - There are two significant reasons that determine users to invest in a Lightning cable - either the original one has broken or it's too flimsy for their needs. In either case, you're probably looking for a replacement that is either stronger or more durable than the one you had.
But what makes a quality lightning cable?
We considered the product's flexibility, the quality of the materials employed in its construction and the lifespan.
All lightning cables featured in this article have been laboratory-tested for their bending resistance and proofed to withstand heavy-duty demands. They also feature high-quality cores developed to provide an efficient transfer of energy and data. Another thing we looked for was the electromagnetic shielding that boosts the data transfer speed.
All cables selected and featured in this articleare compatible with all Lightning devices,and all of them are MFi certified.
Brand - Choosing a charger cable is a tricky thing. Even if the cables look alike, they weren't created equal, and the performance can vary widely from one model to another, depending on the quality of the materials employed.
Albeit choosing a brand over another is not necessarily a guarantee for the quality, the truth is that famous brands pay more attention to the manufacturing process, producing higher quality and more reliable cables.
Another thing famous brands excel at is the after-sale customer support. This shouldn't be underestimated because a tiny cord can sometimes cause acute headaches.
With this in mind, we chose products manufactured by popular brands praised by the users for their quality products and after-sale support. We also considered the types of solutions proposed and preferred those brands who focus on innovation, creating Apple certified accessories that promise a higher performance than the original Apple lightning cable.
Reviews - User satisfaction was one of the most important criteria we used to select our products. We pondered the individual flaws and advantages of every article proposed, making sure to select only those who delivered a balanced value for the money.
All lightning cables that have made it to this list are praised for their efficiency, durability, and aesthetics, a feature you shouldn't overlook if you want your Apple devices to shine in all circumstances.
Price - Lightning cables come at different price points dictated not only by their quality but also by their characteristics. As it is easy to imagine, a simple cable that serves the sole purpose of keeping your device running costs less than a dual charger compatible with a broader range of devices.
Nonetheless, we know that not everyone is looking for the latest technologies and innovations. Sometimes, all you need is a simple, no-frills cable capable of only charging your phone.
In an attempt to answer the needs of all types of spenders, we focused on a range of products that include basic yet highly reliable models as well as innovative lightning cables able to satisfy the tech-savvy in you.
Lightning Cable FAQ
Q; What is a Lightning Cable?
A: A lightning cable is a traditional charger cable featuring a lightning connector developed by Apple for its mobile devices and a range of accessories. The cable is used to both charge and connect the devices to a PC for hassle-free data transfer.
The lightning connector was introduced in 2012 to replace its predecessor, the 30-pin dock connector, and has remained the standard ever since.
What ensured the success of this cable is its full reversibility, which means you can plug it into the lightning port without worrying about which side the connector is facing. Its smaller size and the thinner cord also appeal to the Apple enthusiasts.
Besides charging batteries and transferring data between devices, the lightning cable also synchronizes the files between the mobile and desktop devices and also transmits audio by connecting to wireless Apple headphones to the device in case you're the old-fashioned type who likes to have a wire between his phone and his ear.
Q: What does MFI certified mean?
A: The lightning connector present on Apple devices is proprietary to the brand. Although manufactured by various brands, only the MFI certified products are guaranteed to function without damaging your smartphone or iPad.
An MFI certification means that Apple has authorized the brand to produce that specific cable; each MFI certified product contains an authentication chip that allows the devices to detect its reliability. iPhones and iPads can usually detect unauthorized lightning cables, so you'll know whether or not you've got the real deal.
The certification process is complicated and lengthy, and this explains the relatively higher costs of a certified product.
All MFI certified cables on the market have been tested to resist mechanical, stress, and electrical tests. This guarantees that each MFI cable complies with the rigorous Apple quality standards and is safe to use in multiple environments.
Q: Do Lightning Chargers charge faster?
A: Apple's lightning charger was developed to charge the devices faster than its 30-pin counterpart, and it excels at doing so. According to the manufacturer, the lightning charger reduces the charging time by up to 40%.
Capable of pushing up to 12W and 2.4 Amps power ratings, the lightning chargers also charge mobile devices faster than most micro-USB chargers used by other brands. This is a definite advantage of Apple over Android.
But speed isn't the only benefit of the lightning cable. Developed to output impressive power ratings, a lightning cable can also seamlessly charge the more power-hungry units, including iPods and iPads. This is extremely convenient if you own more than one device but don't want to wander around with multiple cables in your pocket or bag.
Sign Up Now
GET THE VERY BEST OF GEARHUNGRY STRAIGHT TO YOUR INBOX