Best Mini PCs In 2022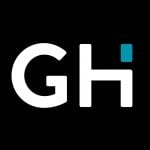 This product guide was written by GearHungry Staff
Last Updated
May 31, 2019
GearHungry Staff
GearHungry Staff posts are a compilation of work by various members of our editorial team. We update old articles regularly to provide you the most current information. You can learn more about our staff
here
.
GearHungry may earn a small commission from affiliate links in this article.
Learn more
In this era of modernization and innovation in technology, the need for a full-sized desktop has minimized considerably; mainly because of the vast area it consumes on our desk spaces. Thanks to their ease of maintenance, compact footprint, and their compelling components, the mini PC has taken the desktop world by storm. Having the best mini PC is a great option as they can be used for media servers and also proper gaming sessions.
There is a wide variety of mini PCs being sold in today's market, and with the several variables that must be considered before any purchase is made, the process of narrowing down your scope to a single mini PC can be tiring. To take the load off, this article has put together the very best mini PCs around the world. We present to you the most significant mini PCs that are certainly going to cater to all your work needs in 2019.
The Best Mini PC
SUS CHROMEBIT CS10 Stick-Desktop Mini PC
Our list begins with the ASUS CHROMEBIT CS10 Stick. This is a micro PC designed to exude sophistication. It features many intricate details that allow the product to fit into any environment effortlessly. The Chromebit stick is considered the world's smallest Chrome OS device, as it's been designed a little under 5 inches. With this machine, turning any TV or large monitor into a computer becomes extremely easy. It is a mini PC that can be paired with a mouse and keyboard via Bluetooth, and it only requires plugging in into the HDMI port to getting it operating. The Chromebit from ASUS features all the fundamental computing functions, and as such, it enables you to undertake a myriad of activities, some of which include watching videos, conducting research online, and even catching up with family and friends. 
The possibilities with the ASUS Chromebit mini desktop are endless; thus, everyone is encouraged to get their hands on this cost-effective and highly minimalistic computer for their business or home and even for those short and long distance trips. Other features of this unit include its 2GB memory and 16GB of emmc storage. The experience achieved with this unit cannot be gotten from any other brand; thus, we recommend the Chromebit from ASUS as the best minicomputer to boost your productivity and enhance your creativity wherever you may be. Make sure you also check our guide to the best gaming laptops.
Key Features:
Smallest Chrome OS device
Dual-band
16 GB Flash memory storage
Included HDMI extender cable
Specification:
Brand

ASUS

Model

CHROMEBIT-B013C

Weight

2.72 Ounces
Touch screen support
Oncredibly easy to set up and to use
completely silent works flawlessly
Low-quality CPU
Not upgradeable
Runs hot
Quantum Access Windows 10 Mini PC Stick
There's nothing wrong with using a desktop computer, but imagine how easy it will be to own a portable computer that doesn't take up a lot of space and can be carried with ease in your pocket or backpack? Now stop imagining and get the Quantum PC Stick. Designed to offer customers with excellent access to Windows 10 from every location, this mini PC features a robust and highly innovative design that makes use of the latest version of Windows 10. It is the perfect product for the streaming of media and also comes with an HDMI port that makes the connection to other devices straightforward and swift. The versatility in connectivity for the Quantum Stick PC is fantastic. This is a computer that features a micro SD card slot as well as USB ports, which enable you to connect your device to other electronic machines you possess.
The Quantum mini PC is the small form factor pc for your home, business, bedroom, and entertainment area. It enables you to stream as many videos as you please, conduct endless researches and check all your emails without any hassle. The palm-size design of this machine makes it one of the best mini-PCs for traveling as well. We recommend the Quantum Access PC for those who seek to be a part of the new era of technological advancement. It is the only mini PC you'll ever need, everywhere you go. You may also like to check our guide to the best SD card readers.
Key Features:
The latest full version of Windows 10
Intel Atom (Quad-core) 1.33 GHz Z3735F processor
32GB of onboard memory
Intel HD Graphics (Gen 7)
Specification:
Brand

Azulle

Model

QS-1048-QA

Weight

4 Ounces
Full support of thousands of Android apps
USB 3.1 Type-C
Amazing value for money
Steep price
Not upgradeable
No 2.5-inch bay
An apple a day keeps the doctor away is something we have grown to believe. This concept doesn't only apply to health; literally, it also transcends to our lives as a whole, which is why we present to you the Apple Mac Mini, the latest and best mini desktop pc on the market. This is a computer designed to suit the needs of everyone, no matter their preferences or job description. The design has been reviewed since its first launch, and the upgraded model gives the Mac Mini a refreshing new outlook and internal processing power. This new machine features extended storage of up to 1 TB, and it can be configured with the 8th generation of Intel processors. Most of the change can be seen in this machine's hardware, whereas the overall external footprint remains almost the same. 
The Apple Mini PC comes with an Apple T2 chip and an on-the-fly storage encryption, features that help enhance its security and also storage. Be sure to also check out our list of the best bluetooth receivers for more great items like this. 
Key Features:
Quad-core i3 or 6-core i5
Intel UHD Graphics 630
Ultrafast SSD storage
1 TB storage
Specification:
Brand

Apple

Weight

2.9 Pounds
Great specs and performance
Extremely compact
Extremely quiet
Hard to manually upgrade later
Expensive
Slightly bulky
Intel NUC NUC7i5BNK Mini PC/HTPC
Another machine from the Intel family which we find very promising in function and durability is the Intel NUC Mini PC. The NUC7i5BNK mini PC is a pre-assembled unit that is designed by expert technology enthusiasts. It makes use of a 7th generation processor and the Windows 10 professional suite. Its connectivity is incredible as it features Bluetooth and USB ports as well as SD card spaces. This mini PC features a compact frame that makes it easy to move around whenever you change location. It is also lightweight and doesn't weigh you down in any way. This NUC from Intel enables you to maximize your desktop space via its slim design. This frame makes it possible for you to mount your unit behind a ultrawide monitor, with help from a mounting bracket that is included once a purchase is made.
Key Features:
All new parts assembled
7th generation intel dual-core i5-7260u
Intel iris plus graphics 640
Dual monitor capable
Specification:
Brand

E Retailers

Model

NUC7I5BNK

Weight

2 Pounds
Quiet PC
Excellent CPU and GPU performance
VR-ready AMD Vega graphics
A little pricey
Large power adapter
No 2.5-inch bay
Intel NUC NUC7i3BNH Mini PC/HTPC
The setup of mini PCs is very simple and intuitive with standards such as USB, HDMI, and Wifi. The purchase decision depends directly on user behavior. Before that, it should, therefore, be carefully considered for which use the Mini PC is intended – a simple media player in the living room, for example, needs no gaming capability. The Intel brand has several models of mini-PCs on the market for various different uses. With all of them having similar functions and basic specifications, each model launched features unique additional features and accessories that set it apart from the others.
In our list of recommendations, we have included the Intel NUC NUC7i3BNH mini PC, a spectacular brand with a difference that has caused it to be identified as the newest standard in the design of mini PCs. This little mini pc windows from Intel is a 7th generation operating machine that features a high capacity hard drive and a robust, sturdy system. Storage is made available in two different modes; via the use of the SSD and an external hard drive. Maximize your desk space by getting your hands on this amazing mini pc from Intel. Besides its compatibility and powerful specs, it features awesome connectivity options that set it apart from many other options. 
Key Features:
7th Generation Intel Dual-Core i3-7100U
8GB DDR4 2133MHz, 128GB solid state drive
Intel HD Graphics 620
Windows 10 Professional 64 bit
Specification:
Brand

E Retailers

Model

NUC7i3BNH

Weight

2.6 Pounds
Powerful specs in a compact body
Great connectivity options
Low price
Throttling possible under heavy load
The design might not appeal to everyone
Not fully compatible with Linux while using RAID mode
Acer Chromebox CXI3-UA91 Mini PC
When it was first released, the Acer Chromebox CX13-UA91 Mini PC was seen as a little too expensive for a Chromebox. The price has dropped significantly since then and now it's a bargain. If you're looking for a capable and affordable home PC with Chrome OS, this is your best bet. The upgraded Intel Celeron 3867U Processor 1.8GHz delivers plenty of performance for work and studying. Sure, it's not going to run the latest PC games but you shouldn't expect it too either. 
The operating system itself has been upgraded, making it much more than just a web browser (a complaint constantly leveled at it during its early years). In terms of memory, it has DDR4 4GB RAM memory and a 128GB SSD built-in to keep your data secure. We also like the design of this mini PC. It's not the smallest unit on this list but it packs everything you need into a portable body. Plus, it has all of the inputs you'd expect, including the capacity to run dual monitors. 
Key Features:
Intel Celeron 3867U Processor 1.8GHz
Intel HD Graphics 610
DDR4 4GB RAM memory
128GB SSD 
USB 3.1, USB 2.0, and USB 3.1 Type-C, HDMI, audio, micro SD, & LAN 
Keyboard, mouse & VESA mounting kit included
Specification:
Brand

Acer

Model

CXI3-UA91

Weight

4.39 Pounds
Relatively affordable 
Compact 
Comes with mouse, keyboard, and mounting kit 
Supports Android apps 
Supports a wide range of configurations
Slow boot times 
Not very powerful 
Mini PC Buying Guide & FAQ
How We Chose Our Selection Of Mini PC's
Reviews - There would be no article without input from existing customers. Our team of experts looked online for different reports on the selected products, to offer potential buyers with more information on every mini PC recommended. The reviews comprised of the good and bad sides of each product, and this influenced our pros and cons sections.
Price - The price of a mini PC is in no way related to its size. Mini PCs operate just as well as desktop PCs do, sometimes even better thus it costs a bit more to go in for such quality placed within a small box. In our selection process, we looked out for mini computers that can last you the next few years, and these models often range from 600 to 800 dollars. Depending on your budget, we believe that you can easily find a model to suit your needs in our list above.
Brand - In the world of computers and technology, many brands stand out as leading manufacturers of high-quality electronic devices. The brands included in our list represent many of these leading manufacturers, and as such, our list is made up only the best models in the market today. Some of these brands include ASUS, Apple, and Intel.
Quality - Quality of a mini PC is related to its functionality. We recommended a wide range of products that are built from only the finest material and processors; thus, their performance is outstanding and impressive for as long as they're in use.
Features To Look For In Mini PC's
In selecting a mini PC for your business or your home, there are many factors to consider which will help you make a worthy investment. The tips below have been provided to ensure that your search for the perfect mini PC isn't tiring or demanding. These tips can be employed no matter the kind of mini PC you require.
Size - Mini PCs are considered microscopic when they're compared to regular desktop PCs of the past. The drastic reduction in size offers users more chance to move their computer around with ease, without worrying about weight or space optimization. When searching for the ideal mini PC for your home or business, it is imperative to look out for compact models that are also light in weight.
Portability - The main aim of designing a mini PC is to make it as compact as possible, thus enhancing its portability. The smaller and lightweight your MIN PC is, the easier it will be to keep in your pocket or backpack as you move from place to place. portability is a major consideration we recommend that every potential buyer look out for. This can be done by being mindful of the manufacturer's specifications and also by checking out customer reviews online.
Power - Power isn't an extremely vital feature, but it must be considered either way. As a general design rule, every mini PC on the market makes use of low-power desktop and laptop processors; thus, they're not power hungry. Mini PCs don't draw a lot of power during their usage; thus, it will be easy for a potential buyer to select any model without worrying about its power capacity or consumption.
Performance - Concerning performance, you must be mindful of what you plan to use your mini PC for. If you're a true gamer looking for a machine to offer you a real-life gaming experience, it is advised that you choose a mini gaming PC with state-of-the-art graphics and surround sound, not forgetting a 4K UHD. If you want to check your emails and stream music or videos, you will be fine with a mini PC that offers you 2GB of RAM and some additional storage.
Storage - Storage should be considered greatly because mini PCs are essential machines that must be kept with care. Because of their small size, they can be carried around with ease and can also get misplaced just as easily. Luckily for us, some brands sell their products along with storage bags for easy safekeeping. Such a feature should be looked out for if you're someone who can forget where they placed their mini PC.
Types Of Mini PC's
Because of this, there are many different mini computers. You can roughly divide them into: Mini PC Sticks, Mini Desktop PCs and Mini Gaming PCs. The mini PCs are even modifiable as memory and hard drive can often be swapped. Barebone variants are specifically offered as "skeletons" and delivered without an operating system. The buyer can then add the missing components to his liking. Generally, these machines perform similar functions, with their major difference being their area of use.
Desktop - Generally, the desktop mini PC is more durable and also more expensive than the stick PC.  This mini PC is built to undertake basic tasks such as document processing, web browsing, and other web-based applications. It is a low-power unit and a legacy-free desktop computer.
Stick - A stick mini PC is a computer designed to look like a stick as its name suggests. It features an elongated casing and is independent of processing chips and CPUs. This unit can be connected to your TV or monitor for audio or visual output.
Sign Up Now
GET THE VERY BEST OF GEARHUNGRY STRAIGHT TO YOUR INBOX