Last updated:
22 Dec 2020
9 Best Mini PCs (Review) In 2021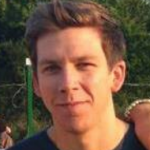 This product guide was written by Jordan Carter
Support us! GearHungry may earn a small commission from affiliate links in this article.
Learn more
In this era of modernization and innovation in technology, the need for a full-sized desktop has minimized considerably; mainly because of the vast area it consumes on our desk spaces. Thanks to their ease of maintenance, compact footprint, and their compelling components, the mini PC has taken the desktop world by storm. Having the best mini PC is a great option as they can be used for media servers and also proper gaming sessions.
There is a wide variety of mini PCs being sold in today's market, and with the several variables that must be considered before any purchase is made, the process of narrowing down your scope to a single mini PC can be tiring. To take the load off, this article has put together the very best mini PCs around the world. We present to you the most significant mini PCs that are certainly going to cater to all your work needs in 2019.
The Best Mini PC
Mini PC Buying Guide & FAQ
How We Chose Our Selection Of Mini PC's
Reviews - There would be no article without input from existing customers. Our team of experts looked online for different reports on the selected products, to offer potential buyers with more information on every mini PC recommended. The reviews comprised of the good and bad sides of each product, and this influenced our pros and cons sections.
Price - The price of a mini PC is in no way related to its size. Mini PCs operate just as well as desktop PCs do, sometimes even better thus it costs a bit more to go in for such quality placed within a small box. In our selection process, we looked out for mini computers that can last you the next few years, and these models often range from 600 to 800 dollars. Depending on your budget, we believe that you can easily find a model to suit your needs in our list above.
Brand - In the world of computers and technology, many brands stand out as leading manufacturers of high-quality electronic devices. The brands included in our list represent many of these leading manufacturers, and as such, our list is made up only the best models in the market today. Some of these brands include ASUS, Apple, and Intel.
Quality - Quality of a mini PC is related to its functionality. We recommended a wide range of products that are built from only the finest material and processors; thus, their performance is outstanding and impressive for as long as they're in use.

Features To Look For In Mini PC's
In selecting a mini PC for your business or your home, there are many factors to consider which will help you make a worthy investment. The tips below have been provided to ensure that your search for the perfect mini PC isn't tiring or demanding. These tips can be employed no matter the kind of mini PC you require.
Size - Mini PCs are considered microscopic when they're compared to regular desktop PCs of the past. The drastic reduction in size offers users more chance to move their computer around with ease, without worrying about weight or space optimization. When searching for the ideal mini PC for your home or business, it is imperative to look out for compact models that are also light in weight.
Portability - The main aim of designing a mini PC is to make it as compact as possible, thus enhancing its portability. The smaller and lightweight your MIN PC is, the easier it will be to keep in your pocket or backpack as you move from place to place. portability is a major consideration we recommend that every potential buyer look out for. This can be done by being mindful of the manufacturer's specifications and also by checking out customer reviews online.
Power - Power isn't an extremely vital feature, but it must be considered either way. As a general design rule, every mini PC on the market makes use of low-power desktop and laptop processors; thus, they're not power hungry. Mini PCs don't draw a lot of power during their usage; thus, it will be easy for a potential buyer to select any model without worrying about its power capacity or consumption.
Performance - Concerning performance, you must be mindful of what you plan to use your mini PC for. If you're a true gamer looking for a machine to offer you a real-life gaming experience, it is advised that you choose a mini gaming PC with state-of-the-art graphics and surround sound, not forgetting a 4K UHD. If you want to check your emails and stream music or videos, you will be fine with a mini PC that offers you 2GB of RAM and some additional storage.
Storage - Storage should be considered greatly because mini PCs are essential machines that must be kept with care. Because of their small size, they can be carried around with ease and can also get misplaced just as easily. Luckily for us, some brands sell their products along with storage bags for easy safekeeping. Such a feature should be looked out for if you're someone who can forget where they placed their mini PC.
Types Of Mini PC's
Because of this, there are many different mini computers. You can roughly divide them into: Mini PC Sticks, Mini Desktop PCs and Mini Gaming PCs. The mini PCs are even modifiable as memory and hard drive can often be swapped. Barebone variants are specifically offered as "skeletons" and delivered without an operating system. The buyer can then add the missing components to his liking. Generally, these machines perform similar functions, with their major difference being their area of use.
Desktop - Generally, the desktop mini PC is more durable and also more expensive than the stick PC.  This mini PC is built to undertake basic tasks such as document processing, web browsing, and other web-based applications. It is a low-power unit and a legacy-free desktop computer.
Stick - A stick mini PC is a computer designed to look like a stick as its name suggests. It features an elongated casing and is independent of processing chips and CPUs. This unit can be connected to your TV or monitor for audio or visual output.