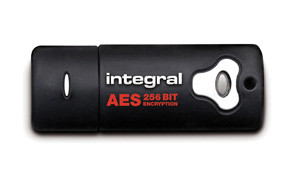 Integral 8GB Crypto Drive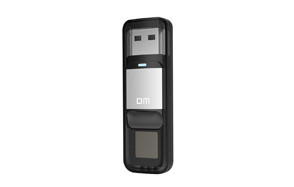 Farsler Encrypted Pen Drive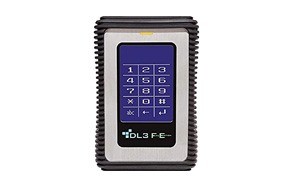 DataLocker FE2000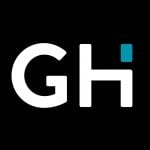 In a world where cyber-crime and security threats run rampant, protecting our data from hackers and other nefarious individuals is crucial. Much of our information and data lie unprotected on our computers, leaving us vulnerable to cyber-attacks. The best encrypted drives provide a reliable and easy way of ensuring your protection, but with so many options, it can be overwhelming to choose the best one.
We did the research on encrypted thumb/USB/flash drives to find the best of the best. We'll go through some of the best encrypted drives with options that will give you all the bang for your bucks.
The Best Encrypted Drive
Encrypted Drive Buying Guide & FAQ
Features To Look For In Encrypted Drives
When deciding which encrypted drive is best for you, make sure to keep these features in mind:
Drive Capacity - Encrypted drives range in capacity from 8 GB to 1 TB. Consider how much information you want to store on your drive before making a purchase, as more storage space equals more money. If you are simply storing personal information, an encrypted drive with an 8 GB capacity may be reasonable. However, if you need an encrypted drive in your line of work, you may need one with a larger capacity.
Data Transfer Rate - If you need to use your drive consistently, you should consider buying a fast encrypted drive. The more data your drive contains, the faster the expected transfer rate should be. USB 3.0 is faster than USB 2.0, so if your encrypted drive is going to hold up to 1 TB of data, you may want to consider buying a USB 3.0 encrypted drive.
Protection - The main purpose of buying an encrypted drive is to secure confidential data, so it goes without saying that you ought to consider protection on your search for an encrypted drive. The type of drive you buy depends on the level of security you need. Some encrypted USB drives come with simple password protection, while some include pin or fingerprint authentication features. The most secure encrypted flash drives have 256-bit AES encryption, and they are almost impossible to hack.

Encrypted Drive FAQ
Q: What is an encrypted drive?
A: An encrypted drive is a USB drive with encrypted data stored on it. Encrypting a drive makes the data on it inaccessible to anyone who does not hold the key or password. The data is encrypted using special software and provides security against hackers and threats. An encryption key locks data on your drive, so it never leaves the device. The data is stored in an encrypted format in a location on the flash drive. Your Authentication Key is a password or pin that decrypts the Data Encryption Key and unlocks your drive. If your Data Encryption Key gets changed or erased, you lose your data.
Q: Can an encrypted hard drive be hacked?
A: You cannot hack an encrypted hard drive unless you let a hacker find your password. This means that the security of your encrypted drive is only as strong as the security of your password. If your password is easy to guess or you are tricked into divulging the password, hackers can hack your encrypted drive. It can also be hacked if you enter your password into a computer that has been affected or made vulnerable by malware and is running keylogging software. The encryption process converts your data into ciphertext, which prevents hackers from accessing it. However, if your encryption system is not correctly implemented and the software introduces a master password, a hacker can decrypt it. If not, a hacker may try to bypass your encryption, but it would take a long time, especially if your encrypted drive uses 256-bit AES encryption.
Q: Are encrypted USB drives secure?
A: The point of encrypted thumb drives is to ensure that your data transfer is secure and to protect against attacks from malware or hackers. However, no device is completely secure. The best encrypted drives are secure to an extent, but the chip can be damaged or removed and someone could open the device. You can also lose the sensitive data on your encrypted USB drive if you forget your password and have no way of recovering it (like a recovery key). However, if you need to transfer confidential data, encrypted flash drives are still the safest means.
Q: What is an encrypted flash drive?
A: An encrypted flash drive is a USB drive encrypted with hardware or software to protect sensitive data. When you encrypt your flash drive, your personal data will be secure even if it is lost or stolen. Many encrypted flash drives secure data automatically in hardware, and you can use them on computers running Windows, Linux, Mac OS, ChromeOS, and other embedded systems. The encrypted flash drive will require you to type a password or pin using tiny keys on the case of the drive before you can access the files on the drive.
The best encrypted drives are often pricey, but you can still find good quality drives that adequately secure your data for a budget price.