Samsung T5 Portable External SSD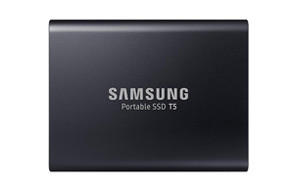 Key Features:
It is compatible with Windows 7, Mac OS X 10.9 (Mavericks), Android 4.4 (KitKat)
Makes data management easier than ever before with its new intuitive software
Compatible with most modern-day smartphones and laptops
Easy transfer of data and files from your devices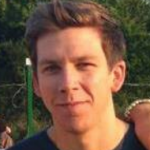 With the consistent evolution of the digital age, preservation of information has become more important than ever. From videos to pictures and other creative files, there's a need to store our personal files for posterity as well as for later use. Choosing the Best External SSD ensures that your data and documents are kept in safe hands for as long as you need.
When it comes to storage devices, External SSDs tend to be more favored than traditional hard disc on the tech market because they function at a much greater speed. Being of a higher caliber, choosing one to buy is no hassle at all. Here's a list of the best available options to choose from.
The Best External SSD
External SSD Buying Guide
How We Chose Our Selection Of External SSDs
Reviews - When choosing our selection of External SSDs, it was important to us to consider the reviews available. We curated our list from the most positively reviewed and highest rated items on the market. We also selected items with detailed reviews that provided an insight to how the item works and what to expect when you make a purchase.
Price - When putting together our list of External SSDs, 'Price' was one of the most important factors considered. We selected options that offered a variety of services and features without demanding a lot in terms of cost. While External SSDs are a little costlier than traditional hard drives, there's a notable difference in the services they offer, making SSDs worth the money. The options listed above are the most pocket friendly options which offer a high selection of features.

Features To Look For In External SSDs
Transfer Speed - When purchasing an SSD, you should first take into account how often you plan to use it. If you're transferring files in and out of your SSD very often, then you should prioritize one with an impressive transfer speed so you don't have to spend an obscene amount of time moving your files back and forth. When checking for transfer speed, you need to take a closer look at the storage technology and the connector it uses to influence your choice.
Connectivity - Connectivity is an important factor to consider when choosing an external Solid-State Drive. The connectivity, which is instrumental in how fast the drive functions, can be checked by type of interface the SSD has. Most of the solid state drives have a USB interface, with the most common being the USB 3.1 Gen 2 which offers up to 10Gbps transfer speeds.

Durability - It goes without saying that a long lasting device should be considered when buying an external Solid State Drive. The recent iterations of SSDs come with rugged casing to protect them from suffering any damage when they are dropped. Consider External SSDs with sturdy casings when you are making your purchase. Because an SSD has no moving parts, it becomes a more durable option when compared to a typical hard drive.
Storage Size - The storage size of an External Solid State Drive is, without a doubt, the most important factor to consider before you make a purchase. The size you need varies depending on what you intend to use the Solid State Drive for.
If you're looking to use your External SSD as a device to store memories like photos and videos over the coming years, you're advised to get one with substantial space (ex. – 5 TB) since it will be used for multiple years. However, if you're looking to get one to transfer relatively bulky files easily and efficiently from one system to another, then you don't need an SSD with enormous space but a less voluminous one (ex. – 500 GB) since you are conveying items and not storing them on the device.