Best Beach Chairs In 2022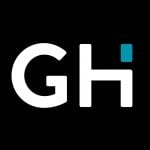 This product guide was written by GearHungry Staff
Last Updated
February 8, 2019
GearHungry Staff
GearHungry Staff posts are a compilation of work by various members of our editorial team. We update old articles regularly to provide you the most current information. You can learn more about our staff
here
.
GearHungry may earn a small commission from affiliate links in this article.
Learn more
Beach chairs are more than just something to keep us off the sand. They're an integral part of the beach experience. A great beach chair is comfortable, durable, functional, stylish, light enough to carry from the car to the beach and maybe even has an umbrella to keep the sun from turning us into toast. They hold our drinks, cradle our backs and let us catch our breath before heading back into the surf. Below are 10 of the best beach chairs on the market for 2019.
The Best Beach Chair
Sport-Brella Recliner Beach Chair
For those who want their beach chair to double as a beach umbrella while also providing all the comfort of a first class recliner, the Sport-Brella is here to answer the call. This is a legitimately comfortable piece of sand furniture that's going to make you reconsider what you expect from beach chairs going forward. It has a built-in zip pocket up front, another pocket on the side that can accommodate up to 4 standard sized drinks and a built-in bottle opener so you can enjoy those drinks.
The Sport-Brella can accommodate boys and girls up to 250 pounds although it weighs only 13 pounds itself. It also comes with an attractive carry bag so you can sling it and wing it. The recliner offers 3-position comfort: sit up, lay back or lay flat and catch some Zs. There's also a detachable footrest that lifts your feet and completes the relaxation picture. Just make sure you've got plenty of sunscreen on those feet because this beach chair with umbrella won't be able to shade them.
Speaking of that umbrella… it's treated with SPF 50 UV protection to give your skin the extra coverage it needs when the sun is beating down. There's a 3-way swivel so you can bring the umbrella to where you are as the sun moves across the sky. And the end of the spines feature safety tips so no one is going to poke their eye out on them. We've seen some reviewers complain that the Sport-Brella is too much of a good thing. Nonsense. There's nothing superfluous here and everything has been well-considered from an ergonomic standpoint. If you're looking for an all-around great beach lounge chair at a great price, you really can't go wrong with the Sport-Brella Recliner Chair. An easy pick for our Best Choice. You may also like some of these top outdoor cushions as well, so check them out.
Rio Beach Lace-Up Folding Backpack Beach Chair
Rio Beach goes all old school with the design of their Lace-up Suspension Folding Beach Chair and all new school with the materials, ergonomics, and portability. This is a handsome looking, very comfortable backpack beach chair that cradles you from the moment you sit down. The frame of the Lace-up is moderately flexible to that the rugged but easy-on-the-skin 600D polyester wraps around you in a very comforting way.
The frame is crafted from lightweight aircraft-grade aluminum that's been rust-proofed so that it's not going to start falling apart due to seashore humidity. The seatback features 4 different reclining positions so you can do everything from watching the kids to catching some shut-eye. There's also a built-in pillow at the top of the back that really ramps up the comfort. Add to that a built-in drink holder as well as a large storage pouch for magazines, first aid, sandwiches or what have you.
When it's time to go just fold down the Lace-up and sling it over your shoulders like a backpack. Since the chair only weighs 8 pounds it's easy to tote long distances from the car to your favorite secret spot on the beach. The arms are wide and firm, it will accommodate up to 240 pounds and it's built to stand the test of time. When you toss in the attractive price point it takes the cake as our Best Value. You may also like our guide to the best backpacking chairs so check it out.
Rio Beach Classic 5 Position Lay Flat Folding Beach Chair
With the 5 Position Lay Flat Rio Beach asks the question "If it ain't broke, why fix it?" You'll recognize the design. In fact, your grandparents will recognize the design. It's the tried and true high back reclining beach chairs of old brought into the 21st century with just a few tweaks. Like the weatherproofing on the frame, the marine grade coating on the hardwood arms and the padded straps that make toting it about easy as pie.
This is no-nonsense beach lounge chair culture at its best. It even includes a feature that prevents pinching when the armrests are being folded up. A nice touch. Another nice touch is the built-in towel bar at the top of the backrest. It's nice and deep and keeps the wet towel away from your head. The 600D nylon is extremely tough and won't flinch under 250 pounds. As with all such high backs, it sits low to the ground; a mere 8 1/2 inches above the sand with an ideal plant.
There's a bracket that locks the back in place and keeps it from folding or tilting while you're sitting on it, no matter how hard you lean back. And with bar tack stitching all around the fabric is not going to give out on you no matter how many trips you make to the beach. The shoulder straps that we referred to earlier are well-padded and fully adjustable so at the end of a long tiring day in the surf, you can just sling the chair onto your back and not worry about it. It is great to put it in front of your beach tent and enjoy the water view. 
Tommy Bahama Big Boy Backpack Beach Chair
Tommy Bahama is one of the biggest name brands in the beach chair business. Admittedly, it's not the kind of industry that breeds household names, but still, if you're in the market for a high-quality beach chair, Tommy Bahama is never far away. This chair – the Tommy Bahama Big Boy – might look like any old beach chair but everything on it has been upgraded to a higher quality. For example, the robust frame is made from aluminum and can take a maximum weight of 300lbs (that's why they call it the big boy). It's also wider than your average beach chair to stop you from spilling out of the sides. 
As you might have guessed from the name, the chair has backpack straps, so you can keep your other hands free for carrying a cooler and a beach bag. It sits 13-inches high, which still gives you that low-to-the-ground feeling but without sinking into the sand. We also like the fact that the back of the chair can be adjusted to four reclining positions, giving you a few different options for comfort. 
Another thing worth mentioning is how this chair looks. Why spend all of that money on new beach threads and let yourself down by carrying a tired-old beach chair. The navy blue polyester fabric and red Tommy Bahama logo will add to your summer look. Oh, and it has a drinks holder so you don't have to stretch for a beer. 
KingCamp Low Sling Folding Beach Chair
The innovative design, tiny carrying profile and affordable price of the KingCamp Low Sling beach chair make it a winner from both a functional and financial perspective. But it's more than just light and easy to set up. It's comfortable as all get out as well. With a tough steel frame that can handle up to 300 pounds and robust 'feet' that keep those 300 pounds from disappearing into the sand, it's as practical as it is comfortable.
KingCamp has designed the Low Sling to fold inward toward the center. This allows it to fit into a sleek carrying bag that can be tossed over the shoulder for transport to and from the car. For that matter, you can just as easily sling it over your back and take your bike to the beach. There's no assembly required, you don't have to trudge around with a chair stuffed under your arm and because the low sling tips the scale at a trim 6 pounds 10 ounces it's not going to tire you out, even if the beach is a mile from where you parked.
From a comfort standpoint, you may look at the Low Sling and think there's not much there. But you shouldn't judge this particular book by its cover. The fact that it won't sink into the sand is big. The vented seat cover allows you to stay cool all day long while minimizing weight and the padded armrests are an unexpected and most welcome addition. If there's a downside here it's that this is not a beach chair with the umbrella so you'll need to invest in plenty of sunscreens. And the drink holder seems like something of an afterthought. You can combine it with a camping table from our list and take full advantage of the outdoors.
Coleman Utopia Breeze Beach Sling Chair
Coleman's Utopia is going to remind you a lot of the Low Sling we just reviewed. From just glancing at them, in fact, you might think they're the same chair. A closer look, however, reveals subtle differences. Both chairs fold in toward the center and open by simply pulling away from the sides. Both fit neatly into their respective carrying sacks and can be slung over the shoulder for easy portability. And each has slightly oversized feet to keep the chair on top of the sand, not hopelessly embedded in it.
So where are the differences? Well, the Utopia includes a large, very handy pouch in the back of the upright portion where you can store magazines, sunscreen a t-shirt and more. This is something we wanted on the Sling and are glad to see here. Just makes everything a lot easier. Also, the powder coated steel frame of the Utopia is a small step down in our opinion from the aircraft grade aluminum frame on the Sling. But the Utopia pushes back from that shortcoming by actually being a bit lighter than the Low Sling.
Since both chairs also occupy the same price range which one you choose then will be a matter of what's more important to you. The Sling with its ventilated seat will likely help keep you cooler. But the Utopia has a big pocket to store your peripherals. The Sling is slightly more attractive but the Utopia is a few dollars cheaper. The Utopia will handle up to 250 pounds while the Sling will accommodate up to 300. So flip a coin. Open up this chair under the popup canopy and relax.
Cascade Mountain Tech Compact Folding Chair
Cascade Mountain Tech throws their hat into the collapsible beach chair ring and comes up with a winner. While it's maybe cliché to say that this generation of collapsible beach chairs all looks alike, it's nonetheless a valid observation. Which means that each chair needs have its own way of separating itself from the field. In the case of the Cascade Mountain Tech Folding Chair, that way is to bring together some of the best features from other chairs.
Those best features include a ventilated seat which reduces weight and allows cooling breezes to wick away sweat from your back. A tough but lightweight powder coated aircraft grade aluminum frame with stainless steel screws that aren't going to turn to rust due to the high humidity of the beach environment, a handsome carrying sack and nice, wide flat feet that keep the chair from sinking into the sand.
This lightweight beach chair holds up to 250 pounds, is a little wider than some competitor's chairs at 20 inches and weighs a very manageable 6 1/2 pounds. There's no assembly required but alas, there's also no cup holder. Which we find a bit annoying. The chair is very comfortable, although if you're pushing the 250 pound limit you may find your back making contact with the structural support behind the seat back. For most folks however, that won't happen. Make sure you combine it with one of the beach umbrellas from our list.
Best Choice Products Zero Gravity Lounge Chair Recliners
If you want a truly relaxing day at the beach, you shouldn't skimp out on your seating. You don't get much time to relax, so why waste it sitting on a fishing stool? No, you need a high-quality reclining beach chair that you can fall asleep in, beer still in hand. The Best Choice Products Zero-Gravity Lounge Chair Recliners are just that. You get two in this set, so you can sit with your loved one and enjoy the hot summer sun together. 
These large recliners adjust from an almost 90º upright seating position to a fully reclined position. So you're covered, whether you're sat up reading a book or lying down sunbathing. At the side of each chair is a removable tray that is designed for the modern beach day – it has two cup holders, a phone holder, and a tablet holder. This is important because it means you're lowering the risk of getting sand all over your valuables. We also like the fact that they're removable, making the chairs more portable.
Made from high-quality steel, the frames on these chairs feel extremely sturdy. The actual seat is made from mesh and held onto the frame with a bungee-cord. This design is absolutely ideal whilst sitting but it makes them kind of bulky and difficult to carry. They're not heavy, at just 16.3 pounds apiece, but we wouldn't recommend them if there's a long walk to the beach. 
Beach Chair Buying Guide
How We Rated and Reviewed The Best Beach Chairs On The Market
Brand - In the outdoor gear arena there are brands like Coleman that have been around since colonial times (or at least it seems like they have) and then there are brands like Strongback that are new to the scene and are aggressively pursuing a more health-conscious generation of beachgoers. Like just about everyone else we're prone to give the Colemans of the world a serious look just because they've been making dependable stuff for so long. But we're not blind to the new kids on the block. To us what matters most is the chair, not the name on the side.
Build Quality - Build quality might not seem like such a big deal when it comes to beach chairs. But if you've ever sat in a really well-made chair and then sat in a really poorly made one you'll understand why we put such emphasis on the build. The last thing you want at the beach is for the legs on your chair to buckle or the seat material to rip or the cheap material on the armrests to get so hot it burns your skin. A well-built chair - like all the chairs on our list - won't do any of those things.
Reviews - As always we use customer reviews as a reference point, not a determining factor. It can be helpful to know if everyone has the same complaint about a chair, so we definitely keep an eye on what's being said. But at the same time, we insist on testing these types of products ourselves and drawing our own conclusions.
Price - Beach chairs aren't the kind of product that's going to break anyone's bank. For the most part, they occupy a financial range between about $25 and $75. While that may have been a lot back in the 70s, it's not the 70s anymore. And paying 50 bucks or so for a beach chair is no more outrageous than paying 20 bucks for a pizza. So the price isn't a determining factor for us. We make note of it and make note of outstanding value when we see it, but don't eliminate or include any chairs based solely on price.
Qualities To Look for In A Beach Chair
Weight - Why does the weight of a beach chair matter? Because it's not unusual to have to park a half mile or more from the beach, especially on busy Sundays during the summer time. Having to trudge that far or even further carrying a chair that weighs 15 or more pounds is going to put a damper on the whole day. Not to mention the fact that you've got to carry it back to the car at the end of the day when you beat from frolicking in the surf. That's one big reason you don't see a wooden beach chair on our list. The heaviest chairs on our list weigh in at around 13 or 14 pounds. And for practical purposes, you really don't want to go much heavier than that. Unless of course, you have your own private beach.
Portability - As you can tell from the above list the newest generation of beach chairs has embraced portability. Many feature the inward folding design that allows them to be set up and broken down in seconds and be tucked away in a neat little tote sack. But even the old school high back, the low-riding chair is now getting into the portability thing by including shoulder straps on the underside of the chair that transforms it into a backpack beach chair. If a chair doesn't feature some way of making it easy for you to carry it's living in the 20th century.
Functionality - The portability we just mentioned is very important and many chairs have addressed the issue by embracing the ability to fold and unfold in seconds. However, not all folding chairs are created equal. The beach chairs on this list are all well-engineered, utilize quality materials and put plenty of thought into their mechanics. However, there are lots of other beach chairs out there that look good but start falling apart after just a few uses. The bottom line is that the best beach chair fulfills its basic function simply and dependable over and over again.
Materials - As we mentioned there are too many chairs out there that start falling apart as soon as you unbox them. This is because the joints are poorly designed, the frame is made of cheap aluminum, the stitching in the seat is second rate and so on. Quality materials are as important to a beach lounge chair as they are to the furniture in your living room. So what you want to see are things like aircraft grade aluminum tubing for the frame, stainless steel screws for the connections, 600D ripstop nylon or something equivalent for the seat and wide, sturdy feet that aren't going to crack under your weight or melt after hours in the hot sand.
Style - Here's where things veer into the subjective because really, the style you like is the style you like. Fortunately, there are lots of styles to choose from these days so everyone should be able to find something that delivers them to their happy place. If you like to tinker something like the NiceC lightweight beach chair should be right up your alley. It weighs almost nothing and breaks down to fit in a tiny bag. The tradeoff is it needs to be assembled. If you like old school design there are chairs like the Rio Beach Classic 5. If you want your chair to have a high tech edge try one of the inward folding chairs on our list. And if the idea of bringing luxury to the beach interests you try the SUV of reclining beach chairs, the Rio Beach Sunbed.
Comfort - The best beach chair is a lot of things but it's not much if it's not comfortable. Most people spend long hours in their beach chair so it's important that the seat material is not irritating, that the balance is not questionable, that the armrests be properly positioned and made of quality materials and the damn thing doesn't keep sinking deep into sand because it has spindly little feet. Also, when you lean back in the chair you don't want to feel reinforcing bars across the back of the chair digging into you. And if the chair has an umbrella you want to be sure it's easy to adjust and doesn't get in your way when you're trying to stand up or sit down.
Extra Features
The above points all cover fundamentals but once you get past them you may want a chair that offers a few extras including:
A beach chair with the umbrella - One reason the Sport-Brella topped our list is that it's one of the few beach chairs to come with a built-in umbrella. But more than that the umbrella is well-considered, easy to adjust, has protective caps on the ends of the spines and doesn't add so much weight to the chair that it makes it unwieldy. It's the kind of feature we'd like to see on other beach chairs and we don't really understand why more manufacturers don't offer it.
Storage pocket - A pocket to store extras like reading materials, sunscreen, a shirt to cover up with, sunglasses, water and more is a big plus. Unfortunately, not every beach chair comes with a storage pocket or sleeve. Some folks get so bowled over by the look of a particular chair that they forget to check to see if it has a storage pocket and doesn't realize it doesn't until they hit the beach. If having a place to store peripherals is important for you to make sure whatever chair you have your eye on has a pocket or sleeve.
A drink holder - It sort of strains credulity to think that in 2019 all beach chairs don't have a built-in drink holder. But they don't. And it's not just a few that are missing this most basic feature. A lot of otherwise excellent beach chairs just don't have it. Why? Who knows? All you need to be aware of is that many don't. So if a drink holder is something you want in your beach chair make sure to check the feature set before buying.
An extra wide seat - Because not all people are built the same you may need to be mindful of the width of the seat. Some chairs look great, are fashioned from the best materials and will last for years but have a narrow seat that just isn't going to cut it for some of us. If you're a big boy or girl and need a bit of extra space in your seat make sure to check the width before you purchase. Chairs like the Cascade Mountain Tech Low Profile beach chair are several inches wider than most others. And those few inches can make a huge difference.
Big wide feet - Historically, beach chair designers have never lost a lot of sleep trying to ensure their creations stayed topside in the sand. Fortunately, in recent years a new generation of designers have introduced the extra wide foot pad that ensures that no matter how big the person or how soft the sand, the chair will stay up top where it belongs. That's called progress. However, not all beach chairs offer these wide feet so don't assume the chair you have your eye on does. Look carefully, ask questions, read the fine print. It can make a big difference in the quality of your beach experience.
Sign Up Now
GET THE VERY BEST OF GEARHUNGRY STRAIGHT TO YOUR INBOX