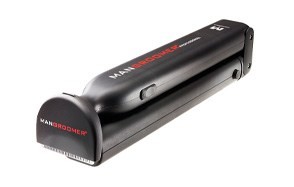 Mangroomer Professional Electric Back Hair Shaver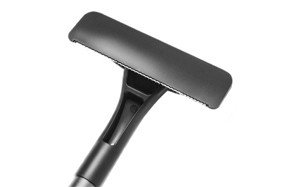 Easeace Back Shaver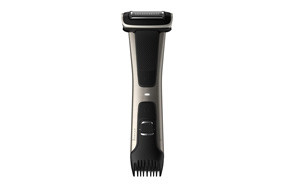 Philips Norelco BG7030/49 Series 7000 Back Shaver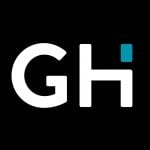 Men are increasingly aware of the importance of personal grooming and are investing more time and money towards this end. A  reliable shaver that can be used on the body, including the back, can easily be called a man's best friend. But choosing the right shaver is a momentous task. A good shaver has to be powerful enough to cut through course body-hair with accuracy and safety. To make your quest simpler and your back smoother, we have compiled a list of the best back shavers for men available to purchase today. Simply scroll through the list, weigh each option based on its pros and cons, and pin down the one that is exclusively tailored to your needs.
The Best Back Shaver For Men
Back Shaver For Men Buying Guide
Features To Look For In Back Shavers For Men
When you are searching for a durable and reliable back shaver, keep an eye out for the following features:
Operation - Back shavers come with electric or manual operation. Both kinds have their pros and cons; while electric shavers are high power and usually offer both trimming and shaving options, manual shavers are simple to use and do not need charging for function.
Design and Handle - The design of the device plays a significant role in its efficacy. A simple vertical design with a slightly curved neck and flexible shaver head provides easy access to the contours of the back. The length of the handle is another concern; the longer and the more adjustable the handle, the more convenient it is to reach the middle and lower back.
Blade - Blade choice is important when it comes to swift, smooth, and complete hair removal. A wider blade (2"- 5") can shave maximum hair in a single go and make shaving quick. The razor blades in manual shavers have to be regularly replaced while the electric shavers have with skin-friendly, self-sharpening blades.

Types Of Back Shavers
Back hair shavers come in two major types:
Manual - Manual back shavers are convenient to use and simple in design. They feature a long handle with a blade assembly. The blades are much broader than those in traditional razors and electric shavers, and this leads to a speedier shave. They are almost always waterproof and can be used either wet or dry.
Electric - Electric back shavers are essentially modified versions of beard trimmers; that's why most electric models feature both trimming and shaving options. They usually feature several attachments like shaver heads and blades for different body parts. They offer cordless runtime after proper charging, and some advanced models are okay for use in the shower.