Best Back Shavers For Men In 2022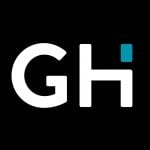 This product guide was written by GearHungry Staff
Last Updated
August 4, 2020
GearHungry Staff
GearHungry Staff posts are a compilation of work by various members of our editorial team. We update old articles regularly to provide you the most current information. You can learn more about our staff
here
.
GearHungry may earn a small commission from affiliate links in this article.
Learn more
Men are increasingly aware of the importance of personal grooming and are investing more time and money towards this end. A  reliable shaver that can be used on the body, including the back, can easily be called a man's best friend. But choosing the right shaver is a momentous task. A good shaver has to be powerful enough to cut through course body-hair with accuracy and safety. To make your quest simpler and your back smoother, we have compiled a list of the best back shavers for men available to purchase today. Simply scroll through the list, weigh each option based on its pros and cons, and pin down the one that is exclusively tailored to your needs.
The Best Back Shaver For Men
Mangroomer Professional Do-It-Yourself Electric Back Shaver
This professional back shaver from Mangroomer has an extendable and adjustable handle, which locks at any length you choose by engaging the professional lock button. The handle reaches over two feet when extended to its full range. A premium blade, the design delivers superior, smooth shave results in fewer strokes than the average back shaver. Reach the lower parts of your back quickly and with less hassle than other shavers. Mangroomer Professional Do-It-Yourself Electric Back Hair Shaver is also eco-friendly – the battery is rechargeable and will charge in under three hours. For more quality grooming products like this, check out our list of the best head shavers for men.
Key Features:
Extendable handle
Smooth shave results
Rubberized non-slip handle
Quick-charging
Rechargeable
Specification:
Brand

Mangroomer

Model

SKU 211-6

Weight

0.16 Ounces
Great value
Feels nice in the hand
Does not slip
Rechargeable battery
Battery life is not the best
When extended to its full length, it is challenging to use
Charger dies easily
Has a cheap feel to it
You need someone to help you determine how shaved your back is
The original model, the standard by which all back shavers are measured, the Bakblade 1.0, offers quick, pain-free shaving. This performance is improved by DryGlide technology. There are no moving parts on this non-electric shaver, so there is no risk of breakdowns. Additionally, the Bakblade 1.0 is suited to both wet and dry shaving. Everything you need to get started is included in the package. The downside to this shaver is the blades are specifically designed for it. Some users like this. Others might not like it as the blades can be hard to come by. However, that does not stop this shaver from reaching everything you need to reach.
Key Features:
Patented design
Useful for all parts of the body
Great for wet or dry shaving
Blades are designed specifically for the shaver
Specification:
Brand

baKblade

Model

BakBlade-01

Weight

2.4 Ounces
Quick shave
Suitable for wet or dry shaving
Blades are designed explicitly for this shaver
Non-electric
Pain-free
Expect some irritation
Extra blades not included
You have to use blades specifically designed for this shaver
Cheaply made
Customer service is slow
BAKblade 2.0 PLUS- Back Shaver
BAKblade 2.0 PLUS- Back Hair Removal and Body Shaver is the smooth, quick, and safe answer to all your shaving problems. This 18-inch long shaver can easily access your back and the rest of the body for body-hair removal. The ergonomic handle with a slotted grip makes it easy to use and can also be retracted at the mere push of a button.
The patented dryGlide blades ensure a smooth wet or dry shave. The blade cartridges are uniquely engineered to slide out and replace easily. And do not worry about purchasing new blades as the package comes with extra blades. No batteries are required for operation, and you can use this shaver anytime, anywhere, making it your trustworthy travel companion. This cost-effective, results-driven shaver is definitely a keeper. And if, which is a big rare IF, you are not satisfied with the product, you can get fully refunded within 90 days of buying it. For intimate area grooming, make sure to check out these sought-after pubic hair trimmers.
Key Features:
18-inch long shaver with an ergonomic handle
Patented dryGlide blades
two removable blade cartridges
Wet or dry use
90-day money-back guarantee
Specification:
Brand

baKblade

Model

BaKblade-Bodyshaver-Parent

Weight

7 Ounces
No batteries required
Pocket friendly
Lifetime warranty
No trimming option
Only one type of blade with a single shaving intensity
MANGROOMER Ultimate Pro Back Shaver
Aptly named the MANGROOMER, this device is exclusively designed for effective back hair removal. MANGROOMER Ultimate Pro Back Shaver adds a whole new perspective to personal grooming by adding extra sophistication and ease to your shaving experience. The shaver contains two attachment heads with shock-absorbing flex necks, which deftly follow the contours of your back for the perfect blade-to-skin contact at any angle. The 1.8-inch ultra-wide blade inserted into both heads cuts through long and coarse hair quickly and painlessly, while the additional foil body-groomer head can be used to maintain that smooth back and shave relatively shorter hair.
The extreme reach handle is extendable and rubberized to provide you with a powerful grip. It can be locked into place at any chosen length with the help of the Extension Lock button. Another attractive feature is the Power Hinge Push Lock button that allows you to open and set the shaver at any desired angle. The shaver sports an opening angle of 135-degrees, which enables you to reach the middle and lower portion of the back. Adding to the perks is the Power Burst mode that allows you to increase power for effortlessly shaving thicker hair. The estimated battery life is 3-4 years, and an LED charge-indicator lets you know when the shaver is charging and fully charged.
Key Features:
two shock-absorbing flex heads
1.8-inch ultra-wide blades
Highly functional, fully extendable handle for greater accessibility
Patented 135 degrees opening capability
Power Burst button for extra-coarse hair
Specification:
Brand

MANGROOMER

Model

ULTIMATE PRO

Weight

1 Pound
Reaches all parts of the back easily
Budget-friendly
Can be easily cleaned with water
Takes six-to-eight hours to charge fully
PLATINUM PRO by MANGROOMER Electric Back Hair Shaver
This is, without a doubt, one of the best back shavers for men available at the moment. This electric back shaver is expressly designed for use on the back. That by no means implies that it is not suitable for use anywhere else; it is, in fact, optimal for all problem areas of the body, including areas that are usually inaccessible targets for a regular shaver. MANGROOMER PLATINUM PRO Electric Back Hair Shaver can be fitted with one of the three attachment heads that come with it, each having a specific purpose. The uber-wide 2.7-inch blade head aims to shave large areas and longer hair while the 1.8-inch shaving head is for more detailed, harder to reach regions of the body. The third foil blade head can be used for maintenance and for cutting fine hair.
The shaving heads possess shock-absorbing properties and contain flex necks which can easily glide on the skin surface, following the contours of your back for an excellent shaving experience with a super smooth finish. The practical handle can be easily extended to provide easy access to the back, and can also be locked at any given length with the Extension Lock button. The powerful Lithium battery lasts up to five times longer compared to a standard NiCad battery and can also quick-charge. The indicator charging light is another practical feature that indicates when the shaver is charging and when the charge is complete. Other features include a Power Burst option to maximize the removal of dense hair and a spacious storage case. So if you are perusing the market for an efficient back hair shaver with high-quality features in a moderate budget, this is the right fit for you. If you are rocking a stylish beard, check out these popular beard trimmers everyone is buying right now.
Key Features:
three unique attachment heads
Shock-absorbent shaving blades with flexible heads
Extreme reach rubberized handle
Extension Lock and Power Hinge Lock buttons to control length and angle of the handle
Power Burst button for extra power in dense areas
Specification:
Brand

PLATINUM PRO by MANGROOMER

Weight

1.2 Pounds
Perfect design and features for shaving back hair
Includes a deluxe storage bag ideal for traveling
Cannot be used in the shower
MANGROOMER New Lithium Max Plus+ Electric Back Hair Shaver
This is yet another innovative creation by MANGROOMER that will not disappoint you if you are on the quest for the most efficient back shaver. This shaver belonging to MANGROOMER's 7th generation of products boasts an ultra-wide blade that is 50% wider than the prior models and guarantees an exceptionally safe back-hair removal experience. The blade ensures that your skin is protected while shaving and prevents rashes or ingrown hairs.
MANGROOMER New Lithium Max Plus+ Electric Back Hair Shaver comes with two attachment heads: a brand-new wider 2.7-inch blade that cuts through the thickest hair with ease and a foil body-groomer with a bidirectional head for removing shorter hair. Both shaving heads come with shockproof flex necks that artfully follow the curves of your body for a close and comfortable shave. The most useful feature is the extendable handle that can be opened to a generous angle of 135 degrees. The length of the handle can be set with the Extension Lock button, and the desired shaving angle can be attained and locked in place by the Power Hinge Lock button. The Lithium Max Plus+ battery confers easy and quick recharge properties and is exceptionally long-lasting.
Key Features:
two attachment heads with shock-absorbing flex necks
Highly ergonomic handle
135 degrees opening patented design
Power burst button for coarse hair
Extension Lock and Power Hinge Lock buttons for maximum control
Specification:
Brand

MANGROOMER

Weight

1.2 Pounds
Highly functional design
Long-lasting Lithium Max Plus+ battery
Philips Norelco BG7030/49 Series 7000 Bodygroom
Philips Norelco BG7030/49 Bodygroom Series 7000 proudly boasts a unique design with its dual-sided shaver and trimmer for ultimate comfort and ease of use. Optimal for use on all parts of the body, this device is slender with a rubber grip to ensure a firm grasp and maximal control for smooth operation. The dual-sided feature adds to your convenience by making trimming and shaving options available simultaneously without the hassle of changing attachments. You can target the problematic dense hair on the back and shave or trim them effectively with minimum effort.
The shaver has a wide moving head that can be pivoted in four directions for a close shave; at the same time, the blades have rounded tips to prevent the skin from getting injured, ensuring a smooth and safe shaving experience. The trimmer is completely customizable with five adjustable lengths varying from 3 mm to 11 mm. The trimmer also includes a guard and self-sharpening steel blades. This back hair shaver is absolute bliss for anyone looking to own a high-quality product for their personal use and is without a doubt Best Value for your money. It can be used either wet or dry owing to its waterproof properties. It uses a state-of-the-art long-lasting lithium-ion battery and runs cordlessly for 80 minutes (a tremendously long runtime) after a complete charge of one hour.
Key Features:
Dual-sided shaver and trimmer
four-directional pivoting shaver head with smooth blades
five-adjustable lengths of trimmer from 3mm to 11mm
Waterproof with Li-ion battery
80-minute cordless use
Specification:
Brand

Philips Norelco

Model

BG7030/49

Weight

14.9 Ounces
Can be used wet or dry
Long-running time
Optimal price with superior quality
Careful handling required
Regular charging needed
Back Shaver For Men Buying Guide
Features To Look For In Back Shavers For Men
When you are searching for a durable and reliable back shaver, keep an eye out for the following features:
Operation - Back shavers come with electric or manual operation. Both kinds have their pros and cons; while electric shavers are high power and usually offer both trimming and shaving options, manual shavers are simple to use and do not need charging for function.
Design and Handle - The design of the device plays a significant role in its efficacy. A simple vertical design with a slightly curved neck and flexible shaver head provides easy access to the contours of the back. The length of the handle is another concern; the longer and the more adjustable the handle, the more convenient it is to reach the middle and lower back.
Blade - Blade choice is important when it comes to swift, smooth, and complete hair removal. A wider blade (2"- 5") can shave maximum hair in a single go and make shaving quick. The razor blades in manual shavers have to be regularly replaced while the electric shavers have with skin-friendly, self-sharpening blades.
Types Of Back Shavers
Back hair shavers come in two major types:
Manual - Manual back shavers are convenient to use and simple in design. They feature a long handle with a blade assembly. The blades are much broader than those in traditional razors and electric shavers, and this leads to a speedier shave. They are almost always waterproof and can be used either wet or dry.
Electric - Electric back shavers are essentially modified versions of beard trimmers; that's why most electric models feature both trimming and shaving options. They usually feature several attachments like shaver heads and blades for different body parts. They offer cordless runtime after proper charging, and some advanced models are okay for use in the shower.
Sign Up Now
GET THE VERY BEST OF GEARHUNGRY STRAIGHT TO YOUR INBOX