Best Mass Gainers In 2022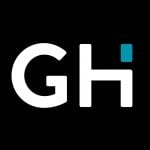 This product guide was written by GearHungry Staff
Last Updated
June 17, 2019
GearHungry Staff
GearHungry Staff posts are a compilation of work by various members of our editorial team. We update old articles regularly to provide you the most current information. You can learn more about our staff
here
.
GearHungry may earn a small commission from affiliate links in this article.
Learn more
Putting on some extra pounds is not easy for everyone, and while it may be a dream for many, there are other people who see it as a curse. Fast metabolism or genetics may be at the root of this, nevertheless, there is still a way to cheat nature and bulk up that frame. A mass gainer could be the missing link in your muscle building journey, but this is a sensitive area and as such, it should be trodden on with care. For that reason, here are some of the best mass gainers currently available on the market.
The Best Mass Gainer
OPTIMUM NUTRITION Serious Mass Weight Gainer
Any weight gain starter pack without this weight gain powder just won't cut it, especially for people who have a hard time bulking up on their own. With OPTIMUM NUTRITION Serious Mass Weight Gainer, it's guaranteed that plenty of flesh and mass will be gained. It contains a whopping 1250 calories per serving and also has about 50 grams of protein which takes care of muscle recovery support. Finally, the fact that it is easy to whip up is one of the reasons why this has the makings of a great post workout shake. For more great options to help you gain extra mass, check out our guide to the best creatines.
Key Features:
Contains 1250 calories per 2-scoop serving
Packed with 50 grams of protein per serving
Contains 25 vitamins and minerals
Can be blended with fruits and nuts
Specification:
Brand

Optimum Nutrition

Model

1095321

Weight

12.02 Pounds
Causes notable weight gain
Highly nutritious
Affordable
Vitamin content too high for some people
Elevates sugar and blood pressure levels
Taste and texture make it hard to swallow
Body Fortress Super Advanced Whey Protein Powder Mass Gainer
For the best weight gain results, a high-calorie diet is required, unfortunately, some people cannot eat enough to fuel their fast metabolisms. Rather than resigning to a bulk-free life, the solution is in mass gainer supplements like the Body Fortress Super Advanced Whey Protein Powder Mass Gainer. This formula is specifically designed to provide the body with a whopping 1000 calories while offering up key nutrients that aid in the stimulation of muscle growth and development. Key components like carbs, premium protein, and betapower betaine work together to support lean mass. All-in-all, this high-calorie mass builder is a gateway to a world of healthy weight gain. Don't forget to also check out our reviews of the best energy pills.
Key Features:
It is chocolate flavored
Contains 200 grams of carbs
Contains 40g of protein in every serving
Void of aspartame and gluten
Specification:
Brand

Body Fortress

Model

54919.0

Weight

1.6 Ounces
It tastes great
For bodybuilding and weight gain
Affordable
The portions are massive and hard to mix
Hard to digest
Weird consistency
OPTIMUM NUTRITION Pro Gainer Mass Gainer
Everyone's body works differently, so while just looking at food can make some bulk up, others have to put in more effort. The right kind of weight gain involves training and quality nutrition, thankfully OPTIMUM NUTRITION Pro Gainer Weight Gainer Protein Powder has the nutritional front covered.
As far as weight gainer shakes go, this high-protein formula is a great one. It contains a blend of vitamins and minerals that piggyback on what the body already receives in order to achieve optimum results. The cherry on the top is that it obviously tastes great; everything is better with chocolate. To get the best out of your exercises, pick one of the best pre-workout formulas from our list.
Key Features:
Contains 659 calories
Packed with 31 vitamins and minerals
Chocolate flavored powder
Contains less than 7 grams of sugar
Specification:
Brand

Optimum Nutrition

Model

OP65

Weight

10.19 Pounds
It tastes good
Aids weight gain and build muscle mass
Has helpful vitamins and minerals
May contain toxic heavy metals
Contains high levels of maltodextrin
Causes loss of appetite
BSN TRUE-MASS Mass Gainer
These days, a summer body involves having the right amount of muscle mass. On one end, people are trying to shed some extra pounds while the other has people who could benefit from some weight gain. Those in the latter category could benefit from a good dose of BSN TRUE-MASS Weight Gainer. This super mass gainer comes in the form of an ultra-premium lean mass gainer which helps with overall muscle growth and recovery for individuals who have above normal caloric needs. When it is used right, the results will be hard to miss. If you are also into running, check out our guide to the best supplements for runners.
Key Features:
Contains 700 calories per serving
Has a quality mix of carbs and protein
Contains premium protein sources
90 grams of carbs per serving
Specification:
Brand

BSN

Model

1084853

Weight

5.82 Pounds
No bowel movement changes
Enhances weight gain
A great meal substitute
Inconsistency in taste and texture
Contains empty calories, sugar, and fat
It is pricey
Dymatize Super Mass Gainer Protein Powder
There are advantages and disadvantages to everything, and fast metabolism is no exception. It can make gaining muscle mass a tedious process, thankfully, Dymatize Super Mass Gainer Protein Powder can make that problem a thing of the past.
This high-quality mass gainer protein powder is packed with the optimum amount of protein, calories, BCAAs as well as nutrients. Building muscle mass is a challenge that this super mass gainer never backs down from and it helps that it tastes great as it works.
Key Features:
Contains high-quality ingredients
52 grams of protein in each serving
1300 calories per serving
Contains 10.9g of Branched Chain Amino Acids
Specification:
Brand

Dymatize

Model

33150

Weight

3.52 Ounces
Mixes easily
It tastes great
Doesn't disrupt bowel movement
Massive servings
Causes low energy and mood swings
Weird texture
NAKED MASS – Natural Weight Gainer Protein Powder
What you see is what you get when it comes to this body mass gainer. Luckily, what you get from NAKED MASS- Natural Weight Gainer Protein Powder is an organic blend that will have you bulked up in no time. This is the best weight gainer for people who have aversions or simply want a natural option, like vegan protein powders. It solely contains Naked whey, Naked Casein, and organic tapioca maltodextrin. These three ingredients provide a balanced ratio of clean source multi-phase protein and complex carbohydrates. Maltodextrin raises a red flag for most people, but in this case, it comes from organic tapioca which happens to be gluten-free. This well thought out product is a great route to gaining and maintaining lean mass.
Key Features:
Contains 3 ingredients
Has complex Carbohydrates
Versatile for smoothie recipes
Soy and gluten-free
Specification:
Brand

NAKED nutrition

Weight

8.8 Pounds
Proven weight and muscle mass gain
Does not cause drowsiness
Contains more than the stated 11 servings
The first ingredient is maltodextrin
Not easily digestible
Bad for people with skin problems
Cytosport Monster Milk Gainer Supplement
Protein plays a vital role in the development of muscle mass, that's for sure. Based on that statement Cytosport Monster Milk Gainer Supplement is the best weight gainer for individuals who need that extra boost of protein. It provides users with all nine essential amino acids which the body is unable to produce on its own.
Coupled with the adequate amount of exercise, this mass gainer is practically unstoppable. The protein and essential nutrients in it aid recovery from exercise and build up muscles. Being easy to mix is just an added plus.
Key Features:
Contains 32 grams of protein
650 calories in every 4 scoops
Can be added to pancakes and smoothies
Keeps the body in positive protein balance
Specification:
Brand

Muscle Milk

Model

56915

Weight

5 Pounds
It is affordable
Tastes great
Proven weight gain
Hard to metabolize for some people
Not easy to dissolve
Price keeps changing
MuscleTech Mass Tech Extreme Mass Gainer
A little bit of weight can be a welcome development, especially when it's an attractive lean mass. This formula is no joke, that's why MuscleTech Mass Tech Extreme Mass Gainer is the best weight gainer for bodybuilders, powerlifters and anyone looking to bulk up to the maximum.
This 5-in-1 super mass gainer works hand-in-hand with a good workout routine to ensure that user ends up extremely bulked up. It is not just for bodybuilders though, anyone having a hard time putting on some extra pounds could benefit from this mass gainer. For more amazing supplements, check out our guide to the best multivitamins for men.
Key Features:
Supports muscle recovery
Contains a clinically validated dose of creatine
Contains 80g protein
Contains 156g carbs
Specification:
Brand

MuscleTech

Model

FID36189

Weight

23.8 Pounds
Packed with protein
Good value for money
Notable weight gain
Not easy to digest
Hard to mix
Massive servings
Mass Gainer Buying Guide & FAQ
Deciding to put on healthy weight is a journey that shouldn't be taken lightly. Along with working out, the dietary requirements are very tasking. Based on that here is some much-needed guidance for anyone looking to score the best mass gainer out there.
How We Chose Our Selection Of Mass Gainers
Reviews - Checking out the reviews of mass gainers can save a lot of time and money. Rather than blindly purchasing a product that may or may not be suitable, look at the reviews to balance out real-life pros and cons.
 Brand - Stick to the things you know, may not be a very progressive phrase but in some cases, it is the way forward. Patronizing brands already known for putting out quality products can be your saving grace in a competitive market.
Price - Breaking the bank should not be the aim when looking to get a good mass gainer. Nevertheless, a few extra bucks could get you the best product for you. The fact that it will be ingested alone should be enough motivation to go for the best.
Features To Look For In Weight Gainers
Flavor - Ultimately, mass gainers are meant to be ingested. Getting a flavor which sits well with you plays a big part in ensuring that you stay faithful to your regimen. Choose a flavor you won't mind taking over and over again.
Protein Source - Protein and building muscle mass go hand-in-hand, nevertheless, there are many sources of protein so be sure to verify. This comes in handy in the case that you have a food aversion such as lactose intolerance, to rule out dairy products entirely, opting for a mass gainer that has plant-based protein is the way forward.
Carbohydrates - Carbs are a major component of mass gainers since they are energy giving foods the aim is to provide you with enough fuel to carry out intense workouts. It does not only act as fuel, but it also ensures that weight gain takes place.
Ingredients - When it comes to any product you have to ingest, being conversant with the ingredients is a must. This is to avoid any flare-ups due to allergies or aversion and simply ensure that you are not taking in any substance that is harmful in the long run.
Amount - This goes without saying, everyone has specific goals they aim to achieve when taking mass gainers. For bodybuilders and weightlifters alike, taking these supplements is part of their lifestyle, so opting for a large quantity makes sense. On the other hand, people with short term body goals should look for something more economical.
Serving Size - Some of these products offer up to 6 massive scoops per serving, not only does this affect how it mixes, it messes up the consistency and makes it hard to drink. Some people can handle this, while others cannot and as such, this should be taken into consideration.
 Mass Gainer FAQ
Q: What are the benefits of using a mass gainer?
It reduces the amount of food you need to consume, so, for people who find it hard to eat, this is a convenient way to get the needed calories without eating.
They are packed with all sorts of vitamins, some of them the body cannot produce, and others cannot be found in such quantities in nature.
It builds lean muscle mass a lot faster than actual food does
It gives the metabolism a boost
Sign Up Now
GET THE VERY BEST OF GEARHUNGRY STRAIGHT TO YOUR INBOX