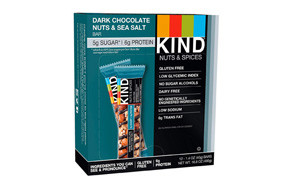 KIND Energy Bars, Dark Chocolate Nuts & Sea Salt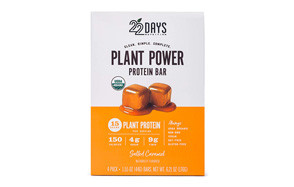 22 Days Plant Power Protein Bar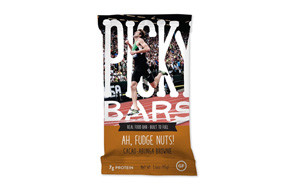 Picky Bars Real Food Energy Bars, Ah, Fudge Nuts!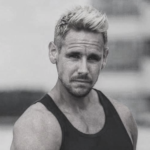 The energy bar plays a couple of potentially important roles in modern life. It can provide a needed boost before workouts, training or an important competition. Or it can provide a much needed pick me up if you find yourself lacking energy in the middle of the day. But with so many different energy bars on the market today it can be difficult to determine which are the real deal and which are just going to bombard you with artificial ingredients, trans fats and useless calories. Fortunately we've done the hard work of separating the good from the bad for you. So here they are. The best energy bars of 2020.
The Best Energy Bar
Energy Bars Buyer's Guide
The Best Energy Bars (How We Choose)
Effectiveness - It's not easy to quantify the effectiveness of a product like energy bars, simply because different people have different dietary requirements, different metabolisms and are different ages. So making blanket statements like "this is without a doubt the most effective energy bar on the market" isn't really going to work. Instead we have to gather information from a variety of users and try to see if a consensus emerges. We then weigh any consensus opinion against our own experience with the product and try to draw a reasonably accurate conclusion.
Brand - The concept of the energy bar is fairly new, having arisen primarily out of the health and exercise movement of the 1980s. For a number of years there were only a few brands of energy bar on the market and they catered mostly to outdoor enthusiasts. Sometime shortly after the turn of the 21st century however interest in energy bars went through the roof and today there are dozens of different brands all vying for your attention. Because the field is populated by so many new entries we tend to put less weight on the particular brand and judge energy bars by their ingredients and effectiveness as determined by the process laid out above.
Reviews - Again, because the energy bar industry is both new and experiencing explosive growth one needs to be more than a little suspicious of the veracity of the reviews available on sites like amazon, it can be a little tough to find the best energy bars on the market (hence the review guide!). They might be legit, or they might be authored by employees of a particular company and their friends. In any event we always like to draw our own conclusions anyway. So while we peruse customer reviews to see what's being said we take what we read with a grain of (sea) salt.

Features To Look For In Best Energy Bars For You
Ingredients - What goes into an energy bar is the hot button issue for most health conscious folks today. They regularly watch what they eat and don't want their carefully constructed diets to be compromised by downing a nutrition bar before or after their workout. If you want your energy bar to be made from all natural, healthy ingredients you'll need to read the label carefully. If it lists things like high fructose corn syrup, brown rice syrup and sorbitol it's not actually made with natural ingredients no matter what the label might claim. The best energy bar indication that an energy bar is made with all natural ingredients is if the ingredients list is relatively short and populated by things you can pronounce such as figs, egg whites, walnuts and the like, rather than pyridoxine hydrochloride and sodium molybdate.
Calories - Some choose to look at the energy bar as being a kind of meal replacement bar rather than a cup of coffee you can chew. If you look at it that way the 200 to 300 calories in the majority of energy bars fits right into the equation. It has to be said though that energy bars are intended to be just that: a quick way to obtain a needed boost of energy. They are not intended to take the place of a well-considered, well balanced diet. In fact, if you consume too many energy bars in an effort to speed up your weight loss or workout goals it can actually cause you to gain weight. So use them sparingly.
Flavor/Taste - Here is one consideration that is entirely subjective since a flavor one person may go gaga over another may think is akin to eating dirt. Fortunately today's energy bars are not confined to tasting like, well, energy bars. They come in a dizzying array of flavors ranging from raspberry to dark chocolate to granola to pumpkin, green tea, vegan chocolate, banana, tropical fruit, coffee and about a thousand more. Basically if you can imagine a flavor chances are you can buy it somewhere. And if you can't there's probably a recipe floating around that would allow you to make your own.
Texture - The different textures of different energy bars are intended to appeal to different audiences. Some like their bars crunchy, some like them chewy while others prefer them a bit crumbly (although to be sure most people express a preference for chewy). The texture of the different energy bars is driven by their content though and chewy energy bars require ingredients like peanut butter, margarine and corn syrup. Things not everyone is down with consuming. Dates and prunes can help provide a bit of chewy texture and also have the advantage of adding beneficial fiber to the energy bar. But again, not everyone is down with dates and prunes. The bottom line is that makers of energy bars & protein bars know that they can't be all things to all people so most simply determine a target audience for their product and design them according to the preferences of that demographic.
Digestion - Most folks think of energy bars as being pretty benign, and if used sparingly most of them are. But they are not without their potential downsides. We already talked about how eating too many can actually cause you to gain weight, but there's another issue some folks run into and it has to do with digestion. Quite a few brands that tout their low-sugar, low-carb, high fiber benefits neglect to mention that such a combination is often a recipe for bloating and even diarrhea. It's not because low-sugar, low-carb, high fiber foods are naturally bad for you but rather a byproduct of the ingredients they use. Sugar alcohols, chicory root, inulin and other ingredients don't sit well in some people's stomachs. Even wheat can contain something known as oligosaccharides, which can help power muscle growth on the one hand but also power diarrhea and cramps on the other hand.
Vitamins & Minerals - Everyone needs to consume a proper balance of multi vitamins and minerals in the proper quantities but you should not be relying on energy bars as your primary source of either. That said some energy bars are definitely better at delivering vitamins and minerals that are important to generating energy than others are. A healthy energy bar contains the B vitamins B6 and B12 as well as thiamine and niacin that help provide energy and counteract fatigue and digestive issues. Iron is another mineral that's important to generating energy and fighting off anemia, which is the most common nutritional deficiency in the US today.
Nutrition - The temptation with energy bars is to eschew nutrition in favor of the quick energy fix provided by sugar, whether it's naturally occurring sugars or refined sugar. Ideally you'll want an energy bar that doesn't contain more than 10 grams of sugar. Any more than that is simply going to take up residence around your waist. There are plenty of energy bars out there that contain 20 grams of sugar or more, but they are intended for true athletes who need a boost before a triathlon or big game. They're not intended for folks who sit at a desk most of the time and workout when they get a chance.
GMOs - Genetically modified organisms, commonly referred to as GMOs, are appearing in more and more prepared foods and may even be present in that expensive meal you get at your favorite restaurant. All scientific evidence points to the conclusion that there is no link between GMOs and any health threat. Still, many folks are skeptical and don't want anything to do with GMOs. If you are one of those people the only way to be sure your energy bars are free of GMOs is to purchase bars that state exactly that on the label. If you don't see "GMO free" on the label don't take a chance.
Natural Sweeteners - Just as there is a large percentage of the population that wants nothing to do with GMOs there is an equally large number that go to extraordinary lengths to make sure they avoid artificial sweeteners. As is the case with GMOs there is zero scientific evidence that artificial sweeteners like aspartame pose any health danger but people certainly have a right to avoid it if they wish. This is where the label comes into play once again. If an energy bar contains artificial sweeteners it will be required to state that fact on the label. Only if it says it is free of artificial sweeteners can you trust that it is. At the same time however you're going to want to avoid excessive amounts of natural sweeteners as well, and these have a way of sneaking into energy bars using names like "evaporated cane juice" and "coconut sap". So be careful.

3 Ingredients to Watch Out For in an Energy Bar
Trans-fat - Trans-fats commonly go by their more scientific name "partially hydrogenated oils". Most trans fats are produced artificially by injecting hydrogen into vegetable oils. Why would anyone do such a thing? Because it provides the oil, and by extension the things made using the oil, a longer shelf life. Restaurants often use trans-fatty oils to make their fried chicken, fried seafoods and French fries because they don't have to change the oil in the fryolator as often. Whereas there is no evidence GMOs will harm you there is copious evidence that trans fats increase your risk for stroke, heart attack and type II diabetes.
Sugar - We touched on sugar above but it warrants a bit more attention. Sugar makes things taste delicious. And it's cheap. As such food manufacturers love sugar. Your body however can do without all but the smallest amounts of sugar. One of the major differences between candy bars and energy bars is that energy bars are not loaded with sugar the way candy bars are. At least they shouldn't be. When trying to decide on an energy bar look for hidden sugars in the form of high fructose corn syrup, agave and brown rice syrup and default to bars that achieve their sweetness by using dried fruit or things like raisins or dates instead.
Artificial Ingredients - This is an umbrella term that covers a lot of territory to be sure but it's an important one. The purpose of consuming an energy bar is to help you in your quest for better health. But if your energy nutrition bar is seething with artificial colors, flavors, sweeteners and preservatives it might be doing as much harm as good. Also, if your energy bar is sourcing its protein content from soy or whey this is not necessarily a great thing either as both indicate a high level of processing.
Energy Bar FAQs
Q: What is an energy bar?
A: An energy bar is a type of dietary supplement that takes the form of the familiar candy bar but utilizes a healthier ingredient set including cereals and other foods known to bolster energy levels. Top or Best Energy bars are intended to provide a quick boost of energy for those preparing to engage in strenuous activity. Although they are commonly used today as a kind of coffee substitute by people who need a pick me up during their work day. Most energy bars deliver anywhere from 200 to 300 calories with 20 to 40 grams of carbohydrates. Most of the carbs in a typical healthy energy bar are derived from glucose, fructose and other types of sugar and augmented with sources of complex carbs such as barley or oats. The level of protein in energy bars is usually minimal and is often derived from whey. Most energy bars are also light on fats.
Q: Are energy bars and protein bars the same thing?
A: Although you can find both energy and protein bars today that blur the lines, classic energy bars are not the same as classic protein bars. Energy bars tend to focus on delivering calories and carbs in order to make you feel more energetic in the here and now. They are intended to be consumed some 30 minutes or so before a workout. While protein bars are more big-picture items that take a longer view and provide the muscle building proteins your body needs to recover and repair itself after the workout. As we said you can find bars today the blur the line between the two but for the most part energy bars and protein bars are not the same thing.
Q: Do you eat energy bars before or after workout?
A: As stated above energy bars are intended to be eaten before a workout in order to provide the carbs and calories your body will need to sustain you while you exercise. They are not intended to help you repair and build new muscle during the period after the workout but instead just to make sure you have plenty of fuel in the tank while you are exercising. Eating high calorie energy bars after a workout could significantly undermine your efforts to lose weight and get in better overall shape.
Q: Are energy bars good for you?
A: Energy bars should be judged by their effectiveness when it comes to the job they're intended to do; which is to provide a boost of energy prior to a workout of if you find your energy levels sagging during the day. If they fulfill that mission then they can be said to be good for you. If however they are used as anything other than an occasional supplement to a proper, well-balanced diet they can in fact have negative effects. The negative effects of abusing energy bars range from unbalanced blood glucose levels to weight gain, to vitamin deficiencies and more. So stick to using them to get a bit of extra pop during your workouts and you'll be fine.

Q: How often should you eat energy bars?
A: As stated energy bars are not intended to be eaten on a regular basis as a substitute for a proper diet. They're a supplement to that diet that allows you to work a bit harder during your workouts. Eating several energy bars a day in an attempt to stay constantly energized will only lead to complications like elevated blood sugar, vitamin deficiencies and weight gain. It's probably not even necessary to have an energy bar before every workout. Instead of just defaulting to energy bars take the measure of yourself prior to working out. You may decide you could use a bit of a boost. But you may also find from time to time that you don't really need it.
Q: Will energy bars make you gain weight?
A: They can if you eat too many of them. As we have stressed in the above responses energy bars are not intended to be a substitute for a well-balanced diet. They typically contain 200 to 300 calories that you are supposed to use to fuel your athletic or exercise endeavors. If you get in the habit of eating them as a kind of regular snack bar while you sit at your desk you're likely to discover you are putting on weight as a result. That's because you're not burning off the calories, your body is simply storing them away in the form of fat.