Best Vegan Protein Powders In 2022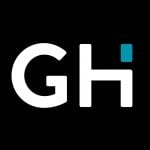 This product guide was written by GearHungry Staff
Last Updated
August 15, 2018
GearHungry Staff
GearHungry Staff posts are a compilation of work by various members of our editorial team. We update old articles regularly to provide you the most current information. You can learn more about our staff
here
.
GearHungry may earn a small commission from affiliate links in this article.
Learn more
Vegan protein powder is a great alternative for ensuring that you get enough protein in your diet. However, due to the childishly negative stigma surrounding veganism (seriously, why do you care what other people eat as long as they are a decent person?) cruelty-free diets face a bit of resistance from your average dude on the street. It doesn't have to be this way, though and vegan protein powder is healthier for you, less dangerous than eating meat and can help you feel so, so, so much better every day. But there is a lot of competition and it can be overwhelming to get into it, so here are our picks for the best vegan protein powder.
This list has been designed to give you an idea of where to look if you are thinking about switching brands, exploring new flavors, or simply wanting to increase your protein intake, even if you don't subscribe to a vegan diet, there is still some information that could be useful to you. Don't be shy and check out the best vegan protein powders out there.
The Best Vegan Protein Powder
Orgain Organic Vegan Protein Powder
Considered by many to be the best vegan protein powder available, this Amazon top seller, Orgain's Chocolate Fudge flavored, plant-based protein powder is alkaline, affordable, and tastes so great you're unlikely to realize it's actually a protein powder, which is not something you can say for many powders on the market.
An excellent option for when you want to replace (some of) your regular meals with protein supplements, this powder avoids that pang of hunger that is experienced when using other products. If you are someone who is powerless against the mid-afternoon snack, you can consider investing in this powder to keep you on track and can keep you satisfied for up to 5 hours. It is also perfect for those who want to keep nourished when on-the-go between the office, gym, or just in your day-to-day activities.
It is extremely versatile for quick meal replacements, post-workout boosts or busy lifestyles, and delicious when blended with banana and ice to remove any of that initial chalky grittiness powder heads are all too familiar with. While some have experience stomach issues when using it, this seems to be rare instances, but ensure you check the ingredients to be aware of any allergies or intolerances you might have.
Orgain have developed a product that might seem unorthodox in its chocolate fudge flavoring, but while it might take some time to get used to, you'll soon realise that your protein powder world has been opened to a whole new experience, and there's a massive chance that you will never look back.
Key Features:
Ideal for on-the-go nourishment
21 grams organic plant-based protein
5 grams organic fiber
150 calories per serving (20 servings)
Great to mix with water or milk
Specification:
Brand

Orgain

Model

851770003179

Weight

2.03 pounds

Dimensions

9.5 x 5.5 x 5.5 inches
Vega Protein & Greens Vegan Protein Powder
Vega's Protein & Greens vanilla flavored plant protein shake is packed full of fiber, which has proven to be an excellent option for people looking for additional protein in their diet. Bringing easy mixability that creates a nice, thick shake, the Protein & Greens shake is something that all vegans should consider introducing into their everyday indulgences.
Its key selling point is the taste, which is sweet but not too sweet and is both delicious and unique. Many people avoid protein powders – especially of the vegan kind – under the false assumption that it just won't taste any good. However, those who take the time to do their research and explore the possibilities understand that there is a whole new type of flavor potential out there if only they would care to look.
Depending on your passion for protein powder, this will last you anywhere between 2 weeks and month which might not demonstrate excellent value for money, but the added greens in the ingredients offers a slight incentive to invest in Vega's Protein & Greens which, despite price-per-serving (around $1.65), is still one of the best plant protein powders available.
Like most products though, it isn't for everyone and if you prefer smoother shakes then it might be best looking elsewhere but there are still a lot of positives to be found to help you get the protein you need as well as alternative ingestion options such as baking to help you get over the hump.
Key Features:
20 grams complete protein
Non-GMO Project verified
Gluten free
Real plant based ingredients
25 servings
Specification:
Brand

Vega

Model

VEG00651

Weight

1.67 pounds

Dimensions

5.2 x 5.2 x 9.1 inches
Vega Sport Vegan Protein Powder
This Vega Sport product provides next-level protein for next-level performance and is considered one of the finest protein powders that are made from real, whole food ingredients. The vanilla flavor lends itself perfectly to be blended with other ingredients and requires just 10 ounces of water to achieve a perfectly smooth consistency.
It has also proven excellent for when you are feeling the lag of the day and require a quick boost to get you over the finish line. For increased effectiveness, it also doubles as the ideal formula to help rebuild muscles and support recovery following an intense workout.
The large tub ensures that it lasts longer, even if you are on the more protein-obsessed side of the spectrum and can be prepared when on-the-go so you never have to worry about missing a recharge. Unlike other protein powder products, Vega's Sport Protein does not cause bloating so you can go about your day at the office, gym or just relaxing in optimum comfort.
A great solution to ensuring that you get your required protein without going over on other macronutrients, the Vega Sport vanilla protein powder helps you meet your protein goals and keep you comfortable all week long. Love this product? Check out our supplements for runners review for our top picks. 
Key Features:
50% daily intake of vitamins and minerals
All-in-one plant based protein powder
Pea, hemp and flax ingredients
Gluten-free
20 servings
Specification:
Brand

Vega

Model

VEG00855

Weight

1.83 pounds

Dimensions

5.2 x 5.2 x 9.1 inches
Optimum Nutrition Gold Standard Protein Powder: Vanilla
Calling your product the Gold Standard can backfire very quickly, but Optimum Nutrition has managed to deftly avoid any backlash regarding their product names by delivering something that, for many, is truly the protein powder that all others should aspire to. This powder is versatile enough to be a hit amongst both young and old and can help provide those essential greens for the fussier eaters among us.
Great for providing that extra kick of energy that everyone needs to get them through the day, the Gold Standard also comes with a delicious taste that gets the tongue wanting more in both shake and smoothie form. When mixed properly, it does not contain that bitty, chalky texture that so many other protein products suffer from. This ensures a satisfying experience with every drink and prevents you from avoiding drinking it even when you know you need to.
As a replacement for those who are sensitive to both whey and dairy (poor things), this plant based protein powder is a more than acceptable substitute to ensure you get all of the nourishment required for an energized and healthy lifestyle. Designed with quality and effectiveness in mind, purchasing a tub of Optimum Nutrition's Gold Standard can easily make you a fan for life and the drink you will always have handy alongside your protein shaker.
Key Features:
Complete Amino Acid profile to aid muscle recovery
24 grams of complete organic, plant-based protein
Gluten free
All-grain made with quinoa, buckwheat, chia, amaranth and millet
19 servings
Specification:
Brand

Optimum Nutrition

Model

0748927056570

Weight

1.77 pounds

Dimensions

5 x5 x 8.5 inches
KOS Organic Plant Based Protein Powder Raw: Chocolate
This amazing chocolate flavor raw protein powder infused with organic Peruvian cacao, Himalayan pink salt, coconut milk and a dash of organic stevia and monk fruit provides you with everything you could possibly need from a supplement. Standing high above less reliable products, this is a protein powder that is recommended by nutritionists and personal trainers alike to help you achieve the best lifestyle possible.
The sweet ingredients make it palatable for the majority of customers while also managing to not cause any stomach irritation that could put you off. The fruit and vegetable blend also eliminates the potential for off-putting grit that can turn even the most avid protein powder patron away.
KOS' protein powder also has a long shelf life and can be frozen at the start of each week to pick out whenever you desire without worrying about the mixture being ruined or losing its effectiveness. It can also be cooked into other foods without overpowering the texture with clumpiness, thereby providing you the versatility required to mix up your meals and experiment with different protein-based recipes.
Of course, there are still issues that you might encounter, and it is impossible to please everybody. Some have commented that the stevia taste overpowers the rest of the flavor, which is enough to put them off, while others claim that the sodium content (around 500 mg per serving) is simply far too high to justify. You know your body better than we do (we hope…) so keeping these things in mind when considering your go-to protein powder will save you a lot of frustration in trying out different brands. Be sure to also check out our list of the best multivitamins for men for more great items like this.
Key Features:
5 protein blend: pea, flax seed, quinoa, pumpkin seed and chia seed
Healthy fibers and enzymes for comfortable digestion
Environmentally friendly
All natural ingredients, gluten and dairy free
30 servings
Specification:
Brand

KOS

Model

794811988663 / 728653920413 / 728653920420

Weight

2.2 pounds
Garden of Life Organic Protein Powder with Vitamins and Probiotics: Vanilla
This non-dairy protein powder developed by Garden of Life has faced a bit of a backlash from long-time customers recently due to a formula alteration that they were not expecting and are not happy about. For those that have never tried it before, though, this should not be an issue, and the protein powder ticks a whole host of boxes that can help you hit your protein goals every day of the week.
Developed with powder quality in mind, Garden of Life's Organic protein powder contains probiotics to aid in digestion for a more effective experience. This prevents bloating and helps you to get through your workout and feel more comfortable in the post workout phase when you are trying to relax at home. Additionally, it is packed full of vitamins A, D, E, and K which work together to keep your body working just the way you need it to.
It is also an ideal substitute for anyone who struggles to digest whey and allows for pretty much anybody to reap the benefits of this shake. Available in a variety of flavors on top of vanilla, there is something for everybody. Whether you need it to replace breakfast or if you need to recharge during the day, the Garden of Life shake offers superior nutrition in a pinch.
If you have experienced Garden of Life's protein powder before, this new formula might not be for you. If you are a newbie looking into how to better your nutrition then the positives that Garden of Life's Organic Protein Powder can offer will probably outweigh any drama that is happening between company and customer, just pray they don't alter the formula again. Be sure to also check out our list of the top protein bars for more great items like this. 
Key Features:
High protein
Vitamins A, D, E and K
Perfect for post-workout recovery
Non-GMO whole food, gluten and dairy free.
28 servings
Specification:
Brand

Garden of Life

Model

101867

Weight

1.38 pounds

Dimensions

5.2 x 5.2 x 9.2 inches
Veggie Elite Performance Protein Powder: Chocolate Mocha
There are many products that claim to be the best tasting vegan protein powder available, but while they might have a small number of people who agree, there are even more who need to mix it with all sorts of other ingredients such as peanut butter and bananas to achieve the taste they want. This is something that does not affect MRM's Veggie Elite Performance protein, and so it is a protein powder option that you need to look into if you like your supplements without any fuss or frills.
A great substitute for people who struggle to digest certain nutrients, dairy or whey products, the Veggie Elite Performance has even the most underrepresented covered when it comes to ensuring a fully balanced diet and won't wreak havoc on your stomach when you least expect it. By mixing great with either water or almond milk, it provides some of the best results in terms of both macros and taste and is ideal for the post workout chug to help support muscle growth. Its high volume means you can do this as much as 30 times per package.
There are some people who claim that it is too chalky, too artificial or too sweet. This is something you will see with every product on the market though so do not get discouraged or turned off. As with all things in life, as much as someone's opinion might sway you in one direction, it is best to experience it yourself and forming your own opinion before discarding it.
The Veggie Elite Performance is a product that has the potential to be recommended to anybody you know who uses protein powder or wants to get started. It is carving a reputation through the market and is fast becoming a highly popular go-to for getting that vital nourishment. Tell your friends, and build an MRM Veggie Elite Performance empire that will leave other protein powders green with envy. You may also like to check our guide to the best creatine for more great items like this.
Key Features:
Better digestibility than whey
Plant based and natural
Eggs, Dairy, Gluten and Soy free
Pea and Brown Rice protein
30 servings
Specification:
Brand

MRM

Model

72226

Weight

6 x 6 x 9.5 inches
Purely Inspired Organic Protein Powder
This Purely Inspired Organic protein powder is hailed as America's number one selling organic protein and is among one of the best vegan protein powders money can buy. Covering a wide range of bases with its on-the-go convenience, 20 grams worth of plant based protein, and 7 grams of fiber (while only having 2 grams of sugar), there is little to complain about with this product.
But, there will always be something to pick out. As with many of the products on this list, and protein powders in general, the taste can put people off. This shouldn't be too much of an issue though and while it won't inspire (ha) your taste buds, it will provide something else that is even more essential.
Its supposed blandness (which some have attributed to soggy cardboard left out in the sun to dry) means that it is not full of artificial flavorings that you are never quite sure if you can trust, no matter how well they are sold to you. This helps provide peace of mind in knowing you are getting exactly what you paid for, even if it might take a while to stomach the taste. You can offset this taste by mixing and matching and blending with anything from fruits to flax seeds to coconut milk. Other options include mixing it with oats to create energy bars or cookies to nibble on when you need a quick boost.
It might take a while for you to figure out just how to best ingest this organic protein powder, but once you do you will soon be enjoying the benefits that can only really come with a product that is entirely plant based, gluten free and perfect for replacing meals with, charging on-the-go or seeking better nutrition. Couple this with the fact that is is essentially three products in one (fruits, veggies probiotics), it is purely inspired indeed.
Key Features:
100% plant based
3 products in one
Perfect for healthy professionals, busy dads, students and those constantly moving to get their daily nourishment
Naturally flavored and sweetened
20 servings
Specification:
Brand

Purely Inspired

Model

631656603828

Weight

1.76 pounds

Dimensions

4.8 x 4.8 x 7.2 inches
Sunwarrior Warrior Blend Plant Based, Raw Protein Powder: Chocolate
Yeah, finally we've come to a product that doesn't feel like it was designed using daisies, sunshine, or flowerpots (looking at you Garden of Life) or any of that airy-fairy nonsense that is too much of a stereotype of the vegan community. A brand called Sunwarrior conjures up images of flaming swords, blinding your enemies with solar flares, and a tan that puts the most passionate Muscle Beach patrons to shame.
Not that there's anything wrong with all those Earth loving ideals, you are vegan after all, but it is nice to have a little bit of badass representation every once in a while. Sunwarrior's Warrior Blend is the ideal partner for your strength training regimen and, if prepared properly to your liking, does not come with that maligning protein aftertaste that so many of us reach the mere thought of.
Bringing the peace-of-mind healthiness that all vegan products provide while still maintaining the effectiveness of animal-based protein, you know, without the cruelty, this is perfect for people looking for a powder that allows for easier digestion. This is achieved by using raw ingredients to remove pesky stomach cramps that often occur just when you least need them.
It also tastes great. Not even just good, but great, which is something you don't often hear about any type of protein powder, vegan or not. Sunwarrior use a natural sweetener that is both healthy and adds marvelous flavor that prevents that chalky taste that turns so many away from trying out these types of powders.
If you have been loyal to one brand for a while now but are thinking that maybe there is something better out there for you, you might just be right. Sunwarrior's Warrior Blend, available in chocolate, berry, natural (which tastes like legumes and hemp seeds) is packed full of rich, organic ingredients including goji berries and MGTs from coconut that will help you build the muscle you need all the while feeling like you can take on the galaxy, just don;t forget your RayBans.
Key Features:
Free of soy, sugar, gluten, GMOs and dairy
Redesigned scoop built in to the lid
Amplifies fitness levels and builds muscle
Easy preparation
30 servings
Specification:
Brand

Sunwarrior

Model

FID42534

Weight

1.65 pounds

Dimensions

4.8 x 4.8 x 8.5 inches
ALOHA Organic Plant Based Protein Powder: Vanilla
ALOHA is a company that really appears to have the absolute backing of their customers even if these customers readily admit that flavor is not their strong suit (although their chocolate flavor seems to be a hit, broken clocks, and all that). Despite this, ALOHA's plant based protein powder still packs enough benefits to overlook this unfortunate flavor failure by using 12 real ingredients, a complete amino acid profile, and omega-3s as well as coconut sugar instead of relying on artificial sweeteners.
Some customers have mentioned how they like to look past the price due to its immense quality and considering this tub only comes with 15 servings you won't get as much value for money as you would with other products. However, this is more than made up for how great you will feel after just a few days of using ALOHA's protein powder. ALOHA also develops its products to be stevia free, preventing the powder from walking that fine line between sweet and far too sweet.
There is also a massive amount of versatility to be found here. If you are not a protein shake kind of guy, you can use the powder to bake cookies or crumb cakes to still give you that extra kick throughout the day. This is ideal for those who like to avoid the potential grittiness of many protein shakes and gives them a bit of variety in their day-to-day nourishment. As great as protein shakes can be, they can get a bit repetitive after a while.
ALOHA have designed a product that is dedicated to ensuring that everyone gets enough protein in their diet. They put a massive focus on developing suitable products for vegetarians, vegans, celiacs and paleos to give the world the opportunity to seek out the best diet they can possibly find and work towards a healthier lifestyle. Our handy guide to the great pre-workout formulas features more great products like this. 
Key Features:
12 real ingredients used
Ideal for vegetarians, vegans, celiacs and paleo diets
Can be used in smoothies, shakes and baking
Stevia free
15 servings
Specification:
Brand

ALOHA

Model

1001002000

Weight

1.14 pounds

Dimensions

8 x 4 x 5 inches
Amazing Grass Organic Plant Based Protein Powder: Pure Vanilla
Amazing Grass might sound like an uninspired dispensary in California, but this health food company actually focuses on a different kind of green to help you get through the day. Their Protein Superfood Powder is full of alkalizing greens, seven to be exact, as well as nine nutrient-dense fruit and veggies, 3 grams of fiber, and less than a gram of sugar.
Considered by some to be the best vegan protein powder on the market, you will never feel better than when using this as a supplement in your everyday life. You can choose to mix it into shakes, sprinkle some into your morning coffee or whip up a smoothie to carry you through the day. Whatever you choose, you will get home feeling just as fresh as you did when you woke up that morning.
While other protein powders only focus on one of either fruits or vegetables, Amazing Grass strive to give you as much as they possibly can. If you struggle to fulfil your daily fruit and veg intake, then using this protein powder might be the solution for you. It isn't the most delicious of powders that you could buy, and depending on what you are looking for this could be a deal breaker, but discovering what works for you can help you get as much out of this powder as possible.
The only downside seems to be that each tub only comes with eleven servings, which is hardly enough to get you through the week. At over $20 a tub, this isn't the most economic of products. Depending on how serious you are about getting as much nourishment through your protein powder as possible, you might not mind, but if money is something you consider when deciding what supplement is right for you, perhaps you should look elsewhere.
Key Features:
All-in-one nutritional protein shake with 20 grams of protein
7 alkalizing greens, 9 nutrient-dense fruits and veggies, 4 carbs and 3 grams of fiber
Great for both pre and post workout
Stir and shake, blend or bake
11 servings
Specification:
Brand

Amazing Grass

Model

AGR1008/110/103

Weight

12 ounces

Dimensions

7 x 4.2 x 4.2 inches
Vegan Protein Powder Buying Guide and FAQs
Benefits of Vegan Protein Powders
If you are somebody who has never embraced a vegan diet before, you might be asking 'So what are the benefits of vegan protein powder, anyway?' and, even if someone had explained it to you in the past, there's a chance you probably weren't paying attention, such is the curse of vegan advice. But here's an idea: hear them out, it might give you some useful information.
This Health Trends article on vegan protein powder goes into more informed detail than we ever could, but it is beneficial to understand that just because this protein comes from a plant doesn't mean it is not effective.
Vegan protein powder is not just beneficial because it doesn't involve animal products, although that does help. In fact, it helps the body just as effectively as more popular and established whey protein that is found in other shakes - probably the ones you associate with the hulking masses at your gym.
Vegan protein powders mostly rely on plant based protein to supplement the absence of meat in your diet and these proteins have proven to be excellent appetite suppressors, which can help you to lose weight. Furthermore, vegan-friendly soy protein can help to build muscle as effectively as animal protein does.
But these ingredients will not only help you look good, they will help you feel good too. Plant protein helps reduce the risk of cancers (soy), heart disease (hemp) and it is also high in fiber which is highly beneficial for digestion and for lowering cholesterol levels. For these reasons alone vegan protein powder seems like a very attractive option, doesn't it?
Types of Plant Based Protein
Plant based protein might sound a bit confusing to someone who has done absolutely zero research into it. Some plants contain the nine essential amino acids (which we'll discuss below, patience) which qualify them as complete proteins. These include soy and quinoa and can help you get as much protein as you need, but this might get a tad monotonous if you are solely eating these every day.
There are some plant products that are missing some of these amino acids, though, so it is important to have a varied diet. To have a substantial idea of what plant products you can include in your diet to ensure that you get as much protein as possible without eating meat.
Hemp seeds - complete protein 5g of protein per teaspoon
Chia seeds - like Hemp seeds, rich in fiber and omega-3, 2g of protein per teaspoon
Tofu, Tempeh or Edamame - Soy products, rich in protein, varies between these three products.
Lentils - red or green, it doesn't matter! 8.84g of protein per ½ a cup. Great for adding in curries, stews or salads
Chickpeas - 7.25g / ½ cup, very versatile.
Peanuts (unsalted) - protein and healthy fats, 20.5g / ½ cup and peanut butter is also rich in protein, containing about 8g per teaspoon
Almonds - 16.5 g / ½ cup, also good for vitamin E
Spirulina - a supplement to put into smoothies, water or fruit juice, it is a blue or green algae, but don't let that put you off, it's good for you we swear!
Quinoa - 8g per cup, complete protein, Great in salads, soups and stews
When looking to increase your protein intake, any of these plant products are perfect for ensuring that you get the protein you need and you can find tons of recipes to help you mix it up.
Ingredients To Look For In Vegan Protein Powders
When choosing your vegan protein powder you need to look for ingredients that will help benefit you. There is a wide variety of ingredients in these powders and so you might find that some do not agree with you the way that you hope.
Depending on what your goals are, you need to find a powder that will help you achieve these goals. When wanting to build muscle mass, finding soy-rich powders are ideal. If you are looking to lose weight, then high-fiber ingredients such a berries will aid you in shedding those pounds. Other ingredients include pea protein, hemp, soy, chia and potato, which are typically found in the best vegan protein powder that you can purchase.
For people with dietary intolerances, vegan protein powders are excellent for maintaining a balanced diet. If you have issues with dairy, gluten or similar food allergies, the vegan option will probably seem like a lifesaver and prevent any uncomfortable stomach issues that might occur with other powders.
Depending on how vegan you are, some protein powders might contain traces of certain foods that do not fall under your definition of vegan, such as honey. This is similar to online recipes created by people who use vegan protein powder but aren't strictly vegan themselves. As with all things online, make sure you read these recipes carefully to ensure that you don't accidentally consume something that doesn't align with your diet.
Important Amino Acids
Amino acids are something that you've probably heard a lot about as you have gone through school or seen on supposedly healthy food ads but aren't all that sure what they are (don't worry, a lot of us are the same). Amino acids are considered the building blocks of protein and muscle tissue and many plant based protein products contain at least a couple of these essential amino acids.
Products like quinoa are complete proteins, containing all essential (the key word here) amino acids, which are:
Histidine
Isoleucine
Leucine
Lysine
Methionine
Phenylalanine
Tryptophan
Valine
Threonine
If you don't understand what any of these words means, don't worry about it, but just know that they are good for you in helping to provide you with the most sufficient protein intake. Some plant-based products do not contain all of these amino acids, so you will need to supplement other ingredients into your diet to achieve this.
If you are looking for a one-stop-shop for the most protein-packed foods, beans are an excellent choice for getting everything you need to be protein rich.
Vegan Protein Powder FAQs
Q: Is Vegan Protein Powder Better Than Whey?
A: The health industry has two primary protein supplements that are used by a wide variety of people who are focused on their health and nutrition. These products are whey protein powders and vegan protein powders.
Whey protein is the most popular in the industry and if you know someone who used protein powder, they are probably using whey as a pre and post workout boost. There is nothing wrong with that, whey has its benefits and for those who aren't on a strict vegan diet, it is often all a matter of preference.
But whey is made with dairy products and this can cause issues with lactose intolerance sufferers or people who are allergic to dairy. There is also such a wide range of whey products that you might end up with a cheaper brand, which may not have been developed under FDA standards and could be hazardous to your overall health.
With vegan supplements, you avoid the risk of contracting high cholesterol, heart disease and will not suffer from inflammation which can happen with whey protein due to its animal-based ingredients. But there are benefits from either side. Whey will provide more complete proteins while vegan is better for digestion.
We're not saying that one is better than the other. Some people just enjoy whey more than vegan and vice versa, but what we are saying is that the industry standards for vegan protein powders, as well as their all-natural ingredients, are something to consider if you are concerned about knowing exactly what put into your body.
Q: Will I Get Enough Protein From Vegan Protein Powder?
A: You probably won't get all of your required protein from vegan protein powder, but you will get enough that it will be easier to make sure that the rest of your diet can fulfil these protein needs. Many people use protein powders to supplement parts of their diet that they know they cannot or are unwilling to sustain, whether it is due to laziness or dietary restrictions, so the powders that they choose are typically high in protein in order to alleviate this issue.
As with all diets, it is the types of food that you put into your body that will determine whether or not you will get enough protein. If your diet generally consists of foods with high salt, sugar and carb content, then you probably won't get enough protein in your day-to-day so it would be wise to seek out foods that are high in protein to combine with your regular diet. Male vegans need an average of 63 grams of protein per day to adequately fulfil their protein requirements.
If you are unsure whether or not you will get enough protein from your powder alone and want to explore meal plans or recipes to help you achieve your protein needs, then consider checking out this page for some information on protein and possible meals that might be helpful.
Q: How Much Protein Do I Need Per Serving?
A: The protein powders that you purchase will have a spoon that comes with the tub which will give you a decent indication of how much protein you need per serving. One spoonful of this powder is considered a single serving but you can put as much or as little as you want it your shakes, smoothies or baking to suit your needs.
Typically, these vegan protein powders offer 20 grams of protein with each serving, but you can choose to double or half these servings if you want.
As mentioned above, the average vegan male requires 63 grams of protein per day. If you separate this into meals, that is 21 grams of protein per meal, assuming you eat three meals a day. With this, you can see that the amount of protein per powder serving is sufficient for proving as much protein as you need. You can also replace meals with protein shakes or smoothies while still remaining full until the next meal.
However, this is only really beneficial when you are looking to build muscle mass and does not provide you with as much of a balanced diet as need unless the protein supplement you are using is one of those 3-, 4-, 5- or whatever in-1 products that provide enough of everything else, as well.
You don't have to stop at 21 grams, though. If you need to snack on protein rich foods throughout the day, then feel free. This is also helpful if you miss your protein intake for one meal and need to make it up before the next. It is important to remember that everybody is different, though so do not take everything said here as gospel. For the most comprehensive idea of what your needs are, consult a qualified nutritionist to get an idea of your protein needs as well as anything else you might be concerned about with your diet.
Sources:
Sign Up Now
GET THE VERY BEST OF GEARHUNGRY STRAIGHT TO YOUR INBOX