GearHungry may earn a small commission from affiliate links in this article.
Learn more
Pre-Workout Nutrition
Proper nutrition is as equally important as a proper workout if you're planning to gain lean muscle. Unfortunately, not many people realize its importance. Pre-workout nutrition is particularly neglected, even though it's extremely important. The reasons why pre-workout nutrition is so important are numerous, starting from the fact that a good pre-workout meal will provide you with enough energy to push really hard in the gym.
It will also supply your muscles with all the amino acids they need to grow. Remember, it takes time for your body to turn food into nutrients that your muscles can actually use, which is why pre-workout meals are sometimes even more important than those you eat after you're done with your gym session.
The reasons why pre-workout nutrition is something you need to pay attention to do not end there. It also allows you to supply your muscles with substances that will take the fatigue away and give you strength, endurance, and a better blood flow.
So, the question is how are supposed to ensure you get all your body needs via pre-workout nutrition? Here's a guide that will help you find the right answer! Let's start with pre-workout meals.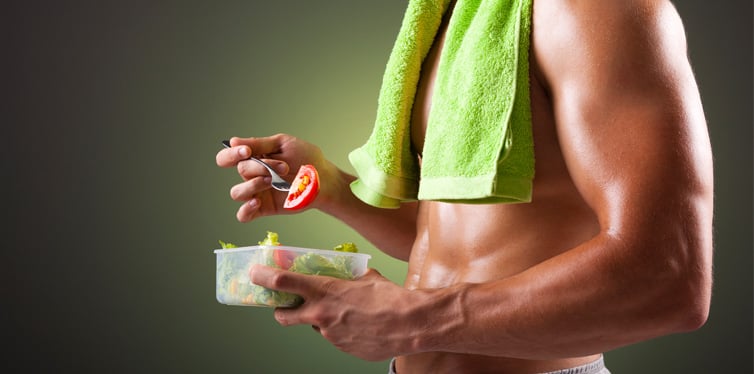 Pre-Workout Meal
Professional athletes get themselves stuffed with carbs before each big game. If your goal is to push hard and lift big weights during the workout, you should follow their example. Of course, we're not talking about any kind of carbs, especially not the so-called simple carbs, like sugary drinks, snacks, and fast food.
We're talking about complex carbohydrates, which will not cause your blood sugar levels to spike and drop suddenly. Instead, they will provide you with a same inflow of energy throughout the workout. They also provide your body with essential vitamins, minerals, and other nutrients necessary for ensuring a good performance in the gym.
So, which foods belong to this category? Let's start with whole-grains, such as oats, chia seeds, rice, and so on. Nuts and legumes are also a very good choice, particularly for the fact that they supply your body not only with carbs but with protein and healthy fats as well.
A thing about complex carbs is that they take much longer to digest than simple carbs. Simple sugars can give you an energy boost in a matter of minutes, but sources of complex carbs take more time to process. Usually, they take at least half an hour to start digesting, so you need to take that into account when deciding when to have your pre-workout meal. Therefore, our advice is to have a carb-rich meal at least 1 hour before going to the gym.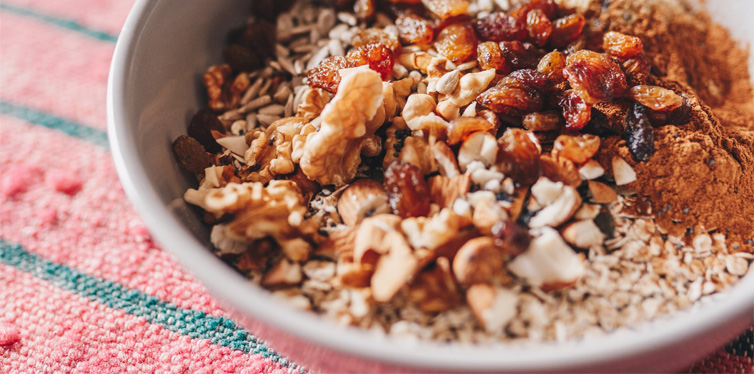 Protein Powder: Before or After a Workout?
The big question in the bodybuilding community is whether protein powders should be taken before or after a session in the gym. Traditionally, people used to take a whey protein shake right after they're done with a workout, thinking it would supply their muscles with the nutrients they need to build new tissue. It turns out, however, that the logic behind this isn't completely true.
The thing is that in order for the whey protein to actually reach your muscle cells, more than 1.5 hours need to pass. What this means is that you will feed your muscles long after your gym session is done if you decide to take your protein shake post-workout.
Instead, a much better solution is to have protein shakes as a part of your pre-workout nutrition. You can take a whey powder shake just before the start of your session in the gym, or you can even take your protein shaker with you and sip it during the workout.
You can even take some protein bars with you if you don't want to stuff yourself with too much liquid that could make you feel sick. Speaking of liquid, you mustn't avoid it – proper hydration can mean all the difference between a good and bad gym workout.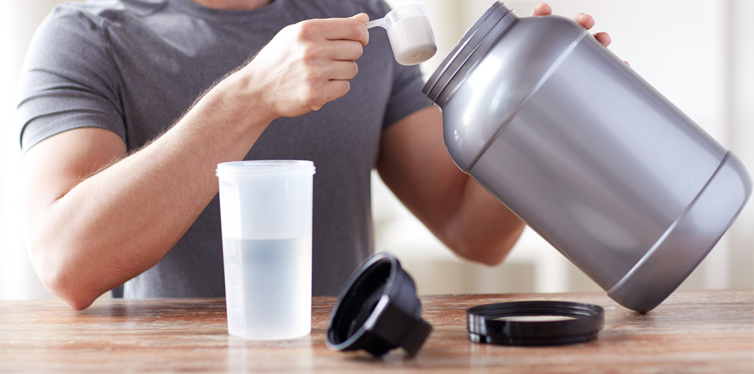 Proper Hydration Is the Key for High Gym Performances
The reason why it's wise to drink juices made of fresh fruits and veggies before a workout is that the food in liquid form is very easy to digest. What this means is that you won't feel heavy during the workout and your body will get all the nutrients it needs.
So, basically, instead of eating a big meal, why not make a smoothie. You can use juicers or blenders to make all kinds of tasty smoothies that are super-rich in protein, healthy carbs and fats, as well as vitamins and minerals.
The best thing is that these pre-workout smoothies are very easy to make. Actually, all you need to do is put all the ingredients in the blender and let it blend them together for only a couple of seconds. And you can get creative with these beverages. You can put your favorite fruits, nuts, and even some vegetables. You can even add a scoop of whey protein in the mixture.
If you need inspiration, here's an advice – mix together a handful of berries, one scoop of chocolate whey powder, one banana, and a tablespoon of chia seeds. If it's summertime, you can even add ice cubes in the mix before blending everything together.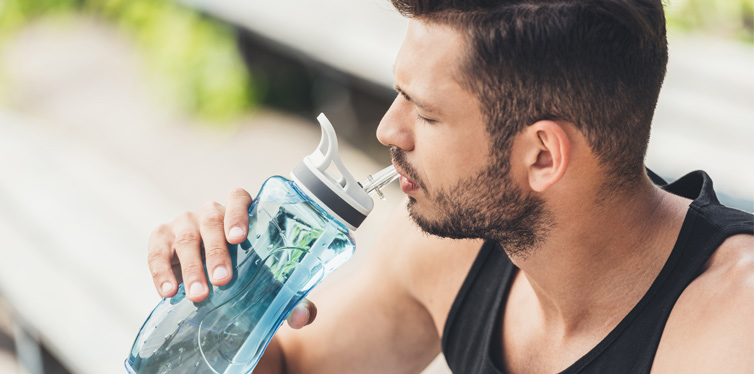 Pre-Workout Supplementation
You can boost your performances in the gym significantly if you take advantage of fitness pre-workout supplementation. Some of these products can provide your body with a real boost of energy. Others will help you get serious strength gains. Some supplements will even help you use your own body fat as a source of energy. The question is how to find the right supplement for you.
Well, it all depends on what you're planning to achieve in the gym. Some supplements are designed for those people who want to gain big muscle mass in the shortest amount of time. But, there are also some that are good for fat-burning.
Generally speaking, when it comes to pre-workout nutrition, the most important factor is energy. You surely want to have a lot of energy in the gym, so that you would be able to do your best while exercising. It really doesn't matter what kind of workout you're going to have – high energy is always appreciated. With that in mind, here are some supplements that will help you unleash the energy and take your workouts to a whole new level.
Caffeine
As the name of this molecule hints, caffeine can be found in coffee. It can also be found in green and black tea, as well as in some energy drinks or energy bars. However, those beverages are usually filled with sugar, which will make your blood sugar levels go up and down quickly.
For that reason, it's best to take caffeine in the form of a supplement. This way, you won't ingest anything else than caffeine. Moreover, you will also be able to decide on the right dosage. You can't be sure how much caffeine there is in a cup of coffee you brew at home. But, you will know how much caffeine there is in one pill.
And once you take it, this supplement will keep you energized for at least a few hours. The best thing about it is that has zero calories, so you will feel great without risking to get fat. The only downside is that caffeine will not let you fall asleep easy. So, it's best to stay away from it if you're going to the gym in the evening.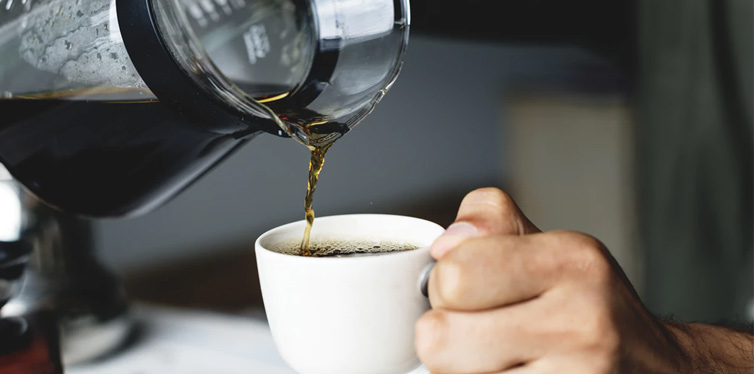 Creatine
You can think of creatine as the king of supplements for those who go to the gym. The chance is high that at least half of your gym buddies have been using it. The reasons for this are numerous, starting from the fact that creatine is among the cheapest pre-workout supplements. Creatine is also relatively safe (in the right dosage), without any big side-effects.
And, of course, creatine works very fine. It gives your muscles more strength so that you will be able to lift more and push harder. It does make you look bloated, but for some people, this is actually a good thing. If you're a beginner, creatine will make you look big right away.
Nitric Oxide Supplements
Similarly to creative, N.O. supplements are also great for boosting strength. The only difference is that they're usually much more powerful than regular creatine. They can make your muscles firm and big, with your veins popping up. And it can happen pretty quickly, even after only a few days of taking this kind of supplement.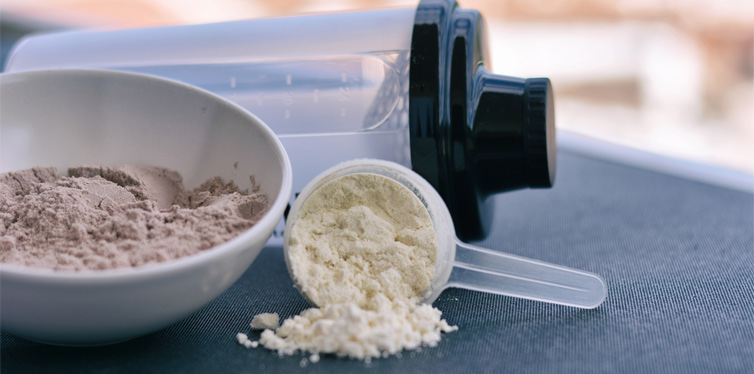 Pre-Workout Mix
Perhaps the best choice for the pre-workout supplement is a mixture of creatine, amino-acids, and other nutrients your body needs for extreme workouts. There are lots of products like these out there on the market, which is definitely a good thing.
But, you will need to take some time to go through the ingredients list and see whether the supplement contains all the things you need. Or maybe it contains some substances you're not too crazy about. Like caffeine, for example, which may ruin your sleeping pattern.