Best Multivitamins For Men in 2022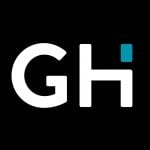 This product guide was written by GearHungry Staff
Last Updated
August 13, 2018
GearHungry Staff
GearHungry Staff posts are a compilation of work by various members of our editorial team. We update old articles regularly to provide you the most current information. You can learn more about our staff
here
.
GearHungry may earn a small commission from affiliate links in this article.
Learn more
You're all about physical fitness, personal health, and the mental clarity that comes with both. We're the same way, and after seeing your passion for fitness and health, we've compiled our personal favorite multivitamins that are either specifically designed for men, or a unisex vitamin. We'll break down every last little bit of knowledge you need to know about multivitamins, from the good, the bad, and the unintentional. It's all here; check out our list of the best multivitamins for men on the market today.
The Best Multivitamin For Men
Rainbow Light Multivitamin for Men
I mean, not the best title for a multivitamin for men, but we'll roll with it. This Rainbow Light company is under flak for drastic price increases, though their customers stick with them for a few reasons. For one, these are completely allergy friendly, and only need to be used once per day. You can have an entire year's supply for under a hundred dollars, which is pretty fantastic. Because this formula is primarily food-based, you're able to rest easy knowing it's not going to wreak havoc on your digestive system. The pills are fairly large, but once you get used to them, it's not quite so bothersome. Natural vitamins have a higher absorption rate, giving you more bang for your buck. Don't forget to also check our energy bars review for more great supplements like this.
Key Features:
Stocked with the complete Vitamin B-complex
Easy to swallow pills that are kind on your stomach
Attractive packaging that's easy on the eye
Contains no gluten, milk, or eggs
Specification:
Brand

Rainbow Light

Model

10893

Weight

9 ounces
Once-daily supplement extends your use and minimizes your annual cost
Completely allergy friendly
Fairly large pills; uncomfortable to swallow
Brand has spiked prices over the last ten months
One A Day Men's Multivitamin
While it is true that multivitamins should not be taken in place of heart medication, they are nonetheless very helpful in boosting the heart. This is a sector in which the One A Day Men's Multivitamin Supplement excels as it provides all the necessary nutrients to increase your heart's health. This impeccably crafted multivitamin is designed to be taken once a day with a meal and in that single interaction, helps to improve the immune system, blood pressure, and muscle function. Not only that, but it is also free of all artificial flavors and other potentially harmful elements.
Additionally, this multivitamin contributes to energy generation through vitamin B, which is present in large quantities and helps the body to convert food to fuel. As mentioned earlier, this product does a lot of good for the heart and contains folic acid, which has been found to reduce an amino acid, known as homocysteine, in the blood; which subsequently should help with reducing the risk of heart disease. Furthermore, the vitamin has been carefully engineered to focus on men and their unique needs.
Key Features:
Armed with Vitamin B which provides energy
Ample amounts of folic acid to boost the heart
Ideal for male adults with vitamin deficiencies
Free of artificial flavors, colors, and other harmful elements
Specification:
Brand

One A Day

Model

bee-tee-ning01-mtt1069

Weight

10.2 ounces
Garden of Life Multivitamin for Men
Co-founded by Hollywood actress Alicia Silverstone, Garden of life is a company that is obsessed with healthy food. To this end, they provide a variety of products that have all been ethically sourced, vigorously tested, and certified by all the relevant bodies. Therefore, it is not unusual to state that their Mykind Organic Men's Once Daily Whole Food Vitamin Supplement Tablets is one of the best and safest multivitamins on the market. The company really leans into the use of safe and organic ingredients, which is evident in this product. Furthermore, these supplements are formulated using over 30 organic fruits including apples, basil, celery, and tomatoes which are all fused together to create a one-a-day tablet that caters to all your vitamin needs.
Additionally, there is a healthy serving of vitamin B including a unique methylcobalamin form of vitamin B-12 which is more active, natural, and absorbable than other types. On top of this, there is also a healthy amount of selenium added to the mix which is a powerful antioxidant that boosts prostate health and also helps to reduce the chance of heart disease or mental decline. Most importantly, the Mykind organic supplements are very safe to use and have been certified by the USDA as organic meaning it hasn't relied on the use of pesticides or synthetic fertilizers. On top of all this, it is also certified vegan and gluten-free. You may also be interested in some of the best multivitamins for women over 50 from our list, so check them out.
Key Features:
Made with over 30 organic fruits
Certified Vegan, and gluten-free
Manufactured with the highest standards of testing
Filled with numerous vitamins to boost your health
Specification:
Brand

Garden of Life

Model

0658010117678

Weight

12.8 ounces
Vimerson Health Men's Daily Multimineral Multivitamin Supplement
What the Vimerson Health Men's Daily Multimineral Multivitamin Supplement does so well is that it provides users with the energy to take on their day with little stress. Manufactured with high-quality materials, this multivitamin is made to amp up your energy levels while also bolstering your immune system against harmful viruses. With a formula that contains vitamins, folic acid, zinc, and natural herbs, this supplement is ideal for everyday use. What's more, it promotes a healthy lifestyle and can be used to boost testosterone levels. This is because the supplement is specifically tailored to men and focuses on the things that they find essential, including prostate and urinary health.
Suitable for both old and young men, these multivitamins come in 60-tablet packs that should last you for a minimum of 30 days. Interestingly, the tablets can even be used by women who are not pregnant or lactating. Also, it comes backed by a 100% guarantee if you're dissatisfied for whatever reason. Moreover, it is gluten-free and devoid of other potentially harmful ingredients like dairy and soy.
Key Features:
60-tablet containers for 30-day use
Provides men with extra energy
Helps to boost prostate and urinary health
Made devoid of harmful substances
Specification:
Brand

Vimerson Health

Weight

2.4 ounces
Optimum Nutrition Opti-Men Multivitamin for Men
Opti-Men took the switch to becoming a brand of natural vitamins, cutting out the fillers and unnecessary junk they used to use. These health supplements come with one-fifty to a bottle (for the size we've chosen), and since they direct you to use three per day, you're going to go through the bottle fairly quickly. There's over 75 ingredients, giving you a well-rounded blend of nutrients and vitamins, which will all be kept safe from harm via the light-blocking bottle. Be warned: this will change the tint of your urine to bright yellow. It doesn't damage your bladder or urinary tract, but it's not exactly a comforting side effect. Our handy guide to the top protein powders features more great products like this. 
Key Features:
Contains 240 tablets
Equipped with four distinct blends
Excellent customer service and support
Nourished with 75+ active ingredients
Specification:
Brand

Optimum Nutrition

Model

OPT2380276

Weight

8.5 ounces
25+ core nutrients including amino acid and vitamin D
Excellent source of pre-workout boost and stable energy throughout the day
Thrice-daily use; you'll burn through this bottle fairly quickly
Changes urine to a bright yellow
Naturelo Whole Food Multivitamin for Men
We're going for as many all-natural multivitamins for men as possible, which brought us right here. You get high concentrates of powerful antioxidants, as well as a surplus of numerous vitamins that promote a well-rounded immune system and nutrient surplus. On the flip side, there were a lot of accounts of these causing stomach issues. If you've got a sensitive stomach, these might not be the pick for you. You get 120 capsules in the bottle, and based on the dosage, they'll last you for a bit. For the conscious vitamin buyer, these don't contain any soy, eggs, dairy, caffeine or gelatin compounds, so you'll be able to purchase and pop these guilt-free. Naturelo Whole Food Multivitamin can be a bit pricey, so it's best to go with the smallest amount (120) to give it a shot and see if you want to bulk up on volume for the future. You may also like to check our guide to the best creatines for more great items like this.
Key Features:
120 capsules per bottle
Contains high concentrates of antioxidant varieties
All-natural supplement for picky diets and maximum effects
Specification:
Brand

NATURELO

Weight

5 ounces
Contains natural versions of vitamins A, B, C, D, E, and K
Doesn't contain any gelatin, soy, dairy, eggs, or caffeine: all natural, just for men
Higher than average cost
Many users report that it's not easy on the stomach
One a Day Men's Health Formula Multivitamins For Men
We all remember One a Day commercials (you know, back when we all had cable). One a Day Men's packs a lot into these health supplements, including high concentrates of key vitamins. However, those numbers don't last well through digestion; you'll only be utilizing 30-40% of the total amount in these, making them a bit weaker than others on the market. However, for this cost, supplementing your daily vitamin and mineral intake is better than doing nothing at all: you get 250 tablets per bottle, making this one of the best annual costs on this list. You barely even have to budget these in they're so affordable. If you go with these, just know that they don't contain iron, so you'll have to get your sources from somewhere else. Love this product? Check out our review of the best protein bars for our top picks. 
Key Features:
250 tablets in total
Free of artificial colors, sweeteners, dairy, wheat and gluten
Designed to maintain proper blood pressure and heart health
Specification:
Brand

One-A-Day

Weight

12.8 ounces
Insanely low annual cost
High concentrates of vitamins A, B6, C, D, E, and K
Doesn't contain iron; you'll need added supplements
Less potent than the average vitamin
Animal Pak Sports Nutrition Multivitamins for Men
Animal Pak is the go-to for powerlifting and bodybuilding in general. They pack a ton of vitamins and nutrients into each pill or scoop of powder, but they're not the most economic buy. You'll end up spending a decent amount per pill/scoop compared to other brands. While this specific series is a once-daily supplement, you'll still rack up a higher annual cost. This high potency multivitamin for men accounts for the fact that you'll be digesting and throwing away some of the nutrients. As a warning, since this is built for bodybuilding, those components are going to turn your urine stark yellow. With all that in mind, there's some solace knowing it's all produced in a GMP facility, so you only get what's on the label, and nothing less.
Key Features:
Designed for bodybuilders to promote proper muscle growth and maintenance
Produced in a GMP facility; you get what's on the bottle, nothing more, nothing less
Available in both powdered and pill form
Specification:
Brand

Universal Nutrition

Model

AN-PA-044-01

Weight

2.11 pounds
Comes in three flavors; useful if you've had a hard time stomaching multivitamins in the past
High potency of vitamins and minerals anticipates partial loss through digestion; they've got you covered
High cost per pill
Your urine will change a very bright yellow
Controlled Labs Orange Triad Multivitamins For Men
Sounds like a sci-fi gangster film, but in actuality these are. Controlled Labs Orange Triad Multivitamins fall in line with those pills that turn your urine neon yellow if you're on them for a while. That mostly occurs if you remain sedentary, because this was designed with athletes in mind to work through and utilize the necessary nutrients. Due to the joint compound really making this multivitamin for men shine, you're going to see major joint relief, especially if you have rheumatoid or carpal tunnel. Due to certain ingredients, if you're a California resident, you're going to run into issues with purchase. The only other major downside to this pill is their large size, and that they can't be broken up into smoothies or drinks.
Key Features:
270 tablets per bottle
Designed to aid in cartilage and joint health
Minimal digestive issues thanks to the unique formula
Specification:
Brand

Controlled Labs

Model

CONL-09

Weight

0.16 ounces
High dosage of vitamins, ideal for athletic use
Relief for sufferers of rheumatoid arthritis; results within four to five days (user-rated)
Large pills; annoying to swallow
Not available to residents of California
GNC Mega Men Metabolism Booster Multivitamins For Men
GNC is America's sweetheart when it comes to supplements, powders and pills. These multivitamins for men contain a high amount of filler, first and foremost. While it's not all bad, it is mostly caffeine, so if you get the jitters from your morning joe, this might not be the best pick for you. It lacks in iron and zinc, but makes up for it with high B vitamin focus. GNC has a reputation for being steady on the prices, whereas we've seen other brands sky-rocket them once they get some notoriety. You get a three-month supply for a reasonable cost, keeping the annual total fairly manageable. For metabolic and immune-boosting properties, and a far better performance in the gym, GNC's got your covered. For best performance in the gym, check out our pre-workout formula review.
Key Features:
180 caplets (90 servings)
Smaller caplets are easier to swallow than Mega Men's first production
Noticeable boost in energy levels after five days of continuous use
Boosts your metabolism and immune system through powerful antioxidants
Optimized for workouts; burns calories, stabilizes men's health
Primary focus on B vitamins means it's sorely lacking in iron and zinc
High level of caffeine acts as a filler
JYM Supplement Science Multivitamins For Men
If you're chilling in Cali, you won't be able to grab these. Prop 65 warnings sit on the label for days. While this deters some, the fortified elements in this multivitamin do have their benefits. These JYM Supplement Science Multivitamins make up for what others sorely lack, being high concentrates of zinc, magnesium, and calcium. Most users notice a boost in energy after about three days, and while we only felt a little jolt with it, there were definitely increases in gym activity and extended durations of reps. With the unique formula, you shouldn't take these if you're a regular meat eater. The annual cost is a bit high all things considered, but you get sixty servings per bottle, giving you more than enough time to try them out before deciding on a permanent multivitamin.
Key Features:
Contains 25 key ingredients for a well-rounded nutritional supplement
60 tablets per bottle
Unique approach helps maximize absorption through digestive means
Specification:
Brand

JYM Supplement Science

Model

JYM1004/100/101

Weight

3.2 ounces
Focuses on high volumes of zinc, magnesium and calcium, which other brands lack on
After a few days of use, you'll notice a 10-20% boost in daily energy
Should not be taken if you also eat meat once every day or two
Not available to residents of California
Evlution VitaMode Daily Multivitamins for Men
As we start dipping into the lower-tiered multivitamins on this list, they come with a few oddities. Evlution VitaMode is prone to affect your sleeping habits, which can be especially interruptive if you're already suffering from insomnia, or you're a light sleeper. When it comes to the power these are packing, there's an added bonus: it's fortified to help build muscle, promote eye and immune system health, but it's also loaded with vitamin D3. Your body has a hard time absorbing a high amount of your multivitamin, but D3 aids in digestion, so you actually retain far more of the benefits. Vegetarian-approved, FDA-approved, and made in a designated GMP facility, these high-quality health supplements add that extra layer of protection your body needs. You may also be interested in out list of supplements for runners so check them out.
Key Features:
High volumes of vitamin D3 for better metabolic cycle
Once daily dosage
60 tablets to a bottle
Specification:
Brand

Evlution

Weight

6.4 ounces
FDA-approved, GMP manufactured
Fortified to aid your immune system, eye support, bone health, and general health
Interferes with sleep; if you're a light sleeper, these might not be for you
Causes bad breath within ten minutes after taking it
One a Day Vitacraves Multivitamins For Men
One a Day is back, and this one appeals to those of us who just can't swallow pills. If you even have difficulty with smaller tablets, we feel you. These gummies bring you an excellent source of calcium and a high dose of B vitamins, and at a killer value. 115 days worth of health supplements per bottle (230 if you only actually take one per day) , which is a bit misleading. It's a twice-daily multivitamin, spreading a misconception because it's One a Day brand. You'll need to find an alternative iron source to meet your daily recommended intake, however, many users have noticed a peak in energy levels after the first week of consistent use. Value, non-pill form, and a decent multivitamin for men to get you started. You may also like to check our guide to the best probiotics for men for more great items like this. 
Key Features:
Excellent source of calcium
Recognizable energy level increase from extended use
Flavored without adding unnecessary sugars
Specification:
Brand

One-A-Day

Weight

1.2 pounds
Excellent concentrate of B vitamins
Insane value; 115-day supply for a low price
Doesn't provide much in the way of heart health
Pork-based gelatin gummies
Does not contain iron
MuscleTech Multivitamins For Men
MuscleTech is one of those household multivitamins for men, but falls a little short of the mark compared to these other brands we've selected. For one, you have to take three pills in one dose, so that 90-count tablet bottle is really only a 30-day supply. On top of that, it's not FDA-approved, and likely won't be (given how long it's been on the market). Hundreds of users utilize these for muscle growth and athletic performance, stating that they've noticed peaks in their energy levels, thanks to the complex of 18 vitamins and minerals. While we personally didn't notice the energy spike, we did appreciate the specific formula that made it very easy on your stomach. Don't forget to also check our top protein shakers review.
Key Features:
90 caplets per bottle
Excellent source of antioxidants, and vitamins C and E
Specific complex aids in digestion and reduces potential for stomach issues
Specification:
Brand

MuscleTech

Model

MT-VP-X90-01

Weight

7.2 ounces
Includes a total of 18 vitamins and minerals
Designed for performance boosts and peak energy levels
Third-party tested; not FDA-approved
Only a 30-day supply
Centrum Silver Men Multivitamins For Men
You've seen these on commercials and pamphlets in the waiting room: time-tested and doctor recommended, Centrum Silver Men is the leading multivitamin for gents ages 50+. As we age, our body requires a higher concentration of specific vitamins and minerals, which is exactly what Centrum gives you. One note is the high volume of vitamin D3, aiding in digestion and muscle development. It's fairly easy on the stomach, but it's not exactly simple to get down; they're fairly large. While you're not going to feel energy peaks, you will see an excellent improvement on bloodwork after extended use. Designed for heart and eye health, built to fortify your body against the effects of aging.
Key Features:
Designed for ages 50+ to give your body what it lacks as you age
Vitamin D3 for digestion, absorption, and muscle function
Specifically designed to fortify heart and eye health
Specification:
Brand

Centrum

Model

PFIZER376996

Weight

11.8 ounces
One of the safest multivitamins for men on the market
Verified non-GMO, and gluten-free
Not effects that you feel, but ones that appear during health checkups/bloodwork
Very large tablets; difficult to swallow
Men's Multivitamins Buying Guide and FAQs
How We Chose Our Selection of Multivitamins for Men
These are fairly straightforward products, but you need to look a little further under the hood. We took a look at the following criteria to compile our list:
FDA approval ratings
Quality of ingredients
User reviews
Brand reputation
Multivitamin pill light resistance
We've cut out all the guesswork so that you don't have to. Read below, circle back, and select; it really is that simple.
Features To Look For in Multivitamins
If you're going to commit to taking a daily multivitamin, you've got to understand a bit more about how it's going to affect your body. Everything you ingest is a potential health boost or decrease, which is why we cannot stress this fact enough: do your homework before committing to a purchase. These are what you should be looking for:
Ingredients - It's everything; the capsule ingredient, the actual ingredients on the inside. Keep in mind, you only absorb about 50% of the dosage. This doesn't mean you should take two at a time, but that you should be looking out for ingredients in your breakfast that give strength to your receptors along the digestive tract. Ingredients to look for are:
Vitamin D - This helps you absorb another vitamin in this list: calcium. As you age, your bones lose density. Calcium and phosphorus are both key for this. Alternatively, vitamin D also helps prevent cancer, heart disease, and clinical depression.
Magnesium - Magnesium isn't just the primary compound for sturdy alloys, it's critical in the construction of bodily fluids, as well as a major fighter in diabetes and pre-diabetic conditions. Magnesium also helps with calcium absorption, which most adult males don't get enough of on average.
Calcium - The bone-builder, the blood-clotter. Calcium is one of the most essential nutrients in our diet, aiding in your tooth strength, and helping muscles to contract (which is especially helpful for exercise). Calcium is a super nutrient.
Zinc - Essential for immune system health, zinc is an ultimate nutrient to combat wounds, scrapes and scratches, as well as build proteins in your DNA. All your cells require bits and pieces of zinc to operate properly.
Iron - Iron, or medically known as a hemoglobin compound, is another essential for blood clotting. It's also the carrier for oxygen through your blood, transporting to your lungs and heart.
Folate - Folate is also known as folic acid, which is the main nutrient that women need when they're pregnant. Even so, it's still vital for men's health; it builds red blood cells, and repairs the synthesis of your DNA.
Vitamin B-12 - This is critical for preventing Alzheimer's Disease, prevent clogged arteries, produce proper cognitive function, and so many other things. It's also a vital component to the "feel-good" effect, producing serotonin and other happiness effects in your brain.
Dietary Concerns - You should always ask your doctor if you're healthy enough or require the aid of multivitamins. Dietary concerns usually come in the form of overdosing, which with multivitamins, is very, very rare. Still, we can't understand your medical conditions. Anemia, weight control problems, and numerous other factors all play into the way your body either utilizes, or doesn't utilize.
Dietary restrictions should come from your doctor, first and foremost. Overdosing on multivitamins is very difficult to do on its own, since you're roughly going to absorb 50% of the active ingredients, and usually not much more than that.
FAQs
Q: What Are Multivitamins?
A: Multivitamins pack minerals, nutrients and vitamins into convenient pill-sized capsules or gummies. These are designed to imbue additional properties into your current diet, supplementing nutrition and providing hard-to-find components that you don't come across normally, which are vital to your health. If you took a good look at everything your body needs in a day, there's no way you can eat that much food; multivitamins are the secret weapon of fit and healthy men and women all over the world.
These can add a little extra energy into your day, as well. If you're constantly working out every day, you'll need a little bit extra oomph in your nutrient and vitamin ritual to keep you going. Multivitamins help prevent or prolong age-related diseases, complications, and also promote good bone and joint health. If you're not taking a multivitamin, it's time to get on the bandwagon.
Q: Should You Take Multivitamins?
A: Absolutely. We're willing to bet that you're not getting a perfect, well-rounded nutrition on a day-to-day basis. That's nothing against you, your fitness, or your dieting, it's just really difficult to be able to do that. We're thrown so many processed foods these days. There are some foods that are processed, that really don't even need to be at all; it's all marketing, addiction through food, and negative results; there's no benefit.
So here, we're going to list the major benefits of taking multivitamins. We've already stated this, but just to get it through one more time, you will not absorb 100% of the multivitamin that you take. You will, on average, get about 50% of each multivitamin. Don't look at it as a bottle only being 50% effective; look at it as getting more nutritional benefits than before. There's no such thing as pure, proper, perfect 100% absorption, and we want to be clear and transparent about that.
If you're deficient in specific nutrients, minerals or vitamins, then you're going to have a really rough time absorbing them through diet alone. Having a deficiency doesn't always mean that your diet is off track; sometimes, it just means your body's specific chemical composition has a difficult time.
If you're heading to the gym frequently, you're exerting your body. When you work out and break down fat or build muscle, your body is going through a very odd process. It's trying to utilize fats that you've stored, while also being forced to use new energy that you've ingested through food. Your body goes through a lot. Frequent exercise often beckons a multivitamin being added into your daily routine.
Our nutritional needs constantly develop as we age. Usually, it goes like this: we're not getting enough, and we need it from sources that aren't solely our diet. As we age, our organs heavily rely on additional vitamin sources. They carried the weight through heavy drinking in our early twenties, so it's time to take care of them.
Multivitamins have been proven time and time again to reduce your risk of heart disease, stroke, and heart attack, and lower your chance of developing cancer. When your body lacks nutrients for so long, cancer cells are given a wide open field to run rampant in.
We live in an unhealthy sociey, with numerous food and drink that feels good for a split second, and wrecks us for days afterwards. Multivitamins help you fight back against being lethargic, even if you fell off the wagon and got that McDonald's meal on your way home from work. Feel better more often.
Q: How do Multivitamins Work?
A: Everything works through your digestive system. The inside of your mouth is actually the first contact with your digestive system (try not to get grossed out). Your body immediately breaks down food and multivitamins from the second saliva touches it. Smaller pieces need to be broken off to make it easier to digest, which is when your body starts actually absorbing these nutrients.
Some of the minerals are going to break down, but others will carry on through until it gets through your esophagus to your stomach, where acids continue the process of breaking it down. Everything has been slowly being absorbed through your digestive tract, starting with the mouth, though most of it will be done in your stomach. These enter your bloodstream through various avenues, and imbue the properties with your blood.
Some brands tell you to take a protein-rich food before ingesting your multivitamin, because there are two types: fat soluble, and water soluble. They'll break down differently and enter your bloodstream differently. While it's all very fascinating, and I could continue on about this for ten pages, we've covered the basics.
Q: How to Take Multivitamins Properly?
A: Depending on what you're primarily going for, you'll have different tactics to retain as many of the vitamins as possible. Some multivitamin brands will tell you a specific time of day to take them, as they best interact with your metabolism firing up for the day. Others will tell you that you're better off taking them with certain foods.
One rule applies: never take them on an empty stomach. This is still an unnatural way for your body to process this many nutrients at one time, meaning even the best vitamin supplements in the world could be hard on your stomach. It's just part of the game. Don't take them on an empty stomach under any circumstances, even if it means you have to wake up earlier to whip up a quick breakfast, then you'll have to do that.
Q: Are Multivitamins Safe?
A: It would take a lot of vitamins to make them unsafe. As always, you should consult your doctor before committing to a specific multivitamin, but yes, they are safe. Different companies use different materials to make up gel capsules or whatever carrier the multivitamin comes in, so you'll need to make sure you don't have any allergies or sensitivities to those compounds.
If you've ever heard that multivitamins only do so much, it's true: it's impossible to absorb 100% of what your vitamin supplements have. Even if you took four capsules (beyond not recommended), you're not getting four full doses of what's on the bottle, because digestion is going to claim some of them. The best multivitamins for men take this into consideration, formulating them to withstand the obstacles that the male body faces. Natural vitamins are often absorbed more easily, so you might have a better chance with those.
Q: Will Multivitamins Cause Weight Gain?
A: No, they will not. Multivitamins (at least the ones we recommend) are nutrient-packed, with very little to no sugar and/or carbohydrates. Weight gain occurs when you have excessive sugar, a surplus of calories beyond your needs, and/or medical issues that interfere with your ability to properly store and extract body fat.
If you're experiencing unexpected weight gain, this could be the sign of a hormonal imbalance, or a thyroid disorder which will bring on those similar effects. If you're taking enough multivitamins (recommended by your doctor) to supplement nearly all of your core nutrient needs, and you're piling a high caloric, high vitamin-enriched diet on top of it, your body is going to tell you, "Hey, I'm all set," and store that surplus as fat.
This is your body's mechanism (for certain vitamins and minerals) to stash it for later in your body fat. We've never been in a greater time in human history, where food is never in short supply (in most areas of the world), meaning we don't need to store fat away like we used to. Our bodies are still saying, as they should, "I need to hold onto as much as I can, just incase there's no food later."
That's why we fast, train our body to use fat as energy, and use multiple exercises to keep weight gain at bay. There's a million things you can try, but even the most Hollywood elite bodybuilding trainer will tell you, it's all for nothing if you don't have proper nutrition. Multivitamins are an excellent source to meet your daily nutrient needs without added weight gain. You really have to be trying to gain weight from multivitamins.
Q: What is the Best Time of the Day to Take Multivitamins?
A: Multivitamins are almost always best-used at the beginning of the day, but it also depends on when you plan on using that energy. If you're going to hit the gym, take the multivitamins beforehand. If you work the graveyard shift and don't get up until 2:00 PM, then you're better off taking it when you get up.
You use a lot of energy throughout the day, multivitamins help replenish, and in some cases, disperse that energy throughout the day. Your body digests them fairly quickly, leaving a short amount of time to extract those vitamins and nutrients. Try to take them with your meal (about halfway through) if you're still doing breakfast, to give yourself a higher chance to absorb everything.
Notice: Gear Hungry provides this article without medical professional consultation, affirmation, or promises regarding the quality of these products. We research products and display information that's known to the public, and information compiled from our research. In no way is Gear Hungry responsible for adverse effects from taking any of the multivitamins listed above. This article is purely for entertainment purposes.
Sign Up Now
GET THE VERY BEST OF GEARHUNGRY STRAIGHT TO YOUR INBOX