Best Keto Bars In 2022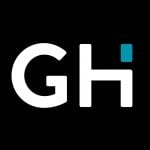 This product guide was written by GearHungry Staff
Last Updated
July 1, 2019
GearHungry Staff
GearHungry Staff posts are a compilation of work by various members of our editorial team. We update old articles regularly to provide you the most current information. You can learn more about our staff
here
.
GearHungry may earn a small commission from affiliate links in this article.
Learn more
Embarking on a keto lifestyle and diet can be a daunting task, especially if you're someone who needs to be on the go or doesn't always have time to prepare properly. Luckily, there are a few options to help you along your way, including keto and protein bars. Below, we've outlined some of the best keto bars on the market right now, with a healthy range, from meat to raw ingredients, the choice is yours. Whether you're an athlete, someone looking to lose weight, or just need to supplement your diet with additional protein, the bars below are a great way to do that. Whatever your goals, having healthy snacks and being prepared can aid you in your journey. We've also included a buying guide and frequently asked questions section further down, to ensure that all your queries and concerns are answered and you have all the information you need to buy the right keto bars for you. Keep an eye out for some of the more unique flavors, particularly if you have a sweet tooth!
The Best Keto Bar
Epic All Natural Meat Keto Bar
Top of our list and our best choice of keto bars is the Epic All Natural Meat Bar. These are ideal for those of you embarking on a keto diet, as they consist on 100% grass-fed buffalo and uncured bacon, making them low in carbs and a great source of protein. They're a great flavor and easily reduce those hunger pains that can often come when following a keto diet. These bars are perhaps slightly higher in carbs than others on this list, but don't let that detract away from the amazing quality and great flavor. It is unusual to see an all meat bar on a list of keto bars and protein bars, but we can't ignore that the Epic All Natural Meat Bar has everything you need for a great keto bar. Unless you're a vegetarian, of course. With 100% grass-fed buffalo, the quality is certainly there and you can taste it in each bite. Happy keto-ing!
Key Features:
Created using 100% grass-fed buffalo and uncured bacon
Great source of protein
Easy and convenient to carry around with you
8 grams of protein per bar
Comes in a variety of different flavours
Livestock is humanely looked after
Specification:
Brand

Epic Provisions

Model

10732153025346

Weight

1.2 Pounds
Meat not your thing? These Raw Rev Glo Protein Bars are a great alternative for keto dieters and come in an amazing flavor of creamy peanut butter and sea salt. What makes them even better is that the ingredients are ethically sourced and their moist and chewy texture makes it feel like a real snack and treat. They're also great for vegans and vegetarians on a keto diet too. Low in calories and great for on the go. You can even break them up and use a dessert topper – if you're struggling to find a dessert option in a restaurant, why not keep them in your purse or bag for something easy to whip out and enjoy? For more amazing products for vegans, check out our guide to the best vegan protein powders.
Key Features:
Tasty flavors
Suitable for vegans and vegetarians
Make with sustainable and ethically sourced ingredients
Easy to transport
15 grams of protein per bar
High on nutrition and taste
Specification:
Brand

Raw Rev Glo

Model

hoo-nna-limk-qqhou3087

Weight

1.2 Pounds
Don't let the name fool you; it doesn't mean they're rock hard, but does mean they're full of protein; specifically collagen protein from grass-fed cows! They're also really delicious and come in a lemon cookie flavor, which is unique compared to most of the other keto bars on the market. If you're looking for some effective and tasty keto snack ideas, then these Bulletproof Bars are definitely up there and a great choice. With all-natural ingredients and no nasty hidden extras, it's no wonder why they're so popular with people following a keto diet.
Key Features:
Unique lemon-cookie flavor
Great for on the go
Collagen protein
Helps keep you full and focused for longer
22 grams of protein per serving
Also aids healthy hair, skin, and bones too
Specification:
Brand

Bulletproof

Model

815709021795

Weight

1.35 Pounds
SlimFast Keto Meal Replacement Bar
SlimFast are renowned for creating products that help aid weight loss and keep those sugary cravings at bay. Luckily, keto dieters won't miss out on these benefits with SlimFast Keto Meal Replacement Bars, designed to keep hunger under control, as well as help you to lose weight. These come in a whipped triple chocolate flavor, perfect for those of you with a sweet tooth. They're also free from gluten, artificial sweeteners, and made up of whey protein – a whole 7 grams of the stuff! With just 3 grams of net carbs per bar too, it's no wonder they're becoming a fast favorite with keto fans looking to drop a few pounds. You may also like some of the best protein powders from our list, so be sure to check them out.
Key Features:
7 grams of protein per bar
Only 3 grams of net carbs
Great for those looking to lose weight
Relatively inexpensive
Five bars included per pack
Full of healthy fats and protein
Specification:
Brand

SlimFast

Weight

9.6 Ounces
Amrita High Protein Gluten Free Bars
If you're looking for something completely plant-based to match your keto lifestyle, then these Amrita High Protein Gluten-Free Bars are the perfect solution. They come in a variety of different flavors, such as chocolate maca, apple cinnamon, and more, making them great if you enjoy a bit of flavor in your life. These keto bars are also suitable for your entire family, and are extremely versatile too, meaning they can be used as an ingredient in a protein shake and even used as dessert toppers.
Key Features:
Plant based protein bar
Raw and healthy ingredients
Free of gluten, soy, dairy, so suitable for vegans
Suitable for the whole family
Much higher nutrition levels than meat based keto bars
Reasonably priced for large pack
Specification:
Brand

Amrita Health Foods

Weight

1.6 Pounds
NEOH Low Carb Protein & Candy Bar
Certainly not the most nutritional bar on our list, the NEOH Low Carb Candy Bar does have its own unique features, however. With just 2 grams of net carbs and 1 gram of sugar per bar, these are ridiculously low in those elements, ideal for followers of the keto lifestyle. Our guide to the best maca powders features more amazing products you can add to your daily routine.
Key Features:
Just 2 grams of net carbs per bar
Only 1g of sugar
A substantial 8 grams of protein
Looks like a candy bar; performs like a protein bar
Great tasting chocolate flavor
Free of gluten with a low glycaemic index
Atlas Bar – Keto/Low Carb Friendly Protein Bar
Although slightly on the more expensive side, these Atlas Keto-Friendly Protein Bars are the clear choice if you're looking for natural, fresh ingredients, and a whopping 16 grams of protein. They're also ideal for the keto diet, as they come with only 9 grams of net carbs per bar. They're high quality, with a lot of care and attention gone into them – all you need to decide is if they're worth the money – and we think they are. For those of you whose goal is to gain some mass, we have prepared our selection of the best mass gainers, so be sure to check them out.
Key Features:
16 grams of protein
Only 3 grams of sugar
9 grams of net carbs
Includes ingredients such as almond butter, Himalayan pink salt, and monk fruit extract
No hormones or chemicals included
Grass-fed whey protein
Specification:
Brand

Atlas Protein Bar

Weight

1.2 Pounds
Last, but by no means least, are the original Keto Bars. These brownie-like bars have a net carb amount of just 3 grams, so are ideal snacks for people on the keto diet. They're made with real ingredients, which ensures you feel like you're eating proper food and not a load of chemicals. With simple and straightforward ingredients, you know exactly what you're putting into your body, which is vital on a keto diet. Be sure to also check out our guide to the best multivitamins for some healthy supplements that will benefit you.
Key Features:
Around 7 ingredients included in each bar
Organic and tasty
Only 3 grams of net carbs
Tastes like a brownie and has similar texture
Sweet, but not overly sweet
Can be carried around easily for preparation
Specification:
Brand

Keto Bars

Weight

1.19 Pounds
Quest Nutrition Protein Bar
Quest have been on the protein bar market for quite some time, which has given them the chance to perfect their ingredients and ensure a variety of flavors is available for everyone. Quest Nutrition Protein Bar flavors include cookies and cream, strawberry cheesecake, vanilla almond crunch, and double chocolate crunch, just to name a few. They have a massive 20 – 21 grams of protein per bar, as well as being free of soy and gluten, without the added carbs. For a healthy digestive system, we have prepared our selection of the best probiotics for men, so take a moment to check them out.
Key Features:
Variety pack
Well-known protein bar brand
20 – 21 grams of protein
Ideal for the keto diet
Lots of different flavors
Has won GNC's Protein Bar of the Year on more than one occasion
Specification:
Brand

Quest Nutrition

Weight

1.8 Pounds
Keto Bar Buying Guide & FAQ
If you're new to the keto diet or just looking to add some tasty snacks to your keto lifestyle, then navigating the packed world of keto bars can be tricky. This is why we've created a handy buying guide and FAQs section, providing you with all the information you need on the best keto bars for you.
How We Chose Our Selection Of The Best Keto Bars
Before we begin, it's important that you understand how we chose the above selection of the best keto bars on the market. With thousands of brands out there, sorting between them to find the best quality, at the best prices, is a big task – but luckily, we've done that for you. We've included a range of different brands, some who have been around for years and others who are just making their impact on the keto bar market, but all of which come with their own, unique benefits and tasty snacks.
After brand comes price – although these brands might be the best in the business, does that come with a price tag to match? We know each of our readers has a different budget, so we've included a range of keto bars with a range of price points, giving you the choice. Remember, the higher the price doesn't necessarily mean the better the bar. Usually, the more expensive products are the all-natural ingredients – but we found some of the less natural bars seem to pack a punch to your pocket too.
Lastly, we looked at reviews. Taste differs from person to person, which is why you can't also trust reviews of food products. Some people prefer a chewy texture, others prefer hard on the outside and soft in the middle. We've scoured the web for the best and worst reviews of all the products we've included, so you're confident that whichever bars you go for, there have been some real-life customers testing them out.
Features To Look For In Keto Bars
When purchasing your first pack of keto bars, it's important to look out for a few features that will help guide your decision. Whether you're an athlete or just looking to lose a few pounds, finding the right product for you is vital and it can be easy to go down the wrong path. Keep an eye out for these key features below.
Use–the keto diet can be restricting, which is why knowing what's gone into your keto bars is important. If you're looking to lose weight, ensure you focus on the keto bars that have your goal in mind, as some bars will include a huge fat content, which won't necessarily help you. Protein levels and carb levels will always be stated on a keto bar, but watch out for those sneaky added sugars or artificial flavorings. If you're looking to start working out more on your keto diet, keto bars and protein bars are a great workout supplement. However, again, you need to research which bars are a good workout snack, as some of the above bars, suggest that you don't eat them for up to an hour before exercising. Whatever your use for keto bars, from snacking, to losing weight, to working out, there's a bar on the market for you – it's just making informed decisions, so you can adhere to your diet.
Ingredients – ingredients are a vital factor when purchasing a keto or protein bar. Going for something stuffed full of artificial flavorings and preservatives might be tempting if the price is low, but your all-natural and organic keto bars are where it's at. If you view your body as your temple, then try to stick with the keto bars that limit their ingredients and you can read easily what's gone into them, understanding every word. Processed sugars and unnatural flavorings can actually affect your keto diet negatively, giving you a false sense of feeling full. There are plenty of bars on the market, with a good mix of natural and artificial ingredients, so you can make the right choice for your body. The ingredients included will also affect the taste of the product. Taste is another crucial factor when choosing the right keto bar for you, as consuming something day in, day out, that you don't enjoy, isn't pleasurable, and may make you break your diet. Look at the flavors a company offers and do see what other customers have said about those flavors. Although you might think you want sweet all the time, could a meat based keto bar be more effective for you?
Effectiveness – following on from ingredients, you need to consider how effective your keto bar of choice is. For instance, does it keep you feeling full? Do you feel strong and energetic for a workout? The more natural and healthier the ingredients, the more likely you are to find your keto bar more effective. If you're choosing a bar that's more meat content, than sugary snack, ensure the ethics of how that meat has been raised, as the better it's been looked after, the better your keto bar will be.
Size – some of the packages on the list above might seem expensive, but that's because you're receiving a variety of flavors and a lot of bars. Ensure you look at what your bar includes, so you can see the quality of the ingredients before you make a decision that perhaps the bars look too small or there isn't enough. The best quality of keto bars won't be huge in size, but what they lack in that department, they make up for in taste, quality, and texture.
Keto Bar FAQ
Q: What are keto bars?
A: Keto bars are high protein, low carb, and low sugar snacks that provide you with sustenance throughout the day or before a workout. They're ideal for people on the go, as well as athletes and gym goers, who need something during a big training session. They're a great way to supplement your keto diet, which should be full of healthy foods and meals, such as vegetables, meat, seafood, eggs, cheese, and other low-carb options. Usually, with a keto diet, you tend to replace carbs with fats. Even if you're not on a keto diet, these types of high protein bars are ideal for people who want a healthy option on the go, or are looking to lose weight with a meal replacement option. Keto bars provide you with an easy energy boost.
Q: Are keto bars healthy?
A: If you choose the right bar with the right ingredients, then yes, keto bars can be healthy. However, you need to look out for those artificial ingredients, as well as added sugars, as not only can this have a detrimental effect of your health, it can also have a negative effect on your keto diet. They're a great, quick option, but you do need to have your wits about you, so you consume a bar that provides you with some nutrition, as well as the protein you're craving. Often, these kind of keto 'cheat' foods will rely on the bad stuff i.e. chemicals and artificial sweeteners. Luckily, there are enough all-natural, tasty keto bars out there, that you can make informed decisions.
Sources:
Are Protein Bars Really Healthy? - Shape
Sign Up Now
GET THE VERY BEST OF GEARHUNGRY STRAIGHT TO YOUR INBOX