Aerobie Orbiter Boomerang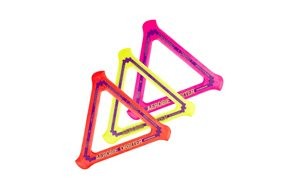 Key Features:
High performance boomerang, with soft edges
Bright, neon colours, perfect for kids
Ideal for all skill sets
Increases motor skills practice in children
High-tech, triangle design, unique to other boomerangs
Frustration-free, as it's easy to catch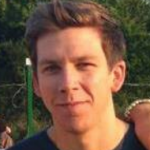 Whatever your plans this summer, you're bound to be spending some quality time with your friends and family outdoors, and what better way to enjoy your garden or visit the park or beach, than by taking some games and activities along with you? From a kick about with a soccer ball to shooting some hoops, there are loads of great sports that will capture your interest. But if you're after something a little quirkier and fun, our list of the best boomerangs on the market right now should provide you with some inspiration for a new activity to get involved with. Boomerangs are the perfect product for simply keeping in the car or packing away for the beach; they're lightweight and easy to keep hold of and come in some great colours and designs too. Check out our list of recommended boomerangs that will keep you coming back for more (see what we did there?).
The Best Boomerang
Boomerang Buying Guide
To help you with your purchase, our boomerang buying guide provides you with the information you need to make an informed decision about which product is the right one for you. Whether you're a seasoned boomerang pro or simply starting out and looking for fun, it's important to know what key features and properties to look out for when purchasing your boomerang. Take a look at how we chose our selection of boomerangs below, as well as some hints and tips on how to throw the perfect boomerang – and keep you ahead of your friends and family.

How We Chose Our Selection Оf Boomerangs
When making any purchase, you want to be sure you're investing in something that will be high quality and durable. However, you're unlikely to discover this until you buy the product. That's why when collating our list, we evaluated a number of reviews from previous customers, to ensure you're getting all the information you need to know how well your boomerang will perform.
Remember, you don't have to take note of all customer reviews, but keep in mind that if the same comments and complaints keep popping up all the time, it's probably not the right boomerang for you.
Keep an eye on the quality of your boomerang too. For example, if you're a beginner when it comes to using a boomerang, you'll want to be assured that your product is durable and high quality, so that when things come crashing down (which they will at first), you can be safe in the knowledge that your boomerang will stand the test of time and keep you going until you master the skill.
Ensure you look at the materials used, as well as how heavy the boomerang actually is. Too light with flimsy material will mean that it's poor quality and won't be durable enough; too heavy and cumbersome and you're going to find it difficult to actually use it properly. Don't write off your boomerang if it doesn't seem to work first time however – this doesn't mean it's poor quality, it might just mean you need to nail your technique. Practice makes perfect!

How To Throw The Perfect Boomerang
With all that being said and with your perfect boomerang chosen and purchased, it's now time to learn how to throw the perfect boomerang, or just increase your skill. Most of the boomerangs we've featured will come with their own instruction manuals to assist you, but these aren't always the most helpful, so do some research online and follow step by step videos. They're a great way for seeing how to position your body and your wrists in order to throw effectively.
So, how do you throw a boomerang? First of all, find some open space to practice in, as you don't want to injure anyone or lose your boomerang. You also need to keep an eye on the weather conditions too, as if it's too windy, this will cause your boomerang to float off in the opposite direction and potentially lose it.
There's not just one way to throw a boomerang, so find the ideal solution for you. Ensure you're holding the boomerang properly, with the curved side of the boomerang facing towards you and the flat side facing away from you. You don't need to grip the boomerang with force; just pinch the end of it with your index finger and thumb, or cradle the boomerang with your index finger, then flick your wrist backwards, before you release. This creates spin on the boomerang, which is how the boomerang can return to you. Try and fight the urge to release it, as the strength of the spin should mean that it's simply ripped from your grasp. Practice on your spin technique, before you try and throw the boomerang as far as possible.
You need to ensure that you're throwing the boomerang vertically and at the right angle or 'layover'. If you throw it horizontally, this will prevent the boomerang from returning to you, which defeats the object. Throw it no higher than eye level either.
If you're right-handed, your feet will need to be positioned so that your left leg takes most of your weight and vice versa if you're left-handed. The more weight behind your throw, the further your boomerang will go (fingers crossed!).
When the boomerang (hopefully) returns to you, you should try and catch it by raising your hands and clapping them together when the boomerang reaches you. You can try other catches once you're feeling more confident in your abilities.
Sources:
How To Throw A Boomerang - WikiHow