Best Boomerangs of 2023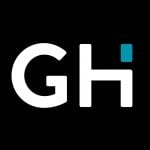 This product guide was written by GearHungry Staff
Last Updated
July 19, 2023
GearHungry Staff
GearHungry Staff posts are a compilation of work by various members of our editorial team. We update old articles regularly to provide you the most current information. You can learn more about our staff
here
.
GearHungry may earn a small commission from affiliate links in this article.
Learn more
The Best Boomerang
Aerobie Orbiter Boomerang
This is our best choice boomerang and it's clear to see why. Not only does the Aerobie Orbiter Boomerang come in a great range of neon colors, its rubber material is perfectly lightweight and can be adjusted to change the flight of your boomerang. It's also incredibly high performing, especially outdoors, making it the perfect accompaniment to your summer barbecues and picnics. Its triangular design separates it from other boomerangs on the market and it's definitely not traditional but works in the way you'd expect a boomerang too. This piece can potentially fly up to 90 feet, but still makes its way back to you. This is an ideal boomerang for families and sports fanatics, who are looking to perfect their technique as well as try different styles and methods. Make sure you also check our guide to the best fidget spinners.
Key Features:
Secure grip with soft edges
Great range of neon colors
Can be tuned to adjust flight path
High performance
Easy to throw and catch
Two piece construction, unlike a traditional boomerang
Specification:
Brand

Aerobie

Model

30C12

Weight

2.72 Ounces
On the more traditional front, the Yanaki Boomerang is an ideal solution for choosing your perfect boomerang, especially if you're after something that actually looks like one. This product is created from wood too, so you can really immerse yourself in the traditional skill. Probably more suited to experienced boomerang users, rather than families, the Yanaki is a great choice for those of you looking for something a little more on the professional side. However, the only downside to this product is that it's right hand only – sorry lefties! The design is unique and colorful, and the 22-page instruction manual on how to throw is included for free – definitely a great additional bonus. It's well-crafted and flies far, you just need to ensure you hone your skills so that it actually returns to you. You may also be interested in some of these fun horseshoe sets from our list, so check them out.
Key Features:
Wooden and hand crafted
Specifically made for right handed throwers
Unique and colorful design
Free instruction booklet
Traditional production
Light and sturdy
Specification:
Brand

Colorado Boomerangs

Model

Yanaki

Weight

3.84 Ounces
Again, another right hand only boomerang, but still a unique find. This Glacier Wooden Boomerang is made out of birch, which has been imported from Finland. This might not be the best product if you're looking for something for the whole family, as young children won't be able to master the technique and might end up getting quite frustrated. However, if you're looking for something traditional, made from great quality materials, that will stand the test of time, this is a fantastic choice. It's simple design means that you can concentrate on perfecting your technique and the free instruction manual is pretty helpful for that too. Remember to practice in large, open spaces however, as the wood can indent quite easily, which can cause the boomerang to not function as well as it should. You may also like to check our guide to the best RC helicopters.
Key Features:
Birch wood material
Hand crafted for quality
Traditional design
Free instruction manual
Simple design
Perfect for adults looking to perfect their technique
Specification:
Brand

Colorado Boomerangs

Model

99007

Weight

3.2 Ounces
Blue Speed Racer Fast Catch Boomerang
If you need something fun for all the family, this Blue Speed Racer Fast Catch Boomerang is ideal. The helicopter propeller style boomerang means that it hovers before you catch it, making it easier for children. The cool blue design makes it easy to find when thrown long distances, as well as being eye-catching to children. If you're after something for beginners, then this is the right choice for you. It's easy to pick up and easier to perfect your technique than a more traditional boomerang. Some customers have stated that it may be too lightweight, as it's affected by even a light breeze; however this might make it even more fun for kids. It's also made from plastic, which means it's slightly more durable than the wooden boomerangs featured on this list.
Key Features:
Perfect beginner boomerang
Three point boomerang
Modern design and colors
The helicopter design means it hovers well
Lightweight and perfect for portability
Affordable
Specification:
Brand

Colorado Boomerangs

Weight

0.8 Ounces
Hummingbird Jarrah Finish Australian Wood Boomerang
Whether you're an expert boomerang thrower or just fancy trying your hand at a new activity, the Hummingbird Jarrah Finish Australian Wood Boomerang is the ideal solution. It's classic boomerang design and bright red color means that although it won't win any awards in the fashion stakes, it doesn't take away from its brilliant performance. Its simple V shape is designed for right hand throwers only and is more than likely to return to you. Although you might not be able to get as much distance on this boomerang than on others, its accuracy is on point and is a great addition to any boomerang collection. It won't set you back too much on cost either, but also isn't as cheap as others, so it's all about weighing up those reviews and seeing what you think. Don't forget to also check our guide to the best remote control planes.
Key Features:
Traditional style boomerang
Bright red design
Affordable
Lightweight material
Performs well
Ideal for both beginners and experts
Specification:
Brand

Colorado Boomerangs

Model

BOOM-HUMMINGBIRD

Weight

9 Ounces
Speed Racer Fast Catch Boomerang
Another great boomerang for kids on our list, the Speed Racer Fast Catch Boomerang comes in a brilliant orange color, great for finding when it's just gone that little bit too far. It's also incredibly durable too because of the lightweight plastic it's made from. Although this boomerang might not travel as far as others, that might not necessarily be a bad thing, particularly if you have small children. If you don't have a very big outdoor space either, then this boomerang is ideal. It's affordable too, so if you're not sure which boomerang is right for you, at least you won't be breaking the bank and you're able to get some practice in as well. The Speed Racer is easy to catch and easy to throw, so ideal for beginners and kids alike. However you choose to enjoy your boomerang, this really is a great choice.
Key Features:
Helicopter propeller style
Perfect for beginners and children
Bright orange color means it won't get lost
Durable plastic
Free instruction manual
Created with catching in mind
Specification:
Brand

Colorado Boomerangs

Weight

3.2 Ounces
Channel Craft Right Handed Boomerang
Although not the most durable on the market, the Channel Craft Right Handed Boomerang is very affordable and also easy to use too, even though it looks like a traditional boomerang. The aboriginal design is unique to others on the market and is a great addition to any collector's range. Although you might need to put some hours in to perfect the technique, this is a great starter boomerang and even great for older kids too, if they're looking for something a bit more serious than the helicopter propeller plastic version. Customers recommend being in a very large open space with this particular boomerang, but it's definitely worth it. It's also not as durable as the plastic boomerangs, as the wood is soft and can be dented easily, affecting the flight of the boomerang. But look after it well and this boomerang will keep you in good stead for a long while yet.
Key Features:
Flies up to 25 yards
Traditional design, but easy to use
Great color choice
Affordable
Instructions included in the price
Wooden material, so it's lightweight
Specification:
Brand

Channel Craft

Model

104412

Weight

6.1 Ounces
Technic Fossil Carbon Fiber Boomerang
Another unique aboriginal design on our list, the Technic Fossil Carbon Fiber Boomerang might look traditional, but the material begs to differ. This plastic / carbon fiber composite means that it's incredibly lightweight, so you can throw it a lot further, as well as having a wider grip, which makes it much easier to catch. Be careful if the wind is up, however, as this boomerang won't cope well in a breeze, so you'll need to ensure it's a calm day. Ensure you're in a wide open space too, as this beauty can fly – and might not always come back! Whilst you're learning the technique and getting to grips with boomerang throwing, the Technic Fossil is a great choice, as it's very durable and doesn't mind being tossed about a lot. However, if you're more of an expert boomerang thrower, then this might not necessarily cut the mustard.
Key Features:
Carbon fiber and plastic materials
Unique aboriginal design
Extremely lightweight, so you can throw it farther
Small enough for children to use
Includes instruction manual
For right handed throwers only
Specification:
Brand

Boomerangs.com

Weight

2.4 Ounces
Red Bolt Boomerang Fast Catch Boomerang
Last, but by no means least, is the Red Bolt Boomerang Fast Catch Boomerang. With its bright red appearance and lighting decoration, this fast catch boomerang certainly looks the part – and performs well too. It hovers, just like a frisbee, which makes for easier catching, and flies brilliantly too because of its plastic composition. However, some customers have stated that this boomerang might not necessarily be worth the price, as it appears flimsier than others on the list. However, if you're looking for something that will be thrown around all summer long and not necessarily used again, then the Red Bolt Boomerang is the ideal choice.
Key Features:
Right handed only
Cool design, perfect for kids
Fast and flies well
Lightweight
Comes with instruction manual and links to videos
Easy to catch because of hover ability
Specification:
Brand

Colorado Boomerangs

Model

BOOM-Red Bolt Boomerang RH

Weight

2.4 Ounces
Boomerang Buying Guide
To help you with your purchase, our boomerang buying guide provides you with the information you need to make an informed decision about which product is the right one for you. Whether you're a seasoned boomerang pro or simply starting out and looking for fun, it's important to know what key features and properties to look out for when purchasing your boomerang. Take a look at how we chose our selection of boomerangs below, as well as some hints and tips on how to throw the perfect boomerang – and keep you ahead of your friends and family.
How We Chose Our Selection Оf Boomerangs
When making any purchase, you want to be sure you're investing in something that will be high quality and durable. However, you're unlikely to discover this until you buy the product. That's why when collating our list, we evaluated a number of reviews from previous customers, to ensure you're getting all the information you need to know how well your boomerang will perform.
Remember, you don't have to take note of all customer reviews, but keep in mind that if the same comments and complaints keep popping up all the time, it's probably not the right boomerang for you.
Keep an eye on the quality of your boomerang too. For example, if you're a beginner when it comes to using a boomerang, you'll want to be assured that your product is durable and high quality, so that when things come crashing down (which they will at first), you can be safe in the knowledge that your boomerang will stand the test of time and keep you going until you master the skill.
Ensure you look at the materials used, as well as how heavy the boomerang actually is. Too light with flimsy material will mean that it's poor quality and won't be durable enough; too heavy and cumbersome and you're going to find it difficult to actually use it properly. Don't write off your boomerang if it doesn't seem to work first time however – this doesn't mean it's poor quality, it might just mean you need to nail your technique. Practice makes perfect!
How To Throw The Perfect Boomerang
With all that being said and with your perfect boomerang chosen and purchased, it's now time to learn how to throw the perfect boomerang, or just increase your skill. Most of the boomerangs we've featured will come with their own instruction manuals to assist you, but these aren't always the most helpful, so do some research online and follow step by step videos. They're a great way for seeing how to position your body and your wrists in order to throw effectively.
So, how do you throw a boomerang? First of all, find some open space to practice in, as you don't want to injure anyone or lose your boomerang. You also need to keep an eye on the weather conditions too, as if it's too windy, this will cause your boomerang to float off in the opposite direction and potentially lose it.
There's not just one way to throw a boomerang, so find the ideal solution for you. Ensure you're holding the boomerang properly, with the curved side of the boomerang facing towards you and the flat side facing away from you. You don't need to grip the boomerang with force; just pinch the end of it with your index finger and thumb, or cradle the boomerang with your index finger, then flick your wrist backwards, before you release. This creates spin on the boomerang, which is how the boomerang can return to you. Try and fight the urge to release it, as the strength of the spin should mean that it's simply ripped from your grasp. Practice on your spin technique, before you try and throw the boomerang as far as possible.
You need to ensure that you're throwing the boomerang vertically and at the right angle or 'layover'. If you throw it horizontally, this will prevent the boomerang from returning to you, which defeats the object. Throw it no higher than eye level either.
If you're right-handed, your feet will need to be positioned so that your left leg takes most of your weight and vice versa if you're left-handed. The more weight behind your throw, the further your boomerang will go (fingers crossed!).
When the boomerang (hopefully) returns to you, you should try and catch it by raising your hands and clapping them together when the boomerang reaches you. You can try other catches once you're feeling more confident in your abilities.
Sources:
How To Throw A Boomerang - WikiHow
Sign Up Now
GET THE VERY BEST OF GEARHUNGRY STRAIGHT TO YOUR INBOX