Best Horseshoe Sets In 2022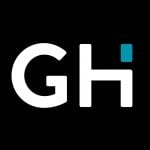 This product guide was written by GearHungry Staff
Last Updated
June 15, 2020
GearHungry Staff
GearHungry Staff posts are a compilation of work by various members of our editorial team. We update old articles regularly to provide you the most current information. You can learn more about our staff
here
.
GearHungry may earn a small commission from affiliate links in this article.
Learn more
Horseshoes is a game enjoyed by people all around the world. Either casually, professionally, or just as a fun one-time experience on a family trip to the beach as something a little bit different to try out. If you have a sudden urge to play or would like to take up a new hobby, consider investing in a horseshoe set. We have put together a buying guide outlining the basic rules as well as recommended materials you'll need and also some advice on constructing your own horseshoe kit. To get you started though, we've put together our top recommendations of the best horseshoe sets, all of which are worth considering. So let's dive in now to our latest product review and maybe get your started with a new outdoor hobby this summer.
The Best Horseshoe Set
Champion Sports IHS1 Rubber Horseshoe Set
Let's kick things off with our best choice by Champion Sports. Horseshoes is a fun game perfect for all ages, and this horseshoe set is designed to reflect this. Champion Sports have created a lightweight collection that is easy to use. Throwing is easier for younger users, so they will not have difficulty picking up the shoes. When compared to traditional metal horseshoes, the flexible design can be considered safer. One factor to keep in mind when it comes to the safety of a horseshoe set is whether it can be used indoors. This Champion Sports Rubber Horseshoe Set is suitable for indoor use, as well as outdoor use, as it does not require a pit to be dug for it, and the risk of damage is significantly reduced.
In addition to the fun gameplay factor, this set comes in bright, vibrant red and blue with yellow pegs, which improves visibility for outdoor play so that players can more easily see their target. In the box, you will find everything you need to play: four horseshoes, two rubber mats, a center peg, and two red plastic dowels. Set up is quick and easy, which is great, given that the average player is looking for something they can quickly be up and running with. It's so simple that children can set it up and tear it down too. So it really is fun for all the family, just like any of these top boomerangs from our list.
Key Features:
4 bright colored horseshoes
2 indoor-play plastic constructed Dowell
2 rubber mats
2 outdoor-play plastic stakes
Specification:
Brand

Champion Sports

Model

IHS1

Weight

3 pounds
Franklin Sports Steel Horseshoe Set
This next selection by Franklin Sports is widely considered to be premium quality. Four horseshoes, two silver, and two black are forged from steel. If you are looking for something which will last, providing you care properly for the metal, this horseshoe set will see you through a few decades and provide endless hours of fun.
The Franklin Sports Horseshoes themselves are quite heavy, clocking in at 2.4lbs each, making them more appropriate for older players. In addition, the included stakes measure at 23.5 inches and are made from solid, chrome-plated steel. It is recommended that you place these at least 9-10 inches into the ground. As you might imagine, this set is designed for outdoor use only. A newly engineered set, Franklin Sports have included everything you need to play in the box, and it is perfect for taking with you to the beach or simply playing in your backyard. For some more amazing products like this one, check out our list of the best ping pong tables on the market.
Key Features:
2 Silver-colored horseshoe
2 Black forges steel horseshoe
Two 23.5 inches stake
An easy transport bag
Specification:
Brand

Franklin Sports

Model

50022

Weight

14.11 pounds
Triumph Hammer Steel Horseshoe Set
Selection number three was chosen because it makes an ideal, family-oriented horseshoe set. Triumph Hammer have developed this horseshoe set with ultra-durability and safety in mind, ideal if you are introducing younger players to this wonderful game. This Triumph Hammer Steel Set includes two 20 inch stakes with hammer-finished silver, and a set of cast horseshoes. An excellent game for backyard or beach fun, you and your family will experience endless hours of fun. Given that the collection is made out of metal, if playing with younger users, games should be played under adult supervision. We recommend that you use this set outdoors due to the material used in the construction. If you need a perfect game to play indoors, here are some putting mats you might like to have in your home.
Key Features:
2 Gold horseshoes
2 Silver finished horseshoes
Double 20 inches steel stake
Powdered coated
Specification:
Brand

Triumph Sports

Model

35-7085-2

Weight

13 pounds
This next installment comes to you from an appropriately named company, Win Sports. A fun, exciting game can only be matched by a company with a suitable name. Complete with everything you need – four rubber horseshoes (two red, two blue) two yellow indoor stakes (including rubber mats for indoor use), two red outdoor stakes for outdoor use, and a handy carrying back – this Win Sports Horseshoe Set is ideal for all settings.
If you don't feel like going outside, just set it up wherever you have space; if you happen to be at the beach, just slip the outdoor stakes in and have fun. As they are made with rubber, these horseshoes are perfect for younger players who have yet to learn more advanced throwing techniques. It also makes them safe for indoor use! The horseshoes are also lightweight, and highly durable. The game is easy to set up, and the included carrying bag makes it easy and convenient to set up. For some more games sets perfect for going to the beach, check out our choice of the best spikeball sets.
Key Features:
All-plastic material design
Transport & safekeeping bag
Colorful outdoor stakes
Indoor stakes with rubber base
Specification:
Brand

Win Sports

Weight

2.9 pounds
Champion Sports Steel Horseshoe Set
At the halfway mark, this horseshoe set comes to use from Champion Sports. A more traditional product collection, these horseshoes have been made with professional craftsmanship. Each Champion Sports Horseshoe is made with regulated weighted metal and includes four solid steel pitching shoes, and two 24inch steel stakes. Transport it all in the heavy-duty carrying bag conveniently included with your purchase.  
As you might imagine, this set is ideal for a more serious player. Still, if you want something which will last a few years and potentially be passed down to your children, the superior craftsmanship of this set is worthy of consideration. If you are introducing younger players to a more serious version of this much-loved game, this set would be an excellent investment as it is designed to withstand years of outdoor play, and all kinds of weather conditions too. As a bonus, this set includes a complete set of official rules which are easy to understand. Perfect, whether you are young or old, a complete beginner or seasoned player, just like any of these best bocce ball sets.
Key Features:
Durable Carrier bag
Gold & silver horseshoes
2 Steel crafted stake
Comes with official rules
Specification:
Brand

Champion Sports

Model

IHS100

Weight

10 pounds
St Pierre Royal Classic Horseshoe Set
This next product boasts ideal weight distribution and a unique, non-slip finish, which aids in the prevention of chipping, abrasion, corrosion, and weathering. Approved by the National Horseshoe Pitchers Association, St. Pierre Royal Classic Set is ideal for players keen to take on a more professional challenge to their gameplay. Each of the four horseshoes (two black, two red) weighs in at 2.5lbs, the steel having been drop-forged; also included are two solid steel 24inch stakes. All of these are built to withstand the harshest weather conditions and have been forged with perfect balance to improve control. There is even a finger positioner to help you hold it like a professional pitcher. Included in the set is a rule book for beginners, a tote bag, and a 60-day manufacturer warranty. It's everything you could wish for in the best horseshoe set. If you are looking for a more portable option you can easily bring on a picnic, you might want to bring a frisbee.
Key Features:
Ideal for outdoor player
NHPA-approved
Includes a rule book
Each horseshoe weighs 2.5 lbs
Built to withstand the harshest weather
Specification:
Brand

St. Pierre

Model

3219XXXX

Weight

11.34 pounds
Trademark Innovations Horseshoe Set
One of many sets offering a traditional style and function, this horseshoe set (brought to you by Trademark Innovations) is ideal for outdoor use and will make a statement at your next beach party, barbeque, or family reunion. Trademark Innovations Horseshoe Set is easy to transport and carry with the included carry case, which is a big help if you would like to keep everything in the same place while in the car on the way to the beach, or just want to keep everything stored safely. Each horseshoe (two blue, two red) has been made to be well-weighted for easy use, and the included 23 inch stakes can be driven into the ground with ease. If you are looking for the perfect entertainment for your backyard, check out these awesome basketball hoops, too.
Key Features:
Great for folks on a budget
Includes a carry case for easy transportation
Made from good quality materials
Bright colors for good visibility
Ideal for family fun, both indoors and outdoors
Specification:
Brand

Trademark Innovations

Model

HSHOE-RD-BU

Weight

17.35 pounds
K-Roo Sports Horseshoe Set
Another selection for those who would like to experience the all-inclusive fun of horseshoes without the worry of breaking the bank, K-Roo sports have the product for you. Designed as a 2-in-1 game, not only do you get horseshoes, you also get rings to toss! All for horseshoes and all four rings are made with plastic, which is easy to clean and serves to keep costs down.
K-Roo Sports Horseshoe Set is ideal for outdoor environments as it comes with stakes that can be driven into the dirt (or sand if you are playing at the beach). The rings measure five inches in diameter, which gives a fair advantage to anyone who is playing this, whether they are young or old. As everything is made of plastic, it is a perfectly safe game for younger users, although we do recommend supervision while playing. A combination package, your next family reunion will be one to remember for its ingenuity and variety. If you like your family to stay active, make sure to check out these dodgeballs, as well.
Key Features:
Includes four ring toss rings
Multifunctional set
Perfect for outdoor use
Ideal for families on a budget
Great for families in general
Specification:
Brand

K-Roo Sports

Model

SOUT-002

Weight

7.2 ounces
Horseshoe Set Buying Guide & FAQ
Features To Look For In Horseshoe Sets
Material - Horseshoes can be made from a wide variety of materials, but most sets you will find available for purchase will be made from rubber, plastic, or metal. A plastic set has the added benefit of being cheap, but they are more fragile than a rubber set. By purchasing a rubber set, there is the added benefit of safety as rubber is difficult to break and will bounce off most things without harm, but that does not mean they won't knock over a lamp if you play with them indoors. Metal sets tend to be geared towards professional horseshoe pitchers, as they are heavier and weighted according to professional regulations.
Weight - Depending on the material your horseshoe set has been made from, your horseshoes will be a different weight. The standard weight for a casual set is about 2.5lbs if made from metal or rubber, but plastic sets can be lighter. This is because weight distribution is a critical factor in balance and can make or break the game when aimed at the peg.
Professional or Casual - It may be difficult to imagine, but some people are competitive horseshoe pitchers. If you are one of those people, whether you are a seasoned pitcher or are looking to attain the next level, you want to consider a set of horseshoes made from metal. These will be designed in accordance with NHPA regulations and will usually carry an official seal of approval if it is an 'official' set. For more casual players, this might not be of your concern. Sets designed for occasional use will usually be made from rubber or plastic and will state 'for casual use' on the box. They will also be marketed towards families.
Types Of Horseshoe Sets
Metal - This is the kind of set which is marketed towards a professional horseshoe pitcher. However, as metal is a durable and lasting material, they can also be marketed towards hobbyists or enthusiasts who might not want to compete, but instead, wish to enjoy the game. A metal set will include two metal stakes that can be driven into the ground, as well as four horseshoes that will typically be made from solid steel. This keeps the horseshoes weighted and balanced to prevent foul play. They also have a more substantial feel and will help with your aim.
Rubber - Rubber horseshoe sets are designed with the casual player in mind. Often, they will include accessories that make indoor pitching a possibility. This will consist of rubber mats that can be stuck to the floor. A rubber set of horseshoes is ideal for families with young children, or beginners, as the rubber will bounce off without causing too much damage.
Horseshoe Set FAQ
Q: What are horseshoe rules and dimensions?
A: For those wishing to build a pit, please note that regulation pits are 31x43inches and cannot exceed 36x72inchs.
Unless you are playing according to the rules of the NHPA or a similar professional horseshoe pitching body, the rules of horseshoes can vary according to the location played. It is generally agreed that the first player to reach 21 points wins. A 'ringer' occurs when your horseshoe circles the stake, and is worth three points.
For those of you not currently familiar with the wonderful rules of Horseshoe, please find outlined below a simplified set of instructions to follow as laid out by the folks at Master of Games. Please note that these should be used as a general outline only and are designed to be implemented by "casual" as opposed to "professional" players of the game.
In the event where no "ringers" are thrown, the nearest horseshoe which lands closest to the stake collects one point.
In the eventuality where both players throw a ringer, the ringers are effectively canceled out, and instead, the closest of the second horseshoes thrown scores the point.
In instances where both players do in fact score two ringers each, then no points are awarded. All horseshoes thrown are canceled out.
When one player scores one ringer but the opposing player successfully pitches two ringers, that player is awarded a total of three points.
As per the above, if a player wins three points but also happens to have landed a further horseshoe closest to the remaining three, one further additional point is allocated.
Finally, in the instance where one player achieves two ringers but their opponent fails to manage any, then a total of six points are awarded.
These are the rudimentary rules on how the game of Horsehoe is scored.
Q: How to build a horseshoe pit?
A: Digging a horseshoe pit might sound like a daunting task due to the presumed nature of it, but there are two basic requirements to keep in mind when planning to dig the said pit. The NHPA states that a pit must have:
Two stakes driven into the ground 40 feet apart
Foul lines marking 37 feet from each stake
If you enjoy gardening, you might also understand the necessity of loosening the soil before sowing seeds or planting your latest rose bush. The same principle applies when driving the stakes home for a horseshoe pit. In the same thread as planting a bush, you also need to choose the right spot for your horseshoe pit. A level, rectangular spot of ground will do the job fine. If all you want is a standard, 'no fuss' horseshoe pit, then this is all you need to do. However, you might want to take things a few steps further and create a pit that will be the envy of the neighborhood or a spot to practice for the upcoming championship.
Keep in mind that, unlike the rose bush, you should avoid the sun. Choose a spot where the sun will not get into the players' eyes. Also, keep in mind that you will need space around the stakes to mark foul lines. You will also need a set of simple construction materials. We're not talking about concrete and cinder blocks but you will need wooden board, screws, screwdrivers, a shovel, maybe some landscaping fabric, and a sledgehammer to slam everything into place. Take care when using all these things, and make sure you use the appropriate PPE/hazard gear! Alternatively, if this seems like too much work, you can get some sandbags and mark the outline of your home court and proceed with having some fun. Remember that the NHPA has a list of regulations and dimensions available on their website.
Sign Up Now
GET THE VERY BEST OF GEARHUNGRY STRAIGHT TO YOUR INBOX