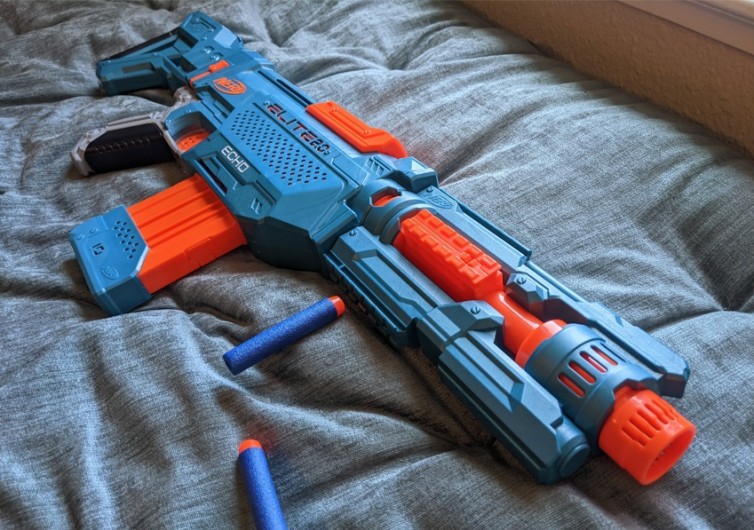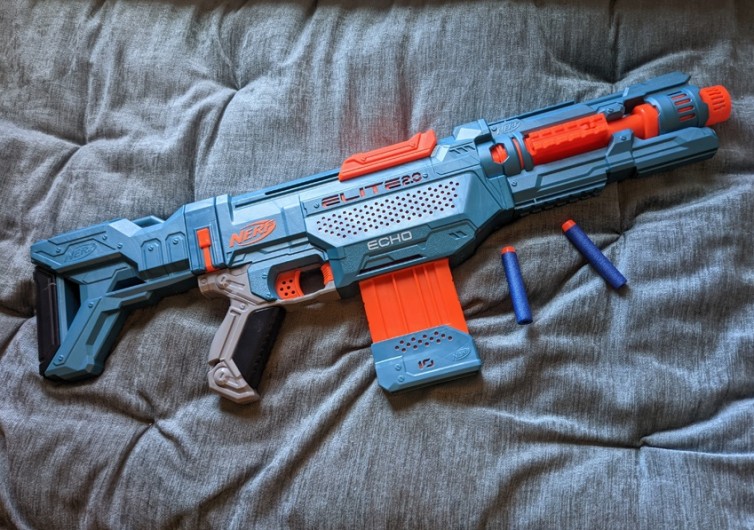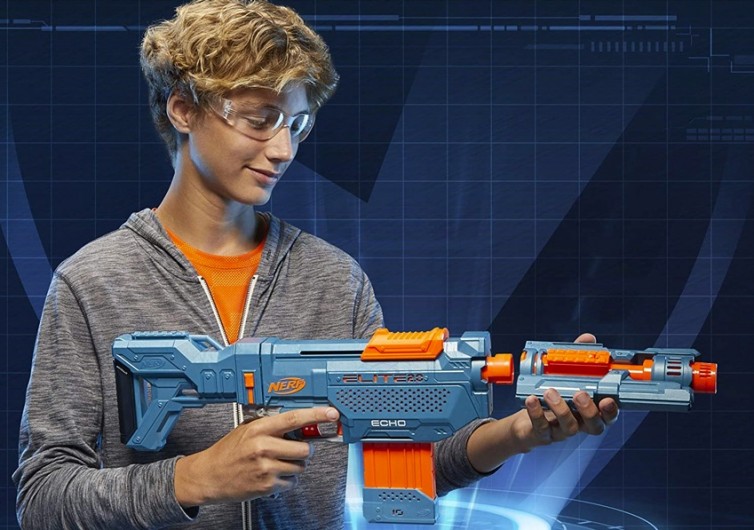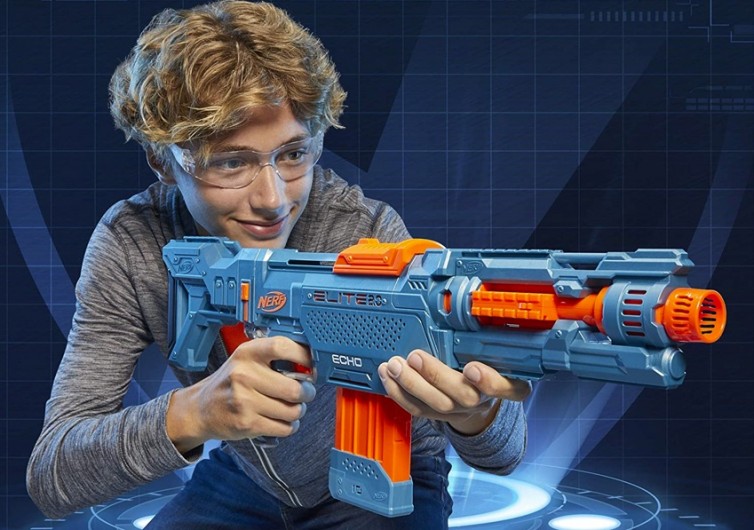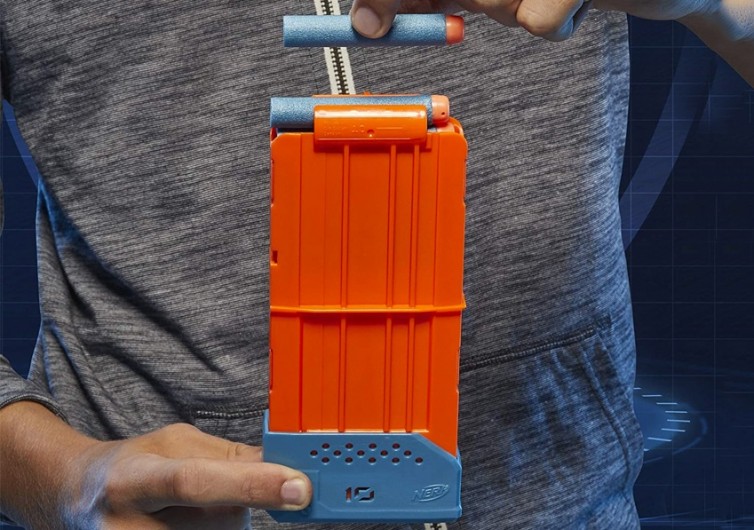 GearHungry may earn a small commission from affiliate links in this article.
Learn more
Fire Away: NERF Elite 2.0 Echo CS-10 Blaster Review
So many of us have great memories of running around the backyard as kids, blasting away in epic NERF wars with our buddies. But back then, NERF guns were fairly simple affairs. Since my time on the NERF battlefield, technology has advanced quite a bit, including blasters that come with high-velocity rounds and battery-powered behemoths that rain foam darts on opponents.
One of my favorites, though, is a throwback to the old days: the NERF Elite 2.0 Echo CS-10 Blaster. This NERF gun echoes the simplicity of the guns from my childhood thanks to its simple pump-action and classic foam darts. It's not without its technical advances, though. The barrel and stock sport rails that can house additional accessories. The components are also removable, which turns the clip-fed rifle into a pistol for added maneuverability.
NERF Gun Snipe Hunting (aka Testing)
I put the Elite 2.0 Echo through various tests at home, during barbecues at friends' houses, and even at the local gym. The design with barrel and stock attached is an ideal fit for adult use, with the stock resting comfortably and perfect hand placement.
At first use, my only problem with the blaster was apparent: the ammo is weak. The NERF darts that came with the blaster were flimsy and light. This led to frequent jams as the soft foam body of the dart would get squished into the blaster's interior. Also, the hollow rubber tips were too light to really add any momentum, limping out of the gun and falling a paltry 15 feet away.
Luckily, a fellow NERF enthusiast pointed me to some aftermarket darts with more substantial foam and solid rubber tips. These never jammed and gave the blaster its stated 90-foot range.
During a NERF war with my friends' kids at their property, the 10-round clip gave me plenty of shots before I had to reload, and the ability to swap clips made reloading an absolute snap. The 100-foot range let me snipe the kids from my hiding spot with impunity. When I was eventually flushed out of my sniper's nest, I learned to appreciate the rapid-fire option.
Turns out, when I held the trigger down and repeatedly racked the slide, the NERF blaster rapid-fired out all 10 darts as fast as I could pump them. It was a great way to escape and regroup.
For times when I valued mobility over range and accuracy, removing the stock and barrel turned the toy into a pump-action pistol. I appreciated the versatility and was also intrigued by the ability to customize the blaster with other NERF accessories, thanks to the five rails and shoulder strap clips. I'm already shopping for a scope.
Locked & Loaded (with Foam Bullets)
After harassing my cats, my significant other, and a host of friends, I've found NERF's Elite 2.0 Echo CS-10 Blaster to be an effective way to dominate your competition during any NERF war. Bonus: it's also a great way to get your cats to stop scratching the damn furniture.
While there are other battery-powered blasters with higher fire rates, the motors will easily give away one's position. While that works for the run-and-gunner, this silent and accurate NERF blaster better suits my covert sniper style.
Just make sure you get the right darts.
NERF Blaster Key Features:
Includes 24 NERF darts
10 round capacity
Removable barrel and stock
Rapid-fire option
Fires up to 90 feet (with the right darts)
5 tactical rails for additional accessories
No batteries necessary
Pros:
Tons of customization options
Rapid-fire
Removable barrel and stock add versatility
Additional clips can be purchased for fast reload
Cons:
NERF darts are flimsy and prone to jamming