Best Pop Vinyls in 2022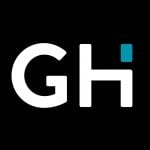 This product guide was written by GearHungry Staff
Last Updated
September 19, 2018
GearHungry Staff
GearHungry Staff posts are a compilation of work by various members of our editorial team. We update old articles regularly to provide you the most current information. You can learn more about our staff
here
.
GearHungry may earn a small commission from affiliate links in this article.
Learn more
For the uninitiated among you who have yet to purchase your first Pop vinyl, don't worry, it's never too late to jump on the crazy bobbing headed bandwagon and bag yourself your first Pop vinyl figure. Coming in at roughly 3.75 inches and characterized by a neutral, oversized square-shaped head with round edges and button-like black eyes, they also happen to be super adorable and ever so cute. Oh yes, and incredibly collectible and quite possibly a financially astute future investment too. With anyone and everyone from the Incredible Hulk, to Game of Thrones, Run DMC to the Big Bang Theory all having their own Funko pop figures, we're taking a look today at the Best Pop Vinyl. It's an incredibly diverse collection, so the likelihood is there's something for everyone and if the company turnover last year of $40 million is anything to go by, chances are that plenty of your reading this review already own your own Funko pop exclusives collection.
The Best Pop Vinyl
Pop Vinyl Buying Guide
Features To Look For In Pop Vinyls
Our Best of Vinyl list brings you a vast range of Funko Pop figurines for the dedicated and already well-established collector among you as well as the novice to this genre. There are representative characters from all the main movie franchise as well as favorite video games and some cult TV programmes too.
We've compiled our list by extensively reviewing customer feedback and opinion on the extensive range of Vinyl that is out there. We've tried to include entry pricing as well as some items that we are sure will increase in value in the future and become valuable collectible items.
When you are looking to acquire Pop Vinyl for yourself, we suggest you also do your homework. Join some forums, get involved in the debate online and be part of this exciting and inclusive community all with a shared passion for all things Vinyl. That way, you'll be among the inner circle, the first to know about limited edited and exclusive releases and also be able to keep up to date with trends in Vinyl and the price you should be paying.
Pop Vinyl FAQ
Q: What is Funko Pop Vinyl?
A: FunkoInc, who are associated with Funko Pop Vinyl phenomenon, is an American based company that manufacture and license collectibles based around pop culture and are perhaps best known for their vinyl figurines and what's known as bobbleheads. The company does, however, produce a whole range of licensed products with everything from USB drives and branded headphones to kids plush toys. Originally Funko Pop was based around low-tech, nostalgia-themed toys and its very first bobblehead was based around the restaurant advertising icon for Big Boy.
When the company was sold in 2005, they expanded the scope of their activity and the various world-renowned brands they were associated with to now incorporate licensing relationships with the likes of Marvel, DC Comics, DreamWorks, The Pokemon Company, Capcom, and Disney plus of course, many more famous movie franchises. Funko Pop Vinyl is today a truly global collectible craze. Funko Pop vinyl comes in various different shapes and sizes and is usually made in extremely limited quantities which is what gives them their incredible collectible value and attraction to fans of the brand. The company is licensed to produce over 1000 different characters, with the majority being characterized by having an oversized bobbling head on springs. There are however plenty of fixed place head Pops available too.
It's not unheard of for a rare and exclusive Funko Pop Vinyl like the Star Wars Holographic Darth Maul to be worth almost $2000 due to its extremely limited availability.
Q: Who Is Freddy Funko?
A: Freddy Funko just so happens to be the official mascot of Funko. If you ever happen to get the opportunity and the financial means to acquire one, don't let a Freddy Funko slip through your fingers. He's an incredibly covetable and much-loved character and a pretty sound financial investment too.
Q: Should I display my Pops in a box or out of the box?
A: How and where you display your Vinyl Pop collection is a topic of fierce and polarizing debate. Really it comes down to your reason for collecting and your future plans for your "investment." Die-hard fans of Pops will argue that they most certainly look their best displayed out of their boxes and are there to be admired and enjoyed, proudly out on display for everyone to appreciate. However, it certainly goes without saying that as an investment piece and something that you might want to potentially monetize in the future, then a pristine Pop in its box will hold more monetary value. A Funko Fanatic will be horrified that you are looking at your Pop's in this way, but with rare editions going for upwards of $1500, it might pay to take good care of your coveted Pop. Whether you ultimately decide to display in or out of the box, it's certainly a wise decision to keep the boxes and not throw them away.
Q: How can I protect my Pops?
A: One way of protecting your Pops is to keep them safely stored in their original boxes as we just touched upon above. If you want to actually enjoy your Pops but don't want them to get damaged or dusty out on a shelf, you could put them into a beautiful cabinet display so that they don't come into direct contact with sunlight, dusty and dirty grubby little hands for example! They're not toys, after all, they are collectibles, so you don't want your toddler playing with them! Or even worse, your dog chewing them! Tempting as that might be. You can of course also invest in specially designed Funko Pop vinyl cases. Coming in a range of sizes, these are an excellent solution for anyone who wants to display their collection but still ensure they are adequately protected. Generally constructed from Crystal Clear Acid-free pet plastic with thick walls designed to be stacked, these are the perfect way of showing off your Pops. There are plenty of manufacturers of this type of product but look for a protector case that has an Auto-lock bottom for easy set-up and stackability plus a D-Lock top protector to prevent dust from entering.
Q: What is an exclusive Pop?
A: An exclusive Pop is one that has been manufactured to a strictly limited quantity, significantly increasing its potential financial value at a later stage but most definitely ensuring that it has a coveted position among Funko fans. They are also known as Funatics and are generally keen to get their hands on anything new that gets released. Exclusives tend to sell out fast and might be released as part of a special event as what the industry calls a Shared Exclusive. A prime example of this being the San Diego 2018 Comic-Con who collaborated with Funko to exclusively release a new line of much-anticipated collectibles. Generally, in order to get your hands on an Exclusive Pop, you need to stay ahead of the game and get yourself on the mailing list and following fan threads in Funko chat rooms. Then head over to the likes of Amazon and the Funko Pop up Shop plus a whole host of other well known high street and online retailers to ensure that you aren't disappointed and miss out on acquiring one. Most exclusives can be identified by a special sticker that is positioned on the clear plastic part of the box as opposed to the regular releases. Exclusives might feature unique colors, metallic paints or things like glow in the dark characteristics.
Q: What should I collect?
A: With so many variations of Pops available, it might be tricky knowing where even to get started with your new collection and be warned, it's going to get addictive too! So don't be overwhelmed, the best place to start out is with something that you personally love, from one of your favorite franchises, and just take it from there really. That might be Star Wars for example and generally speaking, there will be 15 Pops in each collection so already you are on your way to securing your first full set. Build up your collection over time until you have completed the entire set then move on to something else. There are plenty of online resources, collectors checklists and also specialist Pop Forums that you can join to find out all about the latest crazes, collections dropping and the current value of your own Pops stash.
Q: How can I keep track of my collection?
A: If you are heading into the realms of obsessive-compulsive Pop Vinyl Collector, and who are we to judge given that we have shelves of them ourselves at home, then keep on track of your collection could become tricky!  Plus the last thing you want is to get two of the same for Christmas because you'd failed to update your catalog. Of course, you could do just that, create a documented, written or typed inventory of your Pop collection. Alternatively, you could download an app like Toy Collector 2 which is a great way to keep track of your collection.
Funko Pop Vinyl Acronyms
As you'd expect from a culture that has its own die-hard fan base who call themselves "Funatics, there is, of course, a lingo (language to those of you who don't know!) in which the ones in the know converse. So in order to not look like a total newbie or numptie, below are just a few of the most common acronyms you should familiarise yourself with before chatting to another Funko Pop Vinyl fanatic.
GOT – Game of Thrones
GITD– Glow in the Dark
ISO – In Search Of
MIB – Mint in Box
NFS – Not for Sale
NFT – Not for Trade
OOB – Out of the Box
PC – Popcultcha
Sign Up Now
GET THE VERY BEST OF GEARHUNGRY STRAIGHT TO YOUR INBOX