Best Label Makers In 2022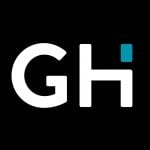 This product guide was written by GearHungry Staff
Last Updated
March 20, 2019
GearHungry Staff
GearHungry Staff posts are a compilation of work by various members of our editorial team. We update old articles regularly to provide you the most current information. You can learn more about our staff
here
.
GearHungry may earn a small commission from affiliate links in this article.
Learn more
Label makers used to be reserved for the teacher's pet in class that wanted to organize everything. But now that we're all adults, we all secretly want one. For good reason too! They're extremely useful in the office, in the warehouse, and even around the house. Before you know it, absolutely everything in your life will be labeled.
It's not as simple as it used to be though. Back in the day, when your choice was a manual label printer, things were easy. Now, there are hundreds to choose from, and they all have different features. You can print in different colors and shapes, you can create your own design, and you can even connect them to your iPhone. Fortunately, we've made it simple in our Buying Guide & FAQ section at the bottom of this article. But first, here are the best label makers money can buy.
The Best Label Maker
DYMO LabelManager 160 Portable Label Maker
For a more organized outlook and easily identifiable stock, the DYMO 160 Portable Label Maker prints durable, water-resistant labels that make it easier to tag products, take stock and access files. The QWERTY keyboard is no different from the form available on laptops, computers, and phones, making it easy to locate keys and type fast, getting the job done flawlessly. With the number keys on top and the letter keys well-arranged below, users can easily customize texts with the 6 font sizes and 8 text styles available. With up to 200 symbols and clip art images to choose from, customization and label designs are relatively easy to compose. The simple design allows easy navigation and controls, with soft one-touch keys that ensure hassle-free typing.
It equally provides a number of background colors to choose from; easily arrange and identify products by their color-coded labels. To proof-read what has been typed in and check the final design, the large LCD screen provides a bright and visible display, ensuring an accurate and precise label is printed. The highlight of this portable printer has to be its smart memory, the machine stores the data from the last label printed for easy and hassle-free reprinting. If you use paper shredders, you will surely be interested in some of the best paper shredder bags from our list; check them out.
Key Features:
Multiple font sizes and styles
Last label memory
Large LCD screen
Uses 6 AAA batteries
Specification:
Brand

DYMO

Model

1790415

Weight

0.96 ounces
Brother P-touch PTD210 Label Maker
This extremely affordable label printer doesn't just work great for offices and shops but can equally be used at home for organizational purposes. Organize clothes, food items, books, supplies, and tools with ease using the Brother P-touch PTD210 Label Maker. It's lightweight and portable making it easy to carry practically anywhere and comes with a sturdy yet lightweight protective carry case for easy storage and carrying. The carry case also comes in handy for storing replacement batteries and tapes so you never run out of the necessary items that make this compact genius printer operational.
This printer has the phenomenal capacity to store up to 30 previously designed labels for future reprinting. Don't sweat the easy stuff, simply access the labels you'd love to re-use and print away. The label materials are equally durable, resistant to water and none-fade; this ensures they can be used on various surfaces for long periods of time. For easy typing and label creation, the easily recognizable QWERTY keyboard makes typing a lot less stressful. The keys are spread out across the frame of the printer, easy to locate and soft on the hands. For those phenomenal looking gift tags, product labels and tags, let the Brothers label printer wow you with creative templates and designs to choose from. You may also be interested in some of the best heavy duty paper shredders from our list. Check them out.
Key Features:
Quick access, one-touch keys
Easy-access memory
QWERTY keyboard
Use Six AAA batteries (not included)
Specification:
Brand

Brother

Model

PT-D210

Weight

1.1 pounds
Thermal label printers deliver a fast, efficient and professional outlook, they are majorly preferred because of their speed and capabilities. The DYMO 1755120 Label Writer 4XL Thermal Label Printer provides the advantage of printing up to 4 inch wide labels. Furthermore, they are equipped with the technology required to print shipping labels. This saves you the cost of paying extra fees to have them printed at the office. The DYMO will print USPS approved postage slips right from your desktop without hassle. Even more, it prints warehouse labels, barcodes, mailing labels, identification labels in bulk.
With the capacity to print up to 53 labels or 129 high-capacity 4-line address labels per minute, this portable thermal printer definitely means business. It connects with your PC or Mac to print directly from Microsoft Word or E-mail as well as Amazon, E-bay, and other online e-commerce sites. The high-productivity software has the capacity to print graphics, barcodes, and the likes, such that can be used for postage and commercial purposes. There are over 60 professional-grade templates to choose from as well as customizable texts and graphics for label creation. For larger writer labels suitable for professional and official use, it's smart to go with this easy-to-operate thermal printer. You may also be interested in some of the best paper shredder oils from our list. Check them out.
Key Features:
Prints extra-large shipping labels
Highly customizable
Fast and efficient printing
Prints USPS approved postage
Specification:
Brand

DYMO

Model

1755120

Weight

1.82 pounds
Brady BMP21-PLUS Handheld Label Printer with Rubber Bumpers
The Brady BMP21-PLUS is similar to the Dymo Rhino label maker. It's designed for people who are working in a warehouse or trade environment. Like most handheld label makers, it has a small LCD screen and a comprehensive keyboard to make your labels. The keyboard on this one isn't laid out like a computer, like QWERTY, but instead is laid out in alphabetical order. It prints in color and you can choose from six different font sizes (6 to 40 point).
It's perfect for labeling in voice and data communications, electrical and wire marking, Lean 5S, and just general warehouse situations. It can also handle a lot of different materials, such as outdoor vinyl, nylon cloth wire ID, standard polyester, and chemical resistant polyester.
But the main feature of this label maker is its durability. It's even tougher than the Dymo Rhino printer. It has integrated rubber bumpers all the way around the tough casing. The keyboard and screen are also made to be impact resistant. Plus, they stand by the durability by testing it. In fact, it passed a shock and vibration testing of MIL-STD-810G, which is a military standard for toughness. It will last outdoors for eight to ten years and still work fine. This is the reason for spending the extra money on a label maker like this. You can feel confident taking it into the workplace with you.
Battery life is important when you're working long days. It can be powered by six AA batteries, which will last for a decent amount of time. But we'd suggest buying the separate lithium-ION battery, which will easily last for a whole day.
Key Features:
Passed shock and vibration testing per MIL-STD-810G
Drop-lock-and-print technology
Superior chemical resistance
Up to 10 years durability assured
Specification:
Brand

Brady

Model

BMP21-PLUS

Weight

4.86 pounds
This is the toughest label maker on this list
If you buy the lithium-ION battery, it will last all day
The battery is easy to click in and out
Battery life is not great with AA batteries
So far, we've covered both home and office label makers made by Dymo. The only slight downside with buying a Dymo label maker is that you have to buy their propriety labels. The Rollo Label Printer offers something different. It works with any thermal direct label and can print in a variety of sizes. It's the only true commercial-grade label creator on this list. Sure, it's a little bit more expensive than the alternatives made by Dymo and Brother, but you are likely to save a lot of money on label costs if you use it regularly.
Like the Dymo printers, it uses thermal printing technology, so you don't have to replace ink cartridges and toner. This technology has been used by shipping couriers for years, but now it's available at a more affordable price. It's compatible with virtually every major shipping platform and online marketplaces like Amazon, eBay, and Etsy. This makes it the ideal choice for a busy office or even someone starting an online business from home. It's also super-fast, printing at 150mm per second (238 labels per minute). That sort of speed blows the competition out of the water. You'll never send something out late because you were waiting for a label to print. This one's not for those of you looking to organize some boxes in your garage, but if you are running a small business, it's unbeatable. Our handy guide to the best standing desk mats features more great products like this.
Key Features:
Prints extremely clear labels
Compatible with direct thermal shipping labels
No ink or toner required
Modern, sturdy and portable design
Specification:
Brand

Rollo

Model

X1038

Weight

2.2 pounds
It's the best option for small businesses that do a lot of shipping out
Works with any thermal direct label, so you can save money on cheaper labels
We can't find anything wrong with it
Brother P-touch, PTH110, Easy Portable Label Maker
The P-Touch PTH110 is Brother's answer to the Dymo COLORPOP. It has a similar quirky feel, but this one's a little bit more serious. The design is definitely more neutral. It's suitable for your kids to take to school, but it wouldn't look out of place in an office environment. It features a QWERTY-style keyboard – the same as a computer's – and is really easy to type on, which means you can fire off new labels quickly and efficiently.
This color label maker has five simple buttons – font, size, style, frame, & cable – to make navigating the device easy. Plus, you get three fonts, 14 frames, and over 250 different symbols, which include lots of emojis to keep your young ones happy. It uses Brother P-touch TZe tape which comes in a wide variety of colors and four different widths. The tape's laminated and can resist water, fading, temperature, abrasion, and even chemicals. The only problem is you have to buy authentic Brother tape. It is very high-quality but it's also expensive and you'll spend a lot of money if you use this label maker regularly. It's powered by a rechargeable lithium battery and can also be powered by an AC adaptor, which is included. Love this product? Check out our review of the best ergonomic office chairs for our top picks.   
Key Features:
P-touch Tze tape
10 pre-designed designs
One-touch keys
1-year warranty
Specification:
Brand

Brother

Model

PTH110

Weight

1 pounds
A slightly more serious alternative to the Dymo COLORPOP
The Brother P-touch TZe tape is durable
You have to buy your tape from Brother, which is more expensive
DYMO COLORPOP Color Label Maker
Not a lot of label makers have a sense of fun. That's not the case with the Dymo COLOPOP. On face value, it's bright purple and has aqua-blue buttons, so you know it's not going to be your average label printing machine. The other indication is the emoji button on the keypad. It's safe to say it's not the best choice to buy if you need a new label maker for the warehouse. It's really designed for use around the home and in the classroom.
It has a simple screen display and a computer style keyboard. From this, you can create simple messages and adjust the font settings. It has over 20 different fonts and over 150 different emojis. On top of that, you can make your message bold, italic, or underlined. The labels are made from Dymo's authentic D1 tapes up to 12mm, which you can get in a variety of different styles and colors. The COLORPOP labels come in five different colors and have a glittery finish to make them stand out even more. Plus, they have an easy-peel split back, which means you can separate them and use the tape again immediately.
Because you're buying a DYMO label maker, you know it's going to be good quality. But, for the price, this really exceeds expectations. It's super quiet when printing, the cutter is really smooth, and it will print labels consistently for years to come. The only thing we'd change about it is the fact that it runs on AAA batteries instead of a rechargeable lithium battery. The run time is still impressive, but it's going to cost you more money down the line. Make sure you also check our guide to the best paper shredders.
Key Features:
20+ font styles
150+ emojis
Works with DYMO D1 labels up to 12mm and COLORPOP labels
Powered by 6 AAA batteries
Specification:
Brand

DYMO

Model

2056108

Weight

1.15 pounds
Makes label making fun
Great for getting kids organized
Would be better with a rechargeable lithium battery
DYMO LetraTag LT-100H Plus Handheld Label Maker
The Dymo LetraTag is pretty similar to the COLORPOP in its design. However, this one has a bit more of a serious edge. It's not here to make cute little labels with smiley faces on. No, it's here to get things organized. It's one of the simplest label makers on our list, in terms of both design and features.
The design isn't anything to phone home about. It looks like a mobile phone from the early 2000s and is finished in a grey color that is normally seen inside an office building. But that shouldn't matter because you're not buying a label maker to show off to your friends.
It has a 13-character LCD screen, which shows you the label before you print it. You can choose from five font sizes, seven different print styles, and eight box styles. And, you can save up to nine label designs. That gives you enough variety to create an impressive array of simplistic labels. But, if you're looking for fun designs, look elsewhere.
It's powered by four AA batteries, which isn't ideal, but it does have an auto-turn off function, which means the batteries last for ages. Plus, unlike a lot of handheld label makers, it comes with three LetraTag label tapes. So, you can start printing from the moment it arrives at your door. It's not the best labeler out there, but it's really affordable, really durable, and does exactly what it needs to do. If you are looking for office equipment, check out our guide to the best filing cabinets.
Key Features:
5 font sizes, 7 print styles, 8 box styles
Comes with 3 LetraTag label tapes
Auto turn-off function
Powered by 4 AA batteries
Specification:
Brand

DYMO

Model

1955663

Weight

1 pounds
It's one of the simplest label makers from Dymo
It's affordable and comes with three label tapes
Would be better with a rechargeable lithium battery
The look of the printer is dated
DYMO LabelWriter 450 Turbo Thermal Label Printer
As you might have noticed, Dymo is a huge player in the label maker industry. This is our third Dymo printer and it's, by far, the most advanced yet. The first thing you'll notice about it is that it's not a handheld label maker. Instead, this machine sits on your desk, like a normal printer, and you control it from your computer. That's because it's designed for much more heavy-duty printing. You can print up to 71 labels a minute, which makes it perfect for busy offices that need a lot of address and shipping labels.
Having said that, DYMO LabelWriter 450 Turbo Thermal Label Printer is not just a shipping label printer. It can handle name badges, file folders, barcode labels, and more. Plus, all of the labels are high-quality and consistent. Like with all Dymo label printers, it uses thermal printing technology instead of ink. This cuts out the need for replacing expensive ink and toner cartridges. Basically, once you've paid for the printer, all that you need to replace are the labels.
It connects directly to a PC or Mac and allows you to print from programs like Microsoft Word and Excel. It even comes with Dymo Stamps software, which allows you to print USPS-approved shipping labels directly from your laptop, without paying any extra. All this makes it one of the best options for a busy office or warehouse environment. Be sure to also check out our list of the best standing desks for more great items like this.
Key Features:
Prints up to 71 labels per minute
Dymo Stamps software included
Connects directly to PC or Mac
Compatible with Microsoft Word and Mac Address Book
Specification:
Brand

DYMO

Model

1752265

Weight

2.8 pounds
Dymo Stamps Software can print USPS approved labels, which is great for shipping
Prints labels very fast
Compatible with popular software on PC & Mac
Works better with Windows than Mac
Brother P-touch PTD600 Label Maker
The Brother P-Touch PTD600 is the perfect middle ground between a portable label maker and a desktop label maker. In fact, it is basically both. It can either be controlled using the QWERTY keyboard and screen, or you can plug it into your computer and control it from there. That makes it suitable for home, office, and warehouse use.
When you're using it as a portable label maker, it can be powered by AA batteries (not included). The screen is full color and gives you an accurate visualization of the label you're about to print. It also detects what color the tape is you're using, which is a feature we've not seen yet. Plus, it has an easy-to-use keyboard that allows you to create labels from 14 fonts, 11 font styles, 99 frames, and over 600 symbols.
Or, if you want even more control, you can connect it to your PC or Mac and use the P-touch Editor software. This gives you an even wider selection of fonts, styles, frames, and symbols to choose from. You can even print professional barcodes and logos. Of course, like all Brother label makers, you can only use it with Brother TZe tapes. The range of tapes made by Brother is impressive, but it does mean you're stuck in their business model of only buying tapes from them. If you're buying it for commercial use, this is definitely something you'll have to take into consideration. Find more great products like this by checking out our guide to the best home office desks.
Key Features:
Can be used as a portable or desktop label maker
14 fonts, 11 font styles, 99 frames, and over 600 symbols
Works with Brother P-touch TZe tape
Powered by AA batteries or AC adaptor
Specification:
Brand

Brother

Model

PTD600

Weight

2.1 pounds
It's both portable and desktop, which makes it the most versatile label maker here
Lots of fonts and styles to choose from
You have to buy your tape from Brother, which is more expensive
Brother QL-810W Ultra-Fast Label Printer
If you're looking to get a bit more high-tech with your label printing, then you have to consider the Brother QL-810W. A lot of label makers are stuck in the past, but not this one. It's the first smart address, label maker. Not only can it connect your PC or Mac wirelessly, but it can also be controlled by a smartphone or other device. This is, without question,  the best label maker for the tech enthusiasts out there.
All you have to do is download the corresponding app (AirPrint or iPrint & Label) on your phone and you can print from anywhere. You can even design the labels remotely before sending them. If that's not your style, you can hook it up to a computer wirelessly or the old-fashioned way and design your labels there.
It prints up to 110 standard address labels a minute and is capable of making labels for packages, envelopes, file folder, name badges, and more. It also features a unique technology that allows it to print high-visibility red and black over the entire label. And, if you want to go completely mobile, you can invest in a separate lithium battery (sold separately) that connects to the bottom of the printer. This does cost extra, but it means you can print up to 2,000 labels without connecting it to power. You may also like to check our guide to the best money counting machines.
Key Features:
Connects to PC, Mac, smartphones and devices
Compatible with Windows, IOS, & Android systems
Prints up to 110 standard address labels
Can print high visibility red and black labels
Specification:
Brand

Brother

Model

QL810W

Weight

2.4 pounds
The connectivity means you can control it from anywhere
High-visibility red and black technology is good for name badges
You have to buy your tape from Brother, which is more expensive
DYMO RHINO 4200 Label Maker
Most of the label makers on the list so far are designed for home and office use. But a lot of tradespeople need label makers on a daily basis and the previous models would be useless. The Dymo Rhino 4200 is designed with tradespeople in mind. Whether you're an electrician, facilities manager, plumber, or computer technician, they've covered your needs.  This is why it has a library of over 150 symbols from different industries.
Everything on this label printer is made for durability and ease of use. The QWERTY keyboard makes typing super easy. You can use the hotkey to quickly format labels and wire wraps, flags, and fixed-length labels. Plus, it has a 'favorite' key that enables you to jump to your most commonly used labels.
The casing is also made to be super tough. It has tough rubber buttons as well as integrated rubber bumpers all around the casing of the label maker. That means, if you drop it, it should be able to withstand the knock. Of course, like all Dymo label printers, you have to use their own labels. But that's actually an advantage with this vinyl label maker. Dymo has a range of high-quality, durable labels that can withstand any industrial application. If you're a tradesperson, this will make your job a whole lot easier. Don't forget to also check our guide to the best desk fans.
Key Features:
Integrated rubber bumper
QWERTY rubber keyboard
Hotkey and favorite key for ease-of-use
Prints 1/4″, 3/8″, 1/2″ and 3/4″ wide industrial-strength labels
Specification:
Brand

DYMO

Model

1801611

Weight

1.43 pounds
One of the toughest label makers around
Integrated industrial labels make it perfect for tradespeople
Instructions are difficult to understand
Label Maker Buying Guide & FAQ
How We Chose Our Selection Of Label Makers
Reviews – Customer reviews, like those on Amazon, are a great place for us to find out more about a product. Every customer has a different experience with a product, so reading all of the reviews gives us a complete view of how well the product works. For example, if a lot of customers complain about a label machine getting stuck, then we will know not to include it in our list. However, we also have to be cautious because some customers will complain about a product because they've misunderstood what it is used for. We also read professional reviews of products to get further insights into a product's features.
Brand – There are two well-known brands - Dymo and Brother – that dominate the label printer industry. These companies have been making innovations in this space for years and often have the best products on the market. Most of the printers on this list are from these two brands. However, we also check out lesser known brands to see what else is on offer.
Price – How much you're willing to spend on a label maker depends on what you are using it for and your budget. If it's for professional use, you are likely to spend more money and get a top-of-the-range label maker. If it's just for labeling some boxes in the garage, you just need something cheap and simple. Label makers can range from $20 - $200, so you really need to know what you're looking for before you buy. We've made it clear in our reviews what each printer is suitable for.
Features To Look For In Label Makers
Connectivity - This determines how the printer connects to external sources to transfer data. The most common ways to connect to such sources are through using a USB connection, Bluetooth or WiFi connection. There are a lot of label printers that use USB connections, much newer models make use of Bluetooth or Wifi.
Rechargeable Battery - For portable label printers that run on batteries, ensure that they use a rechargeable battery. This is more cost-efficient in the long run as they can easily be recharged on the go.
Print Resolution - The print resolution determines how visible and bold the letters or numbers appear on paper. Label printers with higher resolution definitely produce more crisp and visible texts and images.
Screen - The screen should be large enough to display the preview of what has been typed in, bright enough to see all the details before printing.
Tape Size - Different label printers accommodate various tape sizes, the more compact ones print out slimmer slips than larger or thermal label printers would.
Label Printers FAQ
Q: What is a label printer?
A: Label printers are devices that print out labels that are later placed on products, surfaces, and items. Self-adhesive or card stock materials can be placed inside the printer and typed on for easy labeling.
Q: What do I use a label printer for?
A: Label printers can be used in printing shipping labels and product labels, asset labeling, receipt printing, visitor I.D labeling, and wristband printing. Of course, the various applications depending on the type of printer and media it allows.
Sign Up Now
GET THE VERY BEST OF GEARHUNGRY STRAIGHT TO YOUR INBOX