Last updated:
21 Aug 2020
10 Best Label Makers (Review) In 2021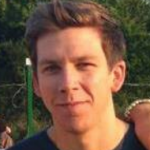 This product guide was written by Jordan Carter
Label makers used to be reserved for the teacher's pet in class that wanted to organize everything. But now that we're all adults, we all secretly want one. For good reason too! They're extremely useful in the office, in the warehouse, and even around the house. Before you know it, absolutely everything in your life will be labeled.
It's not as simple as it used to be though. Back in the day, when your choice was a manual label printer, things were easy. Now, there are hundreds to choose from, and they all have different features. You can print in different colors and shapes, you can create your own design, and you can even connect them to your iPhone. Fortunately, we've made it simple in our Buying Guide & FAQ section at the bottom of this article. But first, here are the best label makers money can buy.
The Best Label Maker
Label Maker Buying Guide & FAQ
How We Chose Our Selection Of Label Makers
Reviews – Customer reviews, like those on Amazon, are a great place for us to find out more about a product. Every customer has a different experience with a product, so reading all of the reviews gives us a complete view of how well the product works. For example, if a lot of customers complain about a label machine getting stuck, then we will know not to include it in our list. However, we also have to be cautious because some customers will complain about a product because they've misunderstood what it is used for. We also read professional reviews of products to get further insights into a product's features.
Brand – There are two well-known brands - Dymo and Brother – that dominate the label printer industry. These companies have been making innovations in this space for years and often have the best products on the market. Most of the printers on this list are from these two brands. However, we also check out lesser known brands to see what else is on offer.
Price – How much you're willing to spend on a label maker depends on what you are using it for and your budget. If it's for professional use, you are likely to spend more money and get a top-of-the-range label maker. If it's just for labeling some boxes in the garage, you just need something cheap and simple. Label makers can range from $20 - $200, so you really need to know what you're looking for before you buy. We've made it clear in our reviews what each printer is suitable for.

Features To Look For In Label Makers
Connectivity - This determines how the printer connects to external sources to transfer data. The most common ways to connect to such sources are through using a USB connection, Bluetooth or WiFi connection. There are a lot of label printers that use USB connections, much newer models make use of Bluetooth or Wifi.
Rechargeable Battery - For portable label printers that run on batteries, ensure that they use a rechargeable battery. This is more cost-efficient in the long run as they can easily be recharged on the go.
Print Resolution - The print resolution determines how visible and bold the letters or numbers appear on paper. Label printers with higher resolution definitely produce more crisp and visible texts and images.
Screen - The screen should be large enough to display the preview of what has been typed in, bright enough to see all the details before printing.
Tape Size - Different label printers accommodate various tape sizes, the more compact ones print out slimmer slips than larger or thermal label printers would.

Label Printers FAQ
Q: What is a label printer?
A: Label printers are devices that print out labels that are later placed on products, surfaces, and items. Self-adhesive or card stock materials can be placed inside the printer and typed on for easy labeling.
Q: What do I use a label printer for?
A: Label printers can be used in printing shipping labels and product labels, asset labeling, receipt printing, visitor I.D labeling, and wristband printing. Of course, the various applications depending on the type of printer and media it allows.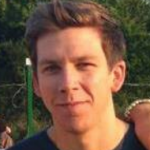 Jordan Carter is Gear Hungry's resident Editor-in-Chief with a genuine love and passion for all things tech. Jordan works diligently to ensure only the best products ever make it onto the platform and are showcased in Gear Hungry's carefully curated, tested and expertly researched, informative buying guides.
The best!
Gear, gadgets & stuff for men
Straight to your inbox