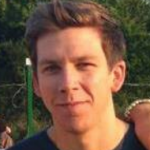 Label makers used to be reserved for the teacher's pet in class that wanted to organize everything. But now that we're all adults, we all secretly want one. For good reason too! They're extremely useful in the office, in the warehouse, and even around the house. Before you know it, absolutely everything in your life will be labeled.
It's not as simple as it used to be though. Back in the day, when your choice was a manual label printer, things were easy. Now, there are hundreds to choose from, and they all have different features. You can print in different colors and shapes, you can create your own design, and you can even connect them to your iPhone. Fortunately, we've made it simple in our Buying Guide & FAQ section at the bottom of this article. But first, here are the best label makers money can buy.
The Best Label Maker
Label Maker Buying Guide & FAQ
How We Chose Our Selection Of Label Makers
Reviews – Customer reviews, like those on Amazon, are a great place for us to find out more about a product. Every customer has a different experience with a product, so reading all of the reviews gives us a complete view of how well the product works. For example, if a lot of customers complain about a label machine getting stuck, then we will know not to include it in our list. However, we also have to be cautious because some customers will complain about a product because they've misunderstood what it is used for. We also read professional reviews of products to get further insights into a product's features.
Brand – There are two well-known brands - Dymo and Brother – that dominate the label printer industry. These companies have been making innovations in this space for years and often have the best products on the market. Most of the printers on this list are from these two brands. However, we also check out lesser known brands to see what else is on offer.
Price – How much you're willing to spend on a label maker depends on what you are using it for and your budget. If it's for professional use, you are likely to spend more money and get a top-of-the-range label maker. If it's just for labeling some boxes in the garage, you just need something cheap and simple. Label makers can range from $20 - $200, so you really need to know what you're looking for before you buy. We've made it clear in our reviews what each printer is suitable for.

Features To Look For In Label Makers
Screen – Most modern label makers now come with a screen. This allows you to select the label you want to print and adjust things like the number of labels and the size of each label. You can also get label makers that plug into your computer and don't have their own integrated screen. If you intend to move around with your label maker, then you should buy one with a screen.
Rechargeable battery – Whether you need it for a long day at work or a day of spring cleaning, you want a label maker that is going to last. A powerful rechargeable battery is essential in portable label makers.
Keyboard – Like the screen, this only comes on portable label makers. It means you can type personalized messages into your label maker.
Cutter – When your label has printed, you need to rip it from the printer. A sharp cutter allows you to do this without damaging the label.
Tape options – The tape options determine what size and type of labels you can print. If you need large labels, you need to find a label maker that is compatible with a large tape.
Save Function – Like most small businesses, you will probably have a repeat need for a label. That means you need to be able to save the design and settings so you can use it every day without having to program the printer again.
Connectivity – You can now get smart label makers. They connect to your smartphone or device and you can print labels from there. That means you can print from virtually anywhere and share designs with your friends or colleagues.
Font – Ideally, you want a choice of fonts. This allows you to create readable and attractive label designs.
Types Of Label Makers
Manual – Manual label makers work by stamping letters onto a small reel of material. You choose the letters and make the label yourself. This is a really old-school method of label making and will no doubt take you back to your childhood. However, if you want to create labels quickly and effectively, it's not the best choice for you. We have included one in our list from Dymo, just in case you want to go old-school with your label making.
Electric – Electric label makers are now much more common than manual ones. They range from the very basic to label makers that can connect to your smartphone. This is definitely the best option for you if you're looking to save time with your label making.
Label Maker FAQ
Q: Does Dymo label maker need ink?
A: No, Dymo label makers use thermal printing technology, so that you never have to replace ink cartridges or toner. If the printing on the label is fading, it means that the batteries need replacing, not that the ink is running out.
Q: Why do you need a label maker?
A: Label makers are useful in many situations. If you are organizing at home or in your garage, you can label boxes so that you know what's inside. They are also used in office and warehouse situations to label files and products.