Best Laminators In 2022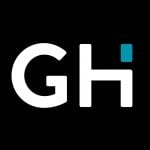 This product guide was written by GearHungry Staff
Last Updated
June 20, 2019
GearHungry Staff
GearHungry Staff posts are a compilation of work by various members of our editorial team. We update old articles regularly to provide you the most current information. You can learn more about our staff
here
.
GearHungry may earn a small commission from affiliate links in this article.
Learn more
Whether you work at a school or office, or want to preserve your kids' artwork forever and display it proudly on the refrigerator, the best laminator is a fantastic way to increase the lifespan of important documents or precious memories. It's never as easy as picking the first one you come across, though, and depending on your needs you need to do more research than you've likely ever done in your life, especially when researching laminators.
For offices, you need something that's suitable for documents of varying size, for the classroom, you want something capable of laminating hundreds of pieces of work a week, and for the home, it's something that works so easily, even your kids could manage it, only with your supervision, though.
Just like printers, paper shredders, and scanners, laminators are crucial for a variety of situations, so let's look at what we've got.
The Best Laminator
Fellowes Saturn3i 125 Laminator
Featuring a stylish, sleek design, the Saturn 3i joins a family of high quality, trusted office equipment by Fellowes, a household name for technology and innovation. The Saturn 3i features a thermal and cold seal functionality, adding to its versatility. Using InstaHeat Technology, it warms up quickly, saving you time and effort. With a quick, 1-minute lamination cycle, the Saturn 3i is ideal for all business needs, as it produces clean work at every use. It is able to accommodate all documents measuring 12.5 inches maximum width.
Its high-performance build allows it to handle multiple laminations and stay on for long without overheating, with an inbuilt Auto Shut feature designed to preserve energy as well as prevent overheating. Unlike other laminators, the Saturn 3i gives the user absolute control, with an ergonomic release lever that helps to adjust the document being laminated to fit properly according to its required dimensions. It comes with 10 laminator pouches for easy use and to get you off to a great start. For more cool products like this, check out our guide to the best stapling pliers.
Key Features:
Quick warm-up system for enhanced and quality work using InstaHeat technology (Heats in 1 minute)
Can accommodate various document sizes with its 12.5 inches entry
Has settings for hot (3 mils) and cold (5 mils) laminations
Auto Power shutting feature helps to save energy when not in use
Specification:
Brand

Fellowes

Model

5736601

Weight

5.1 Pounds
Heats up instantly
Multiple safety features
Won't jam 
Laminates quickly 
Some issues with durability 
Scotch PRO Thermal Laminator
The Scotch PRO Thermal Laminator is currently a total steal, so get it while it's hot. Along with a great price, it's also superb for professional looking results with Never Jam technology to ensure hassle-free operation every time.
It can laminate 15 inches per minute, and the dual roller design feeds everything through smoothly. Unlike other machines, it can cope with unlimited length, making it ideal for banners and signs, while the automatic shutoff feature keeps your kids safe from burning their fingers. For more great products for your office, check out our top picks of the best ergonomic office chairs.
Key Features:
High-performance laminator that supports documents up to 9 inches
Quick 5 minute heating system for efficiency
Features LED touch system for easy controls
Shuts down automatically after 1 hour of inactivity
Specification:
Brand

Scotch Brands

Model

TL906

Weight

3.2 Pounds
Professional looking lamination
Attractive design
Laminates unlimited lengths
Swingline GBC Fusion 7000L Thermal Laminator
Even better than the 3000L is the Swingline GBC Fusion 7000L Thermal Laminator, which is our choice for the best laminator ever created (trust us). Our premium choice can laminate 55" per minute and like the 3000L it boasts a fast warm up time and can also accommodate cold laminating for vinyl and other materials.
It's compatible with a variety of pouch sizes ranging from 3 mils to 10, and the automatic shut off saves energy. As for usability, it will automatically detect the pouch size to make it essentially a hands-free option, and with 50 pouches included, it's decent value, too. If you work with paper bills, make sure to check out our top picks of the best money counting machines.
Key Features:
Laminates 55" per minute
Fast warmup time
Compatible with 3, 5, 7, and 10 mil pouches
50 pouches included
Automatic shut off
Cold lamination capabilities
Specification:
Brand

Swingline

Model

1703098

Weight

22 pounds
Ideal for offices and schools
Auto pouch thickness detection
3 year warranty
Sometimes causes folded corners
Swingline GBC Fusion 3000L Thermal Laminator
Shifting in the upper echelons of laminator quality, the Swingline GBC Fusion 3000L Thermal Laminator is a still-affordable option for more demanding laminating needs. It's great for the office or more official documents and delivers high productivity with a fast warm up time and accelerated laminating process.
You can use it to protect an incredible 17 documents in a single minute, and despite the price, it comes with 30 letter-sized pouches, which is ideal for ID cards or name tags for the next big event. There's also a 3 year warranty, which should come in useful should the pages get stuck. Be sure to also check out our reviews of the best filing cabinets that are amazing for storing your documents.
Key Features:
High productivity
1 minute warm up
17 documents in 1 minute
30 letter-size pouches
Cold versatility
Compatible with 3 and 5 mil pouches
Specification:
Brand

Swingline

Model

1703079

Weight

5.3 Pounds
3 year warranty
Auto jam detection
Auto shut off
Difficult to fix if pages get stuck
Fellowes Jupiter 2 125 Laminator
With a sleek, futuristic design and versatile operation, the Fellowes Jupiter 2 125 Laminator is a spectacular choice to show off to important clients at the office or reluctant, bemused neighbors at your house. It heats up in just a minute, while the AutoSense detection feature adjusts to the thickness for hassle-free use.
The 6 roller system ensures a creaseless result, and it can laminate up to 47 inches of film and document per minute. If you're a busy man, which we're sure you are, it's trustworthy enough to set and forget, allowing you to make your lunch, take important calls from your office phone, or just take a break with no problems.
Key Features:
AutoSense detection
1 minute warm up
Laminates 47" inches per minute
Automatically reverses pouch
6 roller system
Hot and cold lamination
Specification:
Brand

Fellowes

Model

5734101

Weight

15 Pounds
Compatible with pouches up to 10 mil thick
Smooth laminating
Set and forget usability
We'd expect it to laminate a little faster considering the price
Purple Cows Hot and Cold 9 Inch Laminator
Anyone drawn to a funny name will love the Purple Cows Hot and Cold 9" Laminator which accepts a variety of pouch thicknesses and heats up in a maximum of 5 minutes for easy use. It can laminate using both hot and cold processes, and the ABS feature ensures quality.
What we love most, though is how energy efficient it is, using 50% less energy than other options. All this combined with a simple functionality and a reasonable price makes it a decent option to pick if you're still not sure. For more great options for your workplace, check out our guide to the best 3D printers.
Key Features:
Versatile pouch acceptance
Heats up in 3 to 5 minutes
Environmental operation
Hot and cold laminating compatibility
ABS system
50 pouches included
Specification:
Brand

Purple Cows

Model

3016c

Weight

1 Pounds
Uses 3 and 5 mil pouches
Reasonable price
Easy to use
Laminator Buying Guide & FAQ
So you are looking to buy a laminator for home or personal use – what should you look out for in order to make an informed choice? Here are a few aspects below;
Laminating Thickness - One of the key things you may want to consider is the laminating thickness of the device. Depending on the intended use, you want to select a product based on the mils it can handle. For domestic use, you may want to select one that can handle documents with lower thickness, usually about 5 mils. For business use, its ideal to select one with the capability of 10 mils and above.
Warm-Up Time - Another key factor you should not ignore when making a laminator purchase is its warm up time. Whilst some devices take up to 5 minutes to warm up, other high-performance ones take less, some even 60 seconds. The time it takes to warm up determines the speed with which your work is done. It is therefore important to check the warm-up time for your laminator choice to be sure you are okay with its operation.
Laminators FAQ
Q: How Do I Clean a Laminator?
A: Cleaning a laminator is quite easy. Ideally, you will need cleaning pads, microfiber cloth, and some Laminator cleaning solution. To clean, be sure to keep the laminator off during the process. Next, carefully remove the film rolls from their respective chambers. You can do this by opening the laminator and sliding the films gently off their respective spindles. Be sure the laminator is has cooled down during this process, especially if it had been used earlier.
Next, use the cleaning pads to clean the rolls. Be sure the pad is squeezed so as not to produce extra liquid. Clean the rolls gently, turning the rolls as you scrub to ensure all sides are evenly cleaned. Next, look out for and take out residue using the laminator cleaner, using the cleaning pads on the surfaces of the rolls whilst you clean. Once that is done, use the microfiber cloth to clean and dry the rolls evenly. Now you can fix the films back on their respective spindles and you are good to go.
Q: Which is better hot or cold laminator?
A: Depending on the intended use, both hot and cold laminators can deliver great results. However, hot laminations are widely preferred to cold ones. Hot laminations use heated adhesive to firmly laminate documents. It can, however, cause damage to certain sensitive documents that are not heat resistant, like photographs.
Cold lamination on the hand uses pressured adhesive to get the job done, without heating. Both methods deliver results, so depending on your needs, you may want to get one that can fit your home or office well.
Sources:
Ten Things To Consider When Buying a Laminator - ABC Office
What Should I Look For In A Laminator - My Binding
How to Clean My Roll Laminator? - My Binding
Sign Up Now
GET THE VERY BEST OF GEARHUNGRY STRAIGHT TO YOUR INBOX