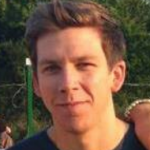 Whether you work at a school or office, or want to preserve your kids' artwork forever and display it proudly on the refrigerator, the best laminator is a fantastic way to increase the lifespan of important documents or precious memories. It's never as easy as picking the first one you come across, though, and depending on your needs you need to do more research than you've likely ever done in your life, especially when researching laminators.
For offices, you need something that's suitable for documents of varying size, for the classroom, you want something capable of laminating hundreds of pieces of work a week, and for the home, it's something that works so easily, even your kids could manage it, only with your supervision, though.
Just like printers, paper shredders, and scanners, laminators are crucial for a variety of situations, so let's look at what we've got.
The Best Laminator
Laminator Buying Guide & FAQ
How We Chose Our Selection Of Laminators
To ensure we picked only the top laminators around, we focused on these 3 factors to find the best ones for you.
Brand - Picking the brands that scream quality is usually a decent way to go, however it's not always the perfect process. Instead, we scoured the internet searching for brands that didn't just scream quality, but could back it up with super performance. This also means we found a range of brands instead of sticking to the 2 or 3 everyone already knows about because we love to give a shoutout to the little guy.
Price - We know all of you have different needs for your laminators ranging from simple home projects to more demanding office environments. This means there will always be a range of prices so suit whatever budgets you come to this list with. For professional needs, we've got more expensive options, and for more casual use, we've peppered in a few budget options.
Reviews - Above all other factors, laminator reviews are our favorite, most essential resource. Through these reviews, we're able to find out how durable our picks are, how reliable they are, and how effective they are. If there are any issues with the product, we can also find that out and ensure we don't recommend you a dud.

Features To Look For In Laminators
Before deciding on which laminator you think looks or sounds the coolest, check out these important features to think about, you might just change your mind before clicking Confirm Order.
Roller System - The roller system feeds the document inside the film through rollers to compress it and fuse the loose ends together. Some laminators use just two rollers, whereas others use as many as six depending on the quality and price of the laminator.
Jam Release Button - These machines aren't perfect, and no matter how much care you take using it and how clean you keep your laminator, there's always a chance your document or picture can get jammed. While this isn't ideal, having a jam release button (also known as an anti-blockage system) can minimize damage to both the document and the machine.
Type - The laminator you choose will depend on the needs of your environment. Large laminators are great for professional places and they are often more durable, whereas slim, more portable options are preferred around the home because of their ease of use and compact style.
Warm-Up Time & Laminating Speed - We're sure you're all busy, busy people, the warmup time and the laminating speed is a massive feature to consider. Typically, you can expect a standard warm up time or 3 to 5 minutes, while more advanced (and therefore, more expensive) options warm up in just a minute.
You can spare a couple of minutes to allow it to warm up properly, though, so what really matters is how long it takes to laminate your documents. The laminating speed is measured in inches per minute, and the faster the speed, the more efficient your laminating will be.
Quicker speeds are great for hectic, fast-paced environments, but are not always necessary, especially if you're doing a small project at home.
Laminating Thickness - The thickness of your laminating pouches - which is measured in mils (not mm, as some people initially believe) and this is around one-hundredth of an inch - determines which laminator you can use and sets the thickness and therefore the durability and stability of the laminated piece. Most pouch laminators are compatible with 5 mils, whereas roller laminators primarily use 3 mils thickness.
However, top quality machines can accept a variety of thicknesses for fantastic versatility.
Types Of Laminators
Laminators aren't as simple as you might have thought when you first started this article. Here are the different types you're likely to encounter during your search.
Hot Pouch Laminator - A hot pouch laminator uses heat to fuse the top of the plastic film pouch and secure the document. They are excellent for creating ID cards and other small items and many are sold with pouches ready for use.
Cold Pouch Laminator - The cold pouch laminator works almost exactly like its hot pouch counterpart but relies on pressure instead of heat to seal the film. They are useful when using heat could damage the item while still providing a secure, reliable result.
Cold Roll Feed Laminator - Like the cold pouch option, a cold roll feed laminator uses pressure to seal but uses film instead of pre-made pouches. The document is fed through the rollers which seals the ends and secures it in place, protecting it from damage.
Single & Double Hot Roll Feed Laminator - These two types of laminator are close enough we thought we'd bundle them together. Using heat, they seal the film as it is fed through the rollers. In single laminators, this heat is applied to one side of the film, whereas for the double, the heat targets both sides. Both machines trim the product to tidy it up and make it presentable.
Cold Basic Roll Feed Laminator - This laminator has various speed settings and are popular among sign makers and those looking for something more official. The cold process prevents material damage, while the width range allows it to laminate large documents.

Laminator  FAQ
Q: What is a laminator?
A: A laminator is a machine which uses either heat or coldness to bind to pieces of plastic together with a document or photograph in between. Doing this helps to maintain the paper and increase its lifespan, which makes laminators great for using for achievements at school, important How-Tos at the office, or preserving work your children have done to display around the home.
If used correctly, the plastic binds smoothly over the document without air bubbles or creases, but if not you risk ruining the lamination process, which is not only annoying but also wasteful.
Q: How do I  set up a laminator?
A: Most laminators are easy to set up even though they may not seem that way if you've never used them before. The best laminators around strive to be as user friendly as possible, and it is often as simple as plugging it into the socket and allowing it to warm up, which usually takes between 3 and 5 minutes.
To ensure you don't use the laminator before it's ready, be sure to look out for the Ready indicator LED on the machine, otherwise you risk damaging the laminator or wasting pouches because the machine is not warm enough.
How to clean a laminator?
A: To keep your laminator working at optimal performance, it's important to keep it clean from dust, debris, and any paper or pouches that may have gotten stuck in the rollers. If you use your laminator at a school or office, the chances of it breaking down quickly increase because of the amount of use it will get. For this reason, be sure to clean it as often as possible.
Thankfully, it isn't complicated to clean a laminator, so here's a useful guide on how to do it.
Remove and clean the adhesive from the rollers
When doing this make sure you don't catch the rollers with any sharp objects, as while the laminator itself may be cheap, the rollers are not. It's also advised to clean them as often as you can to prevent the adhesive building up too much.
Remove the film to clean the machine itself
After removing the film, switch the laminator on and allow it to heat up and set the rolling to the slowest setting, once it is warm enough, use a scrubbing pad to remove the adhesive. Be careful not to burn yourself, as we'd hate for you to get hurt doing something we've explicitly recommended.
Reload or replace the film
After cleaning, you can reload the film or replace it and you can get back to laminating.
Sources:
Ten Things To Consider When Buying a Laminator - ABC Office
What Should I Look For In A Laminator - My Binding
How to Clean My Roll Laminator? - My Binding