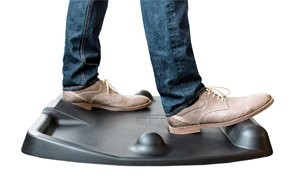 TerraMat Standing Desk Mat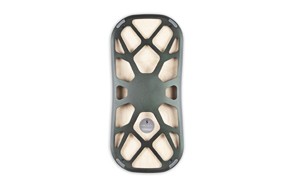 FluidStance, "The Level" Standing Deck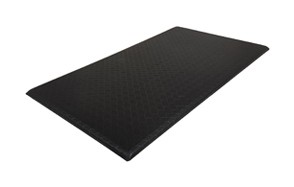 Amazon Basics Standing Comfort Mat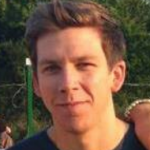 The face of the office environment is changing and as more employers appreciate the importance of ergonomics in keeping their employees fit and healthy at work, so there has been a move towards standing desks over the traditional seated, low-level desk that requires a chair. Standing for any amount of time though, whether you are in an office or maybe even a chef or shop assistant, can really take its toll and lead to tired and heavy, throbbing legs. Step forward the latest innovation, the anti-fatigue standing desk mat. Designed to take some of the weight and to provide a comfortable and supportive base for prolonged periods of standing. Compared to even the plushest of thick shag-pile carpets, a standing mat will help you feel more energized and productive as well as comfortably supportive. So let's delve in now and look at some of the best standing desk mats of 2018.
The Best Standing Desk Mats
Standing Desk Mats Buying Guide & FAQ
How We Chose Our Selection of Best Standing Desk Mats
We evaluated and reviewed dozens of the best standing desk mats to narrow down our recommend selection for you. You can rest assured that our selection all offer exceptional quality and overall value for money too. Mats that are stood on for repeated hours daily are subjected to plenty of abuse and will have a tendency to curl up over time, so we wanted to ensure that our mat selection can stand the test of time. We also appreciate that you need any purchase to offer you value for money and to be a worthwhile investment, so we've analyzed and reviewed the market also based on pricing and value for money.

Features To Look For In Standing Desk Mats
You may think that a mat for standing on is a simple investment and there isn't all that much to consider, but there are in fact a couple of crucial considerations and criteria that will make the mat more sustainable and provide an overall better standing experience.
Material and density are important, and you need to strike a balance between your own body weight and getting the correct level of comfort and support. The density and thickness of your mat will play a part in this.
Variety of standing positions offered by your new mat is also worth considering. Not all mats are flat and have different angled surfaces gives you more options to move and exercise your legs during the day.
Under grip and stability is important too. You need to have a stable footing, so the mat needs to grip to the floor so that it provides a sturdy base.
Types of Standing Desk Mats: flat and varied terrain mats
As the category has become more popular and more manufacturers have entered the marketplace, there has been plenty of innovation put forward. Besides the regular flat mat, there now exist calculated terrain mats which are also known as non-flat or active standing mats. This provides a more dynamic and engaging experience for your legs, almost like giving them a little workout, with uneven and varied surfaces deliberately created to offer relief and to stretch and mobilize varying parts of your lower leg, feet and ankles.

FAQ
Q: What is a standing Desk Mat?
A: Increasingly more these days, office spaces are being transformed, and the conventional low-level desk and chair are being replaced by standing desks which offer the user more workplace flexibility. Sitting down in the same spot for hours on end can be uncomfortable, and standing desks that can be raised and lowered are the new trend. The best standing desk mat is a soft and protected surface that the user can stand on while working at their unique style higher level desk. It actively works to reduce and minimize some of the negative aspects associated with standing rather than sitting, those being joint soreness and leg fatigue by providing a level of shock absorption.
Q: When do you need an anti-fatigue desk mat?
A: It's not uncommon for users of standing desks to find that their legs tire and fatigue. Let's face it, if you are an office based worker, chances are that you don't actually stand up that often at all and as anyone who works on their feet all day long will testify, it can be punishing. Standing still and in the same spot is even worse because there is a lack of movement and activity. So a desk mat is designed to encourage some movement and flow of blood to provide active circulation and therefore higher levels of sustainable day long comfort. Even if you don't work at a desk, but you do stand up for long periods of time every day, perhaps in the kitchen or a utility room, then an anti-fatigue mat will really help to encourage movement and much need blood flow.
Some desk mats aren't even flat, they have an uneven surface that can further help encourage stretching the calf and lower leg muscles. The softness of the mat is also an intentional design feature as again this encourages movement which is all good for you. Users of standing desk mats have reported a whole host of benefits from alternating between standing and seated positions including increased productivity and enhanced mood along with higher energy legs and a reduction in back and neck pain.
Q: How do I clean a standing desk mat?
A: In most instances, you should just be able to wipe down your mat with a wet cloth. Many of the options we reviewed come with an anti-microbial treated surface as well as being stain resistant. Your mat really couldn't be easier to clean and maintain so just give it regular dust or wipe to ensure that it's kept in the best condition possible. Most have also been designed to conveniently and discreetly store away back under your desk so they shouldn't ever really get that dirty in the first place.

Q: How do standing desk mats work?
A: Standing mats create space between your feet and the floor to provide additional comfort and support. Standing on a desk mat can increase your overall energy expenditure which will, in turn, encourage weight loss, raise your heart rate and boost your overall performance. A happy, supported, stable and more comfortable you, is a more productive one too. Great for your employer but even better for you.
Standing mats enhance your comfort and take some of the pressure off your lower half of the body while in a standing position. We are talking feet and ankles, calves, legs, hips and even your lower back.  Using a standing mat will allow you to engage in more natural movement and be more active while you can still remain focused and get on with the task at hand. You should boost your productivity, increase your energy expenditure and just generally feel happier and more supported when using a standing desk mat. They take some of the pressure and load off your joints and minimize the impact that a hard floor creates.
With the advent today of more ergonomically thought out workspaces and many people preferring to either work standing or to alternate between a sit-stand stance, then a standing mat really is a must have to reduce fatigue and to keep you comfortable at all times.