Best Standing Desk Mats in 2022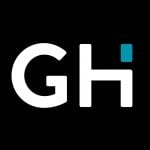 This product guide was written by GearHungry Staff
Last Updated
August 3, 2018
GearHungry Staff
GearHungry Staff posts are a compilation of work by various members of our editorial team. We update old articles regularly to provide you the most current information. You can learn more about our staff
here
.
GearHungry may earn a small commission from affiliate links in this article.
Learn more
The face of the office environment is changing and as more employers appreciate the importance of ergonomics in keeping their employees fit and healthy at work, so there has been a move towards standing desks over the traditional seated, low-level desk that requires a chair. Standing for any amount of time though, whether you are in an office or maybe even a chef or shop assistant, can really take its toll and lead to tired and heavy, throbbing legs. Step forward the latest innovation, the anti-fatigue standing desk mat. Designed to take some of the weight and to provide a comfortable and supportive base for prolonged periods of standing. Compared to even the plushest of thick shag-pile carpets, a standing mat will help you feel more energized and productive as well as comfortably supportive. So let's delve in now and look at some of the best standing desk mats of 2019.
The Best Standing Desk Mat
Ergodriven Topo Comfort Standing Desk Mat

Stretch different muscles in your leg each time you shift positions when you stand on this Topo Comfort Mat by Ergodriven. This calculated terrain anti-fatigue mat has been specially designed with contours to promote natural movements and exercise as you work. The manufacturers describe this standing desk mat as a playground for your feet and that's exactly how it will feel as you move your feet over the various different ridges and mounds.
Standing on the job is one thing, but standing correctly can do wonders for your health and well-being. With this standing mat, you can alleviate the pressure from your spine and promote a healthier posture. you'll feel more energized which will lead to an increase in productivity. The high-quality materials and super density make this standing desk mat a comfortable place to stand. Best of all, this standing desk mat also offers improved support even while you are sitting. You'll feel the difference every time you shift the position of your feet so you will be subconsciously exercising, massaging and stretching your legs every time you move. this natural shift to free movements will result in a decrease of feeling fatigued, less pressure and pain, as well as keeping you smiling throughout the day. Once you start to work on this standing desk mat, you'll spend more time on your feet, and less time hunched over your desk. You'll feel better and more motivated to work. You may also be interested in some of the best desk chair mats for carpets from our list, so check them out.
Key Features:
Calculated terrain to encourage movement
Meticulously designed for healthy feet
Inspires natural movement
Trigger healthy, dynamic standing
Reposition with a tap of your foot
7-year manufacturer's warranty
Specification:
Brand

Ergodriven

Model

000101

Weight

8 pounds
Kangaroo Original Standing Desk Mat

Stand tall without pain with this Kangaroo Original Standing Mat will be easy. You'll feel like you're standing on a billowy cloud thanks to the thickest cushion you'll ever find in a standing desk mat. The materials used in constructing this mat are incredibly durable and won't break down or compress, giving you months and months of dedicated care for your feet. The superior quality of the foam used in this standing desk mat helps to eliminate tension and give you all the support you need in the kitchen, office or any work station.
This standing mat is the best and safest choice for your home. It is non-toxic and phthalate-free so you know it's safe for the whole family to use and the unique beveled edges and top quality backing make this mat non-slip and easy to use. It's also 100% waterproof making it a great mat to have in the kitchen or the laundry room. It's also super easy to keep clean. Simply wipe it down with a damp cloth or just pass your vacuum cleaner over it.
For a touch of comfortable elegance and style, this mat comes in a wide variety of colors and designs so you can match it with your existing decor, or even have it as a central feature in your kitchen or office. What you'll notice long after the novelty of the design has worn off is how much comfort you get from this amazing mat. Now you can focus on your work, instead of the ache in your back and legs.
Key Features:
Stylish and beautifully designed for home or office
Stunning textured top for better stability
Beveled edges preventing tripping and slipping
100% waterproof and easy to clean
Made from premium quality materials
Long-lasting and durable
Specification:
Brand

Kangaroo

Model

8541943187

Weight

3.15 pounds

Rock and roll your way to a better posture and relieve the pressure on your lower joints with this FEZIBO Standing Desk Anti Fatigue Mat. This great mat has been ergonomically engineered and designed combining the concept of anti-fatigue and promoting balance at the same time. This standing mat tilts on an angle to activate your core, legs and other body parts to relieve tension, promote focus and reduce fatigue. You'll also love the idea of not standing on a freezing cold floor in winter and you'll naturally feel warmer as this standing mat massages your feet as you stand and improves your circulation as well.
If you're tired of hunching over a desk all day, consider a standing desk and team it with this awesome standing desk mat. The top layer is textured to massage your feet and eliminate painful pressure points. The base layer is made from durable hardwood that is long-lasting and beautiful with a non-slip natural rubber layer that won't scratch your floors. It's also easy to carry so you can take it with you to work and use it at home as well. The top layer is made from high-density latex that cushions your feet for superior comfort for those long days of being on your feet. Not only will you feel the difference in your entire body, you'll have so much fun working on this standing desk mat, you'll forget you're working.
Key Features:
Ergonomically engineered and designed
Anti-fatigue and balance training
Promotes good posture
Exercises body and mind
Relieves pressure and improves circulation
Tilted for natural rocking motion
Specification:
Brand

FEZIBO

Model

8541973772

Weight

5.9 pounds
Genius Standing Desk Mat By Sky Mats

The design team at Sky Mats did a lot of research into designing this Genius Mat. They did this by paying close attention to how people naturally stand, particularly when they're at work. This ergonomically designed standing desk mat is supportive and firm where it's most needed. This is perfect for when your legs start to feel tired and you need to find a soft, sweet spot. The genius mat will help you reduce fatigue, alleviate tension in your legs and help you focus better on being productive on the job. There is also a rolling ball in the middle of the mat to give your feet a much-needed massage when those feet start to ache.
Shift your feet around the mat, change positions and tilt on the edges to comfortably switch your weight from one foot to the other and improve your posture. The better you stand, the better your health will be. There are ridges and bumps strategically placed on this standing mat so you can massage different areas of the feet in different ways. Take off your shoes and let your feet feel the superior comfort and relief of standing on this great mat. you'll love working on this standing mat so much, you'll be disappointed when your workday comes to an end.
Key Features:
Ergonomically designed for comfort and support
Reduce fatigue and tension in the legs
Built-in rolling ball for acupressure massage
Specially designed for people on their feet all-day
Perfect size and shape for comfort and stretching
Incredibly soft and comfortable
Specification:
Brand

Genius

Model

8541973773

Weight

7.55 pounds
TerraMat Standing Desk Mat




First up and grabbing the award of Best Choice is the TerraMat, fresh from a successful Kickstarter campaign where it raised over $100,000 in funding. It's thicker than your average mat and purposefully designed by a personal trainer and engineer to provide an effective workout for your legs while you are working! We love that concept. There are 3-D foam like features for stretching and massaging to counteract fatigue. As we all know, the more you move, the more calories you burn and switching between standing and seated positions also promotes core activation and stabilization of more muscle groups.
This patent-pending mat from TerraMat offers 11 variable standing stances, so there's no danger of getting bored either. It features a flat anti-fatigue area, massage mounds that keep your feet happy and a support track that promotes stretching of the calf and hip flexors. There's also a power wedge that gives you a chance to stretch out tight calves and pressure packs so that you can remove your shoes entirely and stimulate the feet and arches. Finally, there is a balance bar so that you can alternate your stance, even doing a couple of calf raises and activating that core all the while for a mini workout. Who would have thought that standing on a mat could be so beneficial!  
Key Features:
Stretch and move with 6 topographical features
Conveniently and discreetly slides in and out under your desk
Durable, high-quality construction and anti-fatigue material
3D features offer 11 variable stances
Designed by a personal trainer and engineer
Specification:
Brand

CubeFit

Weight

8 pounds
Varidesk Standing Desk Mat




Varidesk is a recognized brand in the office furnishings business, and so it's no surprise that a company that offers innovative Sit-Stand solutions would have a unique designed standing desk among their collection. This mat is undoubtedly inventive and provides the option to fidget, flex and roll while you work! Your working day will never be the same again. There's no excuses or complaints about aching and tired legs if you are using this Varidesk solution.
So what exactly can this mat do for you and why are we recommending it? Well, it comes with 3 three different roller balls in varying levels of firmness that fit into a groove in the mat. These can be used to promote active movement throughout the day, not only helping to burn calories while you work but also taking the pressure off your feet, knees, and back. The mat is constructed from a high-density core that offers long-term protection when you are in that standing position. It's thick, cushioned and comfortable and comes as one single piece ready to use straight out of the box.
Some other boards offer more complicated designs that test your balance, but this is all about support. Those balls we talked about earlier are also fantastic at releasing stress and pressure, and we just don't mean to your joints. They are a great way of getting rid of some of that pent-up nervous energy and great for those among you prone to fidgeting! Be prepared to radically change the way you work with this Varidesk ergonomic Standing Desk Mat.
Key Features:
Actively supports feet, knees, hip, and back while standing
Groove with roller ball to promote stretching feet and ankles
Comes with soft, medium and firm rollerballs
Highly durable and thick density material
Non-curl with beveled edges designed to hold the mat in place
Specification:
Brand

VARIDESK

Weight

6.81 pounds
Amazon Basics Standing Comfort Mat




A no-frills budget friendly mat from the Amazon Basics collection that offers plenty of comfort and support whether you are using it as a standing desk mat or around the home. If you do lots of cooking and spend a lot of time on your feet in the kitchen, then this is the perfect solution. It's easy to wipe down and clean so there's no need to worry about spills and it's also be treated with a stain and abrasion resistant surface.
It is super soft and cushiony and a good size coming in at 36-inches by 20-inches. It is also available to purchase in 3 different colors and either as a single unit or a 5-pack. Great if you have a small office that you want to kit out. The cushioning conforms to the contours of your feet and helps to reduce fatigue while standing by putting a supportive layer between you and that unforgiving hard floor surface that so many modern homes and offices today are fitted with. Yes, Amazon Basics Standing Comfort Mat is basic but it works, and that's the most important thing. It does also feature beveled edges, so there's no need to worry about the mat curling over time and becoming a trip hazard. Trust us, your feet will really thank you and so will your wallet too! 
Key Features:
Perfect for home, the office or use in the kitchen
Cushioned construction conforms to your feet
Easy to clean with stain resistant surface
Non-slip base holds mat in place
Non-curl edges prevent tripping up
Specification:
Brand

AmazonBasics

Model

SHP-KP30B-black

Weight

3.3 pounds
Varidesk Standing Mat with Active Rocker



As you would expect from Varidesk, they've gone and added even more intuitive innovation to this Standing Mat mode from their range of sit-stand solutions. With its Active Rocker bar, you can get more active than ever on your feet. The bar is quite unique and has been cleverly designed to facilitate advanced movement throughout the day. We all know that we need to get out bodies moving more, not only to promote good health but also to help maintain and even lose weight. That can be difficult if you are in a permanently sedentary position. That's where a Standing desk has so many positive benefits, and with the addition of this Varidesk mat, you are getting plenty of functionality for your money.
Varidesk products are designed to reduce muscle fatigue by taking some of that adverse downwards pressure off your feet knees and back especially as compared with standing on a hardwood, concrete or vinyl floor. What that means is that you can comfortably stand for longer, which is of great benefit to your work performance as well as your general mood.
Varidesk Standing Mat with Active Rocker comes in just two easy to assemble simple pieces that you can use straight out of the box. There's nothing complicated to worry about, and you instantly have a more active and healthy work environment. Just consider how much more productive you are going to be! Our handy guide to the top ergonomic office chairs features more great products like this.
Key Features:
Innovative Rocker bar to stimulate circulation
Fully stretch and bend feet, ankles, and legs
Supportive and dense core padding
Non-curl beveled edges for anti-trip
Soft cushioned outer layer
Specification:
Brand

VARIDESK

Weight

27.8 pounds
Uncaged Ergonomics Active Standing Desk Mat




They call this a jungle gym for your feet, and it's certainly easy to see why. There's plenty of innovative design and ingenious construction that has gone into this Uncaged Ergonomic standing mat. What we love most are the high contoured sidewalls that you can use for giving your calves a good old stretch and flex. Support one at a time or both at once and really help to reduce the tired, aching legs you used to associate with being in a standing position for a prolonged period of time.
The design also accommodates for a wide stance to be taken which again, is excellent for relieving pressure. Don't worry if you want to fidget and move, it's actually good for your health, productivity and your creativity too so have a jiggle if you fancy it!
Fancy giving yourself a bit of foot massage? Then be our guest! The massage ball provided provides a basic foot massage by stimulating your feet. And relax! Even if you do prefer just to stand still and work, this Uncaged Ergonomics model has got your back, and your legs and your feet! Quite literally. With its generous 1-inch thick floor, it offers superior comfort and support. You dont need a foam roller when you have this mat.
Key Features:
Like a jungle gym for your feet
Contoured sidewalls and center massage ball
Plenty of active cushioning and support
1-inch thick cushioned floor
Constructed from 100% grade A molded PU
Specification:
Brand

Uncaged Ergonomics

Model

ASM-b

Weight

8 pounds




This Anypro Standing Desk Mat has been uniquely designed to support those among you who favor an active standing desk position and is focused on improving ergonomics in the workplace. It is stacked with features for your benefit and convenience and to make the experience of working standing more pleasurable, productive and of course comfortable.
What sets this model aside from the competition is its 7 difference topographical features and benefits. You can practice your calf raises on the platform, releasing tension and stretching out tired legs. There's a massage mound that will help increase blood circulation and flow. Of course, with its thick cushioned anti-fatigue area, you can also get some relief and respite from the burden and pressure of standing on a hard floor too.
Anypro is not finished there though! There are anti-skid marks and raised dots that provide the soles of your feet with a massage plus a convenient heel massage peak too which is great for an even deeper stretch. The support track gives you an alternate position for your feet and the raided side rail and relieves the burden and some of the pressure build-ups to the sides of your soles. All in all, this is a genius little mat and will indeed provide lots of health benefits.
Key Features:
Facilitates moving more and actively burning calories
Ergonomically designed with 7 topographical features
Encourages dynamic standing and increased productivity
Easily transition from seated to standing
Non-toxic, comfortable, durable mat
Specification:
Brand

Anypro

Model

AP-104-II

Weight

6.6 pounds
Varidesk Anti-Slip Standing Mat




Fewer bells and whistles than some of the other recommendations from Varidesk that have made it onto this list but still every bit as supportive. This has been created not just with office workers in mind but also for use in the kitchen hence why it's a simple but anti-slip design, perfect for long extending periods on your feet.
Varidesk Anti-Slip Standing Mat is manufactured from a thick ergonomic density core which has beveled edges. It's a great way to increase your comfort if you are standing for long periods of time and means that you are not locked in the one sedentary position all day at your desk. The advanced cushioning provides much-needed support for your feet, knees, hips and your back. Simple, effective and incredibly practical. If you are looking to upgrade your office tools, then make sure you read our wireless keyboards review.
Key Features:
Actively cushions and supports feet, joints and back
Constructed from durable, high-quality material
Features an anti-slip bottom
Beveled with non-curl edges to prevent tripping
Extra thick, ergonomically designed density core
Specification:
Brand

VARIDESK

Model

47640

Weight

3.5 pounds
ComfiLife Anti-Fatigue Standing Mat



ComfiLife have designed and engineered this mat for use around the home or your office. In fact. It's perfect for any occasions when you might need to stand for an extended period of time. Be that in the kitchen preparing a meal, in the utility room doing the laundry or if you prefer to spend some of your office time standing. If you have hard floors, then you will really appreciate and benefit from this thickly cushioned ComfiLife standing mat.
With its anti-microbial and stain resistant surface, ComfiLife Anti-Fatigue Standing Mat is so easy to clean and maintain, and the addition of a non-slip bottom further enhances the practicality and safety of this mat. An excellent option for use generally around the home.
Key Features:
Professionally engineered padded comfort mat
Perfect for kitchen or office use
Manufactured from high density cushioned foam
Multi-purpose use for any prolonged periods of standing
Anti-microbial, wipe clean and stain resistant surface
Specification:
Brand

ComfiLife

Weight

3.4 pounds
Imprint Cumulus Pro Standing Mat




A reliable and dependable, environmentally friendly, multi-purpose standing mat. With its solid one-piece construction and Cushion-Core technology, this is a great mat for reducing fatigue and enhancing your productive output. If you feel more comfortable, then you will be happier and work in a more relaxed and engaging way.
This Imprint Comulus Pro might not have lots of features like some the competitors, but it does have some pretty impressive credentials. It has been tested and certified by the National Floor Safety Institute who also happens to be a member of the American Chiropractic Association. There's a non-slip bottom to conveniently and securely hold the mat in place plus it has those beveled edges and non-curl features so crucial in preventing trips and falls from happening. It's also safe for children and pets, so a high recommendation to have around your home.
Key Features:
Environmentally friendly and non-toxic mat
Manufactured with Cushion-Core technology
Tested and certified by the National Floor Safety Institute
Contoured beveled edge and non-curl design
Generous lifetime warranty
Specification:
Brand

Imprint

Model

9020

Weight

4.25 pounds
FluidStance, "The Level" Standing Deck






Finally, for something completely different. For the design enthusiasts among you, you are just going to love this seriously innovative standing base. Available in a choice of natural wood finishes and manufactured exclusively in the USA FluidStance, "The Level" Standing Deck features a half-inch wooden top deck set on a base constructed from walls of die-cast military grade aluminum.
It looks like a piece of art installation or sculpture, but it's been cleverly designed for you to stand on and to lighten some of that normal pressure and load. We absolutely adore the design and while it is undeniably an investment piece, for the more discerning among you who love their aesthetics this balance board style will have tremendous appeal.
Key Features:
Die-cast aluminum with natural wood finish
Superb, innovative design aesthetics
Exclusively made in the USA but ships worldwide
Choose from Maple, Walnut or Bamboo in "The Level" range
Increase energy expenditure and expands range of motion
Specification:
Brand

FluidStance

Weight

7lbs, 12oz
Standing Desk Mat Buying Guide & FAQ
How We Chose Our Selection of Best Standing Desk Mats
We evaluated and reviewed dozens of the best standing desk mats to narrow down our recommend selection for you. You can rest assured that our selection all offer exceptional quality and overall value for money too. Mats that are stood on for repeated hours daily are subjected to plenty of abuse and will have a tendency to curl up over time, so we wanted to ensure that our mat selection can stand the test of time. We also appreciate that you need any purchase to offer you value for money and to be a worthwhile investment, so we've analyzed and reviewed the market also based on pricing and value for money.

Features To Look For In Standing Desk Mats
You may think that a mat for standing on is a simple investment and there isn't all that much to consider, but there are in fact a couple of crucial considerations and criteria that will make the mat more sustainable and provide an overall better standing experience.
Material and density are important, and you need to strike a balance between your own body weight and getting the correct level of comfort and support. The density and thickness of your mat will play a part in this.
Variety of standing positions offered by your new mat is also worth considering. Not all mats are flat and have different angled surfaces gives you more options to move and exercise your legs during the day.
Under grip and stability is important too. You need to have a stable footing, so the mat needs to grip to the floor so that it provides a sturdy base.
Types of Standing Desk Mats: flat and varied terrain mats
As the category has become more popular and more manufacturers have entered the marketplace, there has been plenty of innovation put forward. Besides the regular flat mat, there now exist calculated terrain mats which are also known as non-flat or active standing mats. This provides a more dynamic and engaging experience for your legs, almost like giving them a little workout, with uneven and varied surfaces deliberately created to offer relief and to stretch and mobilize varying parts of your lower leg, feet and ankles.

Desk Mat FAQ
Q: What is a standing Desk Mat?
A: Increasingly more these days, office spaces are being transformed, and the conventional low-level desk and chair are being replaced by standing desks which offer the user more workplace flexibility. Sitting down in the same spot for hours on end can be uncomfortable, and standing desks that can be raised and lowered are the new trend. The best standing desk mat is a soft and protected surface that the user can stand on while working at their unique style higher level desk. It actively works to reduce and minimize some of the negative aspects associated with standing rather than sitting, those being joint soreness and leg fatigue by providing a level of shock absorption.
Q: When do you need an anti-fatigue desk mat?
A: It's not uncommon for users of standing desks to find that their legs tire and fatigue. Let's face it, if you are an office based worker, chances are that you don't actually stand up that often at all and as anyone who works on their feet all day long will testify, it can be punishing. Standing still and in the same spot is even worse because there is a lack of movement and activity. So a desk mat is designed to encourage some movement and flow of blood to provide active circulation and therefore higher levels of sustainable day long comfort. Even if you don't work at a desk, but you do stand up for long periods of time every day, perhaps in the kitchen or a utility room, then an anti-fatigue mat will really help to encourage movement and much need blood flow.
Some desk mats aren't even flat, they have an uneven surface that can further help encourage stretching the calf and lower leg muscles. The softness of the mat is also an intentional design feature as again this encourages movement which is all good for you. Users of standing desk mats have reported a whole host of benefits from alternating between standing and seated positions including increased productivity and enhanced mood along with higher energy legs and a reduction in back and neck pain.
Q: How do I clean a standing desk mat?
A: In most instances, you should just be able to wipe down your mat with a wet cloth. Many of the options we reviewed come with an anti-microbial treated surface as well as being stain resistant. Your mat really couldn't be easier to clean and maintain so just give it regular dust or wipe to ensure that it's kept in the best condition possible. Most have also been designed to conveniently and discreetly store away back under your desk so they shouldn't ever really get that dirty in the first place.

Q: How do standing desk mats work?
A: Standing mats create space between your feet and the floor to provide additional comfort and support. Standing on a desk mat can increase your overall energy expenditure which will, in turn, encourage weight loss, raise your heart rate and boost your overall performance. A happy, supported, stable and more comfortable you, is a more productive one too. Great for your employer but even better for you.
Standing mats enhance your comfort and take some of the pressure off your lower half of the body while in a standing position. We are talking feet and ankles, calves, legs, hips and even your lower back.  Using a standing mat will allow you to engage in more natural movement and be more active while you can still remain focused and get on with the task at hand. You should boost your productivity, increase your energy expenditure and just generally feel happier and more supported when using a standing desk mat. They take some of the pressure and load off your joints and minimize the impact that a hard floor creates.
With the advent today of more ergonomically thought out workspaces and many people preferring to either work standing or to alternate between a sit-stand stance, then a standing mat really is a must have to reduce fatigue and to keep you comfortable at all times.
Sign Up Now
GET THE VERY BEST OF GEARHUNGRY STRAIGHT TO YOUR INBOX