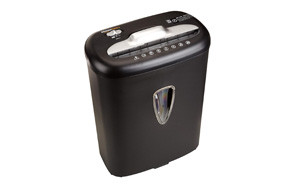 AmazonBasics 8-Sheet Cross-Cut Paper Shredder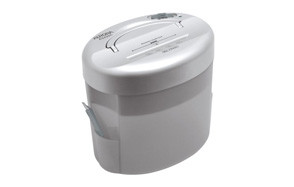 Aurora AS420C Desktop Shredder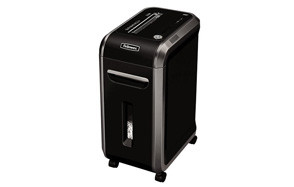 Fellowes Powershred 99Ci Cross-Cut Paper Shredder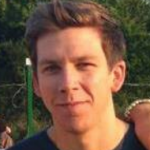 No matter what type of business you have it's important that you don't allow it to become a source of personal information for thieves. One of the best ways to prevent yours and other people's information from being exploited by others is the electric shredder. While these devices are commonly called "paper shredders" the fact is that the best paper shredder will also shred other materials that may include compromising information such as CDs, DVDs, credit cards and more. Below is our list of the best shredders for 2019.
The Best Paper Shredder
Paper Shredder Buyer's Guide
Capacity - A large bin capacity means longer time intervals between dispose-offs. The deal shredding capacity is dependent on your needs; be it for office, commercial, or home. For commercial purposes, a larger bin capacity will be required as compared to home or office use.
Safety Features - Aside from useless paper sheets, highly confidential documents are the next category of paper sheets that mostly undergo shredding. There is the need to get that extra security when shredding very sensitive and confidential documents. An interlock safety feature will give you that protection when you are not able to wait for all the shredding to complete.
Noise Level - For office and home shredders which are likely to be positioned just inside your working environment, too much noise coming from the shredder can be destructive. A noisy commercial environment may not be too particular about a noisy shredder.
Types Of Paper Shredders
Strip-Cut - Here shredding is done in long strips. The length of the shredded strip is dependent on whether the paper sheets are placed into the feeder by its length or by its width.
Crosscut - This type of shredders provides higher security as it cuts papers into very tiny pieces which cannot be recognized. It takes more extended periods to empty its bin as compared to a strip cut shredder.

Paper Shredders FAQ
Q: How do I use a paper shredder?
A: First, you need to locate the paper feeder. Then insert the papers to be shredded into it. Once the shredder detects the paper, it will begin the shredding.
Q: What things can a paper shredder cut?
A: Paper shredders are mainly meant for cutting papers. But modern paper shredders can rip CDs/DVDs, credit cards, staple pins, and other materials as indicated by the manufacturer.
Q: How do I clean a paper shredder?
A: Clear out the cutting blades. After that, use a blower to blow out any hidden particle there may be.