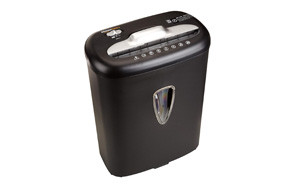 AmazonBasics 8-Sheet Cross-Cut Paper Shredder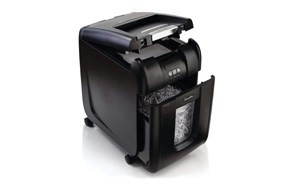 Swingline Stack and Shred 230X Paper Shredder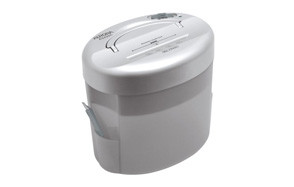 Aurora AS420C Desktop Shredder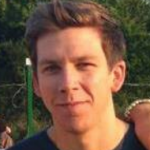 No matter what type of business you have it's important that you don't allow it to become a source of personal information for thieves. One of the best ways to prevent yours and other people's information from being exploited by others is the electric shredder. While these devices are commonly called "paper shredders" the fact is that the best paper shredder will also shred other materials that may include compromising information such as CDs, DVDs, credit cards and more. Below is our list of the best shredders for 2019.
The Best Paper Shredder
Paper Shredder Buyer's Guide
How We Chose Our Selection of Paper Shredders:
Quality - In the case of shredders quality is a matter of how well they do their job without jamming or overheating. A quality shredder is also a (relatively) quiet one, since you don't want the shredder to be the only thing you hear in the office. The ability of the shredder to handle items other than perfect pieces of legal sized paper is also important. And of course a quality shredder should also be fairly easy to move around so everyone doesn't have to go to it.
Reviews - Reviews can valuable for determining if there is a consensus about a particular product. But they should never be the sole determining factor in passing judgement. We take customer reviews with a grain of salt, especially the glowing or dismissive ones just because you never really know the source. For the most part we rely instead on personal experience and talking to others who have used the product.
Price - When it comes to shredders it's quite often a case of you get what you pay for. On the other hand your needs may not dictate that you get the most expensive, high performance shredder machine on the market. Maybe all you really need is a compact desktop model to handle the occasional document or CD. In which case it doesn't make sense to shell out hundreds of dollars.

Features To Look For In Paper Shredders:
Size - Some shredders are fairly large machines that are going to be hard to ignore. They're heavy and noisy can sometimes be difficult to move around. Others tuck neatly away on the desktop or under the table and are extremely discrete. If you have plenty of office space at your disposal then the size of the shredder likely won't matter a lot. But if you're working in a crowded office you'll want to take note of the dimension of the device before purchasing it.
Capacity - There are a couple of ways to measure capacity when it comes to shredders. One is the capacity of the document shredder tray where you place items to be processed. If yours is a large company that regularly needs to dispose of large amounts of sensitive materials you'll want a shredder that can handle 10 or 12 or more documents at a time. If yours is a small home business being able to shred a few items at once is likely enough. The other measure of capacity has to do with the waste bin. If you're shredding lots of material you want a large bin that won't have to be emptied every 10 minutes.
Speed - Speed is also a byproduct of capacity. Two shredders may take the same amount of time to work their way through a standard piece of A4 paper. But if one shredder is processing 15 sheets at once and the other 3 sheets at once then obviously the 15 sheet shredder is processing material 5 times as fast.
Run time - Most shredders offer 3 - 5 minutes of continuous run time before then need to take a break to cool down. Some, however - like the Bonsaii EverShred C149-C - offer an industry best 60 minutes of continuous feeding before you'll be compelled to give them a brief break. Whatever run time your shredder has just remember to respect the cool down period.
Shred size - The size of the shred determines which of the standard security protocols the document shredder is considered capable of. Most shredders adhere to P3 standards which is considered acceptable for personal data, company documents and the like. Some will create an even finer shred that will adhere to P4 standards. This standard is considered acceptable for secret documents and/or those with highly sensitive information which could, if stolen, pose an existential threat to the organization. Levels 5 and higher are for state secrets and the like and as such you won't find many commercially available shredders that will meet that standard.
Noise - Most shredders like the ones profiled above make about as much noise as is generated by a typical conversation. A few heavy duty shredders are a bit noisier while a few are about as quiet as a drip coffee maker or refrigerator. Typically the harder the shredder machine has to work the more noise it will make.
Paper Shredder FAQs
Q: How to use a paper shredder?
A: Virtually all shredders will need to be positioned over the waste bin before being engaged. Failure to do this will result in quite a mess with shredded material everywhere. Once the document shredder is properly positioned above the bin plug the shredder in. If yours is an auto feed shredder simply stack your items in the tray and go back to your work. If yours is a manual feed shredder you'll need to stand by and feed documents by hand. Be sure not to stuff 10 sheets at once into a shredder designed to only accommodate 4 or 6 sheets. This will surely cause a jam. If you have a multitude of items to shred keep an eye on the waste bin and empty it as necessary. If the shredder needs a break, give it a break before it overheats.
Q: Can a paper shredder shred things like CDs, credit cards and staples?
A: Any device vying for the title of Best Paper Shredder will be able to not only shred paper documents quickly and effectively but also shred other important items such as credit cards, CDs with sensitive information on them and DVDs as well. Again, just be sure not to jam too many in at one time.
Q: How to clean, maintain and sharpen your shredder
A: Even the best paper shredder will need some TLC. The following steps will help keep your shredder clean, sharp and running properly.
Empty the waste bin at least once a month whether you think it needs it or not
Run the shredder machine in reverse periodically to clear hidden debris
Don't ever start the electric shredder back up faster than is recommended