Best Paper Shredders in 2022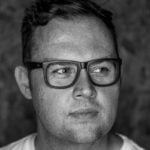 This product guide was written by Chris Worden
Last Updated
August 10, 2018
Chris Worden
Born and raised in Idaho, Chris's sensibilities are a small town, while his life experiences are anything but. He's had the chance to travel the globe with a camera in hand documenting action sports and cultural movements for over 15 years. His love of motorcycles, photography, adventure, and the outdoors has lent itself to a career telling stories and he wouldn't trade that for anything. Chris now resides in a small ski town in central Idaho and when he's not grinding away at his day job, he's feverishly penning articles at night about the products and playgrounds he loves.
GearHungry may earn a small commission from affiliate links in this article.
Learn more
No matter what type of business you have it's important that you don't allow it to become a source of personal information for thieves. One of the best ways to prevent yours and other people's information from being exploited by others is the electric shredder. While these devices are commonly called "paper shredders" the fact is that the best paper shredder will also shred other materials that may include compromising information such as CDs, DVDs, credit cards and more. Below is our list of the best shredders for 2019.
The Best Paper Shredder
AmazonBasics 8-Sheet Cross-Cut Paper Shredder
Anyone who claims that Amazon only sells other people's stuff simply hasn't been keeping up with the times. And one of the areas where they really shine is the paper shredder. They have more than one in this list and their 8 Sheet Cross Cut Shredder is the best of the bunch. It boasts an array of features that make it the complete package.
From the ability to devour paper, credit cards and more to the ability to turn those materials into debris that will conform to P3 security standards. It also features 3 minutes of continual shredding capability before it will need to catch its breath while auto start mode will allow you to simply insert what needs to be destroyed and go on about your business. It's ideal for SMEs or larger companies that don't need to run the document shredder all day and is our Best Choice. If you are looking to upgrade your office, then make sure you read our ergonomic office chairs review.
Key Features:
Perfectly built for light home and office use
Features 3 minutes of continual shredding capability
Micro cutting technology
Specification:
Brand

AmazonBasics

Model

AU860XA

Weight

9.59 pounds
Goes about its business without wasting time
Outstanding build quality throughout
Compact and easily portable paper shredder
Able to shred a number of different materials including credit cards
The 3 minute run time is the lone drawback
Fellowes Powershred 99Ci Cross-Cut Paper Shredder
The Fellowes Powershred 99Ci 100% Jam Proof Cross-Cut Paper Shredder is very ideal for both commercial and household use where the workload is more. It has a robust build-up to stand up to 30 minutes continuous shredding of paper sheets, paper clips, staplers, CDs and DVDs. It has a paper feed that takes in and shreds up to 18 sheets at a time and a capacity that is sure to cater for all your commercial needs before it goes into a cooling state for 40 minutes. It channels all shredded output into a large 9-gallon bin which can be emptied when full.
As a child and pet safe shredder, it incorporates a SafeSense technology. This SafeSense technology communicates to the shredder to automatically pause shredding as soon as a hand touches the paper opening. It presents a continuous shredding experience within its run time with an advanced three-level jam prevention mechanism and powers more through tougher jobs to increase productivity on all sides. It also houses a SilentShred technology which produces minimal noise when shredding. Overall, it is one of the best energy-saving shredders out there. For more cool products like this, check out our guide to the best stapling pliers.
Key Features:
Built with a SilentShred technology
Uptime of up to 30 minutes against a 40 minutes cooling time
SafeSense Technology stops shredding when it detects a hand has touched the paper opening
Durable and efficient
Specification:
Brand

Fellowes

Model

3229901

Weight

39.1 pounds
Bonsaii EverShred C149-C Shredder
The Bonsaii EverShred offers up to 60 minutes of continuous shredding and produces waste that will pass C3 level security protocols when it comes to the disposal of documents, credit cards, CDs and more. If there's a downside to the C149-C it's that running the shredder for an hour straight is going to create quite the mountain of debris and someone will need to be watching the waste bin carefully. Another outstanding feature of the C149-C is the noise level. At 62 decibels it makes about the same noise as a refrigerator. Pretty amazing. Make sure you also check our guide to the best filing cabinets.
Key Features:
Up to 60 minutes run time
Inbuilt jam detection technology
Strong and durable
Inbuilt cooling system
Specification:
Brand

Bonsaii

Model

C149-C

Weight

23.1 pounds
Large companies will appreciate the 60 minute run time
Remarkably quiet for a shredder machine this big
The 18 sheet capacity is not an empty boast
Will take care of all your sensitive refuse
Not the most portable paper shredder you'll find
Bonsaii C234-B 8-Sheet Cross-Cut Paper Shredder
The Bonsai C234-B is one of a new breed of shredders, designed with modern-day security in mind. The most important feature is the cross-cutting blade system that shreds the paper into a fine pulp, making it impossible to read. That means, whatever you shred can't be pieced together by a team of smoking detectives (we've all seen the movies). We're not saying you've got something to hide but it's just good sense to choose a cross-cut shredder in this day and age. 
This shredder can easily destroy credit cards, staples, paper clips, and more. It's extra tough, so you can worry less about it jamming. Plus, if it does get jammed, it has an automatic stop/start and reverse function that solves the problem for you. We were also impressed by the overheating/overloading protection system.
Key Features:
Cross-cut shredding 
Shred eight sheets at a time 
3.5-gallon wastebasket
Transparent window 
Auto-stop/start 
Thermal protection system 
One-year warranty 
Specification:
Brand

Bonsaii

Model

C234-B

Weight

9.9 pounds
High level of security 
Powerful shredding 
Amazing customer service
Boxis 650-Sheet Autoshred Microcut Paper Shredder
You can always trust a brand that solely specializes in a single product or service. Boxis has served homes and the business world very faithfully with its different range of high quality and efficient shredders. Just as FIFA is to football, so is Boxis to shredders. This all-new Boxis 650-Sheet Autoshred Microcut Paper Shredder comes in with its high productivity makeup coupled with many modern technology trends plus a top-notch security system to give businesses a safer and convenient space to operate.
No need to outsource your sensitive documents to third parties for its destruction. It is always safer to destroy all confidential business documents yourself. This shredder has dual paper feeders. An automatic feeder which will do all your extensive shred duties of up to 650 sheets. For safety and confidential reasons, there is a security lock feature to protect your stack of paper files as you drop them into the automatic feeder. Set your four-digit pin lock to secure your data as the shredder does justice to it all. Secondly is a manual feeder which will accept up to 10 sheets. Be sure to maintain it with some of the best paper shredder oils from our list. 
Key Features:
Dual paper feeders
Automatic feeder accepts up to 650 sheets at once
Secured 4 digit pin lock feature
Able to shred CDs/DVDs
Specification:
Brand

Boxis

Model

AF650

Weight

63 pounds
Aurora AU1230XA Anti-Jam Paper Shredder
The AU1230XA from Aurora is a smart addition to any home office or small to mid-sized enterprise. It turns paper, credit cards and all manner of potentially compromising information into tiny shreds that will pass P3 level security protocols. As it's a cross cut shredder you're not just creating strips that can be taped back together. You're essentially creating a type of mulch that can't be retrieved. There's 5 minutes of continuous feeding and anti-jam protection should the shredder be overloaded or overworked. There's a generous 5.2 gallon disposal bucket and an LED warning light that will tell you if this electric shredder is in danger of overheating.
Key Features:
Accepts as many as a dozen sheets at one time
LED overheat and standby light
Auto, off, forward and reverse power modes
Shreds documents and credit cards to P3 security level
Weight 13 pounds
Specification:
Brand

Aurora

Model

AU1230XA

Weight

13.01 pounds
5 minute run time is better than some
The anti-jam auto reverse beats having to clear jams yourself
Integrated handle promotes easy emptying
Great home shredder
Can be a bit temperamental
Fellowes Powershred W11C Paper Shredder
The Fellowes Powershred W11C turns sensitive materials into unrecognizable pieces of confetti that no one is going to reassemble. The W11C can be run continuously for 5 minutes before it needs to catch its breath for 20 and then be run again as needed. There's a 4.75 gallon bin to catch the P4 level waste material and a built in handle to remove it easily for disposal. The Powershred also boasts advanced safety features that will keep your hands safe when operating the device. The 1 year warranty on parts and the 3 year warranty on the cutter itself are above average for the industry. For more office related equipement, check out our money counting machines list.
Key Features:
Can shred up to 11 documents at a time
Makes short work of staples, paper clips and more
5 minute run time followed by 20 minute cool down
SafetyLock mechanism protects fingers
Weight 14 pounds
Specification:
Brand

Fellowes

Model

3103201

Weight

14 pounds
The short 20 minute cool down is among the best
SafetyLock protects you and your kids if you run this at home
It's not going to jam if it encounters a paper clip or staple
It's a great investment for small to medium sized businesses
You might want to invest in some ear plugs
AmazonBasics 6-Sheet High-Security Shredder
The AmazonBasics 6-Sheet High Security Shredder is a great little tool that can be set to manual or auto mode and will handle old credit cards with the same ease it turns your sensitive documents or those confidental enteries from your diary planner into tiny pieces of recyclable waste. This shredder turns a standard document into more than 2,200 pieces as opposed to about 1/6 that many pieces from a standard cross cut shredder machine. It can also be set to start shredding the moment it senses product to shred and it won't shy away from paper clips and staples.
Key Features:
Shreds documents to P4 security level
3 minute continuous running
Manual reverse to clear paper or card jams
Auto shut down for thermal protection
Weight 11.6 pounds
Specification:
Brand

AmazonBasics

Model

AU600MA-Parent

Weight

11.15 pounds
Fully capable of destroying old credit cards
Manual reverse to clear paper or other jams
When set to auto the shredder starts as soon as it senses product
Shredder shuts down automatically when lifted from the bin
Relatively short continuous run time
Aurora AS420C Desktop Shredder
Until recently devices like paper shredders have always seemed the domain of the large, well-heeled company. But now, with the aurora AS420C Desktop Shredder, even your budding home business can take advantage of this important security product. The AS420C will indeed fit neatly onto your desktop and it won't break your bank to acquire it. I shreds up to 4 documents at a time and because it's a cross cutter the waste will not be retrievable. The 1/3 gallon wastebasket will hold around 40 documents and the durable steel cutters rarely need maintenance.
Key Features:
1.3 gallon bin capacity
Handles up to 4 sheets at a time
Built in handle on basket for easy disposal
Trim profile of 9x7x10 inches
Weight 5.5 pounds
Specification:
Brand

Aurora

Model

AS420C

Weight

8 ounces
Ultra-compact size makes it a great home shredder
Really attractive price point for bargain hunters
Can place it just about anywhere
Quieter than many larger shredders
Won't shred harder materials
Fellowes Powershred 79Ci Cross-Cut Shredder
The Fellowes Powershred 79Ci saves you from having to monitor every aspect of your shred by automatically reversing and refeeding stubborn items rather than requiring you to do so. Beyond its anti-jam capabilities it also shreds CDs and DVDs, credit cards, membership cards and won't skip a beat if it encounters a staple or paper clip. The Powershred 79Ci can shred the toughest materials continuously for up to 20 minutes before it needs to catch its breath. And with a 6 gallon output bin you won't have to be hanging around the shredder having to constantly empty the basket. It's P4 level security everyone can afford. Pretty handy gadget, don't you think?
Key Features:
Powershred jam proof system
Smart SafeSense technology protects hands
P4 security level shredding
Extremely quiet
Weight 33 pounds
Specification:
Brand

Fellowes

Model

3227901

Weight

3.52 ounces
The auto shutdown feature protects your fingers
It's not a whisper quiet electric shredder but it's pretty close
Comes with a 2 year limited warranty
20 minutes of continuous operation
Jams easier than some other machines
Royal 14 Sheet Micro Cut Shredder
It's likely your grandparents can remember when Royal typewriters were all the rage. Today, however the company has moved on to more 21st century concerns and the 14 Sheet Micro Cut Shredder is a good example of how fresh thinking can keep a company afloat. The 14 can shred up to, surprise, 14 sheets of paper at a time and can turn CDs, DVDs and more into mincemeat without breaking an electronic sweat. The 14 is heavier than many of its competitors but the locking casters make it easy to move about and it also holds more debris in its enormous 8.5 gallon bin. Don't forget to check our guide to the best label makers, for more great items like this.
Key Features:
Shreds up to 14 sheets of paper at a time
Separate slots provided for credit cards DVDs and CDs
Bin capacity 575 documents
Produces 4 x 10 mm shreds
Weight 39 pounds
Specification:
Brand

Royal

Model

MC14MX

Weight

39 pounds
A serious shredder for larger companies
Auto start feature is a time saver
The view window in front lets you monitor the basket
Feature rich for such an affordable unit
HSM Shredstar X17 Cross-Cut Shredder
The HSM Shredstar X17 is one of the best looking shredders on the market. That's important if you've invested a lot of time and money in the look of your office and you don't want a glorified trash bin with a design mind of its own undermining the look. But it's more than just a pretty face. It shreds up to 17 documents at a time and won't choke on DVDs, CDs or credit cards. Likewise staples and paper clips are no problem either. This is a tough, well-engineered piece of office technology with a large waste bin you won't have to be constantly emptying. The icing on the cake for those who prefer to support companies that demonstrate social responsibility is that HSM donates $2 from every sale to charity.
Key Features:
Shreds paper, credit cards, CDs and DVDs
Doesn't shy away from staples or paper clips
Units' status is provided via the LED indicator
Dedicated CD cutting slot
Weight 28 pounds
Specification:
Brand

HSM

Model

X17

Weight

28.7 pounds
A relatively powerful discount shredder
Reliable anti-jam technology
LED indicator lights let you keep track of shredders status
$2 from every sale is donated to charity
Not the fastest shredder on the block
Paper Shredder Buying Guide
Capacity - A large bin capacity means longer time intervals between dispose-offs. The deal shredding capacity is dependent on your needs; be it for office, commercial, or home. For commercial purposes, a larger bin capacity will be required as compared to home or office use.
Safety features - Aside from useless paper sheets, highly confidential documents are the next category of paper sheets that mostly undergo shredding. There is the need to get that extra security when shredding very sensitive and confidential documents. An interlock safety feature will give you that protection when you are not able to wait for all the shredding to complete.
Noise level - For office and home shredders which are likely to be positioned just inside your working environment, too much noise coming from the shredder can be destructive. A noisy commercial environment may not be too particular about a noisy shredder.
Types Of Paper Shredders
Strip-cut - Here shredding is done in long strips. The length of the shredded strip is dependent on whether the paper sheets are placed into the feeder by its length or by its width.
Crosscut - This type of shredders provides higher security as it cuts papers into very tiny pieces which cannot be recognized. It takes more extended periods to empty its bin as compared to a strip cut shredder.
Paper Shredder FAQ
Q: How do I use a paper shredder?
A: First, you need to locate the paper feeder. Then insert the papers to be shredded into it. Once the shredder detects the paper, it will begin the shredding.
Q: What things can a paper shredder cut?
A: Paper shredders are mainly meant for cutting papers. But modern paper shredders can rip CDs/DVDs, credit cards, staple pins, and other materials as indicated by the manufacturer.
Q: How do I clean a paper shredder?
A: Clear out the cutting blades. After that, use a blower to blow out any hidden particle there may be.
Sign Up Now
GET THE VERY BEST OF GEARHUNGRY STRAIGHT TO YOUR INBOX