Best Filing Cabinets In 2022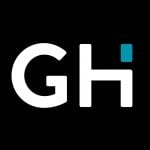 This product guide was written by GearHungry Staff
Last Updated
March 14, 2019
GearHungry Staff
GearHungry Staff posts are a compilation of work by various members of our editorial team. We update old articles regularly to provide you the most current information. You can learn more about our staff
here
.
GearHungry may earn a small commission from affiliate links in this article.
Learn more
Filing cabinets are oftentimes used to store important documents, that's why the level of importance attached to the documents should be extended to the choice you make when purchasing one. Additionally, style goes hand in hand with functionality, as some filing cabinets have been carefully designed to be the key focus of a room, adding character and definition both at once. Whether you are looking to purchase a filing cabinet to store all work-related documents for easy reach, or if you are after one that offers the best features when it comes to organization, we have created this list to help your decision in choosing the best filing cabinet that will work at the maximum efficiency you need it to. Below are some of the best filing cabinets currently on the market.
The Best Filing Cabinet
Lorell 14341 Filing Cabinet
Lorell is a well-known brand popular for its stylish ready-to-assemble furniture made from premium materials. Lorell 14341 happens to be one of the bestselling filing cabinets on the market. It's highly functional, and it comes with all the premium features you need. For one, the cabinet comes in elegant dark color and has a simple design that blends well with any home or office decor. It features two large file drawers with metal handles that emphasize its contemporary look. Plus, thanks to the smooth-glide suspension feature, you can rest assured that the drawers don't get stuck or fall off.
Despite its feather-light weight, this two-file drawer has a decent amount of storage space, and it is shorter than the average cabinet—expect it to fit perfectly under a standard office desk. You can also assemble the cabinet in less than an hour, and you most likely wouldn't need help doing it.
Key Features:
Ideal for home or office
Two-drawer vertical file cabinet
Steel construction
Baked Enamel Finish
Letter size- -High-side drawers
Glide suspension
Specification:
Brand

Lorell

Model

LLR14341

Weight

19 pounds
The Lorell SOHO Drawer is the third successive Lorell product on our list of best filing cabinets. It stands out for its quality, innovation, and affordability, and it's a top choice for office furniture. Here, you have a 3-drawer cabinet with a huge storage space that also accommodates hanging file folders. However, this is not a heavy-duty cabinet and it is only suitable for personal use in your home office or an office where you require minimal file retrieval.
All three file drawers here feature the smooth glide suspension, providing effortless opening and closing of the drawers. As for the look, the cabinet has a simple but classic design that fits well in a regular office. It is constructed with steel and a baked enamel finish and chrome pull handles, so durability is assured.
The Soho is a tall cabinet that won't fit under a table or desk. That shouldn't be much of a trouble, as you can move it to a more suitable location without breaking a sweat. One downside to this model is that the lock only secures the two top drawers so you can't keep any valuables in the last drawer. One benefit of this model is the quick setup. You don't have to do much in terms of assembly and the only things you need to attach are the chrome handles.
Overall, if you are looking for a simple, affordable cabinet with a decent amount of storage, then this Soho model works. For more quality office equipment, check out our reviews of the best ergonomic office chairs.
Key Features:
Accommodates letter-size hanging files
Lock secures top two drawers
Three-quarter drawer extension
3-drawer file cabinet is best for personal use
Suitable for occasional file retrieval in offices
Specification:
Brand

Lorell

Model

LLR18573

Weight

27 pounds
This Devaise office cabinet is particularly outstanding because of its multifunctional qualities. The filing cabinet comes with three file drawers and open storage spaces where you can keep and organize your office machines, printer paper, files, and other supplies.
There's also plenty of workspace on the desktop and it is sturdy enough to hold a printer or a scanner. The top two drawers are perfectly suited for small office supplies like cellphones, chargers, stationery, and more. The bottom drawer, on the other hand, is ideal for hanging letters and A4 size files. The drawers also extend fully for easy access to your files.
As for the design, this cabinet is an attractive wooden unit with a black finish and solid construction that can bear up 100 lbs. It is a stylish cabinet and will fit well in an office with modern or contemporary design. The desktop is also ideal for displaying simple ornaments and objects like framed photos or potted plants.
This is a heavy-duty office lateral cabinet with dimensions of 32″W x 16″ D x 26″H, which makes it suitable as a stand-alone cabinet. The entire unit is easy to assemble, although installation may take up to 2 hours. A huge plus is the 360-degree swivel casters included in the unit for easy mobility.
Key Features:
Printer stand, storage and file cabinet in one
3 drawers and ample storage space
Heavy-duty and easy to assemble
Easy to move on four casters
Convenient for all your daily office needs
Sleek, modern finish
Specification:
Brand

DEVAISE

Weight

56.5 pounds
Calico Designs Filing Cabinet
What is better than a file cabinet with one supply drawer? A metal one with two drawers of course. Metal filing cabinets are the most demanded in offices. This is because they are resistant and last for many years. In addition to being durable, many of them are made of stainless steel. The Calico Design File Cabinet is an office delight that has proven to be useful for the filing of important documents. This office cabinet is mostly made up of metal which means that in the unfortunate event of a fire, you can be assured that all those precious documents stay safe and protected in this fireproof file cabinet. This metallic state of the cabinet also ensures that damage to your files is prevented in case of liquid spillage. What's more, not only are your documents protected from the elements, prying eyes will have no access to the information in the files you choose to keep stored, as this intelligent cabinet comes accompanied by a lock for the supply drawers and cabinets at the bottom. This way, you can ensure that privacy is maintained and all documents are for your personal use and discretion only.
It is also important to note that when the drawers are slid open, the metal does not grate or produce a scratching sound as some other cabinets do. This is because the sliders have been lined with ball bearings instead of friction glides, giving the cabinet drawers some smoothness when opening and closing. The best part of this rolling cabinet is that the wheels come with five in number. One for balance and the others for rolling. However, upon shipping, you have to assemble the wheels yourself.
One other great feature about this filing cabinet is its versatility when it comes to the design characteristics. No matter what the decor is, with the five different colors on offer, this Calico Designs file cabinet that will fit the color scheme of your office. Just go ahead and pick one that suits either your taste or the running color of your office. This might be a perfect gift for coworkers.
Key Features:
Metallic body
Ball bearing sliders
Two supply drawers
International shipping
Specification:
Brand

Calico Designs

Model

51100BOX

Weight

34 pounds
Hirsh SOHO 3 Drawer Filing Cabinet
Even in this technological age where documents can be stored online, it's understandable that many of us still work with physical documents, some of which are of great importance, hence the need for good organization. And for this, filing cabinets are the best alternative. The Hirsh SOHO 3 Drawer File Cabinet is certainly what your workspace has been missing. It accommodates as many files as reasonably possible and will not only function as it's supposed to, but in terms of design, it is sure to grace any room it enters. Its charcoal grey color is certainly one that is distinctive ensuring that a unique twist is added to the way your room looks. Not only is it aesthetically appealing but it is easy on your pocket for a price that is less than half of some other cabinets that function at a lower capacity than this one.
What's more, Hirsh offers the guarantee that upon delivery, it arrives in great shape, with no dents or dings; just a sturdy, cute cabinet ready to be used for all-purpose storage. Just be sure to store too many files as that may cause the drawer to tip over when pulled out completely. But as Hirsh products are known to offer durability, rest assured that this can certainly last for as long as five years without experiencing problems in its utility. If you are looking for new furniture for your office, check out our guide to the best standing desks.
Key Features:
Long lasting
Fireproof
Locks
Aesthetically pleasing
Specification:
Brand

CommClad

Model

20205

Weight

24.5 pounds
Bush Furniture Lateral Filing Cabinet
In the world of filing cabinets, there are two distinctive designs that offer separate filing systems; the vertical and lateral file cabinet. The main difference between the two is pretty much clear judging by their names which indicate the length of the sides. While the vertical stretches from up to down, the lateral stretches from right to left. And unlike the first three cabinets on the list which are all vertical, the Bush Furniture Lateral File Cabinet sits in line with the lateral filing concept. If your office requires a fresh new look, then this cabinet is ideal. Don't be fooled by its rustic and vintage appeal, this cabinet will certainly contain all your files well and you can store many files in it and arrange the folders and diary planners clearly.
When it comes to design, there is certainly much to scream about – the X inscription on the cabinet drawers gives it a regal look. It is a perfect piece of furniture for any room and its grey finishing adds a very quiet tone to the overall sturdy design of refurbished wood. The dimensions measure 30" in height, 30" in width and 12 in depth. This even distribution of space adds to its stability and with drawers that are very deep, feel free to throw in as many files as you wish to.
Overall, this filing cabinet is the real deal. Especially financially, this is a real bargain when it comes to both style and functionality. Also, it will interest you to know that you can assemble the parts yourself which makes it much easier to ship and less prone to accidents that come with shipping cabinets. And rest assured that with a one year guarantee, if an accident occurs, it can be repaired upon request.
Key Features:
1-year warranty
Lateral filing system
Sturdy legs
Workspace extension
Specification:
Brand

Bush Furniture

Model

KWF130WG-03

Weight

65.5 pounds
Stockpile 3- Drawer Mobile File Cabinet
The organization of your workspace is essential both for good management of information and giving your space a vibrant and clean appearance. This, in turn, creates a harmonious working environment for better efficiency at work. If your main concern for purchasing a filing cabinet is to not only store the hard copies of your work files, like payslips, contracts, and employment letters but to also have that one piece of furniture that makes your future seem much brighter, then the Laura Davidson Stockpile Office File Cabinet is for you. This is a cabinet with a difference and is perfect for those who are suckers for anything 1970s retro. With its rounds edges and a height of 19.5 inches, it certainly is a fun addition to your office. Although retro in design, the drawers are reminiscent of those we had in primary school but don't take that as a negative because happiness comes anything childish. And this file cabinet is a far cry from the boring stoic furniture that is commonplace in the corporate world.
Created in matte white and coated for protection from rust, this cabinet offers two keys making it extra secure. The Laura Davidson usage is not limited to file storage, this cabinet also comes with a pencil tray, for your mechanical pencils and pens, and a drawer divider and has been created at a height that will fit right under your desk. Its array of colors are eleven in a number ranging from black to white to blue and even orange; just be sure to pick a color you like or one that will fit nicely in your office interior.
In terms of sturdiness, this filing cabinet might be mistaken for being fragile due to the cute design but although it has been made with beautiful finishing touches, it is pretty strong and long-lasting. The cabinet itself weighs 70 pounds and although it does not come with wheels, it is however made in a way that it can be modified to add wheels in a way that is suitable to your tastes. Make sure you also check0 our guide to the best label makers.
Key Features:
Matte finishing
Comes in eleven colors
Spare Key
Pencil drawer
Specification:
Brand

Laura Davidson Furniture

Weight

70 pounds
Cooper Letter File Cabinet
Desks full of papers and documents everywhere is definitely synonymous with chaos. What's worse, if visitors randomly pop into the office, this can give a very unprofessional image. Not to mention that working in a disorganized environment generates stress and problems of lack of concentration. With this piece in the office, you will be taking full advantage of its organizational capabilities. As we all know, there is no business that is conducted without paperwork, be it contracts, invoices, business plans, or the minutes of meetings. As long as it's official work, some kind of paper trail is usually left on your desk. Because of the confidential state of these documents, keeping them safe should be a priority and that's where the Cooper Letter File Cabinet comes in. For a simple three-drawer cabinet, you get much more out of this than you would imagine; rest assured that purchasing the Cooper cabinet will not hurt your pocket.
Unlike some of the other cabinets on this list that are stylish choices and add to the beauty of your office, the Cooper offers more functionality making it perfect for those who are making a practical choice. The cabinet comes in black, and it is slightly higher than 35 inches, whilst being 14.25 inches wide and with a depth of 18 inches. It features three drawers, each with silver handles which have been perfectly designed for easy pulling and have been engineered to prevent friction and noise. It's no surprise that as this cabinet runs on metal sliders, this explains the ease of opening.
If your file cabinet is for a more casual use, funny enough, this one strong enough to hold comic books. So, feel free to store as many Marvel comic books as you want to retain that pristine condition that you are proud of. Our handy guide to the best paper shredders features more great products like this.
Key Features:
Silver handles
Metal sliders
Deep drawer
Specification:
Brand

Office Designs

Weight

27 pounds
Filing Cabinet Buying Guide
Now that you know the ten best cabinets that are available on the market, it is also important to know there were some determining factors which were considered before any of the products on this list was added. These factors included the price, reviews, and quality. Any products that fell short of the 'awe' factors or did not meet the required standard was not included in the list.
Price - We are aware of how important it is to purchase a product within the limits of your finances this is why the filing cabinets on this list are within a fair price range that can be affordable for a lot of people. Be related assured that the prices of the products on this list are not set at ridiculous amounts.
Review - We also consider the reviews of those who had used the products in the past, to ensure that our clients only get the best filing cabinets on the market. All of the filing cabinets on this list have been tested by other people and have not disappointed them.
Quality - Despite the fact that nowadays, everything can be saved in the cloud, filing cabinets work as an endorsement of the information that you have. Regardless of the technology that exists today, we can not deny that we will always continue to have papers and that at some point we will occupy them to do school, personal and work procedures, so having them at hand is essential. This is why quality is extremely important when choosing a filing cabinet.
Regardless of the price of a product, its quality also matters; this explains why all ten of the products on our list have the strongest and most durable quality that there is, to ensure that we guide our customers to purchase filing cabinets that will stand the test of time and can be used for as long as possible.
Sign Up Now
GET THE VERY BEST OF GEARHUNGRY STRAIGHT TO YOUR INBOX