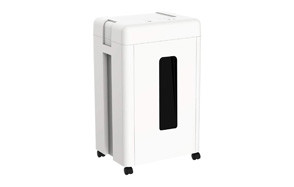 WOLVERINE SD9520 Heavy-Duty Paper Shredder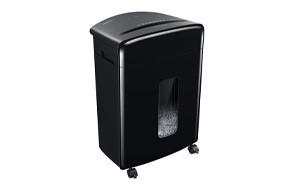 Bonsaii 20-Sheet Heavy Duty Paper Shredder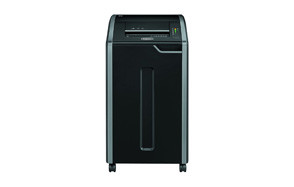 Fellowes Powershred 425Ci Heavy Duty Paper Shredder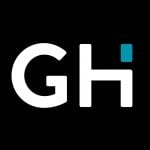 Shredding waste paper is one of the most secure ways to get rid of sensitive documents, unwanted files or old paperwork. There are a lot of paper shredders on the market, but none work as well as a heavy duty paper shredder. The best heavy duty paper shredders can effectively and efficiently shred a large amount of paper, perfect for all your paper disposal needs. With so many options, it is difficult to know which shredders are quiet or have a high sheet capacity. If you're wondering which paper shredder will work best for your home or office, check out our list of the best heavy duty paper shredders.
The Best Heavy Duty Paper Shredder
Heavy Duty Paper Shredder Buying Guide & FAQ
Features To Look For In Heavy Duty Paper Shredders
With so many heavy duty paper shredders on the market, you may find it difficult to distinguish between the many options. Here are some things to look for when deciding which heavy-duty paper shredder is right for you.
High Sheet Capacity - When it comes to shredding paper, you want to be able to shred many pieces of paper at once. The more sheets you can shred at once, the more time you  save. Looks for efficient shredders with automatic settings that can shred up to and over 30 sheets in one go. Note that for shredders with a higher sheet capacity, it may take more time for the sheets to feed through. But, for those bigger shredding jobs, look for shredders with a high sheet capacity.
High Bin Capacity - The bin is where the paper and other materials go once shredded. You will want to look for shredders that have a high bin capacity. The larger the waste bin size, the less frequently you will need to empty the bin. Most waste bins are between 9-13 gallons. Some of the largest ones can be as large as 20 or 30 gallons. If a big bin is important to you, look for a shredder that is close to 20-30 gallons.
Long Run Time - The run times of paper shredders vary greatly. Some can run continuously for only 20 minutes, while others can run for hours. When it comes to run time, the biggest factor to consider is how long it takes for the shredder to overheat. You will want to look for a shredder with automatic cooling technology. The ones with cooling technology can run longer without having to be powered off to cool down.
Quiet and Silent Shredding - When shredding a lot of sheets in a busy office or at home, the last thing you want is a noisy shredder. The best shredders are relatively quiet so you can go on with your day as the shredder does its job. Look for shredders in the decibel range of 55-65dB for the quietest shredding possible.
Jam Proof - Lastly, and perhaps most importantly, you will want to look for shredders that feature automatic jam protection. A shredder that can automatically detect a paper jam will stop the cutters and go into reverse to fix the jam. The best shredders are able to do this on their own, saving you the headache of having to fix the paper jam.
Heavy Duty Paper Shredder FAQ
Q: What is a heavy-duty paper shredder?
A: A heavy-duty paper shredder is a shredder that can shred a large amount of paper at a fast pace. Most machines allow you to shred 10-15 pages at a time, and can also shred heavier materials like staples, paper clips, plastic cards, and CDs/DVDs. They also have features such as anti-jam and auto cooling for top performance.
Q: How long do most shredders run?
A: A household shredder usually runs for about 5-10 minutes before needing to cool down. Some heavy-duty shredders feature longer run times, with the best heavy-duty shredders able to shred for up to an hour or more without overheating.

Q: What is the difference between micro-cut and cross-cut?
A: A cross-cut shredder cuts horizontally and vertically to slice the paper into tiny pieces. A micro-cut shredder cuts the paper into extremely small pieces that cannot be put back together. Micro-cuts are better for security because they cut the paper into smaller pieces.
Q: Should you oil a paper shredder?
A: It is recommended that you oil your shredder according to the manufacturer's recommendations. Cross-cut shredders need to be oiled regularly, with oiling every half hour as a general rule. A strip shredder should be oiled about every two hours. To be safe, make sure you use paper shredder oil.