Best Paper Shredder Bags In 2022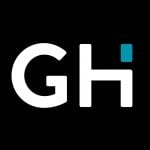 This product guide was written by GearHungry Staff
Last Updated
June 29, 2020
GearHungry Staff
GearHungry Staff posts are a compilation of work by various members of our editorial team. We update old articles regularly to provide you the most current information. You can learn more about our staff
here
.
GearHungry may earn a small commission from affiliate links in this article.
Learn more
Businesses run on data, and while we are increasingly living in a digital world, we are still often storing sensitive information on paper. For companies and individuals that work with paper records, billing information, and other private material, a paper shredder is critical to concealing content that a thief would love to get their hands on.
Paper shredders do the job of destroying the document, but they don't have much space to contain the discarded paper. There are a lot of options for paper shredder bags. Fortunately, we've scoured the internet for you to determine what paper shredder bag is best for your needs.
The Best Paper Shredder Bag
Fellowes Powershred Paper Shredder Bags
Whether you need a paper shredder for use in the office or your home, you're going to want a way to quickly and easily get rid of the end product. You also want to keep the area as neat as possible, and that means lining your shredder with the right bags. This 100 pack of Fellowes Powershred Shredder Bags for All Personal Models comes in a convenient and easy to use dispenser box with wire ties that are extra-long for secure closure when the bag is full. The bags are compatible with most shredders of a similar size, including models from Fellowes, AmazonBasics, Royal, Swingline, and Aurora.
For those who are concerned about adding unnecessary plastic to landfills, these bags are 100% recyclable paper, and they are incredibly easy to use. When the bag is full, remove it and tie the top with the extra-long wire ties that come included with this handy 100 pack. It all comes packaged in a convenient dispenser box making this one office chore that you will no longer hate doing. For more must-have accessories for paper shredder users, check out our guide to the best paper shredder oils.
Key Features:
For use with all Fellowes personal shredders
6-7 gallon capacity
100 bags per dispenser box
Includes extra-long wire ties
Easy to use & keep work area clean
100% recyclable
Specification:
Brand

Fellowes

Model

36052

Weight

1.28 Pounds
Staples Paper Shredder Bags
Staples is a trusted brand in office supplies, so you can feel confident with their Shredder Bags. These plastic, 15.8-gallon bags are thin, but the reviews claim that they are sturdy enough for home and light office use.
They are slightly larger than a typical shredder bag, so you'll have a little extra room on top when you take the bag out, making it easier to close. You'll receive 50 bags per order, and the box they ship in doubles as a storage container for unused bags. For more useful office equipment, check out our guide to the best electric pencil sharpeners.
Key Features:
Perfect for home or office
50 x 15.8 Gal bags included
Convenient dispenser box
Dimensions: 27.6 in. x 24.6 in. x 0.5 mil
Fits most personal shredders
Made for bins with bag management
BSBValue Paper Shredder Bags
If price-per-bag is your biggest concern, BSBValue Shredder Bags are an excellent value. These 10-gallon bags are said to fit a 6 to 7-gallon shredder perfectly, with just a bit of room to spare, which makes closing the bag much more manageable. BSBValue's bags feature a fused bottom, which provides an excellent seal that keeps your shredded paper where it belongs, in the bag.
BSBValue does not ship their bags with bag ties, however, so keep that in mind when ordering. However, for each roll of 100 bags they sell, they donate 2% of the proceeds to children's cancer charities. So you can feel good about that! For more handy products like this, check out our list of the best laminators on the market right now.
Key Features:
100 shredder bags per roll
No-frills packaging
Quality clear high-density bags
Fused Bottom for a stronger seal
Bag circumference is 48 inches
Fits Most 6 to 7-Gallon Size Shredders
Specification:
Brand

BSBValue

Weight

1.3 Pounds
BSBValue 50 Paper Shredder Bags For Medium to Large Shredders
BSBValue makes its second appearance on the list with their BSBValue 50 Shredder Bags, for Medium to Large Shredders. These bags are capable of securing up to 33 gallons of shredded printer paper at a time, with a circumference of 65 inches.
With each order, you'll receive two coreless rolls consisting of 25 bags per roll. That many bags should be enough to keep you shredding for months! 
Key Features:
2 interleaved coreless rolls of 25 bags
Dimensions 33 x 38.5 inches
Circumference of bag is 65 inches
12 MIC Thick 33 Gallon bags
Suitable for medium to large shredders
Specification:
Brand

BSBValue

Weight

2 Pounds
Upper Midland Products 150 Paper Shredder Bags
Suited for shredders from 5 to 15-gallons, the Upper Midland Products 150 Paper Shredder Bags are an incredible value. Each pack of 150 bags should last even the highest volume shredding environment for quite a long time. They also claim to be good for recycling, which in the case of this product, means emptying the contents of your shredded paper into the recycling bin is quick and easy.
For more useful office products, check out these top label makes.
Key Features:
10 – 15-gallon shredder bags
Suitable for use with most shredders
Easy to separate perforated roll
Quality strength & durability
High quality great for recycling
Bulk buy for your office or business
Specification:
Brand

Upper Midland Products

Weight

2.48 Pounds
Upper Midland Products 50 Paper Shredder Clear Bags
One thing you want in paper shredder bags is durability. No one wants to take out a full trash bag of shredded paper only to have the bag split on the way to the dumpster. These Upper Midland Products 50 Paper Shredder Clear Bags feature durable, premium-quality plastic. They fit perfectly in almost any shredder that has a 15-gallon bin capacity.
Whether you need these paper shredder bags for your office or home, you'll find them easy to separate from the rolls thanks to perforated lines, and the star bottom seal ensures the bag won't tear. You may also be interested in some of the best heavy duty paper shredders from our list. Check them out.
Key Features:
Perfect size for most paper shredders
Strong & durable premium quality plastic
Designed to fit perfectly in your shredder
Perforated lines for easy separation
Compatible with 15-gallon bin capacity
Bag dimensions: 24" X 33"
Specification:
Brand

Upper Midland Products

Model

6543843835

Weight

12.8 Ounces
Swingline GBC Shredder Bags
When you want the right paper shredder bags for the machine in your home or office, reach for Swingline GBC Shredder Bags. These bags feature high-quality plastic that can neatly capture all of your shredded paper. These 6-8 gallon bags will fit all of Swingline's small shredder machines and other makes and models as well.
The bags are easy to tie up and remove when they are full, so they are perfect for the busy home or office. Each box comes with 100 shredder bags. If you are looking for more useful things for your office, browse these quality stapling pliers that won't let you down.
Key Features:
High-quality plastic paper shredder bags
Neatly capture all your shredded paper
Easy to tie and remove when full
Perfect for home or office
6-8 gallon bags fit Swingline small shredders
100 bags per box
Specification:
Brand

Swingline

Model

1765016

Weight

4.5 Pounds
Paper Shredder Bag Buying Guide
Paper Shredder Bags Vs. Ordinary Garbage Bags
It is relatively common to see people try and utilize a standard garbage bag in a paper shredding machine, though we don't recommend it. The catch bin isn't your typical garbage bag size, so you get an ill-fitting scenario where the bag itself may cause the machine to malfunction. Beyond that, the material used to create shredder bags is often denser than a garbage liner to ensure that you don't have a blowout situation, leaving tens of thousands of paper shreds flying through the office.
Recycling is also a breeze when you buy paper shredder bags made of recyclable paper. Just tie the ends up and straight into the bin it goes.
What Can You Do With Shredded Paper?
Shredded paper has many uses! Once you've got a sufficient amount of shredded paper accumulated, you'll want to call a waste management service to either recycle or trash your shreds. If you'd like to put the clippings to use, there are several things you can do with them.
One of the most common uses for shredded paper is to pack shipments with it instead of bubble wrap or packing peanuts. The shreds are light enough weight that they won't make your shipment too bulky, and they are free!
If you've got a home office and a minimal amount of paper scraps, consider using them to line a pets cage or mix into potting soil for mulch.
The Importance Of Shredding Documents
Identity theft is a growing problem in modern society. While you may think your documents are safe in the trash, thieves often rummage through garbage bins for personal information. Shredding documents with personal info is a great way to ensure that no one can put that information to use for nefarious causes.
In the US, individuals must maintain their tax documents for five years after filing. After that point, however, those documents are useless and have to be disposed of carefully. Properly shredding and disposing of this paperwork is critical in keeping your identity safe.
Sources:
Ten Reasons Shredding Is Important - Signal Financial FCU
Sign Up Now
GET THE VERY BEST OF GEARHUNGRY STRAIGHT TO YOUR INBOX