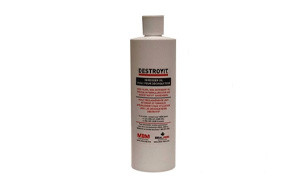 MBM AC CED21/4 Paper Shredder Oil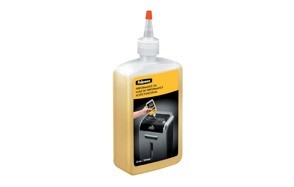 Fellowes 35250 Powershred Paper Shredder Oil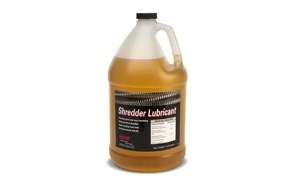 HSM 315 Paper Shredder Oil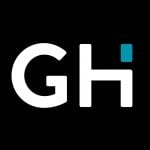 The paper shredder has long been considered a valuable asset to company and home offices alike. And why shouldn't it be? In a world plagued with information breaches and identity theft, this well-established machine is perhaps more essential than ever before.
Unfortunately, shredders are susceptible to mechanical failures after extensive use and thrown out in favor of newer replacements. Rather than retiring yet another busted shredder to the landfill, consider a cost-effective way to extend the life level-up its performance: shredder oil.
Over time, small scraps of paper and dust become trapped between the shredder blades. Regular application of high-quality shredder oil cleans and lubricates the blades, returning your shredder to optimal condition safely.
So, what makes for a high-quality shredder oil? We've waded through the various shredder oils available, read in-depth reviews, and condensed our findings to provide you with this buying guide.
The Best Paper Shredder Oils
Paper Shredder Oil FAQ
Q: What is paper shredder oil?
A: The tongs and inner workings of a paper shredder are unique, rendering generic lubricating oil unsuitable and potentially detrimental. Paper shredder oil is engineered to clean and lubricate a shredder's delicate mechanics.
Q: Do you need to oil a paper shredder?
A: When you use your shredder, the blades can get clogged up with small scraps of paper and bits of dust. If you leave these obstructions and continue to use the shredder without cleaning it, the blades will eventually seize up, and the shredder will not work correctly.
Using paper shredder oil sheets that come coated in grinding powder will also help to sharpen the blades of your shredder, which you cannot do manually.
Q: What kind of oil do you use for a paper shredder?
A: The most common shredder oils include Solvent Refined Hydrotreated Middle Distillate, Commercial Oleic Acid, Butylated Hydroxy Toluene, Severely Hydrotreated Light Naphthenic Distillate, Canola oil, and some vegetable oil derivatives. You must never use commercial lubricants, like WD40, on a shredder because this can do a lot of damage.
These oils can be applied manually to the shredder, but you can also purchase lubricant and sharpening sheets that have the correct amount of oil already used.
Different shredders require different kinds of oil, so it is essential to check the recommendation of the manufacturer. For example, small home shredders may get clogged if the shredder oil is too thick, but large shredders that you find in office settings can handle a more viscous oil. Many shredders also come with an automatic oiling system, so you need to find products that are compatible with the automated drip system. If you check the user manual for your shredder, it will have guidelines to help you find the right shredder oil, and many manufacturers also sell their own.
Q: Where is the oil applied?
A: There are a few different ways to oil your shredder using shredder oil or lubricant sheets. The first method is the direct method, which involves pouring shredder oil directly into the blades. First, run the reverse function on your shredder to remove any large pieces of paper and then switch it off. Then, you need to pour a thin layer of oil directly into the blades, from left to right in one smooth motion. Once the oil is applied, switch the shredder back on and let it run for around half a minute without putting any paper in. The shredder should now be adequately oiled and ready to use again. When oiling your shredder using the direct method, it is best to use a bottle with a small spout so you can get all of the oil onto the blades and avoid any spillages.
If you do not want to use the direct method, you can use the indirect method, also known as the sandwich method. You create a sandwich of oil between two sheets of paper and feed them into the shredder. First, take a piece of plain A4 paper and apply oil in a cross shape, then let it soak in for a few minutes. Put another sheet of paper over the top and then feed this into the shredder, making sure that no oil spills out of the sides.
Lubricant sheets are the easiest way to oil a shredder, and many varieties will sharpen the blades at the same time. These paper shredder oil sheets come with the correct amount of oil already applied, and they look much like a thin envelope with the lubricated sheet in the middle. All you need to do is feed the sheet through the shredder and then switch it into reverse for a few moments to distribute the oil.
Before deciding on a method, always check the manufacturer's advice to see which method they recommend. If they do not specify a specific way, the sandwich method is probably best because it reduces mess, but it lubricates more effectively than paper shredder oil sheets.
Q: How often should you oil a paper shredder?
A: There is no simple answer to this question because it all depends on how often you use the shredder. As a general rule, you should be oiling your shredder each time you empty the collection bin. If you only use your shredder from time to time and don't fill the container very often, an application once every two months should suffice. For daily users, oil the shredder each time you empty it, even if this means oiling it more than once a day.
The type of shredder that you have makes a difference as well. A micro-cut shredder produces finer particles of paper and has more blades, making it more prone to clogs and therefore requiring more preventative maintenance than a cross-cut shredder.
If you notice that your shredder is not working as effectively as it usually would or it is making strange noises when you run it, that is a sign that it is likely getting clogged up, and you should apply some shredder oil.
Q: Is shredder oil the same as sewing machine oil?
A: Sewing machines need to be oiled just like shredders do, but the products are not necessarily the same. With both sewing machines and shredders, the oils used mustn't be petroleum-based. However, even though some sewing machine oils are quite similar to shredder oils, chemical makeup can vary significantly. The manufacturer will have guidelines about the kinds of products that you should use and note that using a non-specific oil may void your warranty.
Conclusion
Regularly applying shredder oil is a cost-effective and straightforward way to keep your current shredder up-to-snuff far longer than its predecessors. Always refer to your shredder manufacturer's recommendations when selecting shredder oil, and keep in mind that using an incompatible type of shredder oil could do far more harm than good.