Best Touch Pads in 2022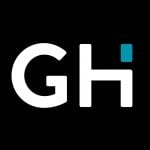 This product guide was written by GearHungry Staff
Last Updated
November 2, 2018
GearHungry Staff
GearHungry Staff posts are a compilation of work by various members of our editorial team. We update old articles regularly to provide you the most current information. You can learn more about our staff
here
.
GearHungry may earn a small commission from affiliate links in this article.
Learn more
Touch pads are more commonly associated with laptop lovers, tapping away wherever they please without concerning themselves with a computer wireless mouse, a mouse pad, or even a stable, reliable surface to use it on but why should laptop users have all the fun? Touch pads are more than just something that saves you playing around with a mouse, absently clicking, highlighting, and rolling the scroll wheel. They reduce desktop clutter, they prevent the need for a detectable surface, and frankly, they look much more modern, sleek, and stylish than your average computer mouse. To make your computing life just a little more streamlined, whether you've got projects or just want to browse the web a little smoother, here are our picks for the best touch pad, so you can finally feel like you've arrived in the modern world.
The Best Touch Pad
Our first pick for the best touch pad is the Apple Magic Trackpad 2 which provides that classic and expected sleek design that only Apply can really achieve without looking like tech-plagiarism, as well as a host of great features that make it an ideal touch pad option. Wireless, it has a rechargeable battery, as well as utilizing  Force Touch, which previously was only available to Macbook users.
With Force Touch, you're gifted four sensors that allow you to click anywhere on the trackpad and recognize different levels of pressure and sensitivity, offering a whole new level of control when compared to previous models. It's also larger than what came before, which even though it may take up more desktop room, you'll feel like you have more freedom with gestures. For your convenience, it will also pair automatically with your Mac, although Windows users will have to use parallel programs to allow compatibility. Be sure to also check out our list of the best vertical mouses for more great items like this.
Key Features:
Rechargeable with built-in battery
Four force sensors
Nearly 30% larger than the previous model
Automatically pairs with Mac
Specification:
Brand

Apple

Model

MJ2R2LL/A

Weight

8.1 ounces
Logitech Wireless Rechargeable Touchpad
Boasting a simple design, the Logitech Wireless Rechargeable Touchpad may look closer to a mouse mat, but it will certainly surprise you with what it can do. The touch pad gives you the option to programme gestures, which is made smooth and straightforward thanks to the flat glass surface. It also connects seamlessly with Windows 8, although Mac users may have trouble connecting their device.
The multi-touch surface gives you excellent control over your computer and could inspire you to ditch the mouse altogether – you'll certainly be using this touch pad more. Furthermore, the USB wireless connectivity makes the workspace a little less cluttered, but there is the option to connect it with a wire if you've forgotten to charge it overnight. Be sure to combine this with a cool wireless keyboard from our list.
Key Features:
Programmable gestures
Built-in battery
Multi-touch surface
USB wireless connectivity
Specification:
Brand

Logitech

Model

910-003057

Weight

8.8 ounces
Dell TP713 Wireless Touchpad
The Dell TP713 Wireless is a computer touch pad which is both reliable and robust. The edge-to-edge swiping feature is what stands out the most, and this is enhanced with its ability to recognize up to four fingers at once. This gives you greater freedom and more customization when programming gestures and moving between applications, screens, and projects.
As for sensitivity, the pad might be a little more responsive than other touch pads, perhaps too responsive in some cases. But as with many things, this is simply a learning curve that will take some getting used to when you first use it. It's also larger than your average laptop touch pad and boasts a 3-month battery life, so even the most Mr.-No-Days-Off among you won't have to concern yourselves with that for some time. Our handy guide to the best ergonomic mouses features more great products like this.
Key Features:
Large enough for a free operating feel
Recognizes up to four fingers at once
Edge-to-edge swiping
3-month battery life
Specification:
Brand

Dell

Model

X4YJC

Weight

7.2 ounces
Logitech Wireless Multi-Touch Navigation Touchpad
Our premium choice for the best, most awesome of all touch pads is the Logitech Multi-Touch Navigation Touchpad. This wireless device saves you the hassle of plugging and playing, and the 5-inch active area gives you ample space to swipe, pinch, scroll, and point through pages without losing responsiveness. This can be done with one finger, two fingers, three fingers, or four, ensuring a variety of gesture capabilities that provide the most complete multi-touch experience possible.
Operating on a 2.4GHz band, you're guaranteed excellent connectivity and zero lag or drop zones, even in high-use areas. For anybody who wants to maximize productivity at home or at the office, then there are no better touchpads than this, and despite saying only Windows 7, it works fine with Windows Vista (retro), 8, and 10. Make sure you clean this with a tech cleaning product from our list.
Key Features:
Point, scroll, or swipe through pages
5-inch active area
Clutter-free device
Robust and reliable wireless connection
Specification:
Brand

Logitech

Model

910-002345

Weight

8 ounces
Adesso Easy Cat 2 Button Glidepoint Touchpad
Not everybody has the budget or the need for premium, though, and so if you're looking for functionality and effectiveness at great value, then why not take a look at the Adesso Easy Cat, which is not just a touchpad, but also provides dual buttons that make it a little more familiar for those switching up their operations and acts as a touch pad mouse instead of merely a touchpad.
Despite its cheap price, it's still highly customizable and comes with downloadable drivers that offer better scrolling options as well as additional features. It also works seamlessly with both Mac and Windows, which is more than can be said for the more expensive products, simply connecting via USB cable so you can get started as soon as possible.
Key Features:
Downloadable drivers for scrolling and additional features
USB connectivity for Mac and PC
Small and portable
True two-button mouse performance
Specification:
Brand

Adesso

Model

GP-160UB

Weight

6.4 ounces
Perixx Peripad-501 Professional Wired Touchpad
Yeah, it might look like something you'd see in the background of IBM commercials way back before tech took over our lives, but the Perixx Peripad-501 is still a majorly reliable device that doesn't need to rely on fancy features to make it a useful PC touch pad. It still comes with multi-touch support as well as a pointing feature and even offers two-finger scrolling so you can browse Reddit, Facebook (or let's face it, Gear Hungry) at work with ease.
It's compatible with Windows 7 – 10, which even in the increasingly Apple-centric professional environment is an attractive feature, whether you're looking to use it at home or at the office, and while you won't get all the features you would with Windows, the pointing feature does work on Mac devices. There's also no waiting around for driver installations, just plug it in via USB and you're good to go. Make sure you also check our guide to the best touch screen monitors for more great items like this.
Key Features:
Pointing feature and multi-touch support
Two-finger scrolling
Compatible with Windows 7 – 10
Ideal for industrial and professional environments
Specification:
Brand

Perixx

Model

PERIPAD-501

Weight

2.08 ounces
Touch Pad Buying Guide & FAQs
How We Chose Our Selection of Touch Pads
As always, we strive to pick only the very best products to bring to you, here's how we do it:
Brand - You've no doubt got your favorite tech brand, but just because it's your favorite doesn't mean its the best, sorry. To ensure we've selected as fair of a range as possible, you'll see some brands you're familiar with and some brands you're not so familiar with, but that doesn't mean they're not worth looking at.
Reviews - Typically, we wouldn't trust reviews from people we've never met, but when it comes to deciding on which products are the best for you, we love to delve into some in-depth research from customers who have used and enjoyed (or not enjoyed) the products. This will tell us pretty much everything we need to know, and saves you having to do it yourself.
Price - The best tech ain't cheap, we've all known that for a long time, but we also know that we're not all millionaires that believe money is no object. Just because you can't afford the most expensive doesn't mean you can't afford anything, and if it gets the job done then who cares? We've made sure to pick products that cover a wide range of budgets, so everyone has a chance to buy something.
Features To Look For In Touch Pads
We know that you're probably far too excited to buy your touch pad, but before you do so, make sure you check out what features to look for.
Design - We know we all shouldn't judge certain products by their covers, but in this day and age where everything needs to look sleek, shiny, and painfully modern, the design is a massive factor to consider. This is especially true if you like to match your accessories with your primary device. Of course, if you prefer functionality, price, or convenience over style, then the design may not matter too much.
Compatibility - Even though we're living in a world where everything is becoming more and more connected, there are still some products that have compatibility restraints? Why? Well, you'd have to ask them. While we might not always think this is all that fair, there's little we can do about it, so when buying a touch pad, make sure you know whether or not it will work with your device. The majority of touch pads will be compatible with different brands and devices (and if they aren't, there are sometimes ways around it) but some of them, unfortunately, are not. Sorry dude.
Easy-to-Use - Nobody likes a product that is too difficult to use, not only because it hurts their pride, but also because it can be frustrating, especially when spending so much money on it. You're probably tech-savvy enough to figure it out, but if you're buying it as a gift for somebody else they may not be in the same position as you.
Wireless vs Wired - We know, right? Who has wired devices anymore, but they do still have their uses. For one, you don't need to worry about running low on battery or losing connection at the most inconvenient moments. However, wireless is the future. They reduce desk clutter, they're more portable, and you don't have to fret over damaging the wire by winding it around the device when you're not using it. We can't tell you which one you prefer, so this is really up to you.
Touchpad vs Mouse
If you're someone who grew up sometime within the last twenty to thirty years (and we're assuming that you are) you'll remember how awkward the initial transition was when you purchased your first laptop and were faced with a touchpad instead of a mouse. Some of you may have even invested in a mouse because it was easier than learning something new. But which one is truly better?
This really depends on your preference. It could be argued that the mouse - especially ergonomic gaming mouses (or should that be mice?) - which offer you more complete control. However, the touchpad does provide convenience and even offers an array of multi-gestures which can make life much quicker and easier for you. The mouse also requires somewhere that the optics (formerly the scroll-ball, retro-style) can recognize to move smoothly, instead of the cursor jumping across the screen, which is not good for your patience or productivity.
Touch Pad Gestures Every Windows and Mac User Should Know
Whether you're a Windows or Mac user, you need to know these gestures.
Scroll
Both: Use two fingers and slide across or up / down.
Zoom
Both: Pinch with two fingers to zoom in or out.
View All Windows
Windows: Use three fingers and swipe them away from you.
Mac: Use three fingers and swipe down.
Show Desktop
Windows: Use three fingers and swipe them towards you.
Mac: Use three fingers plus you thumb and pinch together.
Action / Notification Center
Windows: Tap the touchpad using three fingers.
Mac: Using two fingers, swipe from the very far right of the trackpad all the way across.
Touch Pad FAQs
Q: What is a Touch Pad?
A: A touch pad is a flat device that's used as a replacement for a mouse, much like the touch pads you get with laptops you operate them using your finger(s) and, depending on the model, can use the click function either by using buttons or double tapping the device. It recognizes the movement of the movement of your finger to move the cursor across the screen.
Q: Is Touchpad the same as Trackpad?
A: Yeah, pretty much. You'll find that the touchpad and trackpad will sometimes be used interchangeably in this instance and it will often depend on what the brand has chosen to call it. For example, Dell and Logitech use touch pad, whereas Apple (in classic Apple fashion) refer to them as trackpads.
Q: Can Apple trackpad be used with PC?
A: You can indeed! However, unlike a Windows compatible touch pad, you need to install special drivers called Boot Camp. Apple is very happy for you to use their products, but only if you use it on their terms. We already knew that though, didn't we?
Sources
Use the Apple Magic Trackpad with Windows - Lifehacker
10 MacBook Trackpad Gestures That Save you TIme - Lifehacker
Sign Up Now
GET THE VERY BEST OF GEARHUNGRY STRAIGHT TO YOUR INBOX