Best iPad Pro Accessories In 2022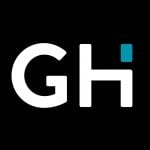 This product guide was written by GearHungry Staff
Last Updated
December 3, 2018
GearHungry Staff
GearHungry Staff posts are a compilation of work by various members of our editorial team. We update old articles regularly to provide you the most current information. You can learn more about our staff
here
.
GearHungry may earn a small commission from affiliate links in this article.
Learn more
Although there are many fancy notebooks currently on the market, with the release of Apple's new iPad Pro and its spectacular performance, the others might just have to take a backseat for some time. The iPad Pro hit the shelves in full force and has been designed to attain the highest level of perfection regarding all there is to know about tablets. However, although it is easily seen by many as a laptop replacement, without the best iPad Pro accessories to maximize usability, it may fall short of being right for the job.
There are many accessories currently in the market that can boost your Apple experience; some which include keyboard attachments and high-end cases. It is, therefore, essential that you find the necessary iPad Pro accessories that are built for easy use and extreme durability. Some of the best add-ons suggested by tech enthusiasts can be found in the list below, and we believe this is more than enough legwork from us to you.
The Best iPad Pro Accessory
No other creative tool can be compared to the Apple Pencil. This is a tool used to undertake various drawing techniques, be it to paint, work, color or sketch. Not only does it exhibit precise control, but the Apple Pencil also features a fantastic touch connection with the screen of the iPad Pro. This pencil feels natural to use and is exceptionally responsive to your commands. It also features a replaceable tip and a lightning adapter for when you need to charge the pencil.
You can connect your pencil to your tablet by merely plugging it into the iPad's lightning port. This will cause the device to ask for pairing to begin. However, for the sake of portability, a better way to connect this pencil to your device is through Bluetooth. The Apple pencil features a fast charging system and can also be used to highlight books when reading. Precise, fashionable and excellent for drawing, the Apple Pencil is a fantastic Apple iPad pro accessory that makes a perfect gift for graphic designers.
SanDisk 32GB iXpand Flash Drive
The SanDisk iXpand hard drive is an extremely effective way of freeing up space on your iPad Pro or any other Apple device you own. Designed to fit through most iPhone cases, this iPad gadget features a flexible connector and can back up all videos and photos from your camera or contacts automatically. It comes with an app, the iXpand Drive all, that helps all users manage their video and pictures efficiently, with support from AVI, WMV, MKV. .MP4 and.MOV formats. 
Upon purchasing, you are made to download the mobile app after plugging it in, after which you're asked to set up the auto backup feature. The best part of this USB flash drive is its terrific speed. Transfer items from anywhere onto any other device, be it your tablet to your phone or vice versa and place them wherever you deem fit.
Enjoy that YouTube video while you put on your makeup, check out stories on Instagram, Facebook or FaceTime with your beloved with this large, thick, portable and adjustable security cradle for your device. Constructed from premium aluminum alloy, the Lamicall Tablet Stand features a stable tabletop, together with an elegant silver finish that encompasses the brands promise of offering users both style and color. 
It is one of the coolest apple iPad pro accessories ever to exist, and it doesn't require a lot of space. The Lamicall tablet stand has been manufactured specifically for all models of iPads and iPhones and protects all these devices from daily sliding and scratches. To make charging easy and to ensure that your cord doesn't bend, this stand adjusts between different viewing angles and ensures that you get the best one for simple charging. So go ahead and learn that new recipe, without fear of soiling your beautiful IPad Pro. For more great products like this, check out our guide to the best laptop stands.
While many people are of the notion that, spending money on Airpods is a waste, we're here to let you know the exact opposite! Apple Airpods is one of the cool iPad pro accessories you'll ever purchase! Just by opening the case, the Airpods pair with your iPhone or iPad seamlessly, and they don't fall out even when out jogging or sprinting, as you fear they would, so they make perfect running earphones. If you're a thorough Apple lover, you can even use your Apple sports watch (if you have one) to control the volume or change the song playing in the headphones without looking at your iPad. Take out one of the Airpods from your ear, and the music stops, and place it back to get it playing again. This is the coolest feature of these Airpods and enough reason for you to get yourself one.
In crafting the Airpods, Apple combines the use of breakthrough technology with intelligent design to provide users with a sound that is crystal clear for up to five hours on a single charge. With just a 15-minute charge, these headphones can last for up to three hours, which is more than enough time for you to enjoy a great morning workout session.
BAGSMART Travel Universal Cable Organizer
If you are searching for the perfect storage solution for your cables, dongles and other iPad accessories, look no further than the  BAGSMART Universal Cable Organiser. This is a bag that has been designed to keep all your essential devices to reach and makes a great accessory to have while on an extended vacation. This bag is constructed from water repellent and excessively durable nylon molded casing, which aims to protect all your items from dust, scratches and accidental dropping. 
It is easy to place this organizer into your suitcase or work backpack, for effortless transportation thanks to its lightweight nature. The cable organizer features pockets of different sizes, meant to make the bag flexible enough to accommodate all kinds of accessories with ease. Maximize your storage space by including the Cable Organiser, one of the top iPad pro accessories in your travel checklist.
Anker PowerPort II Wall Charger
We present to you the Anker Wall Charger. Designed with a foldable plug, this compact, portable charger comes with broad compatibility and can be used to charge devices such as standard USB, USB-C devices and Apple products like your iPad Pro. It is an excellent entity to have on you if you tend to travel a lot, thanks to its fast charging abilities and portability. To offer you and your devices with total protection, the Anker wall charger features a MultiProtect 11-point safety suit.
Each purchase comes with an 18-month warranty, a welcome guide, and the best customer service you'll ever experience. Slip your Anker charger into your briefcase, bag, purse or pocket with ease by snapping it into place when it's time to move on your next adventure. It's simple, classic, portable and fast-charging, one of the best accessories for iPad pro.
Tomtoc Tablet Shoulder Bag Sleeve Case
The Tomtoc Tablet Shoulder Bag And Sleeve Case is a bag that has been designed to fulfill three different functions. Firstly, it features a main compartment where your iPad Pro can be stored, and an extra pocket made to hold all your accessories such as chargers and cables. Located in this additional pocket is a pen holder that ensures that you always have writing supplies handy. Another function this bag provides is to act as a sleeve, placed in your stylish backpack for your daily activities. With its lightweight nature and slim frame, it slips easily into your bag, and you don't feel a thing.
This bag is so organized, finding things you need when you need them isn't difficult. It is also able to use its thick inner padding to absorb impacts caused by scratches and bumps, reducing the damages on your device. Keep your devices safe in a bag that is both functional and stylish. Everyone deserves beautiful things, even your iPad Pro.
The Zugu Case is a convenient, unisex cover for your iPad Pro. With materials resembling those used for luxury brands such as Mercedes Benz, the Prodigy X is Zugu's flagship case. It features a magnetic kickstand that provides users with eight tight viewing angles. It is a product that plainly defines what years of research, innovation, planning, design, and implementation looks like. This luxurious looking cover offers superior drop protection to your device, despite its thin nature. Its adjustable magnetic stand is also an extremely convenient feature used by many across the globe.
With a one-year warranty after your purchase, the Zugu case ensures that you always have the best angle for any situation, be it while you're on the couch, or seated in a plane, headed towards your next vacation destination. All materials used for this cover have been carefully selected and inspected to ensure that nothing but the best is utilized. Find more great products like this by checking out our guide to the best MacBook Pro cases.
Belkin Carrying Case for Apple Pencil with Built-in Zipper Pocket
We take a look at yet another IPad Pro case; the Belkin Carrying Case. This carrying case features a design that can store your Apple pencil and other iPad gadgets such as an Apple pencil cap, an extra pencil tip, a lightning charge adapter, and a charge cable. Made from a microfiber material that is soft to touch, the Belkin Carrying Case features a generally clean design, with a durable form and magnetized closure for a compact design.
This is easily the best carrying case for all your Apple accessories. Not only is it a haven for your Apple Pencil and accessories, but its minimalist inspired case features a lot of care and consideration used by the Belkin team to produce a world-class, classic, efficient iPad accessory. You can get this carrying case for a friend, family member or yourself for your next business trip.
Tomtoc 10.5-11-inch Tablet Sleeve Bag
Another product from Tomtoc is included in our list of accessories, the Tomtoc Tablet Sleeve Bag. With a similar design to the Tomtoc shoulder bag sleeve case, this tablet sleeve bag features a main compartment meant to keep your iPad secure, and two additional storage areas for all your accessories. It is suitable for many devices, including Samsung Galaxy Tablets, IPad Pro and Acer Chromebook Tab, amongst others.
For additional protection against bumps and scratches, this bag features a shock absorbing padding made from a soft fleece material with a silky feel. It is easy to transport from one place to another, due to its lightweight and compact nature. It also allows a hassle-free and fast way for you to gain access to your money, smartphone or headphones. Our handy guide to the best laptop bags features more great products like this.
OMOTON Ultra-Slim Bluetooth Keyboard
The last item on our list of iPad Pro accessories is the OMOTON Ultra-Slim Bluetooth Keyboard. Created to be just the perfect size for your fingers, this keyboard allows you to enjoy the process of typing. It is both ergonomic and compact and can fit perfectly into your sling bag or suitcase without causing any discomfort. The Omoton is a cable-free keyboard with Bluetooth connection, enabling you to connect with other devices such as phones and tablets. It works with an operational distance of up to 10 meters and is compatible with your iPad, iPhone, laptops, and phones. Between battery changes, the Omoton keyboard can work continuously for thirty days; a relatively long battery life as compared to other brands. The Omoton brand offers all users excellent customer service and a one-year worry-free warranty. You've never had fun with typing the way you have it with this keyboard.
With several accessories on the market for the iPod Pro, be sure to check their authenticity and reviews on their durability, before any purchase.
Tablift is the most innovative tablet stand on the market. You can use it when you're lying in bed, sitting on the sofa, sitting at a desk, and pretty much anywhere else. It allows you to use any tablet on any surface, whether it's solid or not. It removes the need to hold the tablet or balance it on your body. Plus, it keeps it in a rock-solid position, so it won't sway or move around. It has three positions – one for sitting upright, one for reclining, and one for lying completely flat.  Everyone that owns an iPad Pro should get one of these. 
HyperDrive USB-C Hub Adapter 6-in-1 Dongle
Like all new Apple devices, the iPad Pro has just one type of input – a USB-C input. Some customers have complained that it makes the tablet less versatile. We think it's the future. However, we're not quite in the future yet, so you might need to connect your iPad pro to some older devices. That's where the HyperDrive USB-C Hub Adapter 6-in-1 Dongle comes in. It turns the USB-C input into a 4K HDMI, USB 3.0, 3.5mm Audio Jack, USB-A, SD, and Micro SD. It's even painted in Space Grey to match your iPad Pro. So, if you want to make your tablet super versatile, this is the adapter you need.
Sign Up Now
GET THE VERY BEST OF GEARHUNGRY STRAIGHT TO YOUR INBOX