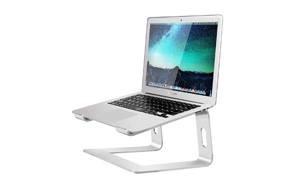 Soundance Laptop Stand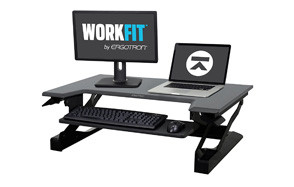 Ergotron WorkFit-T Stand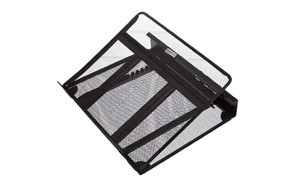 AmazonBasics Ventilated Adjustable Computer Stand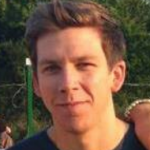 Nowadays, laptops are more than just tech accessories, many have come to rely on them as their sole workstation, both at home and in the office. While having a portable work device is super handy, the lower screen height tends to cause neck and muscle discomfort, which can be a bit of a problem when you're trying to focus on the work at hand. But, luckily for us, there's a solution! With the best laptop stand as part of your work desk setup, you can reduce tension in your muscles, lift your screen to the perfect eye-level and add extra care to your laptop too since the raised stand will improve the device's thermal performance. With our love for these nifty inventions, we've brought to you a reviewed list of what we think makes the cut of best laptop stands on the market.
The Best Laptop Stand
Laptop Stand Buying Guide & FAQ
How We Chose Our Selection of Laptop Stands
Quality–When it comes to investing in a stand that is very likely going to be supporting valuable and expensive equipment, then you want to make sure that the product you have selected covers quality standards in all areas. The quality of a laptop stand lies in its ability to serve its purpose while living up to the manufacturer's promise. Each of the items on our list has been chosen because of their reputation for living up to the quality features that they are advertised to deliver.
Ease-of-Use–Computer stands have been invented to make life easier, not more complicated. This is why we opted to only select from a line of models that are lightweight, are super easy to install (or require no installation at all) and can be moved around without much fuss.
Brand – While we don't like to make our decisions purely by the overall reputation of a brand, we do consider the history of the name behind a product. We pay attention to a brand's expertise and in this case, we sifted out laptop stands that we thought shouldn't make the cut despite the brand's popularity. In essence, we focused more on the brand's dedication to the item in question, instead of their market name as a whole.
Reviews–While we would love to say that we have tried out each and every lap desk on the market, we simply aren't equipped to embark upon such a costly adventure. So, we do rely on reviews from consumers who have, in fact, bought the products, tested them out and then voiced their opinions online. We think many reviews from a diverse customer base are less likely to form a biased opinion.
Price–We have endeavored to compile a list that displays a range of affordability without skimping on quality. We understand that everyone has to make their purchase within a budget, so we have kept your options versatile enough so that there should be at least one device on our list that meets your requirements and keeps your pocket happy.

Features To Look For In Laptop Stands
Ergonomic Design – While laptops are a magnificent invention that have benefited businessmen around the world, they do fall short when it comes to our physical body. With the right laptop stand, however, you can correct this problem to create a more ergonomic workstation that's kind to your physique as well as to your devices. We can recommend that you look for stands that offer a variety of adjustable settings while remaining sturdy and versatile.
Portability – If you make use of your laptop in more than one location then a bulky stand that's heavy in weight is simply a no go. Luckily, there's a good range of laptop stands that fold up into the light and compact structures and fit snugly into bags or laptop cases. Portable stands are perfect for travelers or for the businessman who is often on the go.
Adjustability – Laptop stands have been designed to encourage you to sit, stand or lie with a perfect posture, this way you are less likely to be susceptible to muscle fatigue and tension. Make sure that the stand you choose offers a variety of adjustment settings so that you can set both the height and angle of the device to meet your workstation preferences.
Material – The more durable the material type, the better. Soft metals are less likely to break and leave scuffs on desk surfaces, although some stands have been made from hardy plastics that are just as resistant. Some materials work better at keeping your computer cool, which is always a bonus and we do suggest that you keep an eye out for this feature.
Weight–If you are looking for a stand that can easily be moved from one surface to the next, then you want to opt for a lightweight device that preferably folds up. If you are keen on a workstation that can accommodate more than just one laptop or screen, however, then a heavier laptop table would be more suitable for your requirements.
Style – From our list above its quite obvious that laptop stands come in all shapes and sizes. Some are more modest in design while others feature a more aesthetic appeal. You have to decide if you are going for a more minimalistic approach or if you appreciate a stand that's engineered to be unique in appearance as well as functionality.
Features – Apart from the obvious purpose of a laptop stand, many models come with additional features that make life a tad more exciting, if not practical. Some exhibit useful qualities like cord organizers, mousepads, cooling pads and even a convenience factor where the stand can be converted into a dining or reading table too!

Laptop Stand FAQ
Q: What is a laptop stand?
A: A laptop stand is a brilliant invention that turns your computer into an ergonomic workstation - peaking the performance of the laptop as well as it's user. It raises the screen to eye-level and often tilts forward so that less strain is applied to your wrists as you type. Many stands also offer better ventilation for laptops which helps to prevent them from overheating.
Q: Who should invest into a laptop stand?
A: If you find yourself with a stiff neck and aching spine after a good session on your laptop, then we highly recommend you purchase one of these nifty stands to help you correct your posture and avoid aches and pains. These innovative inventions are also the ideal solution if you have a laptop that tends to overheat often and needs help with cooling down for peak performance. In short, if you find yourself using a laptop often, then s stand like one of the above is an excellent investment.
Q: How can a laptop stand improve my health?
A: While laptops are extremely functional, their screens tend to be very low (depending on your desk height).This often means that you have to strain your eyes, your neck, and even your spine to have a good view of the screen. A laptop stand or table eliminates this strain and tension by raising the device so that it sits at your eye-level – this, in turn, corrects your posture for a more comfortable experience while you are working at your desk. Many stands also tilt forward, so that your wrists sit in a less awkward position whilst typing or maneuvering a mouse.
Q: How high should my laptop stand be?
A: A well-designed laptop stand should be raised so that your eye level is 1 to 2 inches below the top of your screen when you're sitting or standing up straight. Essentially you should be staring directly at your screen instead of bending your neck to look down at it or straining to look up at it. Many health professionals agree that the perfect height varies between straight ahead and a 20-degree angle.
Q: Will the laptop stand fit any sized laptop?
A: Most models have been designed to accommodate notebooks and laptops of varying sizes. There are a select few stands, however, that have been uniquely designed to only fit certain laptop models. Please check the stand's specifications before making your purchase to ensure that your selection will fit the laptop you have.

Q: Won't a laptop stand cause a laptop to overheat?
A: Most laptop stands have been strategically engineered to prevent overheating, instead of being the cause of it. In our list above, you will see that many of the stands feature cooling pads, fans or surfaces that promote ventilation by allowing air to move under the laptop so that heat is not trapped in.  So, for the most part, the answer is no.
Q: Won't it be a pain to carry a laptop stand around wherever I go?
A: Each person has their own preferences, but with many of the laptop stands being so compact and lightweight, we don't see why carrying them around would be a problem, in fact, once packed into your bag or laptop case, you'll forget that the stand's even there, until you depend on its use, that is.
Sources:
The best laptop stands you can buy - Business Insider
Why You Need a Laptop Stand! - Thrive Global