Best Laptop Stands in 2021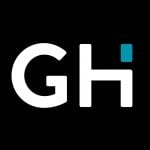 This product guide was written by GearHungry Staff
Last Updated
October 23, 2018
GearHungry Staff
GearHungry Staff posts are a compilation of work by various members of our editorial team. We update old articles regularly to provide you the most current information. You can learn more about our staff
here
.
GearHungry may earn a small commission from affiliate links in this article.
Learn more
Nowadays, laptops are more than just tech accessories, many have come to rely on them as their sole workstation, both at home and in the office. While having a portable work device is super handy, the lower screen height tends to cause neck and muscle discomfort, which can be a bit of a problem when you're trying to focus on the work at hand. But, luckily for us, there's a solution! With the best laptop stand as part of your work desk setup, you can reduce tension in your muscles, lift your screen to the perfect eye-level and add extra care to your laptop too since the raised stand will improve the device's thermal performance. With our love for these nifty inventions, we've brought to you a reviewed list of what we think makes the cut of best laptop stands on the market.
The Best Laptop Stand



Sitting down all day, working with your laptop on a desk can greatly affect your posture as well as induce unnecessary neck and shoulder pain. If that sounds familiar to you, the Soundance Laptop Stand is the solution to all your posture-related problems. For one, it has been designed to eliminate neck and shoulder pain that comes with hunching over your laptop for a long period of time. Furthermore, its reliable ergonomic construction looks out for your comfort in a way that you'll definitely appreciate.
In terms of construction, the Soundance stand is made from a high-quality aluminum alloy that is resistant to rust, meaning that this stand can last you for a very long time while still maintaining its sleek appearance. You'll also like that it is universally compatible with all laptops between 10 to 15.6 inches. With a range this wide, you can be sure that it will fit well with your device. What's more, it further incorporates an open-air design that allows natural air to continuously cool your laptop in order to prevent overheating, and it even includes a space underneath which is perfect for you to place a detachable wireless keyboard.
In addition, this laptop elevator features a rubber protector underneath that works as anti-slip rubber pads to ensure that your laptop remains in place. This also goes a long way to protect your desk or countertop from any damage. Even more, the Soundance stand also allows for cable organization thanks to space underneath, so you can easily keep your cable neatly out of the way to avoid distractions. All in all, with a simple and neat design, this stand can fit well in any environment or décor. 
Key Features:
Sturdy construction
Durable allusion alloy material
Slip-proof rubber padding support
One-step easy assemble
Specification:
Brand

Soundance

Model

LS1

Weight

2.2 pounds

The most compact laptop stand you'll ever come across, the Stelko MacBook Pro Stand is much more impressive than you can imagine. This stand is made from a lightweight aluminum material that not only makes it rust proof but also contributes to its lightweight feature. Even more, the Stelko computer riser is small and light enough for you to keep in your pocket for effortless and convenient use later on. Better still, it folds up even smaller for better space-saving and is also adjustable, meaning that you can manage its height to the position that best helps you maintain a comfortable posture.
As the name implies, this stand has been designed to work best with Apple MacBooks, however, it still works well with other laptop brands. It can comfortably accommodate any laptop between 12 and 17 inches; which is a good range. And if you constantly struggle with your laptop overheating on your desk or your laps, this little device here can solve that issue for you.
You see – it has been designed to not only minimize overheating but also improve airflow to ensure that your laptop remains cool and it further features rubber underneath the legs that is there to prevent slipping and to ensure that both the stand and your laptop remain in place during use. In addition, it sports a sandblasted and metallic silver finishing that complements the sleek design of Apple MacBook Pro and Air laptops, as well as other laptops. You may also be interested in some of these cool DJ laptop stands from our list. Check them out.
Key Features:
Portable construction
Silver anodized finish aluminum material
Sturdy frame
Specification:
Brand

Steklo

Model

X-Stand

Weight

5.8 ounces

When it comes to sleek and attractive designs, the MOFT Laptop Stand definitely takes the cake. This stand comes in four colors which are starry grey, silver, pink, and jean grey, all of which are sure to turn heads wherever you are. It further sports a slim construction that measures at only 1/9 inches thick for convenient usage. Believe us when we say that it only gets better as this stand has been designed to be an 'invisible laptop stand'.
Not sure what that means? Well, this stand sticks to the bottom of your device so that when your laptop is closed, it looks like there are no attachments. But when it is open, you can easily lift your PC with the stand underneath it. The good thing about this is that you never need to carry your laptop and your stand as separate items since this MOFT stand allows them to be one. And if you ever want to detach the stand, it's as easy as peeling it off.
In terms of construction, it has been made with premium materials so that even when you detach it from your computer, it does not leave a single mark or scratch. What's more, featuring a patented ergonomic design, this stand is well equipped with two height adjustments of 2and 3 inches. So, you can use whichever feels more comfortable for you. It is suitable for all brands of laptops up to 15.6 inches. So be sure to always have it in your laptop backpack wherever you go.
Key Features:
Foldable frame
Anti-scratch adhesive feature
Two-level adjustable settings




The Roost Laptop Stand prides itself in being one of the lightest and most portable laptop stands in the world, and if that alone doesn't catch your attention, then we don't know what will. It is made in the United States of America, and proudly too, so, if you're keen on locally made products, this is the one to look at.
Additionally, this stand is sturdily constructed so as to hold laptops weighing up to 9 pounds. It also features a flexible and universal design that makes it suitable for all laptop types including Apple MacBooks. When it comes to using your computer on the go, a desk doesn't cut it anymore as using your laptop on a flat desk over extended periods of time can result in back, neck, and shoulder pains. Furthermore, the Rooster Stand is an ergonomic laptop stand that helps to prevent you from experiencing pain while you use your PC.
For this reason, it is adjustable in height between 6 to 11 inches, so you can select a level that will put you in the most comfortable position to get your work done. No doubt, one of the best things about this stand is that it is both lightweight and foldable. You can easily fold it up and pack it in your backpack or luggage to use later during meetings, at the coffee shop, or even at the library. It further allows for the flow of air right underneath it and this generally prevents the overheating of your laptop and keeps it cool at all times.
Key Features:
Lightweight design
Collapsible
Compact construction
Specification:
Brand

The Roost

Model

roost

Weight

5.8 ounces
Rain Design mStand360 Laptop Stand

The Rain Design mStand360 Laptop Stand is one of those things that you'll have for a very long time. A lot of thought and effort was put into the construction of this stand, which you surely will appreciate once you see it at work. This laptop stand has been designed to uplift, simply put. It transforms your laptop from a device that causes you to strain when you use it. to a stylish and stable work station that brings you only comfort as you work.
Additionally, the Rain Design stand is made from aluminum, and it comes in the form of a solid, single-piece stand that provides you and your laptop with stability as you work. It further comes with a high-quality sandblasted and silver anodized finish that matches any Apple MacBook laptop, as well as other PC brands and also includes a swivel base; a feature that you'll definitely love as it allows you to share your screen while still maintaining its stability.
The rotating base of this stand sports a very slim profile of only 0.1 inches, which maintains the sleek overall appearance of the laptop elevator. The thinness and sleekness of this stand does not affect its performance though, as it is sturdy enough to hold laptops up to 8 pounds in weight. In addition, it includes an anti-slip rubber underneath to keep the stand in place. For more amazing equipment for laptops, check out our guide to the best laptop locks.
Key Features:
Aluminum body
Swivel base
Silver-anodized finished
Cable hole
Specification:
Brand

Rain Design

Model

10036

Weight

3.6 pounds
Avantree Adjustable Laptop Stand

Never mind working from the comfort of your own home, with the Avantree Adjustable Laptop Table you can work from the comfy confines of your very own bed! This versatile stand can simply be placed onto any flat surface and you're good to go! As one of the most positively reviewed ergonomic workstations available, this nifty laptop accessory does not only look pretty, but it also does a pretty good job at safely cradling a laptop at one's preferred height and angle too. With adjustable level and tilt settings, you can sit, stand or even lounge around as you sift through your tasks – all while keeping muscle spasms at bay. Once your work is done, convert the table into a dining tray or place a book onto the surface for some relaxed reading. For more great laptop accessories, check out our guide to the best laptop cooling pads.
Key Features:
A multifunctional table
An adjustable laptop stand
Folds up for easy storage
Lightweight and extremely portable
Specification:
Brand

Avantree

Model

HDLP-TB101-GRY

Weight

3.28 pounds




Sleek and modern in design, the mStand gets full marks for its aesthetics. If it's a pristine and organized workspace that you have in mind, then this laptop riser stand is most befitting. Sturdy enough for typing and even intense gaming, the tilted stand is perfectly finished with sports silver anodized and sand-blasted aluminum – an ideal match for Apple notebook owners. The mStandraises the view of your screen to a height of up to 15 inches for ideal ergonomics and together with a heat-sink panel, you can peak the performance of your body as well as your laptop. Our guide to the best vertical mouses features more great ergonomic products.
Key Features:
Raises screen height to eye level
Features a heat sink to keep laptop cool
Includes a cable management hole
Compatible with most laptops and Macbooks
Specification:
Brand

Rain Design

Weight

3 pounds
Griffin GC16034 Elevator Stand

With a minimalistic design, this reliable little critter is all about reducing clutter while performing well as an innovative laptop raiser. The Elevator works well with laptops up to 15 inches in size and the generous space between the holding arms and surface space allows for maximum circulation of air to keep your laptop from overheating. Complete with rubber straps to prevent movement and friction, this laptop table stand is a stellar quality product that accurately meets value for money. Be sure to check out our guide to the best ergonomic mouses for more great accessories like this.
Key Features:
Elevates laptop screen up to 5.5″
Provides enough room for your keyboard and mouse
Fits all laptops, Mac and PC
Provides 360 degrees of air circulation
Specification:
Brand

Griffin Technology

Model

GC16034-2

Weight

14.1 ounces
iQunixAluminum Ventilated Stand

Perfect your posture and work without fatigue when purchasing the iQunix Laptop Tray. Pleasing to the eye as well as to the pocket, this stand has been reinforced to be durable, reliable, and ever so user-friendly. The L-shaped frame construction not only brings your devices a better cooling experience but it also provides users with an ideal viewing angle which helps to better one's posture and prevents straining of the eyes and body. Anti-slip silicone pads keep your laptop in place while softer hocks ensure that surfaces remain free from scuffs and scratches. Standing desks are great for your posture too, so be sure to pick one from our list.
Key Features:
Ventilated stand helps to prevent overheating
Best 16° angle for comfortable typing and viewing
Stable and durable
Includes a lifetime warranty
Specification:
Brand

iQunix

Model

LStand-SR

Weight

11.2 ounces

This guy means business. Built to be a developer or designer's dream, this ergonomic sit/stand workstation ticks all the boxes for offering the ultimate desk experience. With the aid of the WorkFit-T Stand, you can use your laptop to meet deadlines, reach targets, and to play an intense game or two on the side. Fitted with a user-friendly shape and height adjustment mechanism, this desk accessory has been optimized for compact offices with limited desk space. Built to be strong and sturdy, the WorkFit-T comfortably accommodates up to 40 lbs of equipment.
Key Features:
No assembly required
A sit or stand workstation
Strong, sturdy and reliable
Helps to create more workspace
Specification:
Brand

Ergotron

Model

33-397-085

Weight

58.5 pounds
Probably the most compact and portable laptop stand on the list, the X-Stand is small in size but definitely big in stature. Designed to prevent your devices from overheating, this stand has been perfectly designed to securely cradle laptops with screen sizes of up to 17 inches. The slanted stand is angled perfectly to help prevent wrist fatigue whilst typing and screens are lifted to the perfect eye-level height for better ergonomics. This stand is most suitable for those who often attend out-of-office meetings and need a lightweight and portable stand that folds out quickly and with ease.
Key Features:
Provides stability for all MacBook and laptops
Designed to help prevent overheating
Sand-blasted and metallic silver anodized finish
Measures a mere 6.3-inches when folded
Specification:
Brand

Steklo

Model

X-Stand

Weight

7.2 ounces
AOOU Laptop Stand For Bed and Sofa




If you are on the hunt for a highly recommended laptop holder for bed, then we can give AOOU credit for filling this requirement diligently and with the utmost attention to detail. Versatile enough to be used as a portable computer desk, this device has been designed to be most befitting for days where working from the warmth of your own bed or sofa sounds more appealing than heading out to the office. With a range of adjustable heights and tilt settings, the AOOU Stand helps you to perfect your posture and prevent muscle straining whether you are sitting, standing, or lying down. As one of the more dynamic computer lap desks, this model also features a side mousepad and 2 built-in CPU cooling fans to better the performance of your notebooks and laptops.
Key Features:
Perfect laptop stand for bed
Lightweight and sturdy
Adjust settings with a simple push of a button
Compact enough for portable use
Specification:
Brand

AOOU

Model

LPDK01

Weight

3.26 pounds




The Nulaxy Laptop Stand has a design that we've seen time and time again when researching the best laptop stands. It's made from premium 5mm aluminum alloy and is fixed into one position. Now, this design is excellent if you want to raise the position of your laptop to stop you from looking down at it all day. However, if you want more versatility, it's not the best option because you can't adjust the height. One of the main benefits of this fixed position design is that it's much sturdier than other laptop stands. If you've spent upwards of $1000 on a laptop, you need to know it's not going to topple over and this stand provides that peace of mind. Another benefit of the alloy design is that it naturally displaces heat. It improves the ventilation and airflow of your laptop, making it perform better. Perfect for MacBooks, this laptop stand is available in all of the Apple colors  – silver, black, and space grey. 
Key Features:
5mm aluminum alloy material 
Fixed position design 
Heat dissipation 
Suitable for up to 17" laptops 
Max weight capacity – 8.8lbs 
Specification:
Brand

Nulaxy

Model

C3

Weight

2.09 pounds
Hippo & Frog Aluminum Laptop Stand

The Hippo & Frog Aluminum Laptop Stand has to be one of the cheapest ways to improve the ergonomics of your desk. Designed to raise your laptop up to eye level, this stand naturally promotes good posture and stops you from looking downwards and damaging your spine. It offers six different positions, so you can find the best option for your setup. This design also has the added benefit of preventing your laptop from overheating by improving the airflow underneath. 
One of the main reasons we like the Hippo & Frog Aluminum Laptop Stand (aside from the price) is that it's portable. It folds down small, making it easy to pack in your laptop bag or suitcase. This makes it absolutely perfect for digital nomads, traveling salesmen, and anyone else that works on the road. 
Key Features:
For 10-15.6" laptops 
Six levels of height adjustment 
Foldable design 
Prevents overheating 
One-year warranty 
Specification:
Brand

Hippo & Frog

Model

LP06

Weight

8.4 ounces
Laptop Stand Buying Guide & FAQ
How We Chose Our Selection of Laptop Stands
Quality–When it comes to investing in a stand that is very likely going to be supporting valuable and expensive equipment, then you want to make sure that the product you have selected covers quality standards in all areas. The quality of a laptop stand lies in its ability to serve its purpose while living up to the manufacturer's promise. Each of the items on our list has been chosen because of their reputation for living up to the quality features that they are advertised to deliver.
Ease-of-Use–Computer stands have been invented to make life easier, not more complicated. This is why we opted to only select from a line of models that are lightweight, are super easy to install (or require no installation at all) and can be moved around without much fuss.
Brand – While we don't like to make our decisions purely by the overall reputation of a brand, we do consider the history of the name behind a product. We pay attention to a brand's expertise and in this case, we sifted out laptop stands that we thought shouldn't make the cut despite the brand's popularity. In essence, we focused more on the brand's dedication to the item in question, instead of their market name as a whole.
Reviews–While we would love to say that we have tried out each and every lap desk on the market, we simply aren't equipped to embark upon such a costly adventure. So, we do rely on reviews from consumers who have, in fact, bought the products, tested them out and then voiced their opinions online. We think many reviews from a diverse customer base are less likely to form a biased opinion.
Price–We have endeavored to compile a list that displays a range of affordability without skimping on quality. We understand that everyone has to make their purchase within a budget, so we have kept your options versatile enough so that there should be at least one device on our list that meets your requirements and keeps your pocket happy.

Features To Look For In Laptop Stands
Ergonomic Design – While laptops are a magnificent invention that have benefited businessmen around the world, they do fall short when it comes to our physical body. With the right laptop stand, however, you can correct this problem to create a more ergonomic workstation that's kind to your physique as well as to your devices. We can recommend that you look for stands that offer a variety of adjustable settings while remaining sturdy and versatile.
Portability – If you make use of your laptop in more than one location then a bulky stand that's heavy in weight is simply a no go. Luckily, there's a good range of laptop stands that fold up into the light and compact structures and fit snugly into bags or laptop cases. Portable stands are perfect for travelers or for the businessman who is often on the go.
Adjustability – Laptop stands have been designed to encourage you to sit, stand or lie with a perfect posture, this way you are less likely to be susceptible to muscle fatigue and tension. Make sure that the stand you choose offers a variety of adjustment settings so that you can set both the height and angle of the device to meet your workstation preferences.
Material – The more durable the material type, the better. Soft metals are less likely to break and leave scuffs on desk surfaces, although some stands have been made from hardy plastics that are just as resistant. Some materials work better at keeping your computer cool, which is always a bonus and we do suggest that you keep an eye out for this feature.
Weight–If you are looking for a stand that can easily be moved from one surface to the next, then you want to opt for a lightweight device that preferably folds up. If you are keen on a workstation that can accommodate more than just one laptop or screen, however, then a heavier laptop table would be more suitable for your requirements.
Style – From our list above its quite obvious that laptop stands come in all shapes and sizes. Some are more modest in design while others feature a more aesthetic appeal. You have to decide if you are going for a more minimalistic approach or if you appreciate a stand that's engineered to be unique in appearance as well as functionality.
Features – Apart from the obvious purpose of a laptop stand, many models come with additional features that make life a tad more exciting, if not practical. Some exhibit useful qualities like cord organizers, mousepads, cooling pads and even a convenience factor where the stand can be converted into a dining or reading table too!

Laptop Stand FAQ
Q: What is a laptop stand?
A: A laptop stand is a brilliant invention that turns your computer into an ergonomic workstation - peaking the performance of the laptop as well as it's user. It raises the screen to eye-level and often tilts forward so that less strain is applied to your wrists as you type. Many stands also offer better ventilation for laptops which helps to prevent them from overheating.
Q: Who should invest into a laptop stand?
A: If you find yourself with a stiff neck and aching spine after a good session on your laptop, then we highly recommend you purchase one of these nifty stands to help you correct your posture and avoid aches and pains. These innovative inventions are also the ideal solution if you have a laptop that tends to overheat often and needs help with cooling down for peak performance. In short, if you find yourself using a laptop often, then s stand like one of the above is an excellent investment.
Q: How can a laptop stand improve my health?
A: While laptops are extremely functional, their screens tend to be very low (depending on your desk height).This often means that you have to strain your eyes, your neck, and even your spine to have a good view of the screen. A laptop stand or table eliminates this strain and tension by raising the device so that it sits at your eye-level – this, in turn, corrects your posture for a more comfortable experience while you are working at your desk. Many stands also tilt forward, so that your wrists sit in a less awkward position whilst typing or maneuvering a mouse.
Q: How high should my laptop stand be?
A: A well-designed laptop stand should be raised so that your eye level is 1 to 2 inches below the top of your screen when you're sitting or standing up straight. Essentially you should be staring directly at your screen instead of bending your neck to look down at it or straining to look up at it. Many health professionals agree that the perfect height varies between straight ahead and a 20-degree angle.
Q: Will the laptop stand fit any sized laptop?
A: Most models have been designed to accommodate notebooks and laptops of varying sizes. There are a select few stands, however, that have been uniquely designed to only fit certain laptop models. Please check the stand's specifications before making your purchase to ensure that your selection will fit the laptop you have.

Q: Won't a laptop stand cause a laptop to overheat?
A: Most laptop stands have been strategically engineered to prevent overheating, instead of being the cause of it. In our list above, you will see that many of the stands feature cooling pads, fans or surfaces that promote ventilation by allowing air to move under the laptop so that heat is not trapped in.  So, for the most part, the answer is no.
Q: Won't it be a pain to carry a laptop stand around wherever I go?
A: Each person has their own preferences, but with many of the laptop stands being so compact and lightweight, we don't see why carrying them around would be a problem, in fact, once packed into your bag or laptop case, you'll forget that the stand's even there, until you depend on its use, that is.
Sources:
The best laptop stands you can buy - Business Insider
Why You Need a Laptop Stand! - Thrive Global
Sign Up Now
GET THE VERY BEST OF GEARHUNGRY STRAIGHT TO YOUR INBOX