Best Hole Punches In 2022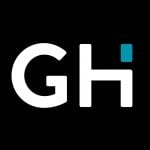 This product guide was written by GearHungry Staff
Last Updated
March 26, 2020
GearHungry Staff
GearHungry Staff posts are a compilation of work by various members of our editorial team. We update old articles regularly to provide you the most current information. You can learn more about our staff
here
.
GearHungry may earn a small commission from affiliate links in this article.
Learn more
Hole punches are the perfect organizational tools when taking control over your paperwork. However, if larger amounts of paper need to be punched regularly, it is advisable to purchase a punch for many sheets. This is equipped with an extended lever, which reduces the effort. In addition, sharper punches or hole drills are installed here. In this way, even large stacks of paper can be punched with one hand. However, as there are many hole punchers on the market with different designs, finding the right one is vital to maintain organizational strategies in workplaces. Luckily, we've put together a list of the best hole punch systems with outstanding features. You can rest assured of getting work done in the shortest time possible. Our list also varies from power tools to the most compact units for homes, offices, and schools. In that vein, here's a look at eight of the best hole punch systems on the market today.
The Best Hole Punch
Bostitch EZ Squeeze 40 Sheet 3-Hole Punch
Looking for the best hole punch that requires little to no effort? Then the Bostitch EZ Squeeze 40 Sheet 3-Hole Punch is what you need. This is our best option as it's easy to use, effective, and matches any desktop arrangement. On the subject of aesthetics, this unit comes built with a flat rectangular base that fits ergonomically into any desk space. More so, the addition of a rubber pad at the base keeps it properly secured while in use. This also ensures that there's extra comfort guaranteed for all hand sizes. Insightfully, this rubber base is also very wide in dimension, providing an easy grip advantage.
On top of all these great features, the Bostitch EZ Squeeze 40 Sheet 3-Hole Punch was intelligently created to ease out stress while in use. Even better is the fact that the application of force is cut down by 50% due to this unit's intuitive design. With the least amount of pressure needed, 1-40 sheets can be perforated effortlessly. Furthermore, this 3-hole punch was constructed with durable metal to assure long and reliable use; as such, it is sure to deliver clean results every time.
All in all, it's clear by looking at the overall design that the manufacturer also understands the importance of consistency, especially when perforating sheets in batches; thus, they added a paper guide, which allows users to comfortably line sheets in the exact manner each time which ultimately offers neater results. Lastly, we can't forget to mention that the Bostitch EZ Squeeze 40 Sheet 3-Hole Punch comes with a paper chip disposal compartment, which accumulates paper waste for an easy disposal process. For the most part, it offers compact features for multiple storage benefits. For more useful office equipment, check out our guide to the best paper shredders.
Key Features:
EZ Squeeze Technology makes operation easy
All-metal design
40-Sheet punch performance
Handle-lock system for compact storage
Specification:
Brand

Bostitch Office

Model

HP40

Weight

3.4 Pounds
Paper guide for punching consistency
Operates with 50% less pressure
Convenient paper chip disposal compartment
May produce inconsistencies when punching sheets
Handle lock/unlock feature needs extra precaution for operation
Plastic tray has a tendency to break
Swingline Desktop 74037 Hole Punch
A simple office punch is not always enough: punches that create four or more holes and are necessary for certain ring binders. Luckily, the Swingline Desktop 74037 Hole Punch offers an outstanding punching system, with 2-3 hole punching preferences. With more options at your fingertips, there's an increased level of organization for your workspace. This unit also brings intense precision to the literal and metaphorical table. For this reason, it was made with a patented pin technology that delivers the most concise perforations with every push. This encourages consistency and ensures pretty much anyone can use it efficiently.
What's more, the 9/32 inch diameter of each hole is suitable for all sorts of binding requirements. We also love the fact that it has a 10-sheet capacity, which works great for less intense filing requirements. Even better is the fact that the hole punch also offers alignment benefits when perforating sheets, making it a trusted unit for clean and professional results.
Made from durable metal, you can rest assured that you'll use this one for quite some time. In addition, it was crafted with a distinctive and professional design. The black and silver hue used here presents an aesthetically pleasing appearance, allowing the unit to match almost any desktop setting. As for its compactness, a removable chip tray compartment which can conveniently be emptied when full was added, which further goes a long way to keep your workspace as neat as possible.
Equally important, a replacement punch head is added to the Swingline Desktop 74037 hole punch package to assure optimal efficiency. This is useful in cases where the original punch head develops a fault; no doubt, it's always great to have a replacement at hand. Considering the 90 days warranty that Swingline included with this unit, there's a certainty of maximum security with the purchase of this hole punch. You may also be interested in some of the best laminators from our list, so check them out.
Key Features:
10-Sheet capacity
Patented pins
Easy-glide removable tray
Replacement Punch head included
Specification:
Brand

Swingline

Model

74037

Weight

1.6 Pounds
Beautiful black and silver design
Comes with a replacement punch head
Durable metal construction
May encounter inconsistencies
Only accepts sheets 11¼ inches and shorter
Some parts tend to break easily
Bostitch Office HP12 3 Hole Punch
The Bostitch Office HP12 3-hole Punch system has a slim and lightweight design that fits ergonomically on any desktop. With these features, it's easy to say that this is one of the most distinctive punching systems created by Bostitch. It's a 3 hole punch that delivers quick, clean and effortless results for both easy and tedious tasks. What's more, the slim design is a contributing feature to its effectiveness. Essentially, combining this with its all-metal construction, there's a guarantee of incredible performance for many years to come. Furthermore, the holes made in the sheets are set at a standard diameter of 9/32 inches, which is suitable for all paper binding and filing needs.
Additionally, the oversized paper chip compartment is another exciting feature that the Bostitch Office HP12 3-hole punch possesses. With this, you can punch numerous holes without being concerned about the waste compartment overfilling. More so, this provides an interrupted flow of tasks until there's a need to dispose of the paper waste. Once you add on the fact that the tray pops open in the most comfortable manner, you are sure of a hassle-free experience altogether.
As for its maximum capacity, 12 sheets are allowed, with neat and consistent holes guaranteed with each use. Equally important, the construction establishes it as one of the most compact paper punch systems for storage purposes. Whether it's in cabinets or drawers, this unit is designed to fit multiple locations comfortably. 
And for maximum security, a non-skid rubber pad is integrated at the base. Aside from keeping the hole punch steady for use, this rubber pad also serves as a protective design for desks and other surfaces where the unit would be placed. So, there are no scratch marks in your future with this one. For more handy products to have on your desk, check out our selection of the best electric pencil sharpeners.
Key Features:
12-Sheet capacity
Durable all-metal design
Anti-skid rubber base
3-Hole configuration
Specification:
Brand

Bostitch Office

Model

HP12

Weight

1.1 Pounds
Compact hole punch
Large paper chip disposal
Rubber non-skid base pad
Doesn't have a paper guide
Difficult to align sheets
May jam at times
Swingline Desktop 2-7 Hole Punch
Another spectacular hole punch system from a familiar brand is the Swingline Desktop 74030 Hole Punch. Intricately designed and optimized for delicate hands by the comfortable lever handle, this puncher effortlessly punches approximately twenty sheets of paper without complaining. Even better – it can even cope with (thin) cardboard thanks to the sharp punches delivered.
This heavy-duty hole punch has a notably compelling feature in its all-around construction which is the lever handle we talked about earlier. It eases off stress, ensuring that work is accomplished faster. And when comparing the punch with others, we love the fact that the lever is enveloped in a soft pad to bring extra comfort to your hands. No doubt, this is why it is often referred to as a LightTouch system with a surety of 50 percent reduced effort.
Apart from its unique construction, this paper hole punch has one of the most detailed adjustable features a punch can have. In its unaltered state, it's a 3-hole punch system, but can ergonomically be adjusted to a 4 hole punch and even a 7 hole punch. In addition to the convenience it brings, you will certainly benefit from more organization and filing preferences with this unit. Furthermore, it has a maximum capacity of 20 sheets, with accurate 9/32 inch diameter holes with each push.
Altogether, the Swingline Desktop 74030 hole punch is made using a durable metal, which guarantees longevity and reliability. Even better, the black and silver finish gives this unit a touch of professionalism and allows it to blend effortlessly into any desktop space.
For storage purposes, the handle on this heavy-duty hole punch locks down into place for a more compact advantage. From filing cabinets to drawers, this compact feature ensures this 3 hole punch fits ergonomically into most storage compartments. More so, to ensure your environment stays neat at all times, a paper chip disposal compartment is integrated to guarantee hassle-free hole punching.
Key Features:
Fitted with a wide and comfortable lever handle
Can punch up to 20 pieces of paper
Equipped with a removable tray base
Comes with three additional punch heads
Specification:
Brand

Swingline

Model

A7074030

Weight

2.2 Pounds
50% reduced effort
Compact lock-handle feature
Soft pad on handle
Tends to jam at times
May produce inconsistencies
Requires new punches to configure to a 7 hole punching system
Officemate 90092 2-Hole Punch
Most likely, you have come across those paper punches that make squeaking noises when punching a somewhat thicker paper stack or those that do not punch the paper in the middle. These scenarios are, in fact, very common with most punches out there. Amazingly, this two-hole punch has a whopping capacity of 30 sheets, which gets the work done as quickly as possible with no noise whatsoever. What's more, this circle hole punch from Officemate is an easy-to-use tool with features that anyone can easily adapt to and it effortlessly punches ¼ inch holes into sheets, with 2¾ inches from center to center.
Another distinctive feature on the Officemate 90092 2-hole Punch is its compatibility with prong fasteners which are tools often used to secure sheets of paper perforated with two holes. The prongs here, easily go into the holes and are fastened accordingly, making this tool essential for convenient additions to compiled files. Additionally, the Officemate 90092 hole punch can be used hand in hand with this tool, ensuring tasks are accomplished much faster and in an organized manner.
Also, due to the compact size of this hole punch, it can be stored pretty much anywhere and can be moved from place to place with ease. As for design, its black hue effortlessly matches all desktop settings, whether in an office desk or a home setup. And when it comes to usability, you simply have to release the lock system of the handle and start punching. This offers the privilege to use your palms to exert pressure, making the work extra convenient.
Officemate as a brand, also understands the importance of accuracy, and thus, incorporated a centering gauge on their unit. This gauge has an adjustable feature that ensures the sheets are set in the most accurate manner for precise punching. In the same fashion, a chip disposal tray has been included which can be emptied with ease without interrupting the flow of work. In the final analysis, we recommend the Officemate 90092 2-hole punch because its steel composition guarantees durability. Our guide to the best label makers features more great tools for your office, so check them out.
Key Features:
30-Sheet capacity
Adjustable centering gauge
Easy-to-empty chip tray
Durable steel construction
Specification:
Brand

Officemate

Model

90092

Weight

12 Ounces
Has a chip disposal tray
Compatible with prong fasteners
Compact design
Plastic bottom tends to fall off
Paper chips leaks
Hole distance not compatible with standard binder rings
Bostitch inPRESS 20 Hole Punch
There's no question about it – punched documents can be filed very easily. However, to ensure that they fit exactly into your file folder, the paper must be inserted at the appropriate marking. This is especially important so that the center really sits at the central marking which is usually located as a small triangular elevation between the punching segments.
The Bostitch inPRESS 20 Hole Punch has an advantage over other punching systems because of the incorporated ProPunch technology which offers advanced cutting for 50% less effort when punching. What's more, Bostitch specifically designed this unit to be easy to operate in order to help users get through their work schedules comfortably. Equally important, the ProPunch technology has benefits from a jam-free design for long and intermittent use.
As for the ergonomic handle, it offers the advantage of a smooth feel, providing comfort to your hands along with a compact lock-down feature, enabling easy storage in cabinets or drawers. Such a slick design also compliments the curved edges delicately crafted from premium quality metal for maximum safety. Certainly, this hole punch doesn't just look amazing but also has outstanding durable properties for long use.  
The manufacturer took a step further to add a paper chip disposal compartment fully secured within the base to ensure spillovers don't occur. This method of operation is equally quite convenient as the door simply needs to be flipped open so that the waste can be disposed of into a basket. This distinctive internal design is highly beneficial when it comes to maintaining a neat work environment at all points in time.
Not underestimating the power of precision and accuracy, Botstich also integrated a ruler for measuring spots for hole punching. This comes in handy, especially when perforating smaller sheets. In a similar manner, this feature is combined with an insightful paper guide compartment to keep the sheets properly aligned for hole punching. The Bostitch inPRESS 20 hole punch further has a maximum capacity of 20 sheets and comes in a sleek silver and black finish that complements any desktop arrangement. Given these points, we can conclude that this unit makes a brilliant addition to any workspace, so be sure to keep it on your home office desk. 
Key Features:
Patented advanced dies for easier punching
3 hole punch
20 sheets maximum capacity
Integrated paper guide for sheet alignment
Specification:
Brand

Bostitch Office

Model

2220

Weight

1.63 Pounds
Lock-down handle feature for compact storage
Built-in ruler for hole punching measurement
Non-slip base for extra security
May be slippery for sweaty palms
May become inconsistent in punching after a while
Tedious to align papers
Swingline 74133 3-Hole Punch
Swingline incorporated their SmartTouch trademark in the Swingline 74133 Hole Punch for a number of reasons. For starters, the SmartTouch identity comes with the advantage of less effort when punching. This is put in place with the incorporation of a soft pad on the handle of the hole punch, which enables more control when punching. Likewise, the soft grip offers enough comfort to the hands, which is important for long-term use.
Altogether, the SmartTouch presents 50% less effort for users in comparison to regular hole punch systems, rendering this unit outstanding. More so, this desk accessory goes further to punch cuts clean holes with a precise diameter of 9/32 inches, which is a standard size for binding and filing sheets.
Additionally, due to the good reputation Swingline possesses in engineering and technology, we are extremely confident that this unit is built to last. Its durable metal construction has outstanding compartments for long and reliable use allowing the unit to further accommodate up to 20 sheets while ensuring that the sheets are placed properly every time. Not to mention the built-in ruler that keeps the hole punching process precise, when perforating smaller sheets.
More so, Swingline is known for integrating intelligent features into their products, and the hole design on the disposal compartment is a good example. It has been integrated to allow convenient monitoring, helping you know when it's time to cleanout. As for storage, the lock-down handle offers compact storing benefits. For more cool products like this, check out our guide to the best stapling pliers.
Key Features:
3 hole punch
50% reduced effort
20 sheet maximum capacity
2-3 hole punching adjustable feature
Specification:
Brand

Swingline

Model

A7074133

Weight

1 Pounds
Sleek professional appearance
Soft grip on handle
Lock-down design for compact storage
Disposal compartment leaks chips
Not steady on sleek surfaces
Paper guide may be tedious to use
Officemate 90078 Hole Punch
In addition to clipboards, diary planners, dividing strips, and mechanical pencils, hole punches are indispensable, because in everyday work are very suitable for the organization and storage of insurance documents, notes from a seminar or for punching and sorting many other work and office documents.
If you're looking for a powerful tool to help punch more paperwork in the shortest time possible, then the Officemate 90078 Hole Punch is the recommended option. This heavy-duty system appropriately relieves pressure off your arms while conveying the needed force to punch holes accurately. What's more, it comes designed with an ergonomically built lever handle that offers the best control when in use. Even better is the fact the lever itself is easy to operate; all that is required is a little pressure and the system is bound to perform optimally. In addition, the curved edges ensure maximum comfort is achieved at all points during use.
Also impressive is the fact that this hole punch can accommodate 32 sheets comfortably, helping you get more work done in less time. Furthermore, an adjustable feature is also incorporated offering more options for binding and filing. This comes in the form of 2 to 3 hole punching adjustments depending on your requirements.
More so, the Officemate 90078 hole punch has one of the most easy-to-use disposal compartments. Here, the entire base of the product is crafted into a tray disposal unit (that's almost as large as the unit itself) which can comfortably be removed without spilling any of the paper chips. Furthermore, based on the size of this hole punch, the capacity of work that is bound to be accomplished, is unmatched.
Constructed with durable steel, this hole punch doesn't just get the work done fast but it is also a tool you can count on for tedious tasks. In the long run, this heavy-duty hole punch is guaranteed to surpass your expectations.
Key Features:
32 sheets maximum capacity
2-3 holes adjustable features
Heavy-duty steel construction
Powerful lever handle
Specification:
Brand

Officemate

Model

90078

Weight

5.03 Pounds
Large plastic waste disposal tray
Paper guide included
Easy to operate
Not compact
Heavier than regular units
Low quality paint finish
Sign Up Now
GET THE VERY BEST OF GEARHUNGRY STRAIGHT TO YOUR INBOX