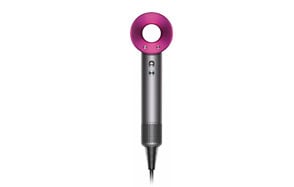 Dyson Supersonic Hair Dryer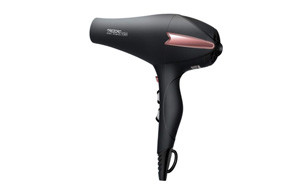 TREZORO Professional Ionic Salon Hair Dryer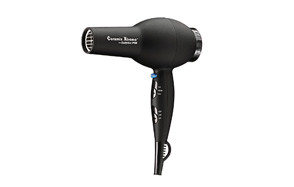 BaByliss Ceramix Xtreme Hair Dryer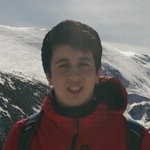 For every human, having the perfect hair results in confidence and a better self-representation. When the hair has suitable moisture, this is also an added advantage. However, this pushes for adequate hair tools to provide exactly that. Knowing that a hair dryer is an important hair tool that generally contributes to the overall appearance of the hair, this leads to our selection of the best hair dryers for men and women. These professional hair dryers are particularly aimed at delivering outstanding hairstyling results, as well as preserving the essential features the hair needs to look healthy and beautiful.
The Best Hair Dryer
Hair Dryer Buying Guide & FAQ
How We Chose Our Selection Of Hair Dryers
Brand - Brands that have a solid reputation when it comes to their products are always highly recommended. This is built upon their product's capacity and effectiveness. We made our selection today by carefully hand-picking the absolute best brands that are more than capable of delivering, and have a sound reputation.
Price - While making this selection, we put into place both effectiveness and pocket-friendly statistics. This led to our list of powerful hair dryers that have all the necessary functionalities, and will not in any way put a hole in your wallet.
Reviews - Reviews are an attestation to the claims of the manufacturers. It has a major role to play when it comes to the quality of a product. Knowing the importance of reviews, we have taken out the time to check the reviews on each product selected here. This has enabled us to get the absolute best men's hair dryers as well as those for women.

Features To Look Out For In Hair Dryers
Wattage - An important feature to look out for when choosing a hair dryer is the wattage power provided. This will determine how fast the hair dryer will dry your hair as well as the amount of airflow it will channel at once. If you're in search of a hair dryer that majorly cuts down the time it takes to dry hair, then the wattage is a tremendously important feature to look out for.
Size And Weight - When using a dryer, it is important to have convenience, for your arms to be as light as possible, and essentially, for the dryer to be mobile. Hence, the size and weight of a hair dryer is a key factor to consider. This will ensure that you get the best comfort and convenience out of your purchase.
Blow Dryer Material - If you're considering purchasing a dryer, it is highly essential to consider the materials used. Do they make the hair dryer more safe and convenient for use? Are there any benefits the materials have? Do they help to retain moisture, or dry out the hair excessively? These are just a few of the reasons to carefully take note of the materials used before making a purchase.
Extra Features - It is important to ascertain whether extra features have been included in the hair dryer you desire. These extra features could serve the purpose of making it more effective, convenient, easily maintained, or for easy storage. An extra feature could also be the inclusion of accessories for a better blow-out and styling experience. All these will add up to the working capacity of the dryer and will determine if it's a worthy choice.

Types Of Hair Dryers
Ceramic - Ceramic hair dryers comprise of either a ceramic coating or the ceramic is used as the main material for production. They also aid in the moisture retention process when the hair is being dried, and this is because it dries the hair starting from the follicles itself.
Ionic - Ionic hair dryers make use of ionic technology to advance the hair drying procedure. This ionic technology makes use of negative ions which help to break down the water from the hair at a faster rate, ensuring faster hair dry, with the advantage of preventing hair frizz.
Travel - A travel hair dryer is one that practically incorporates all the features of a working dryer that can be taken from place to place. It combines functionality with portability. It is generically lightweight and compact, and of ideal size to fit into bags as well.
Home Use - A blow dryer for home use is one that possesses all the needed features that both men and women require to have an ideal blow-out, while at the comfort of their home.

Hair Dryer FAQ
Q: Which is the best hair dryer to buy?
A: The best hair dryer to buy solely depends on your needs and desires. These needs and desires revolve around the intent of use. This could be for styling benefits, to save the most time while drying hair, or to retain moisture while using a dryer. This will further determine which is the best hair dryer for you to purchase.
Q: What makes a good hair dryer?
A: A good hair dryer comprises of the most effective features all working hand in hand to achieve maximum results. A good hair dryer is one that adequately lives up to the expectations of all the claims of functionality, and even exceeding these expectations.
Q: Is ceramic or ionic hair dryer better?
A: Both the ceramic and ionic hair dryers have their distinct purposes that aid in hair drying processes. These are individual advantages that make the ceramic and ionic hair dryer useful distinctively, but not more useful or convenient than the other.
Q: Can I use a hair dryer every day?
A: Using a hair dryer everyday can cause your hair to dry out excessively, which is why it is not a recommended procedure for everyday use. However, if it is unavoidable to use a dryer every day, there are safety methods that should be incorporated in order to protect your hair from drying, and a useful hair dryer should be added as an advantage.