Best Minoxidil For Men in 2022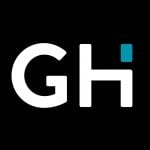 This product guide was written by GearHungry Staff
Last Updated
March 29, 2018
GearHungry Staff
GearHungry Staff posts are a compilation of work by various members of our editorial team. We update old articles regularly to provide you the most current information. You can learn more about our staff
here
.
GearHungry may earn a small commission from affiliate links in this article.
Learn more
Every week it seems a new treatment pops up on the Internet promising relief from the scourge of hair loss. The fact is, however, that as of this writing there are, for all intents and purposes, still only two proven ways to turn back the clock on thinning hair: transplants and Minoxidil.
The Best Minoxidil For Men
Rogaine Mens Regrowth X-Strength 5 Percent Unscented



Perhaps picking up on the success products like Basic Care Minoxidil are enjoying Rogaine has introduced a fragrance free version their own popular 5% Minoxidil hair regrowth solution. In a short time this has become one of the company's most popular products and it's easy to see why. You get all the benefits of their standard Minoxidil formula without the scent some men find annoying or unpleasant and with less irritation to the scalp as well. Simply apply it twice a day to the affected area and be patient. It will take a couple of months to right the ship. Not recommended for women or those who experience sudden or patchy hair loss. Be sure to also check out our list of the top dandruff shampoos for more helpful items like this. 
Key Features:
3 month supply
5% Minoxidil topical solution
Boosts hair regrowth by up to 25%
Number 1 dermatologist-recommended brand
Visible results in as little as 12 weeks
Specification:
Brand

Rogaine

Model

70011

Weight

6.1 ounces
Men's Rogaine 5% Minoxidil Foam for Hair Loss and Hair Regrowth

Rogaine isn't the world's number one dermatologist recommended brand for nothing! They make Minoxidil based products that truly deliver outstanding results, and for those of you who prefer the consistency of a foam, then you'll love our next product choice. Featuring tricho-prime technology, this three month supply of foam contains 5% extra strength Minoxidil. Its clinically proven, fast-acting, and easy to apply and can deliver results in as little as twelve weeks. You can expect to experience hair regrowth of up to 25%, which is pretty impressive stuff.
What's unique about this formulation is that it features a combination of hard-working, active ingredients to deliver multiple benefits. The tricho-prime technology works immediately on contact to create the optimum healthy hair regrowth environment. Alongside the high levels of Minoxidil that are proven to restore and revive hair follicles, you'll also find botanical extracts to maintain a healthy and conditioned scalp and also AHA's, which promote natural skin exfoliation. The combination of these ingredients delivers thicker and fuller hair by boosting hair follicle activity and protein production. Available in an easy to apply, drip, and mess-free foam, the manufacturer recommends using twice daily to achieve the best results.
Key Features:
3 month supply
5% Minoxidil in a foam solution
Tricho-prime technology with botanical extracts and AHA's
Number 1 dermatologist-recommended brand
Visible results in as little as 12 weeks
Specification:
Brand

Rogaine

Model

Rog-9532

Weight

6.4 ounces
Kirkland Minoxidil For Men 5 percent Extra Strength




Kirkland Minoxidil 5% adopts the now widely accepted 5% standard for Minoxidil products for men. The main difference between Kirkland's brand of Minoxidil treatment and a brand like Rogaine is price. A secondary difference is that you may, repeat may, experience a bit more scalp irritation with this than you would with its better known competitor. Effectiveness-wise however you are likely to discern little if any difference. It will still take a couple of weeks of regular use to arrest hair loss and then perhaps another couple of months to see actual regrowth. But what's a few months if it means getting some or most of your hair back? Apply the product to your dry scalp. Let it sit for 4 hours and then shower out. You may also be interested in some of the best hair vitamins from our list, so check them out.
Key Features:
6 month supply
5% Minoxidil topical solution
Reactivates hair follicles and stimulates regrowth
Easy to apply formulation
Effectively tackles male pattern balding
Basic Care Minoxidil For Men Topical Solution 5%




Basic Care Minoxidil Topical Solution is an Israeli product that is gaining serious traction in the hair regrowth market. It's easy to use, contains no artificial preservatives, no parabens or lanolin and no fragrances. Like all Minoxidil products this one reactivates dormant hair follicles to produce hair growth; a process that will typically take 2 or 3 months to fully appreciate. The most compelling reason Basic Care Minoxidil has attracted attention is that its formulation is typically less irritating to the scalp than many other hair regrowth products. Bottom line is that it won't necessarily regrow hair any faster but your scalp won't be singing the blues while you wait for your hair to reappear.
Key Features:
6 month supply
5% Minoxidil topical solution
Reactivates hair follicles and stimulates regrowth
Liquid solution for applying to the scalp
Use twice daily for best results
Specification:
Brand

Basic Care

Weight

6.7 ounces
Minoxidil For Men Rogaine Hair Loss & Hair Thinning Treatment




Rogaine is the original Minoxidil product, rushed to market shortly after the hair growth properties of Minoxidil were discovered more than 30 years ago. It was the first FDA approved hair restoration product and remains, without a doubt, the product with the widest name recognition. This version of Rogaine contain 5% Minoxidil, which is widely considered to be the optimal mixture these days. If there's a misconception people still have, even about a product as well-known as this, it's that Rogaine will result in immediate hair growth. It won't. Using Rogaine is like turning a cruise ship. It takes time. Sometimes a few weeks before the hair loss stops and then a month or 2 for you to see actual regrowth. Which you will. If you stick it out.



Lipogaine is cagey about acknowledging the fact that their product uses Minoxidil, but it does. Exactly why they would be reluctant to acknowledge the only known chemical compound to actually regrow hair is curious. Perhaps they want to carve out a niche for themselves with those opposed to using 'big pharma' products. To that end they certainly play up other aspects of their formula including various DHT blockers, saw palmetto extract, 5-reductase inhibitors and more. But marketing aside the fact is Lipogaine utilizes a 5% Minoxidil formula that will do the job if given the time. You're advised to apply Lipogaine twice as day to the affected area and then shampoo it out after 3 hours.
Minoxidil For Men Buying Guide and FAQs
Q: How does Minoxidil work?
A: Minoxidil was not developed as a hair loss treatment. It was actually hoped it would be an effective treatment for high blood pressure. As clinical trials proceeded however it became apparent that the medication had one very obvious side effect: hair growth. It quickly became apparent to the powers that be running the clinical trials that there might be gold in all that excess hair growth. A short time later Rogaine became the first FDA-approved topical treatment for hair loss.
While the exact mechanism by which Minoxidil performs its magic is not completely understood what is known is that it somehow manages to re-open previously dormant follicles and stimulate growth. It also seems to promote what is known as the "anagen" stage of hair growth and by so doing stimulates the production of a greater number of hairs. While there are still unknowns when it comes to Minoxidil as we mentioned, 30 years of experience indicates that is basically a safe and effective treatment hair loss in the vertex region of the scalp with a majority of users reporting significant regrowth of hair.

Q: What is the Best Way to Apply Minoxidil?
A: In most cases Minoxidil is applied directly to the scalp twice a day. Your scalp should be dry at the time of application and you'll be advised to leave it in place for anywhere from 2 to 4 hours after application and before shampooing it out. It is while the product is drying and soaking into the scalp that irritation (if any) typically occurs. Some Minoxidil products come in the form of a foam which you spray onto the affected area and then work in with your fingers. Other Minoxidil products take the form of a liquid that is applied using an eye-dropper type applicator and then gently massaged into the scalp. In order to ensure you don't experience unwanted hair growth in other regions make sure you wash your hands thoroughly after applying any Minoxidil product.
Q: Should I be Using 2% or 5%?
A: When Rogaine first hit the market back in 1988 the FDA only approved a 2% by volume mixture. Part of that was because of the paucity of long term clinical findings. After 20 years or so of widespread use with no significant contraindications coming to light higher concentrations were allowed and today 5% is widely considered to be the optimal concentration. Even so, 5% is not typically recommended for women due to its tendency to produce unwanted facial hair. (Although there are plenty of women who would rather deal with some unwanted hair on their face than not enough hair on their head.) Pregnant and nursing women are also usually advised against using the stronger concentration due to potential side effects. Essentially the stronger the concentration of Minoxidil the greater the chance of side effects.
Q: What Causes Hair Loss?
A: Hair loss has been an issue as long as man has had mirrors to notice he was losing his hair. But for all the research and all the theories and all the effort a "cure" for baldness has eluded members of the medical community. Even to this day there are only 2 known treatments that are proven effective for hair loss: transplants and Minoxidil. The main reason a cure has eluded the best and brightest minds is that the exact causes of hair loss remain largely mysterious. The leading theories today include hormonal changes, various medical conditions, side effects of medication and DNA. Of all the potential causes for hair loss genetics seems to be the most logical. Unfortunately altering a person's genetic code to prevent hair loss is roughly akin to altering their genetic code to change the color of their eyes. Might it happen someday? Sure. Probably not any time soon however.

Side Effects
Few medications are without side effects and Minoxidil is no different. In general Minoxidil side effects range from the mild and fairly common to the severe and uncommon. Some people will in fact experience no side effects at all when using a Minoxidil-based product. That said here are the known side effects of Minoxidil ranked from mild and common to rare and more serious.
Fairly Common and Mild
Irritation of the scalp.
Growth of hair in unwanted areas.
Dizziness
Drowsiness or general feeling of fatigue.
Skin rash.
Swelling or bloating.
Uncommon and/or More Serious
Numbness in the extremities.
Nausea.
Vomiting.
Breast tenderness.
Accelerated heart rate.
As we said not everyone will experience these side effects. Some will have no negative effects from using Minoxidil. However, if you experience any of the more serious side effects you should cease using Minoxidil and contact your doctor immediately.
Sign Up Now
GET THE VERY BEST OF GEARHUNGRY STRAIGHT TO YOUR INBOX