Best Dry Shampoos For Men In 2022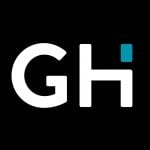 This product guide was written by GearHungry Staff
Last Updated
May 10, 2019
GearHungry Staff
GearHungry Staff posts are a compilation of work by various members of our editorial team. We update old articles regularly to provide you the most current information. You can learn more about our staff
here
.
GearHungry may earn a small commission from affiliate links in this article.
Learn more
Dry shampoo as a commercial product has been around since the 1940s. But as an idea, the concept of introducing a powdery substance to your hair in order to absorb oils and tide you over between proper washings goes back some 500 years. Many dry shampoos come in an aerosol can while others forgo the spray delivery system and instead provide a simple bottle of powder that you work into your hair with your hands. But whether you're a gal or a guy, a fashionista or business traveler you'll find plenty to like in today's best dry shampoos.
The Best Dry Shampoo For Men
The Well Groomed Guy Men's Dry Shampoo

Most dry shampoo manufacturers use aerosol sprays to deliver their product. The Well Groomed Guy takes a slightly different approach. They provide you a bottle of their outstanding kaolin clay and rice starch powder. You simply put a small amount of The Well Groomed Man dry shampoo in your palm and work it into your hair until you've achieved full coverage.
When you finish your hair is fuller, fresher and feels like you just emerged from the shower. There's no sectioning off your hair to apply a spray. No having to cover your eyes to protect them from the butane delivery agent and no nasty aerosol can to try and figure out how to dispose of when you've used it all.
The Well Groomed Guy dry shampoo is comprised of all natural ingredients like eucalyptus, horsetail powder, kaolin clay and organic rice powder. It protects your scalp while at the same time ridding your hair of unwanted oily buildup and unattractive matting that can occur on the day between washes. It's particularly effect for those who travel on business and often need to spruce up on the run before a big meeting.
If you're looking for a single product that will elevate your grooming kit to the next level The Well Groomed Guy Mens Dry Shampoo is our hands down Best Choice. Make sure you also check our guide to the best hair growth shampoos.
Key Features:
Reduces greasiness, adds volume
Mild eucalyptus scent
With kaolin clay, rice powder and more
Convenient travel-size bottle
Protects both scalp and hair
Specification:
Brand

The Well Groomed Guy

Weight

2.56 ounces
John Frieda Luxurious Volume Dry Shampoo




If you have fine hair you know how easily it can get dirty and how difficult it can be to maintain a clean, full look. Especially if you haven't had the time or opportunity to shower. Fine hair may not be any more oily than other hair but it shows it more. So when it comes to choosing a dry shampoo you want one that's made with the vagaries of fine hair in mind.
John Frieda has you covered with their Luxurious Volume Dry Shampoo. This is super simply to use, doesn't leave behind any powdery residue, effectively absorbs oil in your hair and on your scalp and leaves you feeling like you just emerged from the shower. (At least like your hair just emerged from the shower.)
If you want to take a hair dryer or some other styling tool to your hair after applying JF Luxurious Volume it's no problem. It can stand up to temperatures of 428 F without being compromised. Unlike some other dry shampoos Luxurious Volume goes on dry and stays that way. It has a light, pleasant enough scent, is safe for your color-treated mane and dissolves into your hair with a light brushing. A hard-to-beat grooming value.
Key Features:
Safe for colored or dyed hair
Absorbs oil, leaves no residue
Won't discolor hair
Ultra-fine rice starch base
Effective up to 428 Fahrenheit
Recommended for fine hair
Specification:
Brand

John Frieda

Model

23781

Weight

5.3 ounces
Hair Dance Volumizing Dry Shampoo

Volumizing Dry Shampoo from Hair Dance is another non-spray powdered dry shampoo for greasy hair that you apply to your hand and then work into your scalp. The makers are very environmentally conscious and strive to produce a grooming product that is safe and promotes sustainable, respectful manufacturing techniques.
There are no aerosols here. No parabens, talc, phthalates or baking soda. It's certified vegan, never tested on animals and comes in an easily recyclable glass bottle with a label that itself is made from recycled paper. If you're not into running roughshod over the planet it's a company after your own heart. But the most important question is; does it work? Happily the answer to that is a resounding "yes".
Just put a teaspoon-sized amount in your palm and massage it into your scalp. Afterward, brush it through until it is completely absorbed and voila! You're finished and your hair looks and smells great. You have a choice of grapefruit or lavender scents and Hair Dance Dry Shampoo will work with all hair colors and textures. Volumizing Dry Shampoo is ideal to take on vacation or business trips when you don't always have ready access to a shower but you want and need to look great. Our handy guide to the best dandruff shampoos features more great products like this. 
Key Features:
Vegan friendly, cruelty free
No parabens, non-aerosol
Adjustable spray volume
Ideal for travelers
Works with all hair colors
30-day money back guarantee
Specification:
Brand

Hair Dance

Weight

1.6 ounces
Duke Cannon News Anchor Quick Fix Dry Shampoo

While the name may leave something to be desired the good news is that Duke Cannon News Anchor Quick Fix dry shampoo is anything but a bad joke. Sure, you may have trouble resisting the urge to do your best Ron Burgundy imitation as you size yourself up in the mirror after using News Anchor Quick Fix. But the results will speak for themselves. You'll be ready for prime time any time of the day or night.
Quick Fix contains a tapioca starch base and activated charcoal that work their way into your hair absorbing oil, releasing dirt and building volume. There's also wheat protein to strengthen your hair down to the roots and vitamin B5 that will help your hair retain moisture. By the time you've worked the last of it into your mane you're going to feel lighter and cleaner and look better. And that's what it's all about.
You don't ever have to be the victim of a showerless start to the day if you have Duke Cannon with you. If you travel a lot for work this is the perfect addition to your on-the-road grooming kit. You might want to keep a can at the office as well so you can always look your best during client meet and greets or when you have to make a big presentation. If you like to take care of your beard, check out our guide to the best beard shampoos as well.
Key Features:
Adds texture, removes oil
Tapioca starch base
Cruelty free, paraben free
Wheat protein strengthens hair
Vitamin B for hydration
Made in the US
Specification:
Brand

Duke Cannon

Weight

7.2 ounces
OGX Extra Strength Argan Oil Dry Shampoo

OGX Extra Strength Argan Oil Dry Shampoo is marketed toward women but the truth is it will work equally well on anyone's hair. OGX Dry Shampoo for greasy hair is great for any color hair of any texture and adds body and a light engaging scent where before there was a flat, oily mess. If you've hit the snooze button one too many times and need to hit the road without a shower it will allow you to arrive at work looking and smelling great and feeling spry and ready to go.
This is a non-aerosol spray that penetrates to the scalp to absorb excess oils and provide body and shine. If you have thin hair you'll find it particularly effective but it will work effectively on thick hair as well. The Moroccan argan oil and silk proteins infuse your hair with body and help it retain needed moisture. The scent, while not exactly masculine, is simply nice with a slightly exotic air both women and men are likely to find appealing.
OGX makes a full line of hair care products but their Extra Strength Argan Oil dry shampoo really separates itself from the pack by way of its easy effectiveness and affordability. You can pay more for other dry shampoos and get a lot less. Love this product? Check out our review of the best body washes for our top picks. 
Key Features:
Renews and revitalizes
Not tested on animals
Infused with Moroccan argan oil
Light engaging scent
Silk proteins for luxurious texture
Safe for color-treated hair
Specification:
Brand

OGX

Model

64091

Weight

6.4 ounces
Batiste Dry Shampoo Beautiful Brunette

Batiste Dry Shampoo does a great job removing oil from your hair and letting your scalp breathe even if you haven't been able to shower for a day or two, or three. This particular version of their dry shampoo is formulated with a vaguely brownish hue to dovetail with brunette manes, although the color spectrum it will work with is wider than you might think.
Simply spray Batiste Dry Shampoo into your hair and work it in with your brush. The company claims it doesn't matter if you do so before or after you style your hair. But truth be told, if you're going to use a dryer or curling iron it's better if you work it in first. The results will stand on their own. Your hair is going to regain that full, just-showered look and you won't smell like you work at a hair spray factory when you're done.
This is a waterless formula that uses a rice starch base to absorb oils. It's not tested on animals, is certified vegan friendly and, with its hint of brown color, is actually a viable alternative to dyes when it comes to covering up bits of grey. This is one of the best hair products for men out there.
Key Features:
Not tested on animals
Certified vegan friendly
Instantly renews limp hair
Waterless formula absorbs grease
Gluten-free
Ideal for darker hair
Specification:
Brand

Batiste

Model

5010724527474

Weight

6.6 ounces
Living Proof Perfect Hair Day Dry Shampoo




Living Proof Perfect Hair Day won't quite deliver a perfect hair day but it will provide a reasonable facsimile. It goes on fast and light, works in easy and does a better than average job restoring volume and a bit of luster to your locks. It contains odor neutralizers that pave the way for the light, clean scent to take over and it does a good job restoring a less haggard feeling to a scalp that hasn't been properly washed in a few days.
The combination of rice starch and hydrated silica absorb oils, a proprietary polymer banishes dirt and seals each hair against further soiling (at least temporarily) and the act of brushing actually removes the now-loose dirt and restores body. Fast, easy, effective grooming in a can. It's what the modern world is all about. You'll pay a bit more for its easy effectiveness however. If you like styling your hair, check out our guide to the best hair sprays.
Key Features:
Absorbs sweat and oil
Light clean scent
Pack of two 4oz cans
Works with any hair color
Great for business trips
Made in the USA
Specification:
Brand

Living Proof

Weight

11 ounces
Amika Perk Up Dry Shampoo

Amika Perk Up Dry Shampoo has a cutesy can that's aimed squarely at young women but guys that can get past the packaging will find a lot to like here too. Like a lot of dry shampoos it uses a rice starch base to absorb oils and revitalize limp, dirty hair. It does a good job removing less entrenched dirt and an even better job restoring volume to your hair.
It's not going to leave a dusty residue if you brush it out properly and it won't leave your scalp so arid you replace dirt-related itching with dry-related itching. It's easy to apply, easy to work into your mane, easy to brush out and (relatively) easy on your wallet. But while there is no talc, which is good, the manufacturer says nothing about whether it's tested on animals. Which isn't typically a great sign. But make of it what you wish. Love this product? Check out our review of the best hair gels for our top picks. 
Key Features:
Rice starch to absorb oils
Safe for color-treated hair
Contains no talc or aluminum
Award winning formula
Cleans and deodorizes
Made in Brooklyn USA

Not really a kit Hask Dry Shampoo is an effective way to restore your hair to a bit of respectability when you don't have time or the ability to hop into the shower. Like most dry shampoos it uses a rice starch base to absorb oil from your hair and scalp. But it doesn't stop there. It also tosses charcoal powder into the mix to enhance its oil absorbing qualities and you can feel the difference if you compare it to some other dry shampoos.
The thing is, all that extra oil absorption, while effective at restoring a fresh light feel to your head, also means you probably shouldn't use this on consecutive days unless you want to leave your scalp feeling like the floor of the Gobi Desert. That said Hask Dry Shampoo does a good job restoring body to your hair and has a delightfully clear and clean citrus air about it that is a welcome change to the over-the-top hair spray odor emanating from some dry shampoos. It's free of parabens, aluminum, gluten and artificial colors but contains artificial fragrances and nothing is said about whether it's cruelty free. Which doesn't mean it isn't. Just that they don't say. Find more great products like this by checking out our guide to the best hair oil.
Key Features:
Effectively absorbs oil
Infused with charcoal powder
Sulfate and paraben free
No gluten, paraben or artificial colors
Allure Magazine award winner
Light citrus scent
Specification:
Brand

Hask

Model

37983A

Weight

1.15 pounds
Tigi Rockaholic Dirty Secret Dry Shampoo

Our final entry on this best dry shampoo list comes to us from Tigi. Their Rockaholic Dirty Secret Dry Shampoo will help you keep your unshowered self to yourself by making your hair look like you spent hours on it. It's a no-nonsense dry shampoo for greasy hair that doesn't make any claims about saving the world or ending poverty. It just gets into your hair, absorbs oils, banishes dirt and restores volume.
It's remarkably easy to work into your hair and doesn't leave a powdery residue behind. It will work equally well with any color hair of any texture. There's nothing fancy here. It uses the same type of rice starch powder base many other dry shampoos do and delivers it via an aerosol can that's large enough to hold you for a while. The real attraction here is not that it redefines dry shampoos, it's that it works reasonably well and has a nice low price.
Key Features:
Safe for any color hair
Absorbs excess grease and oil
No artificial colors
Light clean scent
Leaves no powdery residue
Made in the USA
Specification:
Brand

Bead Head

Model

4046

Weight

2.4 ounces
Dry Shampoo Buying Guide
How We Chose Our Selection Of Dry Shampoos
Dry shampoo is one of those products that has quietly gone about amassing a huge customer base over the past half century. Chances are someone you know uses or has used it and simply never talked about it. Such was the case with us. When the time came to review this product a surprising number of our staff admitted to using it on a fairly regular basis. We polled them, brought in dozens of different brands to test as well and sought input from salon owners and others with extensive experience.
You won't see many of the most well-known hair care brands in our list. That's not because they don't make dry shampoos, most of them do. But we made our decisions based strictly on our testing experience, everyday user feedback as well as professional feedback. And while we're always on the lookout for great values even the best dry shampoo isn't going to break anyone's bank. So price was never an overriding concern.
Sign Up Now
GET THE VERY BEST OF GEARHUNGRY STRAIGHT TO YOUR INBOX