Best Hair Sprays For Men in 2022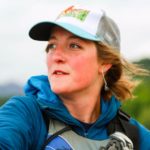 This product guide was written by Josette Deschambeault
Last Updated
April 16, 2018
Josette Deschambeault
Josette is a professional outdoor guide who lives and works in Southeast Alaska, Colorado, and Maine. When she's not rafting, hiking, skiing, or camping with her dog, she writes and edits for multiple outdoor and lifestyle publications.
GearHungry may earn a small commission from affiliate links in this article.
Learn more
There aren't a lot of hairsprays that are made specifically for men but there are some and there is an even greater number of unisex hairsprays intended for use by anyone with hair. While pomades and gels tend to rule the roost as far as guys are concerned these days we believe it's the enlightened man who explores all his options and hairspray is one that has a lot going for it. No longer the over-scented, ozone-destroying spray concrete of the past, today's hairsprays take you, your coif and your world into account. Picking the right one though will depend on your weighing a number of factors, including the look you're after for your mane and your hair type. That said, here are the 6 best hair sprays for men.
The Best Hair Spray For Men
John Frieda Luxurious Volume Forever Full Hairspray for Fine Hair
John Frieda goes right after the fine hair market with their Luxurious Volume, Forever Full Hairspray. Like the L'Oreal Elnett hairspray profiled above Forever Full utilizes an ultra-fine mist to achieve comprehensive penetration of your fine hair and make sure every strands is swaddled in effective, lightly scented hold. In spite of this it doesn't ever seem to leave any unsightly or hard-to-remove residue on your hair and while the bit of crunch you'll get with Forever Full is to be expected it's not as bad as running a palmful of mousse through your do.
Make sure your hair is good and dry before applying and don't be afraid to apply a generous amount. Keep in mind too that while John Frieda Luxurious Volume Forever is formulated for thin hair it also does an outstanding job on normal and even thick hair due to its penetrative abilities. You may also like some of these handy hot air brushes from our list, so check them out.
Key Features:
Humidity-resistant
Eliminates buildups
Caffeine vitality complex formula
10 ounces
Specification:
Brand

John Frieda

Model

717226148590

Weight

11.8 ounces
L'Oreal Paris Elnett Satin Hairspray
Most women are well acquainted with L'Oreal, most guys however may need an introduction. L'Oreal is the world's largest cosmetics company. It's based in Paris and has been producing world class makeup and personal grooming products for nearly a century. Now that we have that out of the way we can say that their Elnett Satin Hairspray is well deserving of its esteemed reputation producing a firm but supple hold that will make you look great no matter what your chromosomal structure may be. It's resistant to humidity, unscented and provides a light sheen that's tasteful and attractive.
Elnett Satin uses an ultra-fine mist to penetrate deep into your do and grab hold of the total hair, not just the part nearest the spray. While Elnett Satin Hairspray will hold your hair in place all day you can also loosen things up a bit and still retain a decent amount of hold by running a brush through it, lightly. Regardless of the texture of your hair you're going to find plenty to like with L'Oreal Paris Elnett Satin Hairspray.
Key Features:
11 ounces
Brush-able hold
Micro-diffusion technology
Humidity-resistant
Specification:
Brand

L'Oreal Paris

Model

Eln-7582

Weight

13.38 pounds
TIGI Bed Head Hard Head Hair Spray
TIGI Bed Head Hard Head Hair Spray isn't kidding around when it comes to providing hold. The great thing about this unisex hair spray is that it keeps your do in place without making it feel like you've applied a coat of polyurethane to your scalp. There's a reasonable amount of play in the finished do and very little mouse-like crunchiness. Aware that hair control products have a tendency to dry hair out over time TIGI Hard Head contains moisturizers that absorb into the hair while they hold it in place. Whether or not this approach actually prevents hair from drying out in the long run is something only time will tell. But you can feel the difference the moisturizers make when you wash your hair at the end of the day.
Hard Head also provides a fair amount of sheen without going overboard and moderation is always a good thing as far as most guys are concerned, particularly if they work in a professional environment. This is a no-nonsense, no-frills hairspray that's designed to hold your hair in place all day and does a great job of that.
Key Features:
10.6 ounces
All-day hold advantages
Fast-drying technology
Citrus berry fragrance
Specification:
Brand

TIGI Cosmetics

Model

131720

Weight

10.7 ounces
TRESemmé Hair Spray, Extra Hold
TRESemmé TRES Two Extra Hold Hair Spray is another hairspray born in the salons of Paris that has found favor with both men and women everywhere. This water free formula goes on dry and never leaves your scalp feeling sticky like some other hairsprays can. You'll get solid, all day hold without crunchiness or the sense that you're wearing a helmet. TRES Two Extra Hold Hair Spray is a favorite on the runways because it keeps hair in place while allowing it a bit of natural play. And while some guys might not want to hear the word "runway" associated with their grooming products the fact is this particular hairspray delivers a natural look that's hard to achieve with even the best pomades.
TRES Two Extra hold is a water free formula that doesn't back down in the face of humidity and is an ideal hairspray for all types of hair from straight and thin to thick and curly. If what you're after is an effective hairspray that will allow people to focus on how great you look you owe it to yourself to give TRESemmé TRES Two Extra Hold Hair Spray a try. With its uber-reasonable price you have nothing to lose and potentially a lot of satisfaction to gain.
Key Features:
Water-free formula
Extra hold benefits
Frizz control
11 ounces
Specification:
Brand

TRESemme

Model

22400640150

Weight

1 pounds
TIGI Bed Head Masterpiece Massive Shine Hairspray
Our second TIGI entry on this list is their Bed Head Masterpiece Massive Shine Hairspray. If what you're looking for is a hairspray that's going to sit quietly in the background doing its job the name alone should tell you you've come to the wrong place. However, if what you want is a hairspray that's going to restore some much needed (or wanted) luster to your hair Bed Head Masterpiece Massive Shine is the hairspray for you. Massive Shine works overtime to control frizz and does so in an unobtrusive way. You don't need a ton of this stuff to obtain the hold and shine you want and that's good because the more you add the more obvious the scent. Not that the scent is unpleasant, but that it's maybe a bit too pleasant for some guys intent on maintaining a  manly countenance.
Although you'll get firm hold out of Massive Shine it doesn't have that mousse like feeling of pavement on your head. Instead it leaves your hair feeling (almost) natural and even if you find yourself running your fingers through your hair during the day you'll still retain a fair amount of hold (and it only takes a spritz or two to firm things right back up again). But the real selling point here is the shine, so if it's a lustrous do you're after, or you're a bit older and looking to restore a degree of sheen to your mane, Massive Shine is here for you.
Paul Mitchell Awapuhi Wild Ginger Texturizing Sea Spray
Paul Mitchell Awapuhi Wild Ginger Texturizing Sea Spray hairspray is designed to give you an active, outdoor look that will stay with you throughout the day even if you never get anywhere near the beach. Use it to get the classic Point Break look even if you don't have naturally Swayze locks. Like TIGI Bed Head Hard Head hairspray (see above) Paul Mitchell Awapuhi Sea Spray also provides moisturizers that prevent your hair from drying out and going dull. Whether you have naturally curly hair or need some help in that department PM Sea Spray will add plenty of body and texture to your mane and keep things where you want them without looking stiff or contrived.
Awapuhi Wild Ginger Sea Spray provides UV protection (just in case you do find yourself out and about near the beach) and just enough give when the wind blows or you're running after that Frisbee to sell the tossled, sea spray effect. Awapuhi Wild Ginger Texturizing Sea Spray is the winner of Allure magazine's 2017 Best of Beauty Award, which won't by itself endear it to a lot of guys, but which should indicate that it's a quality product that does what it says it will. And isn't that what really matters? Never tested on animals either. 
Hair Spray For Men - Conclusion
Guys and hair spray are not two words you hear together all the time but who cares? What you want with any such product is for it to hold your hair in place so that your carefully devised coif looks as good at noon and 8 pm as it does at 9 am. The only difference between a pomade, a gel and a spray are the means they use to achieve that end and which one you choose should be determined by how well they do that job. Any of the 6 hairsprays profile above will do an outstanding job ensuring you always look your best. Just make sure you choose the one that provides the effect you want for the type of hair you have and you'll be good to go.
Sign Up Now
GET THE VERY BEST OF GEARHUNGRY STRAIGHT TO YOUR INBOX