Best Dandruff Shampoos for Men in 2022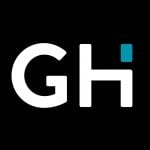 This product guide was written by GearHungry Staff
Last Updated
March 3, 2018
GearHungry Staff
GearHungry Staff posts are a compilation of work by various members of our editorial team. We update old articles regularly to provide you the most current information. You can learn more about our staff
here
.
GearHungry may earn a small commission from affiliate links in this article.
Learn more
We all try to hide it, we all try to look good in all-black, but sooner or later, it becomes visible. You've got dandruff, and the junk at the drug store just hasn't been cutting it these last few months. Your good pals at Gear Hungry are here to settle the score. You: 1. Dandruff: 0. Let's get into the best dandruff shampoos for men, and go straight to the point.
The Best Rated Dandruff Shampoo for Men
Nizoral Dandruff Shampoo for Men
This king of the hill is Nizoral – the most proven-to-work dandruff shampoo for men that's on the market today. You're sick of the flaking outbreaks that seem to pop up from nowhere. Your head gets itchy, you fight to scratch it, and before you know it, you have a crisis on your hands. With twice-weekly Nizoral, you don't have to worry anymore.
This 7oz bottle goes on in small increments, and lathers up to a thick, rich foam and works its way through your hair. Even if you're a gent that's sporting a longer look, getting right to the source will help weed out all dandruff that's currently woven into your hair. Using this dandruff shampoo simply on Monday and Thursday keeps you fresh for the weekend, and kicking ass throughout the workweek. You have nothing to fear; the only thing on your shoulders is Nizoral. You may also be interested in these adorable bubble baths from our list. Check them out.
Key Features:
10x more effective at fighting fungus
Contains the natural protein, ketoconazole, for effective dandruff treatment
Clinically proven ingredients
Hair loss control
Specification:
Brand

Nizoral

Model

3.00451E+11

Weight

4 ounces
Neutrogena has been a major player in the personal care and grooming market, especially when it comes to quality skincare. Through their lines of facial cleansers, foaming face scrubs, and acne products (you may have used them when you were a lad to get rid of a blemish here and there), they're well-versed in proper skincare protocol.
That's part of why we love this product so much. You get 16oz of formula – which is more than more products in this bracket – all with the Neutrogena-backed promise that you'll love it. Using natural ingredients, it cleanses your scalp by soaking deep beneath damaged skin and itching, flaky scalp tissue, and begins  going to work. If you take a step out of the water stream and just focus on it, you can actually feel this one foaming up and eating away at the dead skin on your scalp. Available in four sizes.
Key Features:
Reduces itching
Slows down growth of skin cells
Anti-inflammatory properties
Dermatologist recommended
Specification:
Brand

Neutrogena

Model

70501092408

Weight

8.8 ounces
Head and Shoulders Anti Dandruff Shampoo
Are you suffering from hair breakage or any other dandruff related problem? If yes, the Head and Shoulder shampoo and scalp care is your best treatment bet. With various active ingredients such as magnesium carbonate, this shampoo can keep your hair good shape and prevent dandruff-related hair damage. Generally speaking, Head and Shoulders products are formulated by scalp care experts and the makers of America's #1 dandruff shampoo, so expect nothing but effective results.
As research has shown, dandruff weakens the hair which results in more surface damage, weaker hair protein, and irritated scalp. Luckily, this shampoo promises a healthy, head of hair within a space of two weeks. It also has an active formula that removes oil and flakes, cleans, protects against dandruff, and moisturizes each and every hair strand. With the Head and shoulders anti-dandruff shampoo, the result is 100% flake-free, bouncy hair.
Key Features:
2-in1 formula – contains shampoo and conditioner for nourishment and cleansing
Proven protection from flakes with regular use
Fresh classic fragrance
Anti-dandruff – contains Pyrithione Zinc 1%
Specification:
Brand

Head & Shoulders

Model

SG_B07F38LXDM_US

Weight

4.46 pounds
Neutrogena T/Gel Daily Control 2-in-1 Anti-Dandruff Shampoo
Meet this next non-drying shampoo that helps in the cleaning of the scalp, thereby leaving you with softer, bouncier hair in no time. The Neutrogena T/Gel Daily Control 2-in-1 Anti-dandruff Shampoo contains pyrithione zinc and vitamin E – both active ingredients specially developed to help with the relief of flaking and itching scalp. The formula is non-drying, safe for dyed or colored hair, and is straightforward to use.
As for the most effective use, recommendations are to use twice a week or as directed by your doctor – its use is pretty much dependent on your medical condition and your response to treatment. For effective use, wet hair thoroughly, massage a good amount into the scalp and leave lather on scalp for a few minutes before rinsing thoroughly. You will immediately notice that this is a fast-acting formula, leaving your hair with a smelling fresh. Furthermore, is also non-drying and safe to use on dyed or colored hair.
Key Features:
Fresh scent and non-drying
Contains Vitamin E
Contains wheat-protein
Active Pyrithione zinc for the control and prevention of dandruff.
Specification:
Brand

Neutrogena

Model

boi-opp-klo-uyi3488

Weight

0.16 ounces
Argan Oil Dandruff Shampoo for Men
Now, it may seem counterproductive to add oil to your scalp, but hear us out – this stuff works like a charm. With vitamins B1, B2, A, D and E, as well as nurturing ingredients such as avocado oil and peach kernel, your hair feels like something out of a commercial just minutes after you leave the shower. This enriches every follicle to not only eliminate dandruff, but truly feel you best.
Argan Oil Dandruff Shampoo also comes in a larger 16oz bottle, though we recommend sticking with the 8oz until you know how you react. You can always come back to get the larger bottle at a later date. You also have the option of adding a special Argan oil conditioner. Again, we recommend starting small before you commit to a large purchase.
Key Features:
8oz bottle
No artificial BS in this mix
Natural ingredients to strengthen hair over time
Specification:
Brand

Maple Holistics

Model

Argan Shampoo

Weight

8 ounces
Dove Men+Care Dermacare Scalp 2-in-1 Shampoo + Conditioner
Dove's men products have been a little shaky coming out of the gate, but we believe that they're finally perfectly their art with this two-in-one combination of Dandruff Eliminating Shampoo, and hair strengthening formula. Available in 12, 25.4, and 32oz bottles for bulking up.
Between caffeine and pyrithione zinc, your hair gains thickness and remains strong and sturdy, slowing – or in some cases, halting the effects of hair loss on aging men. This shampoo rebalances the pH levels in your hair to eliminate dandruff, and return your natural sheen.
Key Features:
Designed for men with thinning hair
Contains two ingredients to strengthen hair
Removes all dandruff in days
Specification:
Brand

Dove

Model

10079400266511

Weight

12.8 ounces
Clear Scalp and Hair Men Dry Scalp Hydration
One of the biggest irritations is the temptation to scratch your scalp halfway through the day. You're fighting against a tough battle, but you need to stay strong – a 2:30 PM board meeting is not the time to quietly scratch your scalp, only to find that flakes were hitting the desk. This brand actually reduces the urge to scratch while repairing your scalp, and helping strengthen your hair. You'll notice results within 15 minutes after your first shower with Clear Scalp, when you stop and think about how you're not itching your scalp.
Ten vitamins – including mint and ginseng botanicals – offer deep relief while restoring the pH balance of your scalp. Through their clinically-proven advanced formula, you experience less irritation and scalp itch. Available in both 12.9oz bottles and three different styles of product, though this one is intended for dry scalp and dandruff users.
Key Features:
12.9oz bottle (a lot for dandruff shampoos)
Hydrates scalp without leaving an oily residue
Scalp itch prevention worked into formula
Specification:
Brand

CLEAR

Model

10079400194104

Weight

15 ounces
Brickell's Natural and Organic Daily Shampooing for Men
Brickell's generally produces top notch and luxurious products for the savvy businessman, but here, we get into in-depth function over their usual posh brand. Natural, organic materials are exactly what your sensitive scalp has been looking for. The problem with major-grade chemicals that we throw into shampoos and conditioners is the inability to let our scalp breathe, and for those of us with sensitivity issues and flaking, it does more harm than good.
Brickell's works with the natural oils in your hair as they are created; it's not a separate entity. Through materials such as amino acids, tea tree oil, peppermint oil, and aloe vera (the holy grail of skin repair), you aren't just applying a remedy to the situation – you're actually fixing it. This lathers up nicely i the palm of your hand and weaves wonderfully through your roots. Comes in 8oz, but is available in 2oz if you want to get your feet wet before committing.
Key Features:
Natural and organic materials are exactly what your sensitive scalp needs
Any age, any hair type – strengthens hair either way
Probably the most soothing feeling you'll ever experience for your scalp
Specification:
Brand

Brickell Men's Products

Model

DS135

Weight

8 ounces
Amplixin Scalp Therapy Shampoo
Manufactured in the great state of California, their superior guidelines on chemicals and produced personal products give you peace of mind when you realize there's no chemicals, nothing harsh (seriously, 100% safe and great for your scalp), and they don't do testing on animals. If your girl ends up stealing your Amplixin Scalp Therapy Shampoo, put her nerves at ease – she's not going to grow a beard from this. It's safe for her to use.
Caffeine and tea tree oil make your scalp feel like a million bucks when all is said and done. You never overuse with the error-free pump; comes in an 8oz bottle, giving you the perfect opportunity to subscribe to Amazon's subscription service for repeated deliveries throughout the year. Generally, you'll get two months of use from this one bottle.
Key Features:
Caffeine and tea tree oil kill dandruff, strengthen hair  follicles, and leave you feeling refreshed
As clean as it gets – sulfate-free, no irritants, no animal testing
Works well on women, as well
Specification:
Brand

Amplixin

Model

SC1001

Weight

8 ounces
Selsun Blue Medicated Maximum Strength Dandruff Shampoo
If you're serious about your anti-dandruff shampoo, it can start to get pretty expensive. So, we've been on the hunt for some affordable anti-dandruff shampoos for the more budget-conscious buyer. This 11 Fl Oz bottle of Selsun Blue Medicated Maximum Strength Dandruff Shampoo is one of the best. It contains a bunch of ingredients that are carefully selected to help fight dandruff including selenium sulfide, pyrithione zinc, and salicylic acid. However, as the company points out, dandruff can't be cured but it can be treated. This shampoo will reduce symptoms like itching and flaking, meaning you'll quickly forget that you have dandruff at all. It's also worth mentioning that Selsun Blue has been voted the #1 Pharmacist Recommended Dandruff Shampoo Brand in the Pharmacy Times. If that doesn't convince you, nothing will. 
Key Features:
11 Fl Oz 
Treats the causes and symptoms of dandruff
Works on all hair types 
Includes selenium sulfide, pyrithione zinc, and salicylic acid 
#1 Pharmacist Recommended Dandruff Shampoo Brand 
Specification:
Brand

Selsun Blue

Model

60632

Weight

10.97 ounces
Sign Up Now
GET THE VERY BEST OF GEARHUNGRY STRAIGHT TO YOUR INBOX